Local comedian/entertainer/host Hossan Leong is affectionately known as "Singapore Boy" among Singaporeans.
And that makes sense, since he had a stand-up show with the same name and was the host of a local game show that was literally called We Are Singaporeans.
But it's been a long journey that saw him start out as a technician (?!), to the time where he almost died of an unidentified infection last year.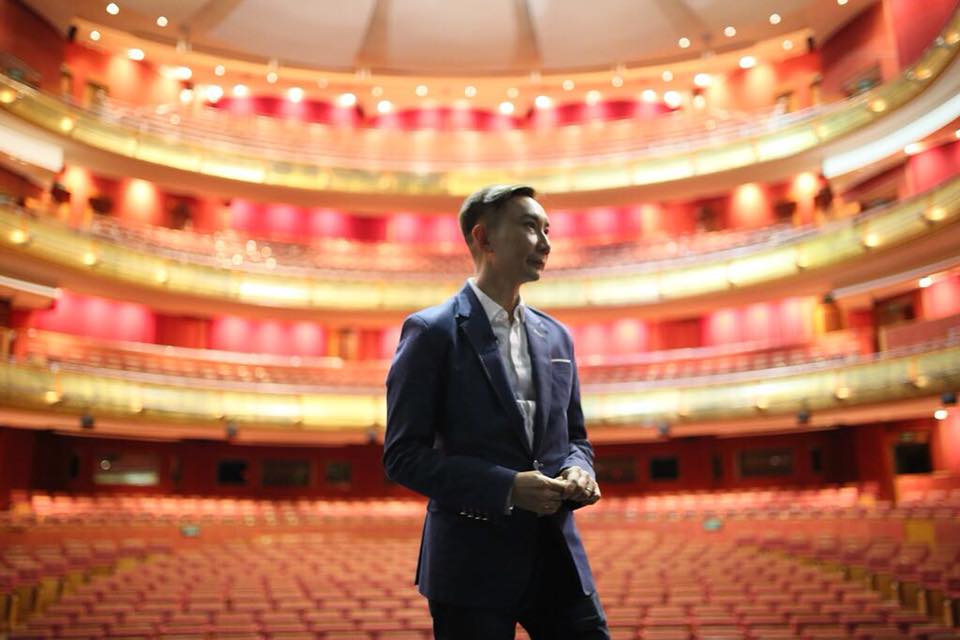 Junior college dropout
For a start, Leong sheepishly shared that he didn't manage to finish his junior college because he failed his second language four times and as a result, was "kicked out" of school.
"My dad told me: 'You better go get yourself trained in something.' But who would accept me, right?"
He then enrolled into a four-year electronic engineering course at the French Singapore Institute (FSI), which is now known as Nanyang Polytechnic.
There, he learnt how to write computer programmes, design motherboards, and other things that he said he still does not understand to this day.
"Oh my gosh, it was the hardest four years of my life. I came out of school and told my parents that I cannot do this, I would die in the lab."
Technician and actor
Thankfully, he didn't have to spend the rest of his career in an electrical company.
In 1993, Leong had just completed his national service and was supposed to serve his bond at an electrical company.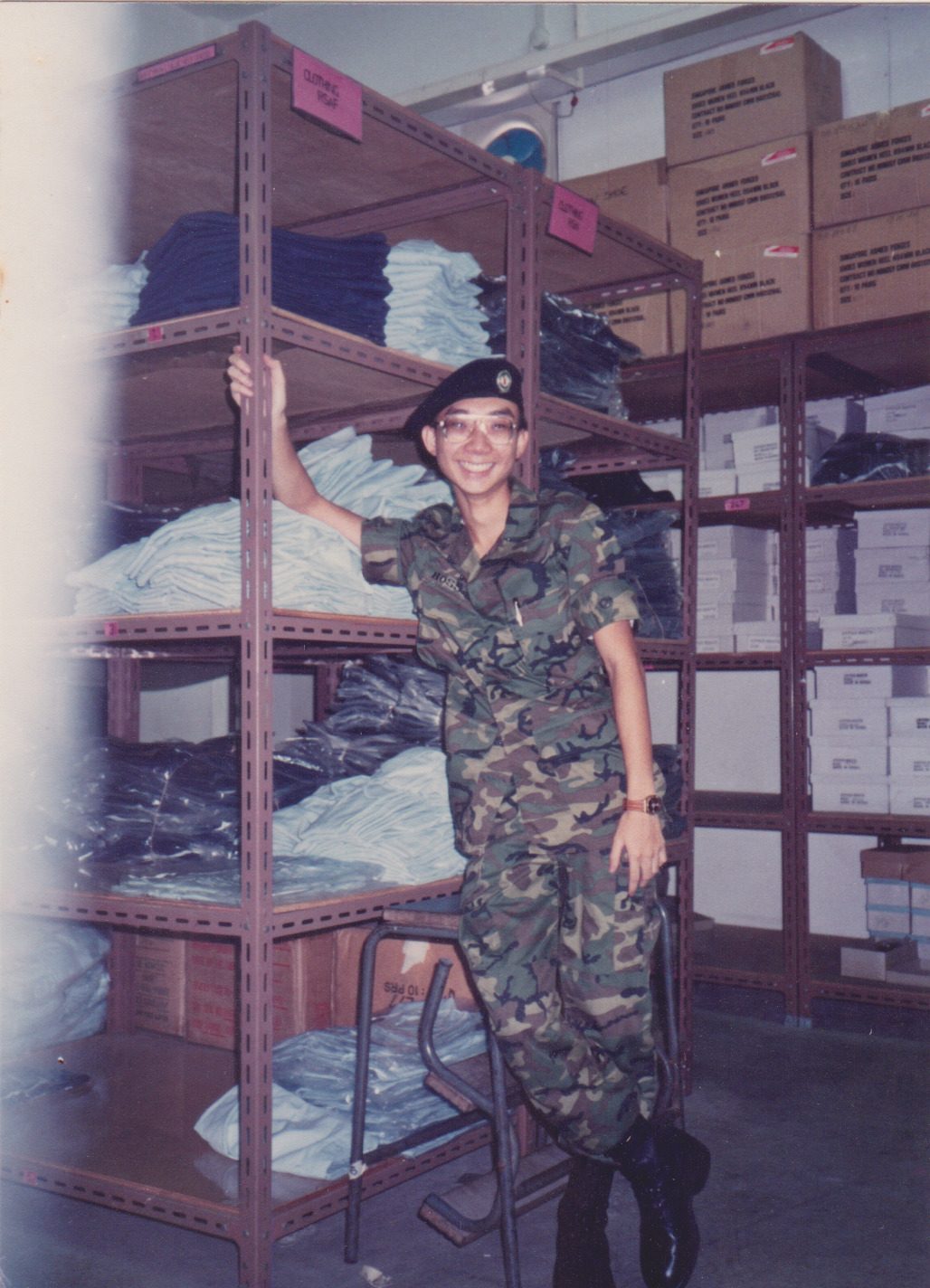 At the same time, he also managed to get a gig as an actor at The Necessary Stage and knew that he enjoyed being on stage so much more than writing computer programmes.
Which was why he convinced the theatre company to buy over the bond and write him down as a technician.
Turns out, his time at the FSI didn't go to waste.
"I did more acting, but I still did it (technical works) anyway because I knew how to run the soundboard and do some wiring. I got to do a little bit of everything, including administrative tasks so I loved everything about the job."
Entertaining is in the genes
When he was growing up, Leong had many ambitions and they were either to be a lawyer, journalist or actor.
The first two were out of the question because he jokingly said that he wasn't "smart enough" for it.
Acting, however, seemed right for him because he has always been an entertainer since he was young.
"I've always liked to perform since I was a child. My uncles and aunties would always get me to sing or play the piano in church."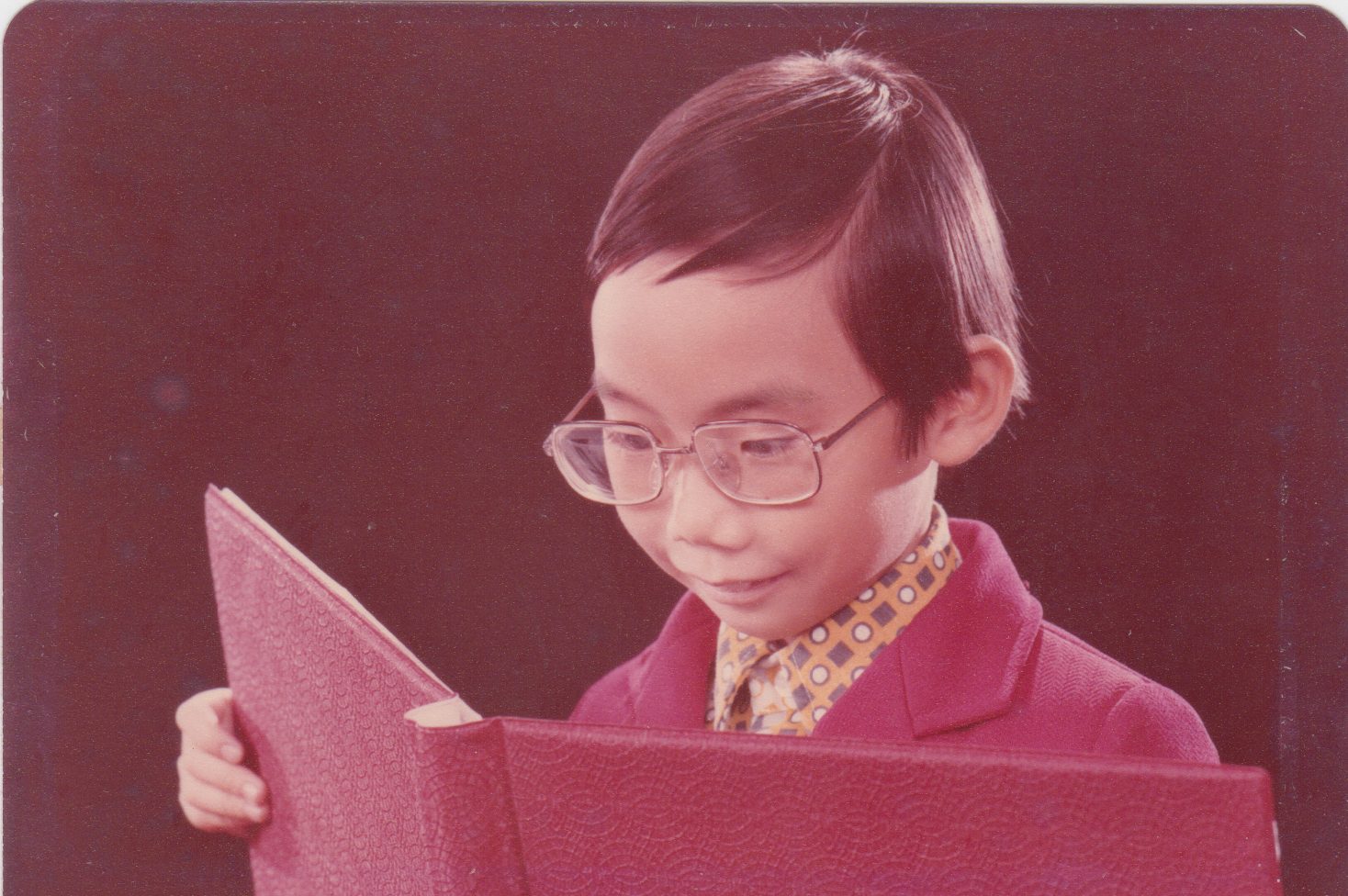 And it seems like the apple doesn't fall far from the tree.
According to Leong, his father was a clown and like him, enjoyed entertaining their family too.
"They'd always say Uncle Vincent was the life of the party. So deep down, I've always known that I wanted to jump on stage and make people laugh."
Dad still waiting for him to get a "proper job"
Like a lot of Asian parents, Leong's parents were — and still are — sceptical of his career.
"My dad, for the longest time, would tell his friends that I will get a proper job one day. It's been 26 years, but I'm still doing this, dad."
And Leong appreciates their concerns, because he too, admits that it is an unstable career.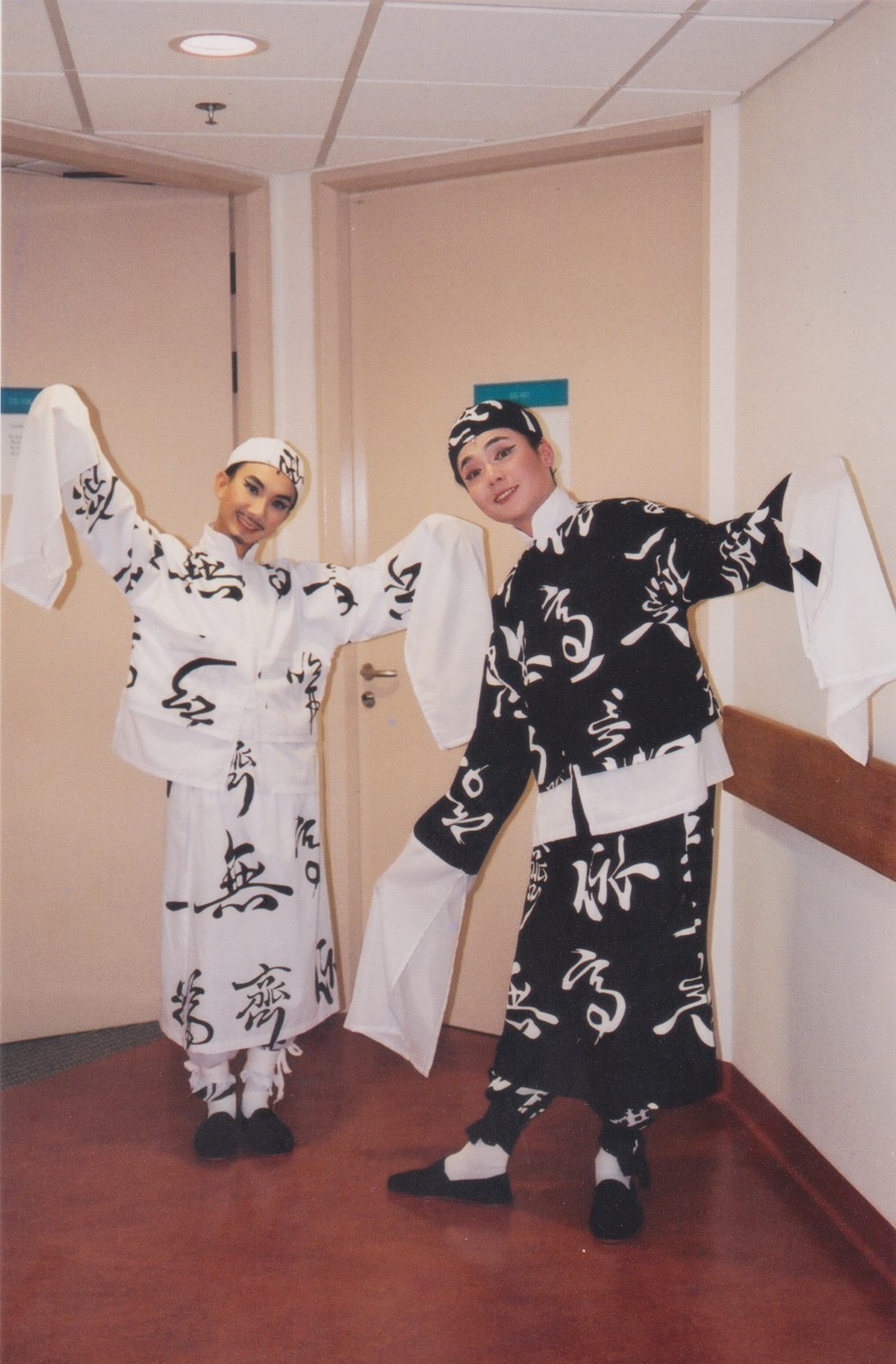 As a matter of fact, he shared that his first full-time salary was about S$800 per month from doing shows and school tours.
"Imagine at 50, you're still wondering whether you have enough money for next month. Of course it will worry them, right?"
At the end of the day, he hopes to show his parents that he doesn't need a lot to be happy.
On the bright side, he said that his parents have been more supportive over the years.
"My father's friends would say that they saw me on television and he would tell me excitingly: 'Eh, my friends saw you on television!'"
Entertaining a bo chup crowd
Even though Leong is in the business of laughs and giggles, just like other people, he faces bad days too.
As a performer, he has to do corporate events like hosting networking sessions, or at events which he says are places where "no one is interested in you".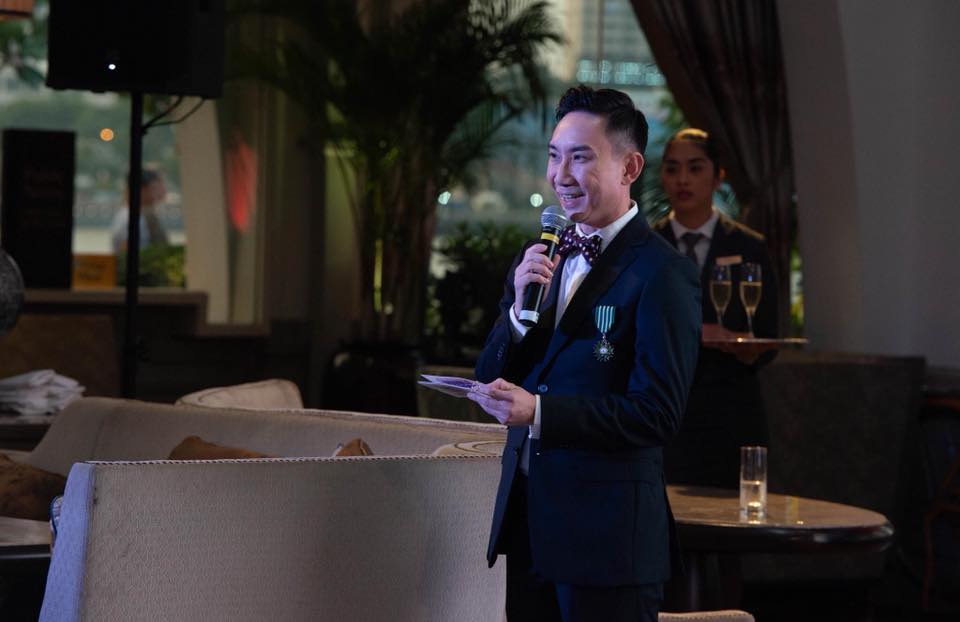 Leong remembers one particular event which he recalls as the lowest point of his career.
He had to host at a rather intimate networking session.
However, it was extremely difficult for him as no one cared for his jokes, because they just wanted to network with each other.
"Everyone else was networking, who cares about my jokes? I thought to myself, is there more to this? Am I just a filler? It made me angry because I'm just trying to entertain you."
Luckily for him, he has a solid support system, or as he affectionately calls them, his "sounding board".
"My family good friends and colleagues, they're my sounding board. They said I become angry as a comedian and if it does make me angry, I shouldn't do it anymore because it's not the Hossan Leong that people want to see."
This, however, wasn't the biggest hurdle in his life.
Life-threatening illness
In April 2018, Leong started experiencing symptoms like toothaches and fever.
He went to a hospital to get checked but the doctors couldn't find anything (not even dengue, which he previously had), so he was only prescribed painkillers and was advised to get some rest.
Despite piling on the painkillers, the pain and aches only got worse in the months that followed.
His declining health worried his family and colleagues, including Ronita Paul, a friend of his.
As he had an upcoming gig at Arc Children's Centre, where Ronita works at, she visited him with some warm soup and was in for a shock.
"Ronita told me that I was yellow. I thought she was referring to me being Chinese, but no. She said I was turning green and told me to head to the emergency room."
Upon reaching the hospital, he was immediately warded and the doctor told him that they don't know what was wrong with him, except that he was seriously ill.
He spent more than a week in the hospital and even had to celebrate his 49th birthday there.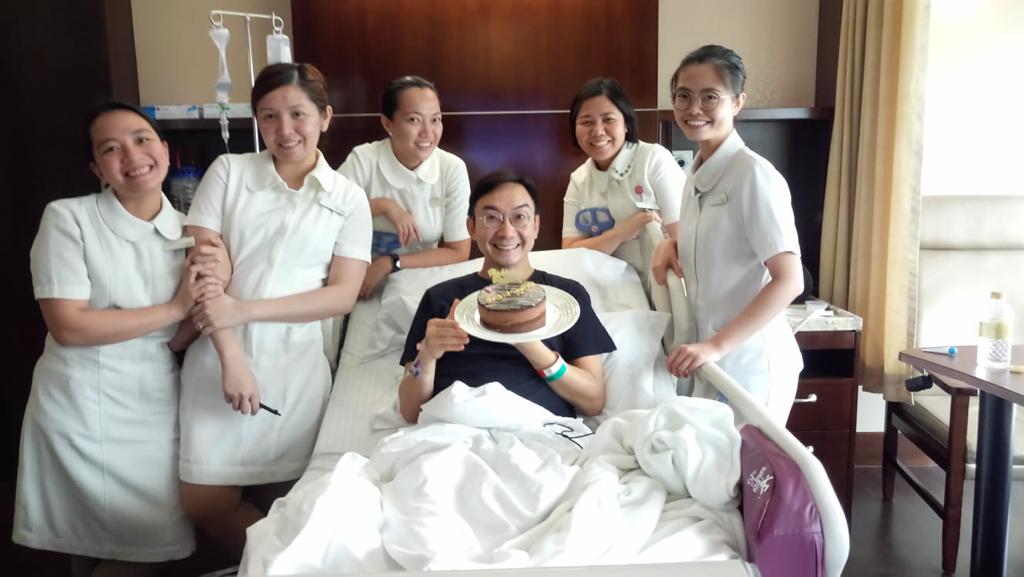 Sadly, Leong couldn't eat his birthday cake, and gave it to the nurses instead.
It was a traumatising time for him, especially since his liver was failing, and he had contracted pneumonia from a bacterial infection that even his doctors couldn't properly diagnose at first.
Not long after, a doctor discovered that Leong contracted melioidosis, a potentially deadly infection that one can get through direct contact with contaminated soil and surface waters.
Upon getting his diagnosis, he did some research on melioidosis and felt extremely lucky to have survived the ordeal.
"I'm Mr Google, so I found out that there's over 100,000 cases in Asia every year and 88,000 people die from it."
Leong believes that he got the infection while filming in Batam:
"In April last year, I was filming a fight scene in Batam and I put my teeth back into my mouth when it fell off [into the soil] without washing it. Wasn't really smart of me."
Fortunately, all it took was one pill for him to feel better.
However, Leong still had to spend the next six months with an IV drip attached to him.
Last concert for the fans
Grateful to have lived another day, Leong thought to himself: "I'm turning 50 next year. What am I going to do?"
He decided to put up a concert one last time to show his gratitude for the fans, family and friends who have supported him all this while.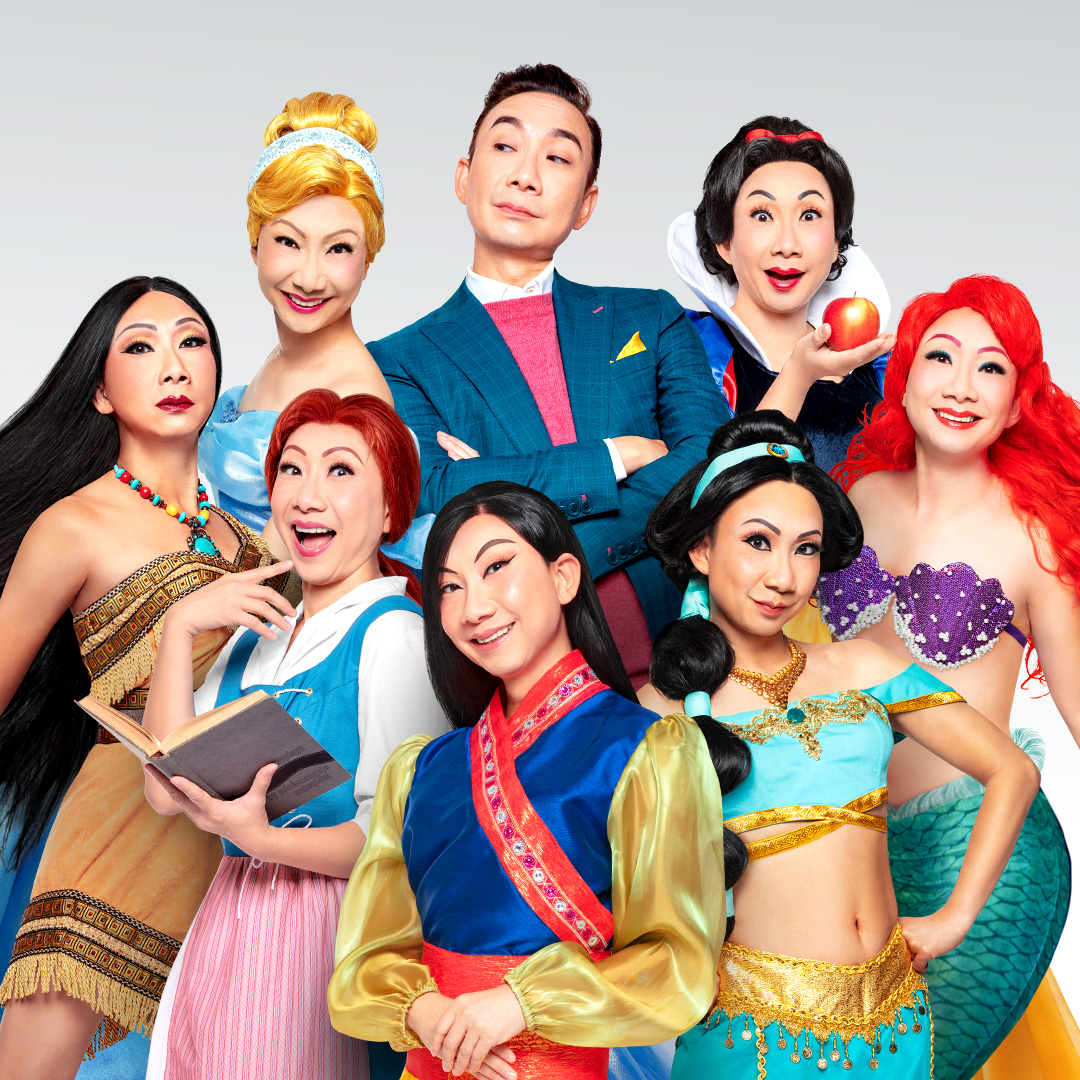 Said to be the grandest solo production he has ever done, Hossan-AH 50! - Love You LEONG Time will run from Aug. 14 to 31, 2019.
Leong will be doing things he has never done before, including attempting several quick character changes and playing the piano with a live band.
Passing the baton
Don't get this wrong, though — Leong is far from retiring.
In fact, he will have his plate full with a musical revue of A Spoonful of Sherman in November this year.
After that, he will star in W!LD RICE's The Importance of Being Earnest in January.
As if that's not enough, he's in the midst of directing two shows of his own.
After 26 years in the industry, he hopes to pass over the baton and give more opportunities to younger actors.
"You start opening doors for new people and it helps the industry grow. You hog all the roles for what, right?"
Top image courtesy of Double Confirm Productions
Content that keeps Mothership.sg going
---
???
National Day need to eat limited edition national day ice cream.
??️
Here's how to get more savings on your duty free shopping this National Day holiday
??
What happens if you forget your wallet but die also need to buy lunch because. Food.
??
Click here if you need some tear-jerking wholesomeness
?
This teaches you not to be bodoh and get scammed.
If you like what you read, follow us on Facebook, Instagram, Twitter and Telegram to get the latest updates.