A group of youths who were allegedly involved in the death of a 31-year-old man at Orchard Towers on July 2 were brought back to the crime scene exactly a week later on Tuesday, July 9.
Photos of a few members of the group seen returning to Orchard Towers were shared on social media.
Four of the seven people charged were accompanied back by the police at about noon.
They were dressed in bright red shirts, black shorts and slippers, and restrained at the wrists and ankles, and flanked by plain clothes officers.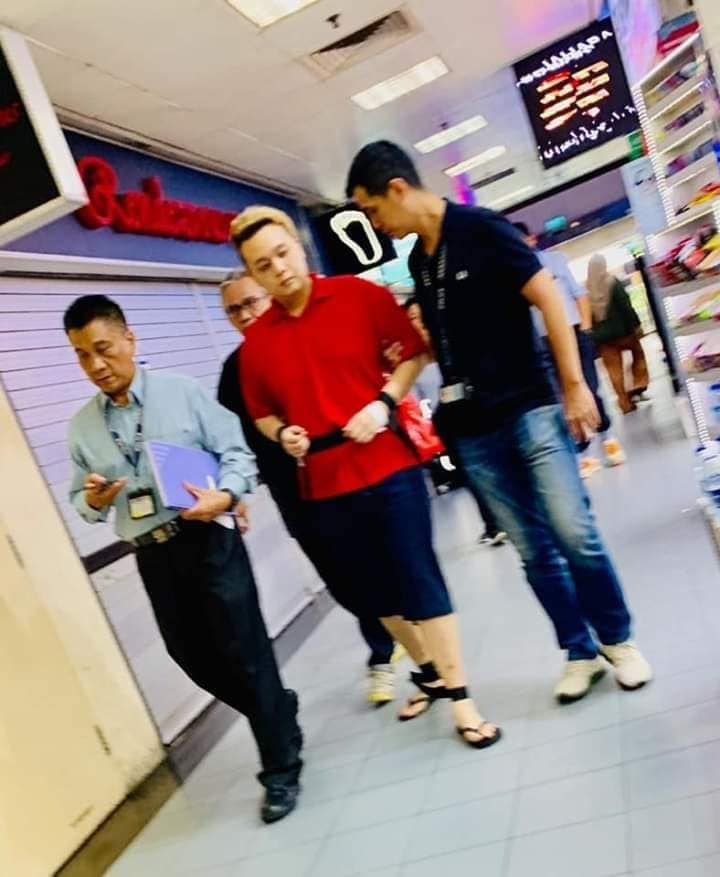 The sole female accused, Natalie Siow, was believed to have been at the scene accompanied by a pair of female plain clothes officers.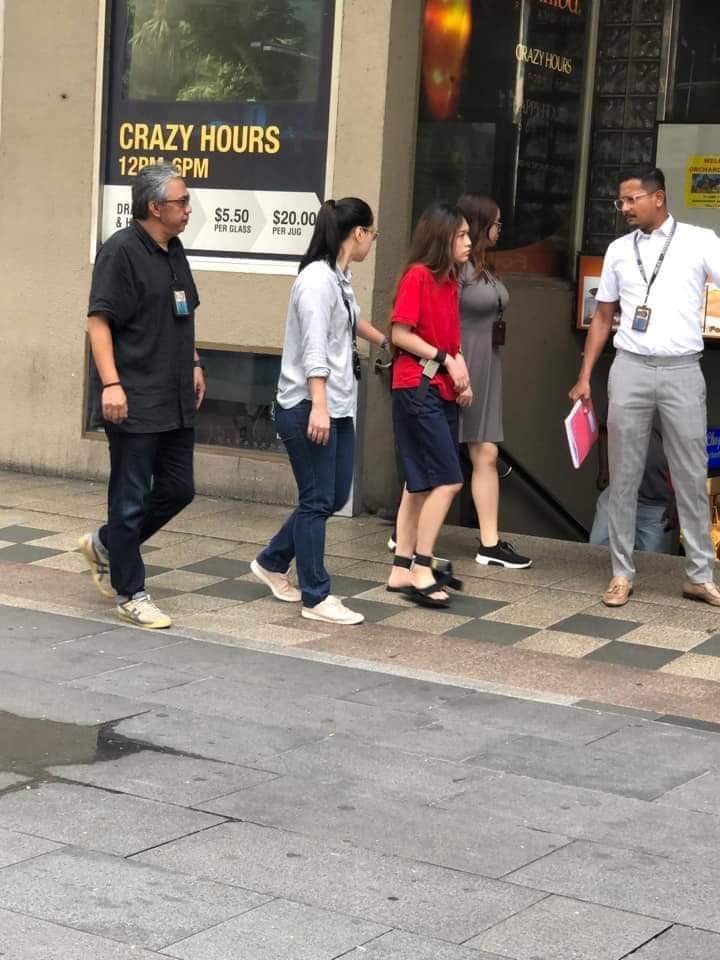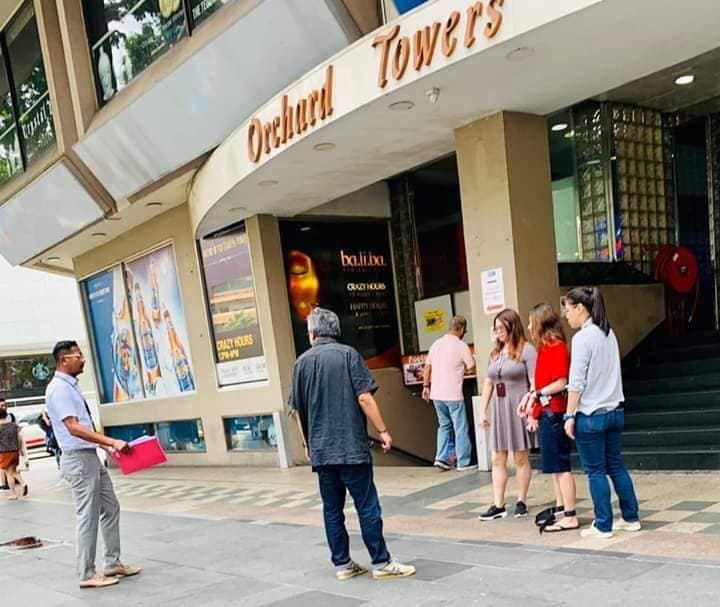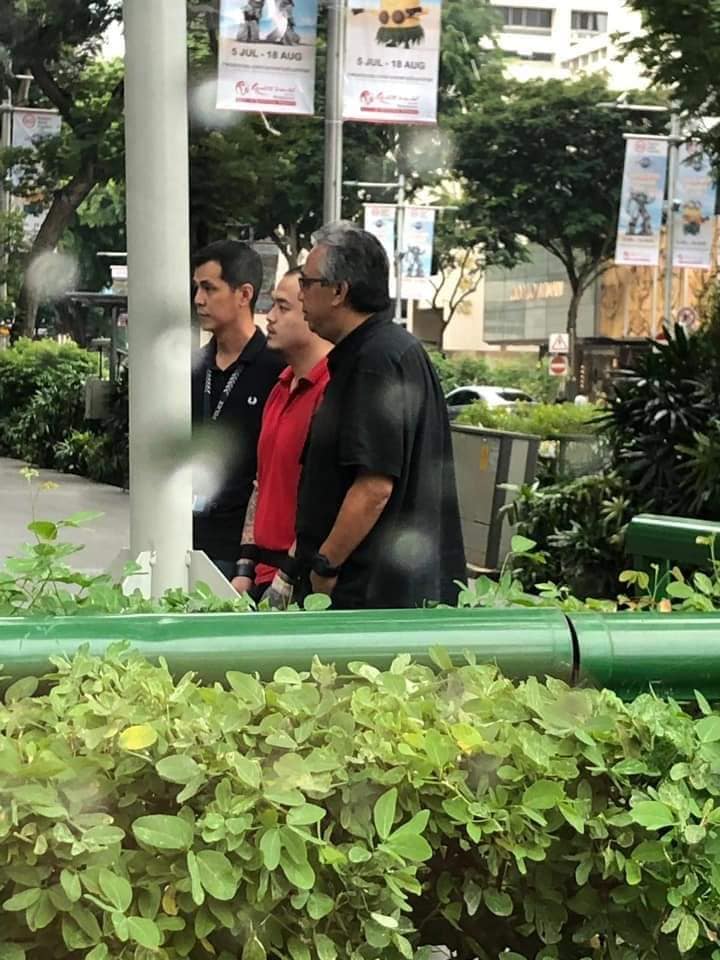 The purpose of returning to the crime scene, as per past police protocol during criminal investigations, is to reenact what happened.
The process can take a few minutes to 15 minutes or more.
They were there for about 10 minutes and taken to the building's first-storey entrance and a club on the second storey.
Those charged were remanded at the Central Police Division in Cantonment Road for a week pending investigations.
The court heard that the crime scene would be reconstructed.
It is not clear which of the six men charged were taken back to the scene.
Accused persons
Six men and one woman were charged on Thursday, July 4.
The accused persons are:
Tan Sen Yang, 27,
Loo Boon Chong, 25,
Tan Hong Seng, 22,
Joel Tan Yun Sheng, 26,
Chan Jia Xing, 26,
Ang Da Yuan, 26, and
Natalie Siow Yu Zhen, 22.
About the case
The seven accused persons allegedly killed Satheesh Noel Gobidass, whose throat was slit.
He collapsed near an escalator in the building and was found lying motionless in a pool of blood.
Members of the public attended to his injuries.
The police were alerted at 6.25am.
The victim was sent to Tan Tock Seng Hospital unconscious and pronounced dead an hour later.
Eight suspects were arrested within 12 hours after the incident, the police said.
Of the seven, only Chan was represented by a lawyer, John Koh of Populus Law Corporation.
The hearing on July 4 was attended by 20 of the accused persons' family members and friends.
No bail
All seven accused persons will be remanded at the Central Police Division until investigations are over.
They will undergo a three-week psychiatric evaluation at the Complex Medical Centre in Changi Prison, where they will not be able to speak to other people.
All seven will be remanded at Changi Prison after that.
No bail is allowed as all seven are facing a capital charge.
Family members and Chan's lawyer were not allowed to speak to the accused persons at the dock in court.
They will return to court on July 11.
An eight person, a woman who was arrested with the seven, was previously reported to be assisting the police with investigations.
If you like what you read, follow us on Facebook, Instagram, Twitter and Telegram to get the latest updates.