Andy Lau spotted flying economy class on Cathay Pacific, described as 'warm' & 'humble'
Economy class but his humbleness was all class.
Guan Zhen Tan |
July 28, 12:21 am
When you think of big stars travelling, you might think of snazzy business class seats, VIP lounges, and security guards following closely behind.
Spotted on Cathay Pacific flight
That might be the case for some stars, but not Andy Lau — at least on this trip on Cathay Pacific flight.
Rumoured to be flying back home to his wife's hometown in Malaysia, the Heavenly King was spotted at the economy section of his flight on July 24, Lianhe Zaobao reports.
He was decked out in a denim jacket, and the usual must-haves for anyone remotely famous — a pair of shades, a cap and a face mask.
Much of the photos circulating on social media showed him retrieving his baggage in the overhead luggage cabin by himself.
While that's rather normal for the rest of us, the action takes on a special meaning when you're a mega superstar.
When it was revealed to the other passengers that they were travelling with none other than the Andy Lau, they proceeded to snap away, probably eager to share that they were on the same flight with him.
Lau reportedly remained warm and affable to all, and was apparently also very humble.
However, Toggle reports that the netizen who uploaded the photos later clarified that Lau was actually in first class, but had come to the economy class to retrieve his baggage when the flight landed.
However, it is not clear why his baggage was in the economy class.
Another article on Weibo reports that the uploader had commented the same thing.
In other instances, Lau has been pretty approachable on his flights.
Earlier in July, an air stewardess took a wefie with him during a separate flight.
The wefie, naturally, went viral on Chinese social media.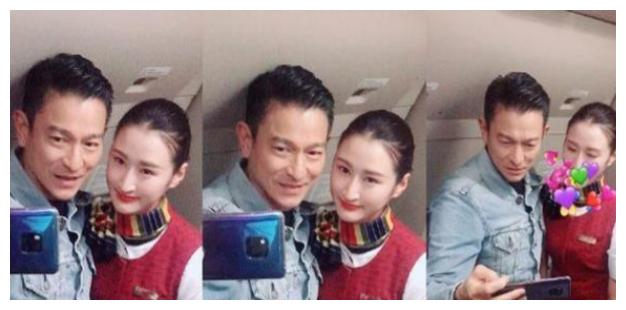 Maybe on your next flight, you might catch a glimpse of a heavenly king too.
Editor's note on July 28, 5:30am: This article has been updated for accuracy.
Top image via Weibo
Content that keeps Mothership.sg going
---
💰🛍️
Here's how to get more savings on your duty free shopping this National Day holiday
👛🍔
What happens if you forget your wallet but die also need to buy lunch because. Food.
👪😭
Click here if you need some tear-jerking wholesomeness
If you like what you read, follow us on Facebook, Instagram, Twitter and Telegram to get the latest updates.