If you have ever wondered why some guys in Singapore walk around in their Officer Cadet School (OCS) singlets, you're not alone.
Here's a nifty little meme that encapsulates how some of you non-officers might feel.
Well Instagram account Are You From OCS? (AYFO) (@hiimfromocs) has taken it upon themselves to document the courageous souls who don the bright red attire in public.
It seems like this account was set up very recently; its first post is dated February 24.
Aside from that, the account offers no other detail except that it is for 'peasants' or non-officers.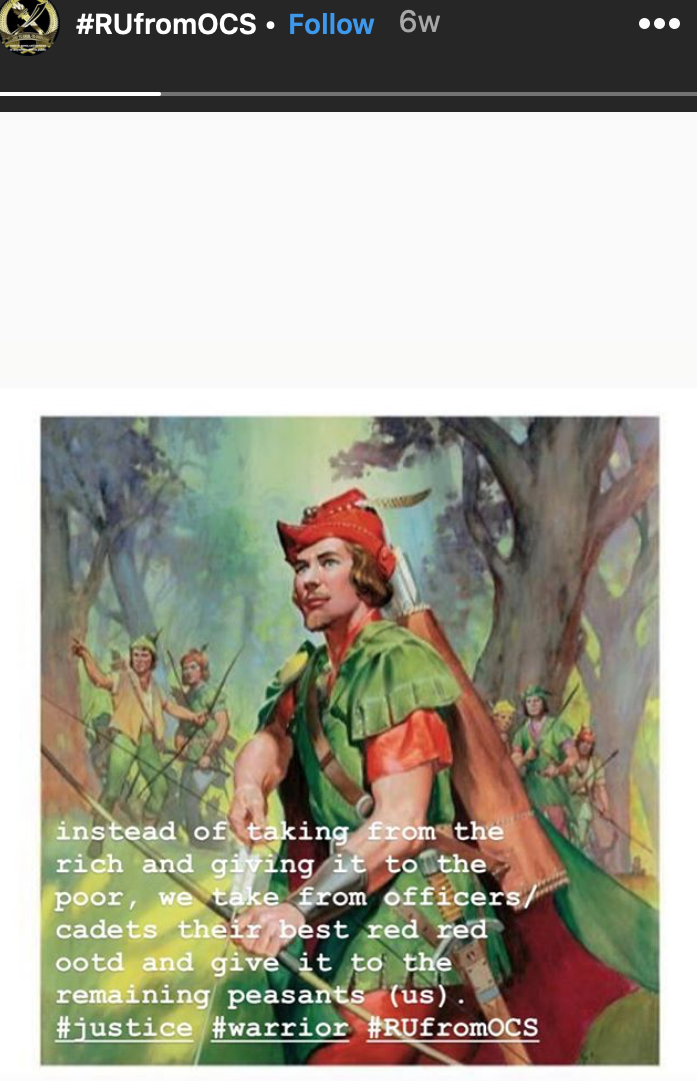 AYFO's photos are accompanied by witty captions that have us in stitches. Check out some of its posts:
Even the retro OCS attire makes the occasional appearance:
To see the full account, you can head over here.
Top images via Instagram user @hiimfromocs.
Content that keeps Mothership.sg going
---
??
Get 50% off your favourite dishes in Paradise Groups' restaurants here.
??
Yes your grandparents have friends too.
??
These people willingly clean up other people's trash. Find out why.
??
How to get 30 free deliveries every month.
??
Find out where all your tax money is going.
If you like what you read, follow us on Facebook, Instagram, Twitter and Telegram to get the latest updates.