The Story of Yanxi Palace is the Chinese drama that shattered viewership records not just in China, but also around the world.
It achieved 530 million views within a single day, while Game of Thrones Season 7 Finale had 16.5 million views on the day it was released, according to Inkstone.
It was also the most Googled TV show on Earth, despite the search engine being blocked in China, reported BBC.
Most searches for the drama came from other Asian countries such as Singapore and Malaysia.
"Palace intrigue" dramas "incompatible" with socialist values
But the popular drama is facing censorship in the very country it was produced in.
State-run Beijing Daily published an editorial on Jan. 25 criticising the show for being "incompatible with the core values of socialism".
While the editorial said such "palace intrigue" dramas with concubines scheming and fighting among themselves to compete for the love of the emperor make for "fun entertainment", the negative influence it has on society "cannot be ignored".
The editorial listed five negative aspects of such shows:
1. Making "emperor lifestyle" something fashionable to strive for
2. Polluting modern society with the show's back-stabbing and scheming mentality 
3. Beautifying the emperor and his subordinates while ignoring the glory of today's heroes
4. Glorifying extravagance while downplaying the value of hard work and frugality
5. Emphasising commercial incentives while weakening positive moral guidance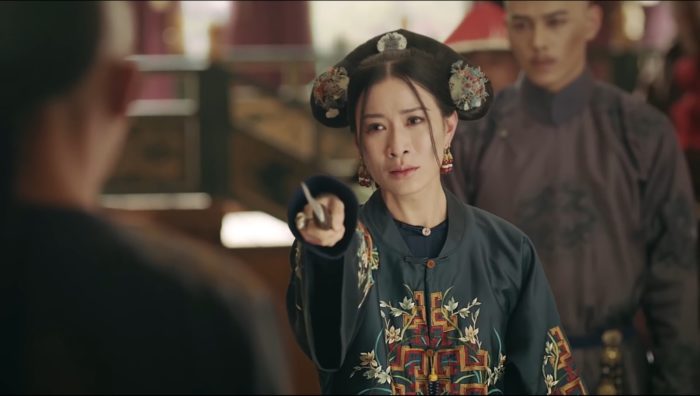 Show cancelled
According to the National Business Daily, after the editorial was published, Yanxi Palace was taken off air abruptly.
Although it was scheduled to be shown on Zhejiang TV on Tuesday, Jan. 29, at 11am, the show was replaced by a contemporary drama, iPartment.
The show was also scheduled to be broadcasted on Shandong TV at 10pm on the same day.
But it was replaced by another contemporary drama, Ode to Joy.
Another "palace intrigue" drama, Ruyi's Royal Love in the Palace, which Beijing Daily called out in its editorial as well, was also replaced by a reality TV show.
Link between the two dramas
Geng Song, an associate professor at Hong Kong University, told CNN "there must be some link between the two" as the cancellations happened almost at the same time.
Furthermore, Song said Chinese television productions face a common problem of censorship within China.
For instance, dramas with time-travelling and corruption elements are banned in China.
Setback for China's soft power ambitions?
Dramas like Yanxi Palace can potentially help project China's soft power abroad.
Not only has it been translated into 14 languages and made available in more than 70 markets globally, it has also helped improve Taiwanese perception of mainland China, according to Chuang Chia-yin of the National Taiwan Normal University who was cited in South China Morning Post (SCMP).
As compared to the multiple Confucius Institutes set up all over the world, such popular TV dramas might do a better job of promoting Chinese culture to foreign audiences.
Any censorious move might set China back when it comes to projecting a positive image of the country in order to influence people abroad to align with its goals.

Content that keeps Mothership.sg going
---
??
Here's how to pair your CNY snacks with beer to look like a true blue connoisseur.
????
What in the world are cashless angpaos?
?⏩?
Finally escape from your CNY fatigue with these heavily discounted cruise fares
??✨
Does your work spark joy ?
??
Millennials are strawberries? Can eat one ah?
If you like what you read, follow us on Facebook, Instagram, Twitter and Telegram to get the latest updates.