Chinese New Year is usually the first calendar event of the year where Singaporeans overeat.
So if you're gonna regret that pineapple tart or prawn roll anyway, why not make it taste as good as it possibly can be?
In general, wine is paired with food to bring out flavours and make everything taste better. Beer pairings, while seldom seen, works the same way. And we consume copious amounts of beer during CNY.
To find out how to make the CNY snacking so much more worth it, I asked Alex, an "expert" -- certified wine sommelier with 5 years of experience and more expert than us anyway -- to help pair our favourite CNY snacks with six varieties of Tiger beer.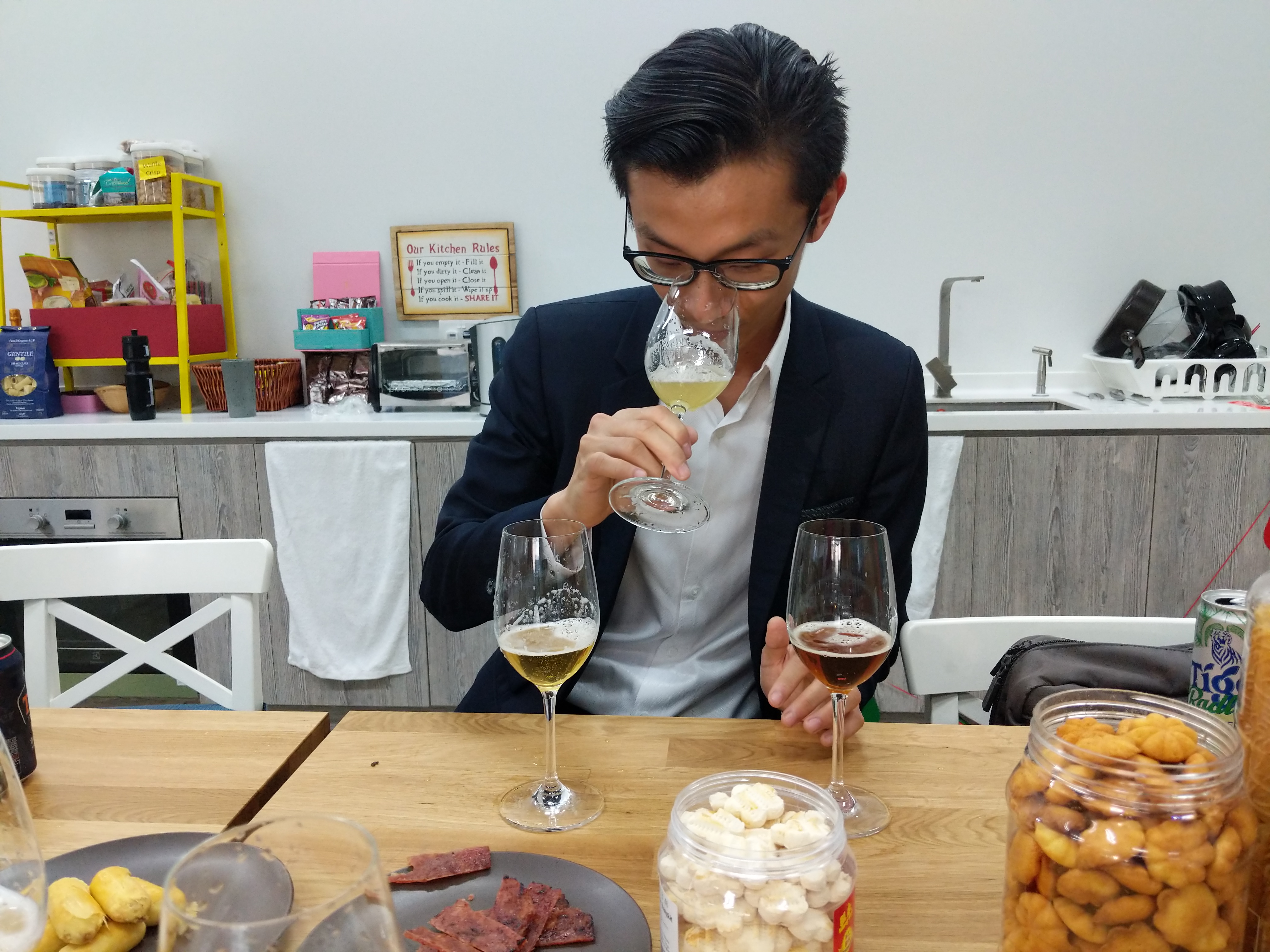 Why Tiger? Because fresh local beer.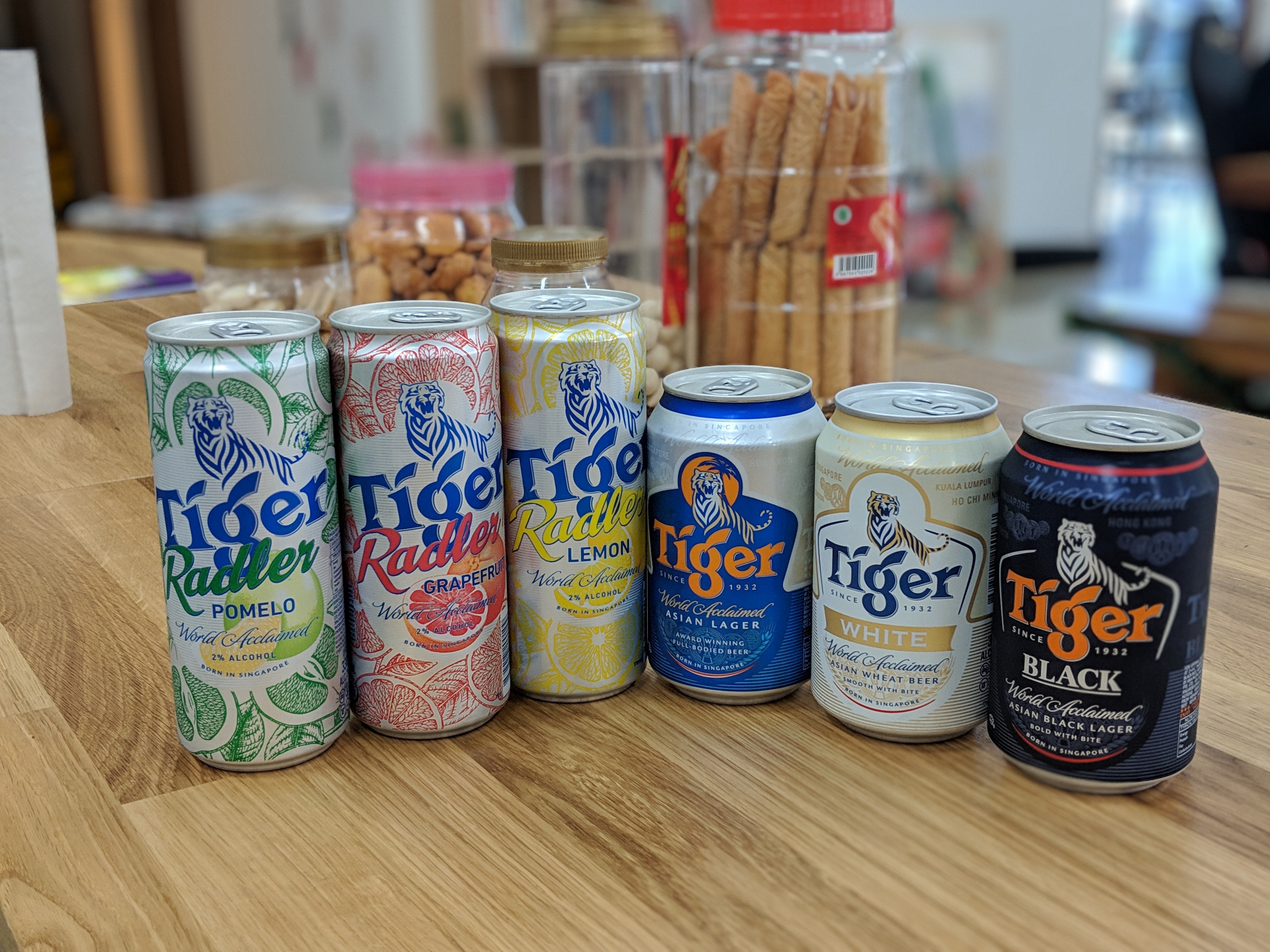 The alcohol:
Tiger Radler - Lemon

Tiger Radler - Pomelo

Tiger Radler - Grapefruit

Tiger Black

Tiger White

Tiger Beer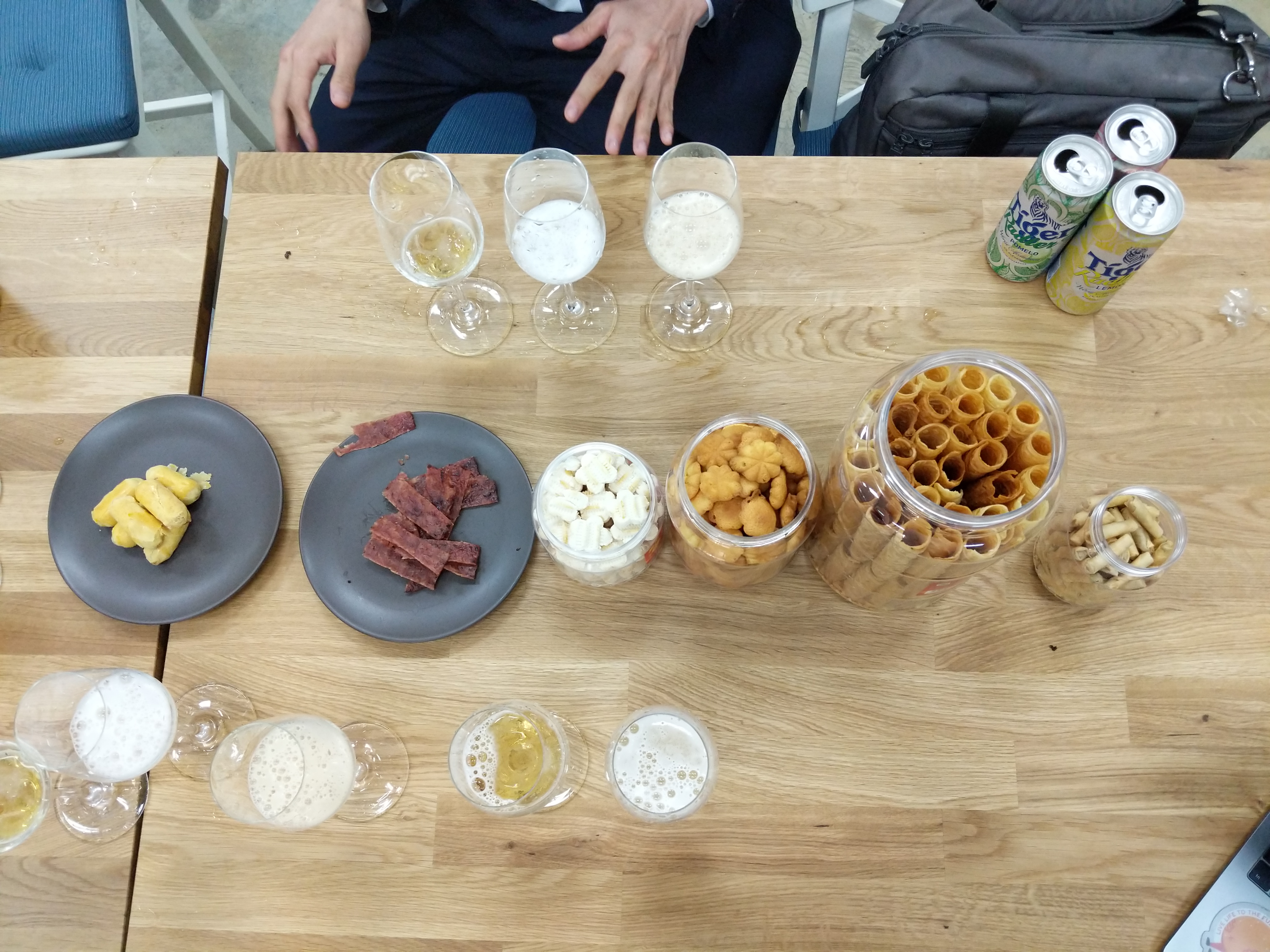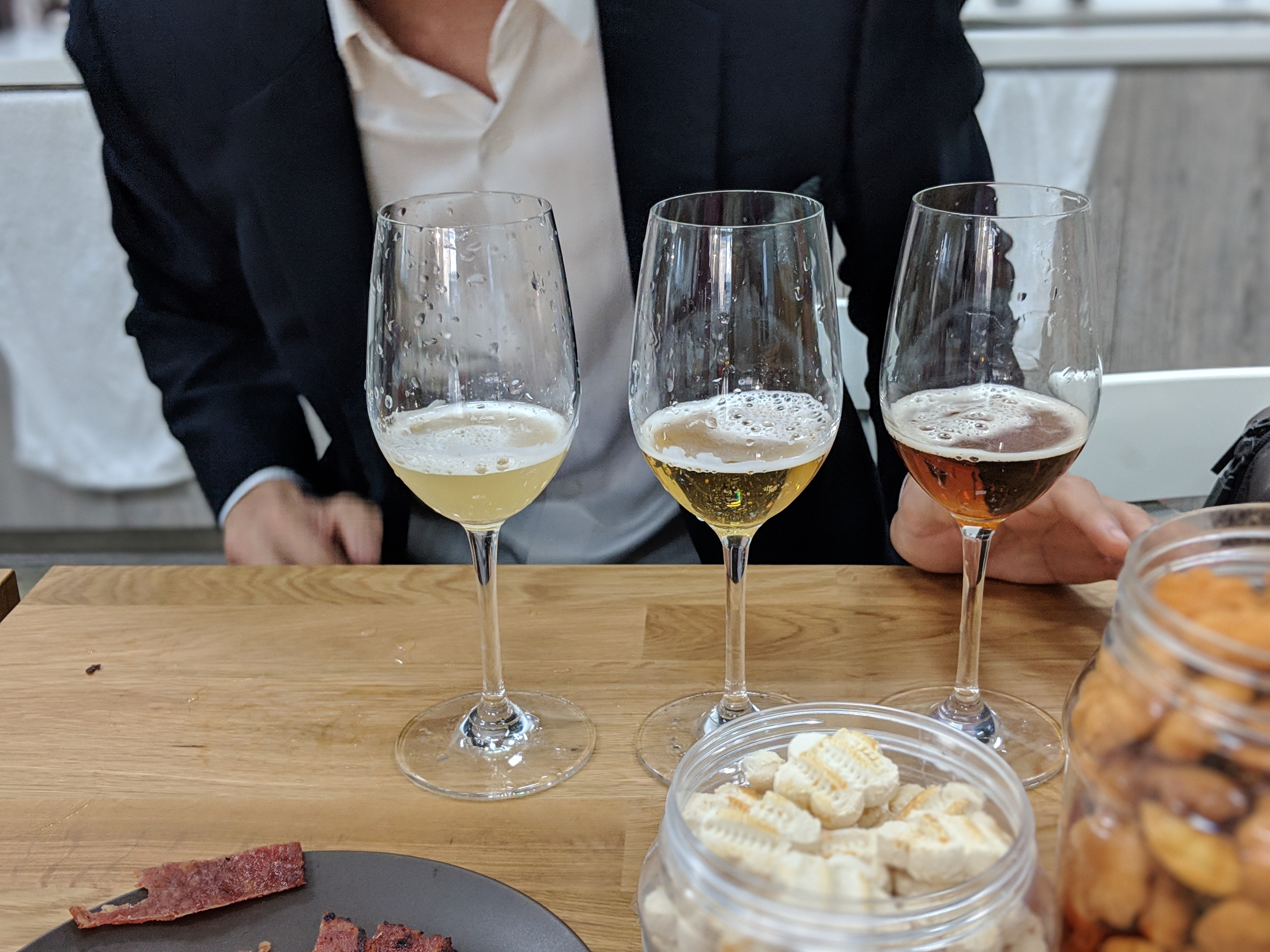 1. Radler Pomelo
The least sweet of the three radlers, it is "light-bodied" and "subtle". According to Alex, the key to pairing is to complement flavours, which makes the pomelo radler suited for CNY snacks that are light-flavoured or less dense. Like love letters.
Goes best with: Love letters.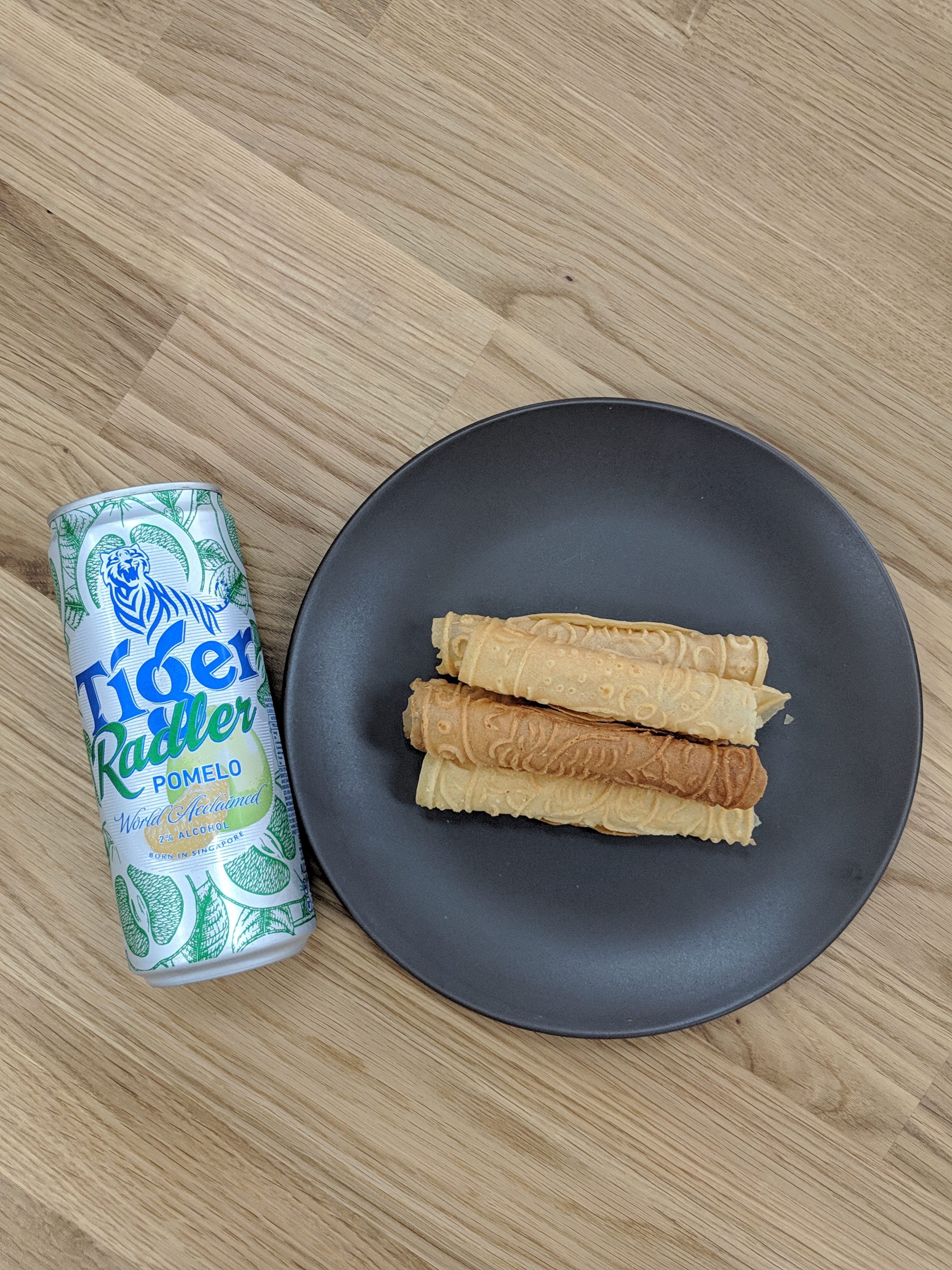 "There's a nice fragrance when you have both together. The scent expands like it's a bouquet," says Alex, who's never had pomelo radler before this.
2. Radler Lemon
The OG radler. Because the acidity of the lemon comes across quite vividly, it "forces your palette to salivate" and works surprisingly well with heavy flavours.
Goes best with: Hae bi hiam.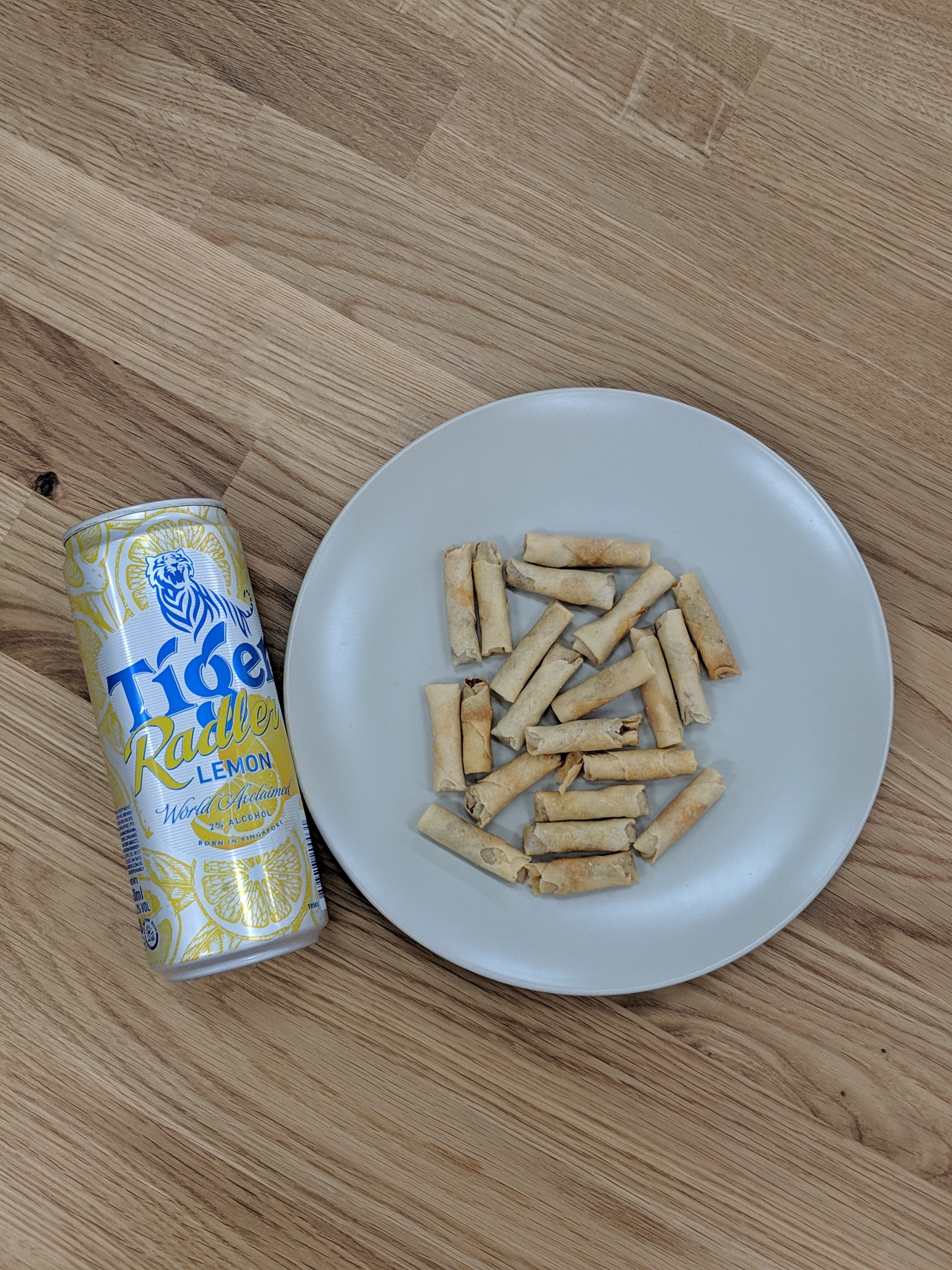 "Because it's a little sour, it makes you want to keep drinking it, so it helps with spicy food. Also, acidity makes you salivate, which refreshes your palette and makes the snack taste even better."
3. Radler Grapefruit
The sweetest radler of the lot, its sweetness goes well with snacks that are "equally sweet, or sweeter," says Alex.
Goes best with: Kueh Bahulu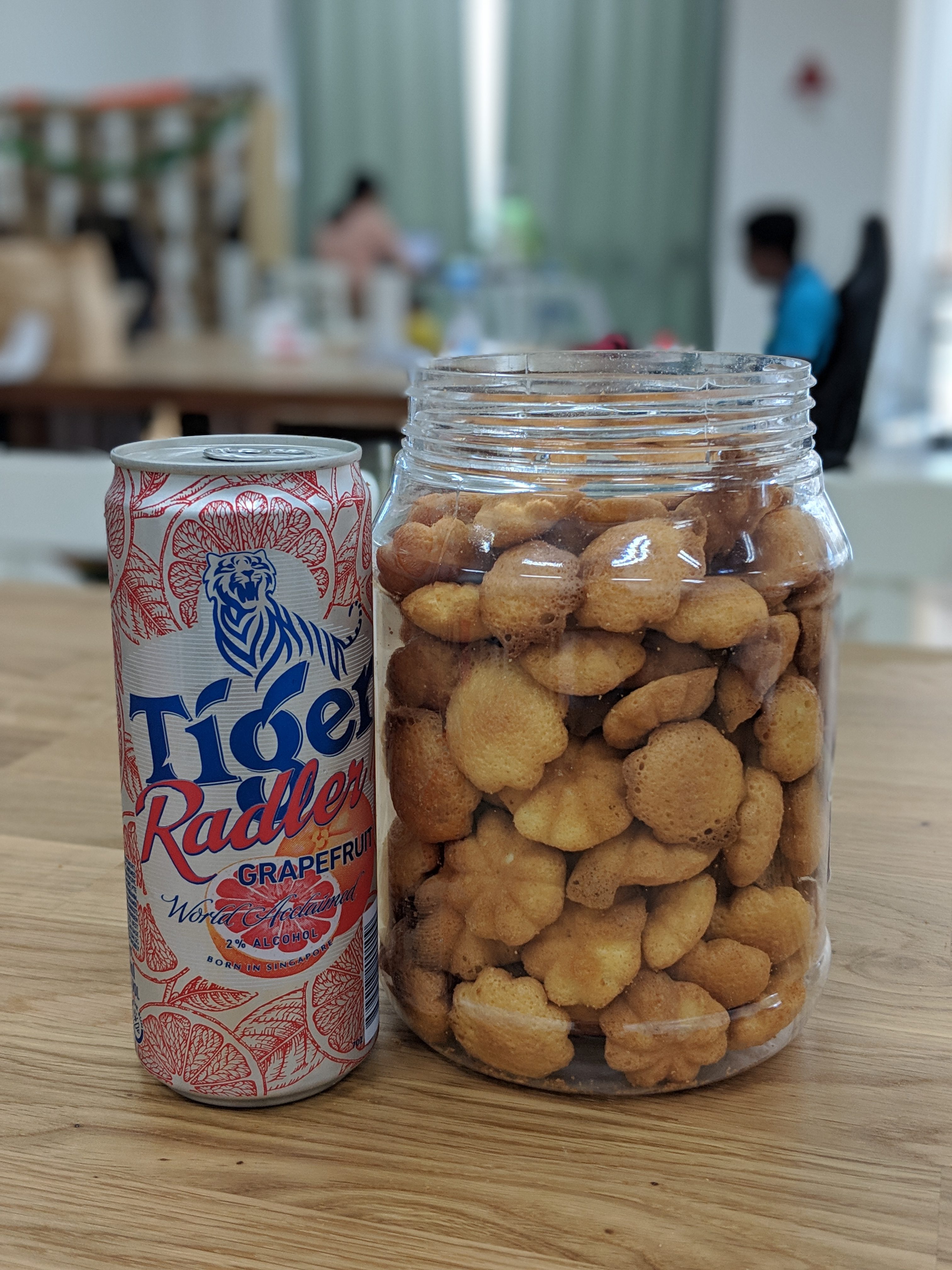 "It's equally sweet, so it complements each other."
It's true, I tried the combination. I also shocked.
4. Tiger Beer
The classic lager. Full-bodied. Hoppy. Perhaps the most versatile.
Goes best with: Bak kwa, pineapple tart and kueh bahulu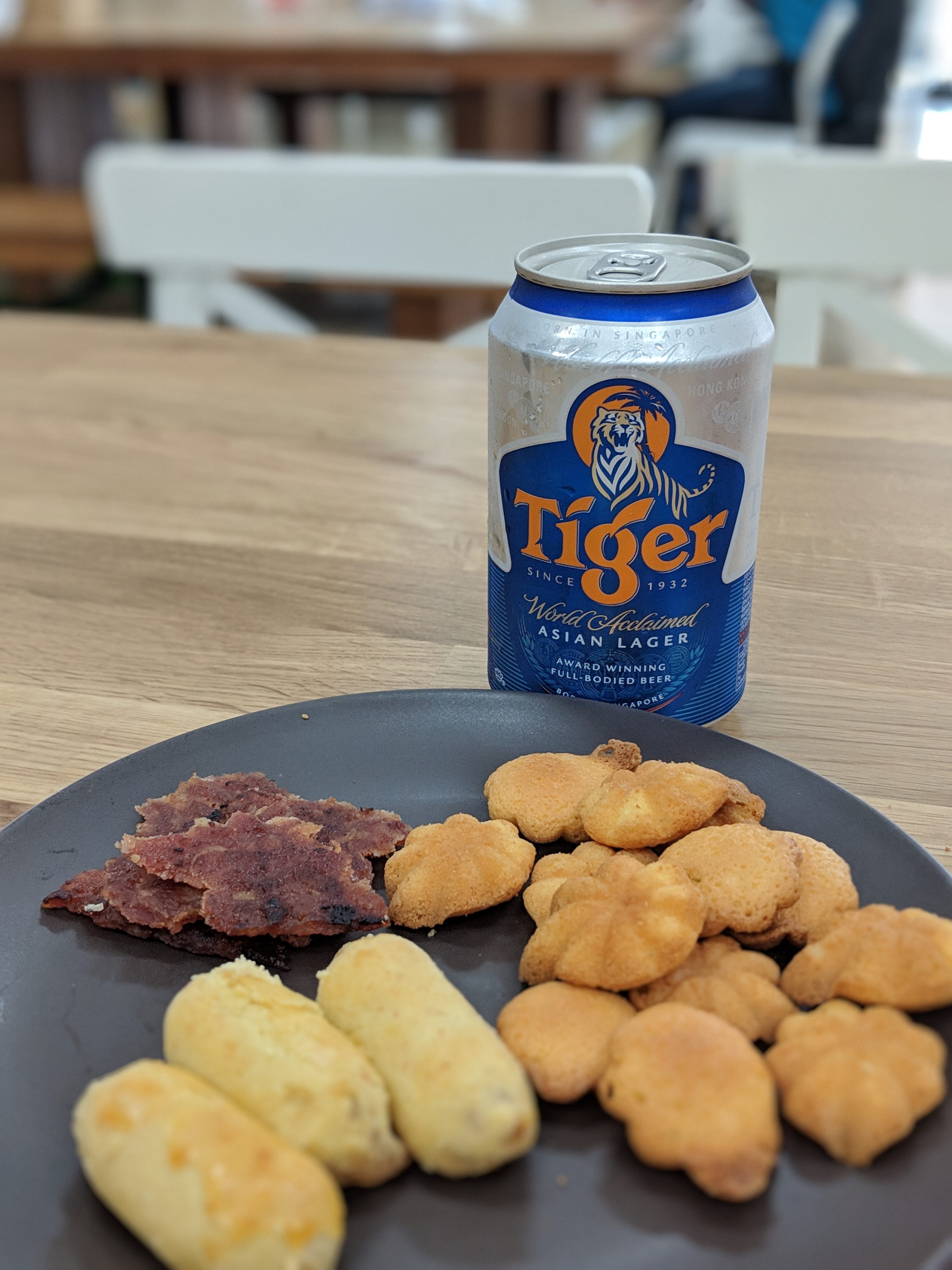 "Snacks that have 'weight' go well with the lager, because it mimics the heaviness of the beer," says Alex. Even those who don't like beer will enjoy bak kwa with lager, over sweeter, more fruity ales.
5. Tiger White
A wheat beer with orange and coriander seeds. But coriander anti-fans, don't judge yet -- Tiger White is "citrusy and tangy" with no smell of coriander at all.
Goes best with: Kueh Bangkit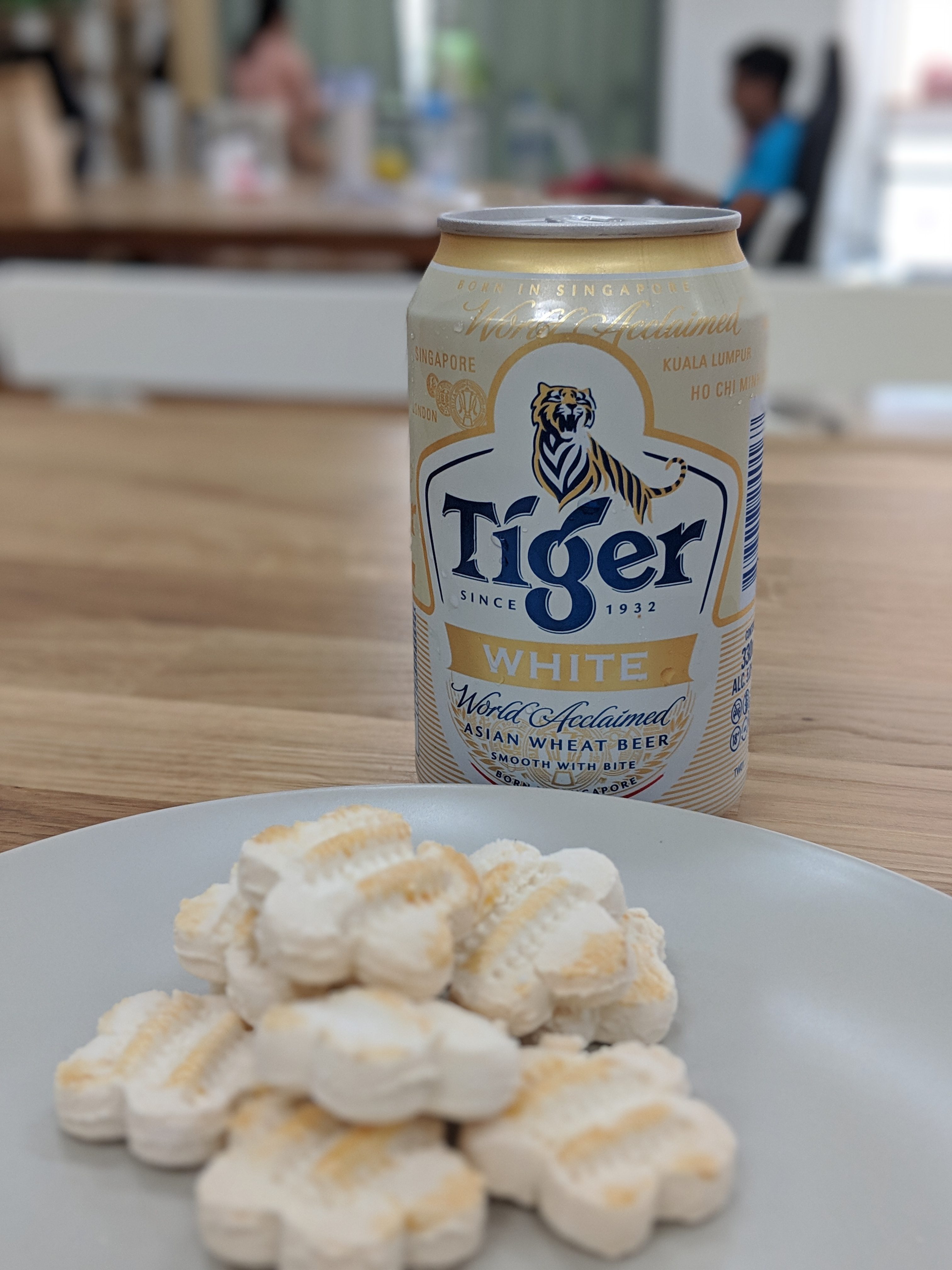 This is the only pairing that has Alex visibly surprised. "The flavour of the kueh bangkit goes so well with the aroma of Tiger White. The citrusy smell washes away the powdery feel of the kueh bangkit and makes me want to eat more."
6. Tiger Black
Tiger's first black beer. "It's strong, but doesn't have the caramelised taste that stout has."
Goes best with: Itself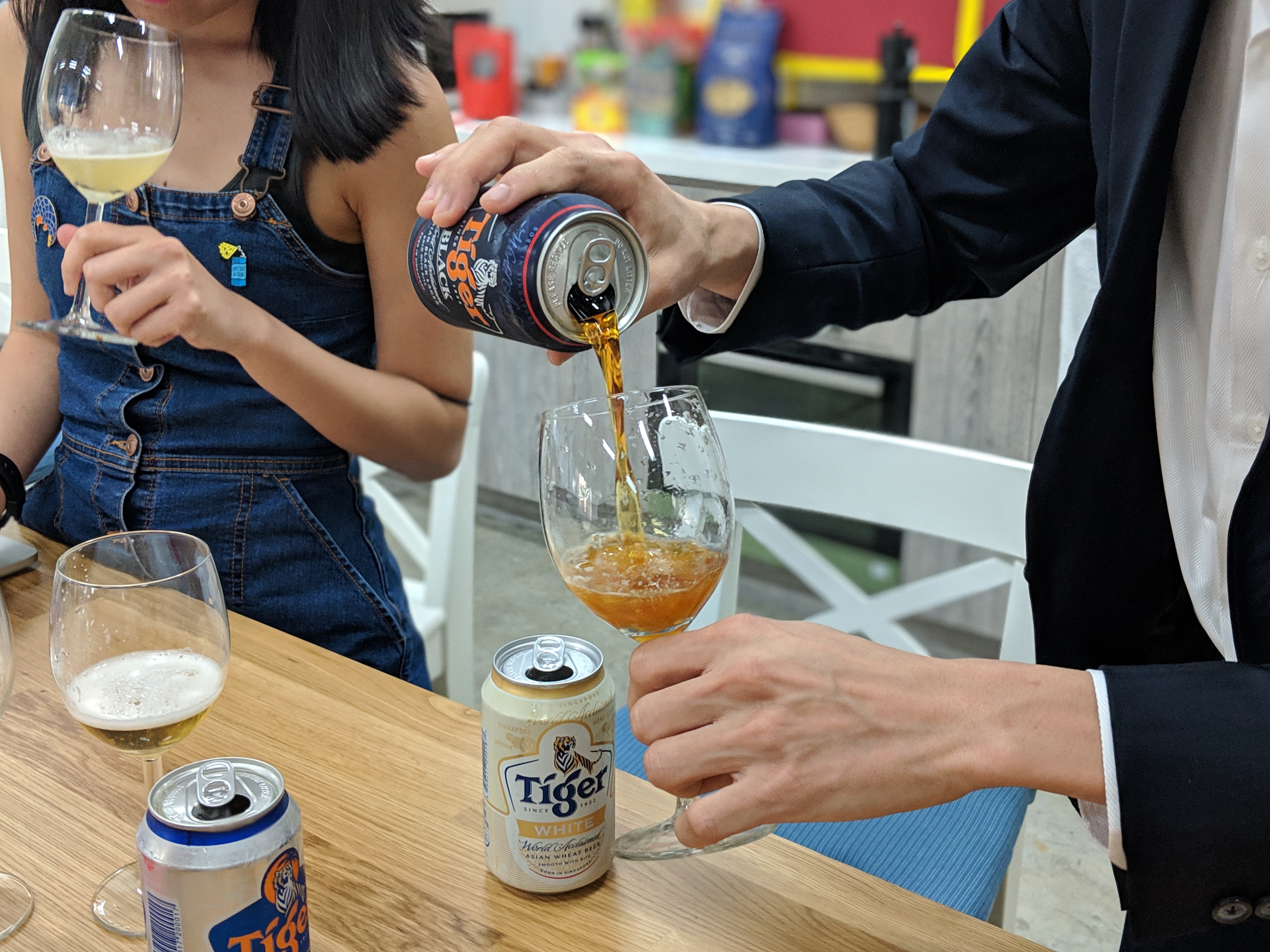 Best taken on its own, it is for those who want something strong-flavoured, but not overwhelmingly so.
______
Now you know which Tiger beer to get, based on your favourite CNY snack. Get Huat this CNY and save money on Tiger when you purchase via online retailers and roadshows.
This sponsored post by Tiger beer has us feeling excited for CNY. And fancy because beer pairing.
If you like what you read, follow us on Facebook, Instagram, Twitter and Telegram to get the latest updates.