Squabbles between private hire drivers and passengers have been in the news recently.
Here's yet another one, with one a very clear victim at the end.
Roads.sg posted a video on February 9, showcasing a showdown between two passengers and a driver.
Here it is.
Here's what happened according to the post.
"A quarrel between PHV driver and rider resulted in this fist fight with the lady coming back to help after walking off earlier.

Lady decided to help by throwing the driver's mobile phone far, far away. The driver in a fit of anger forgotten about his phone and drove away.

Hope this video can help any party that needs it for an official report.

This fight happened in front of Block 306 Canberra Road on 9/2/19 at about 1 pm."
Here is a breakdown of the events.
At first, you can see a lady walking away from the scene.
The action then shifts to the two men behind her.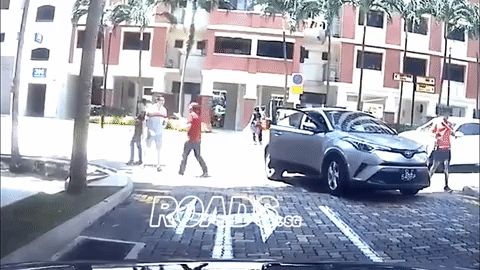 According to the post, the red-shirt man is the driver, while the other kung-fu inspired man is the passenger.
Keep your eyes on the boy in the black shirt though.
While he appears to have exited from the car, there doesn't seem to be a real animosity between the boy and any of the other players.
Here, as the driver strikes the man to the floor, the driver falls as well.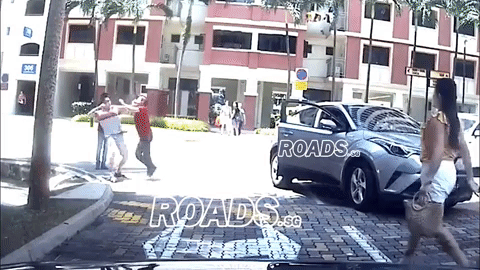 The lady rushes back into the picture, takes a phone, and flings it away.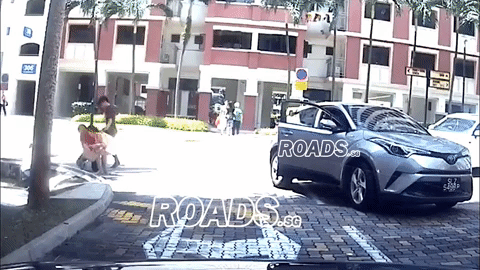 Here is the thing though, that phone might very well be the boy in black's phone, instead of the driver.
Here is the boy going after the phone.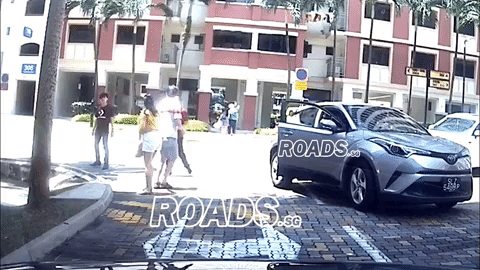 Poor thing.
Reactions
The overall feel was that private hire drivers aren't having the best start to the year.


But the real victim was clear.


Poor kid.
Here's the video.
[video width="1280" height="720" mp4="https://static.mothership.sg/1/2019/02/10000000_403322440421995_5139750628749230196_n.mp4"][/video]
Image collated from Roads.sg
Content that keeps Mothership.sg going
---
??
Here's how to pair your CNY snacks with beer to look like a true blue connoisseur.
????
What in the world are cashless angpaos?
?⏩?
Finally escape from your CNY fatigue with these heavily discounted cruise fares
??✨
Does your work spark joy ?
??
Millennials are strawberries? Can eat one ah?
If you like what you read, follow us on Facebook, Instagram, Twitter and Telegram to get the latest updates.