There is less than a week left to Chinese New Year and if you are still haven't bought your CNY snacks (for personal consumption or business), you are reading the correct article.
Singaporeans nowadays seem to have an appetite for "fusion" food items (salted egg fries? Milo fried chicken?), it's no surprise that retailers will try to do the same for CNY goodies -- perhaps to inject some novelty into the indulgence.
Confectionery company Baker's Brew launched a series of CNY cookies named the Imperial Collection, with flavours and tin designs that are equally swoon-worthy. You'll definitely want to keep these tins.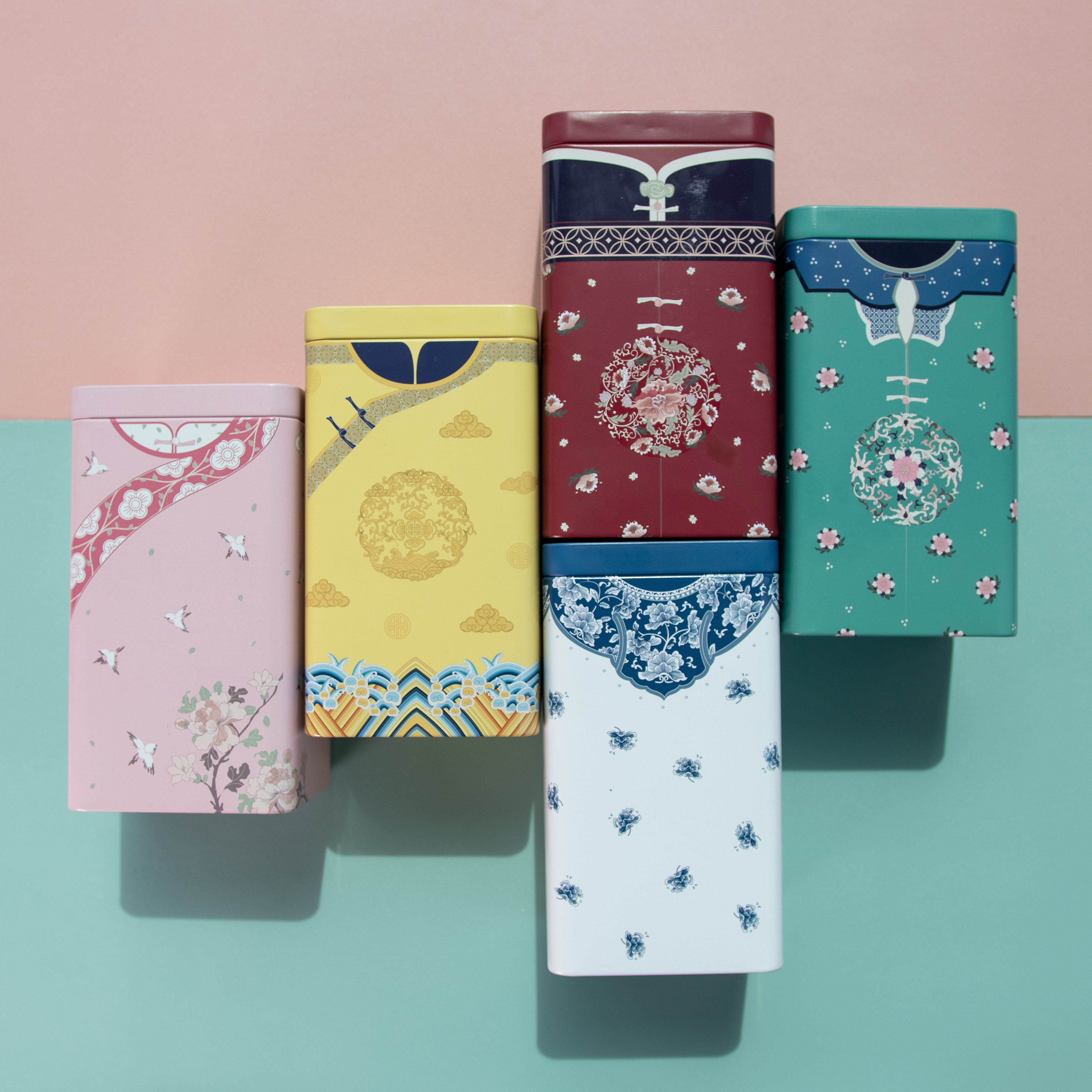 These are the flavours available:
Ondeh Ondeh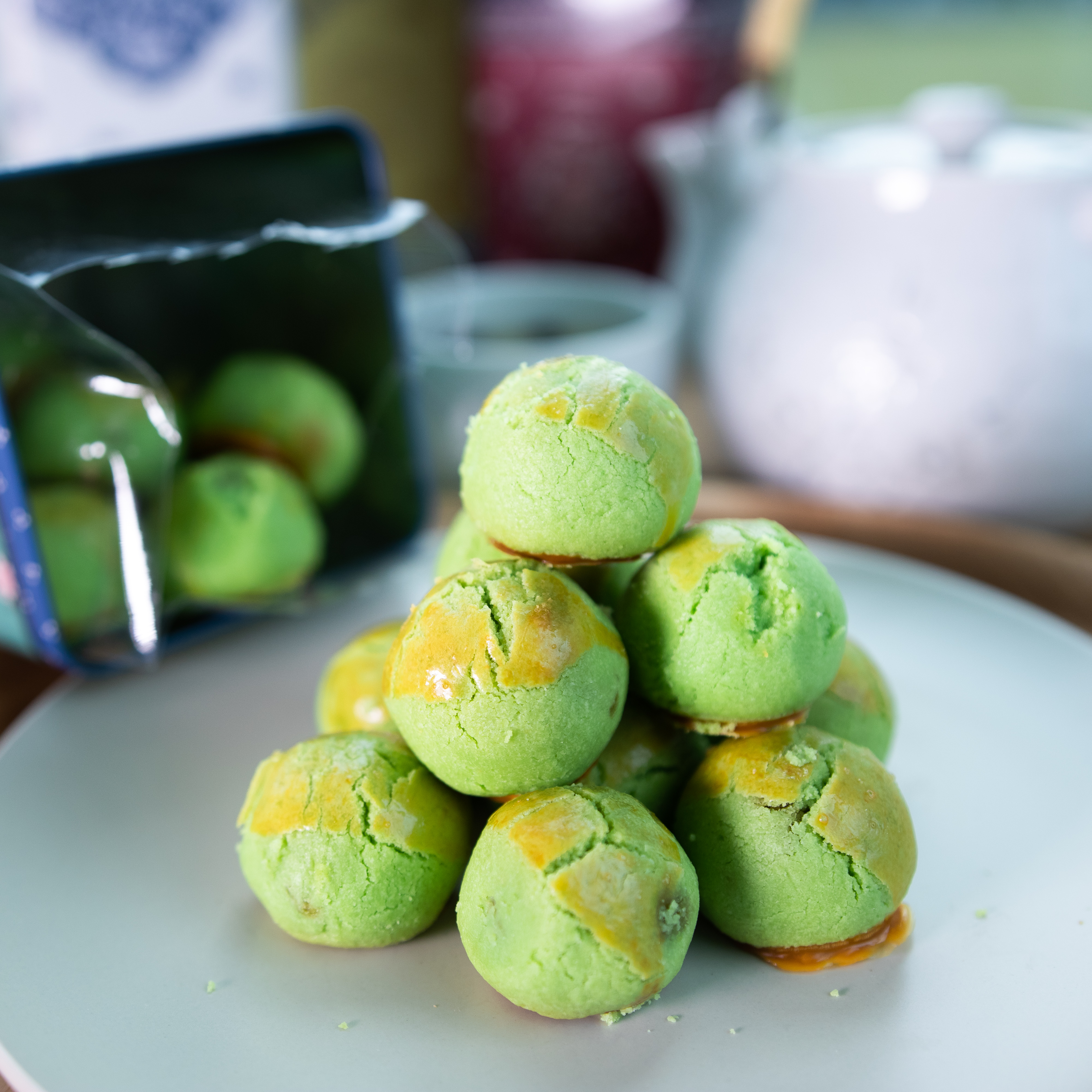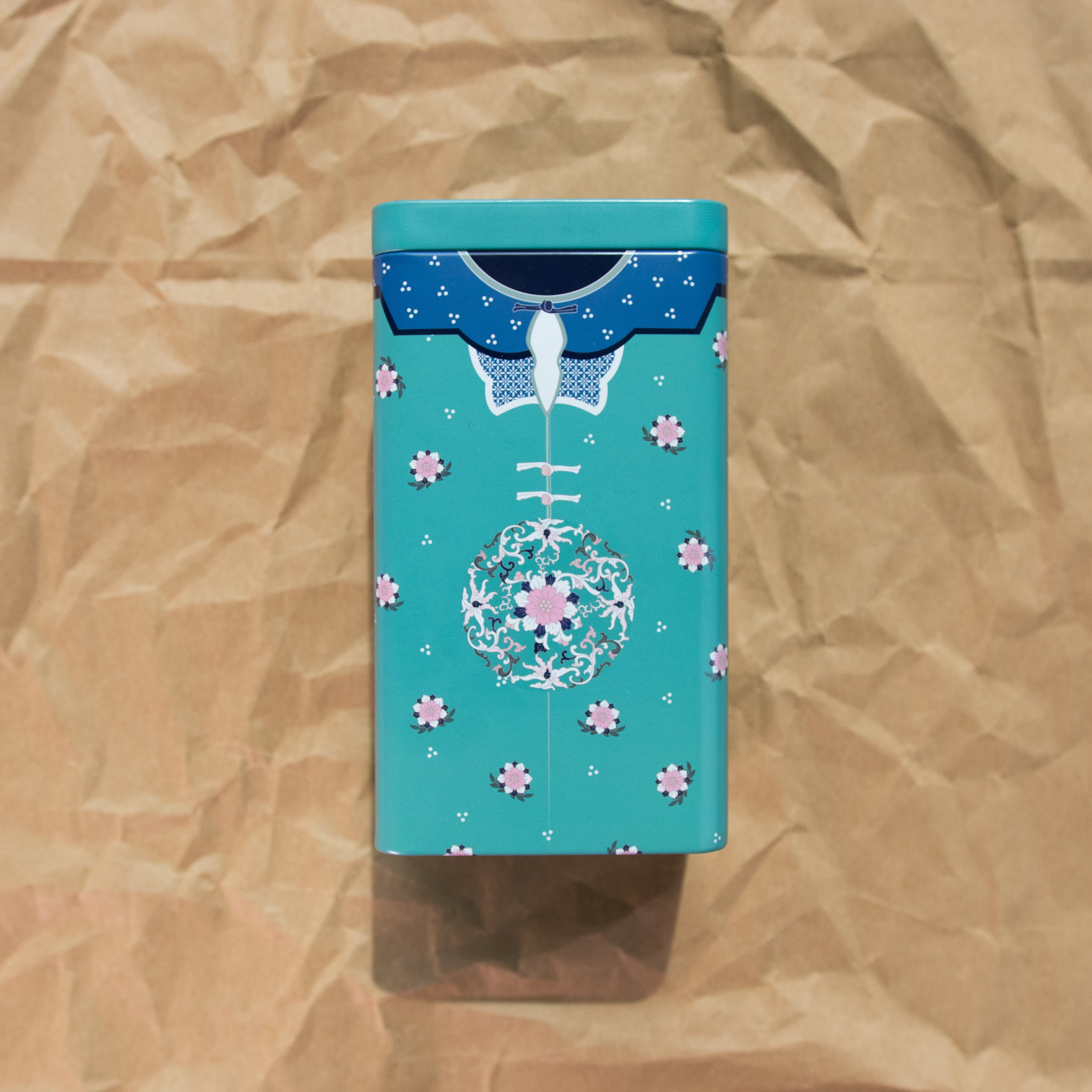 The cookies taste exactly like Ondeh Ondeh, without the wetness of the actual kueh. Instead of just smelling like Ondeh Ondeh, the gula melaka-coconut filling in each ball really makes it taste legit, so there's no disappointment there.
Plus, these keep longer than actual Ondeh Ondeh, and are less messy to eat.
Muah Chee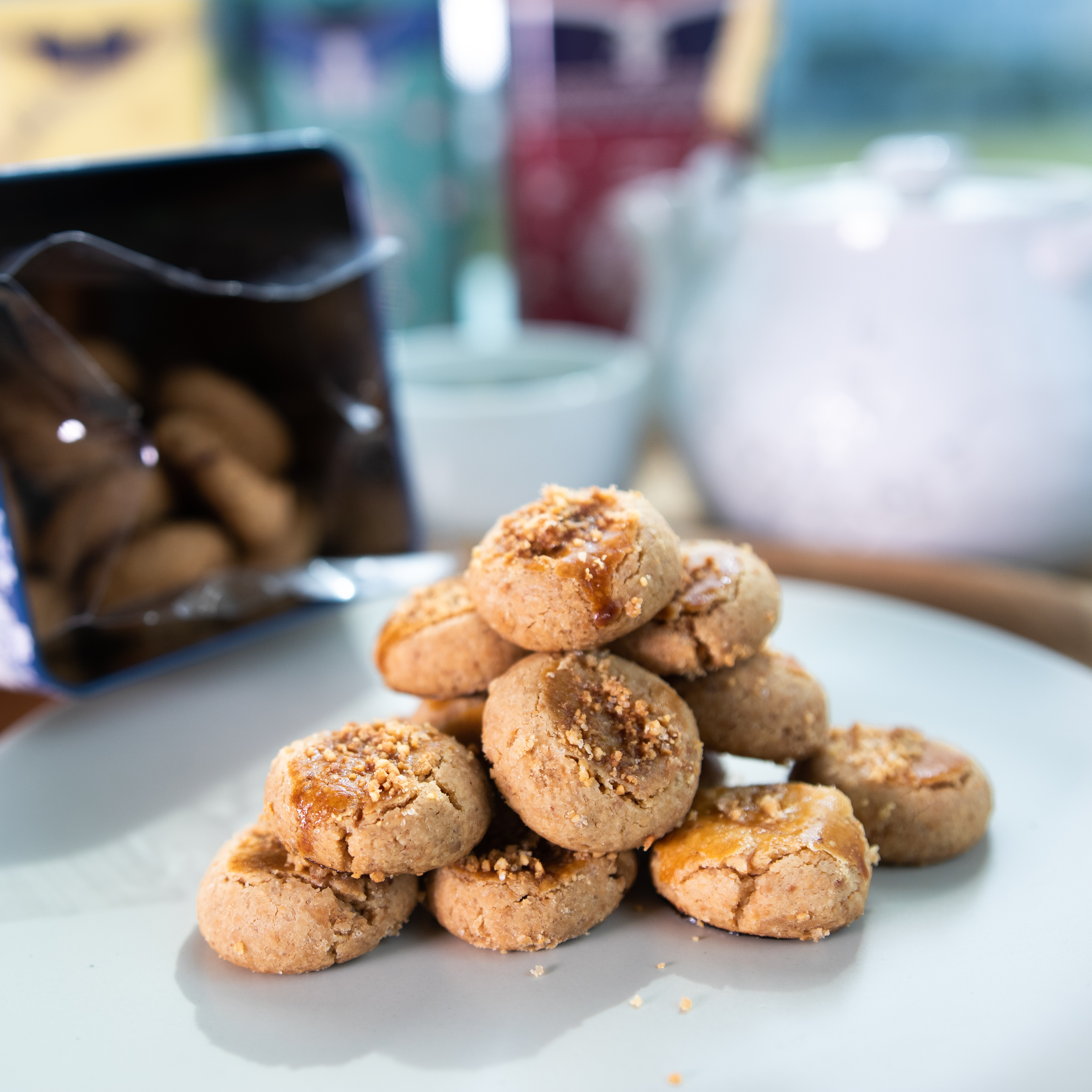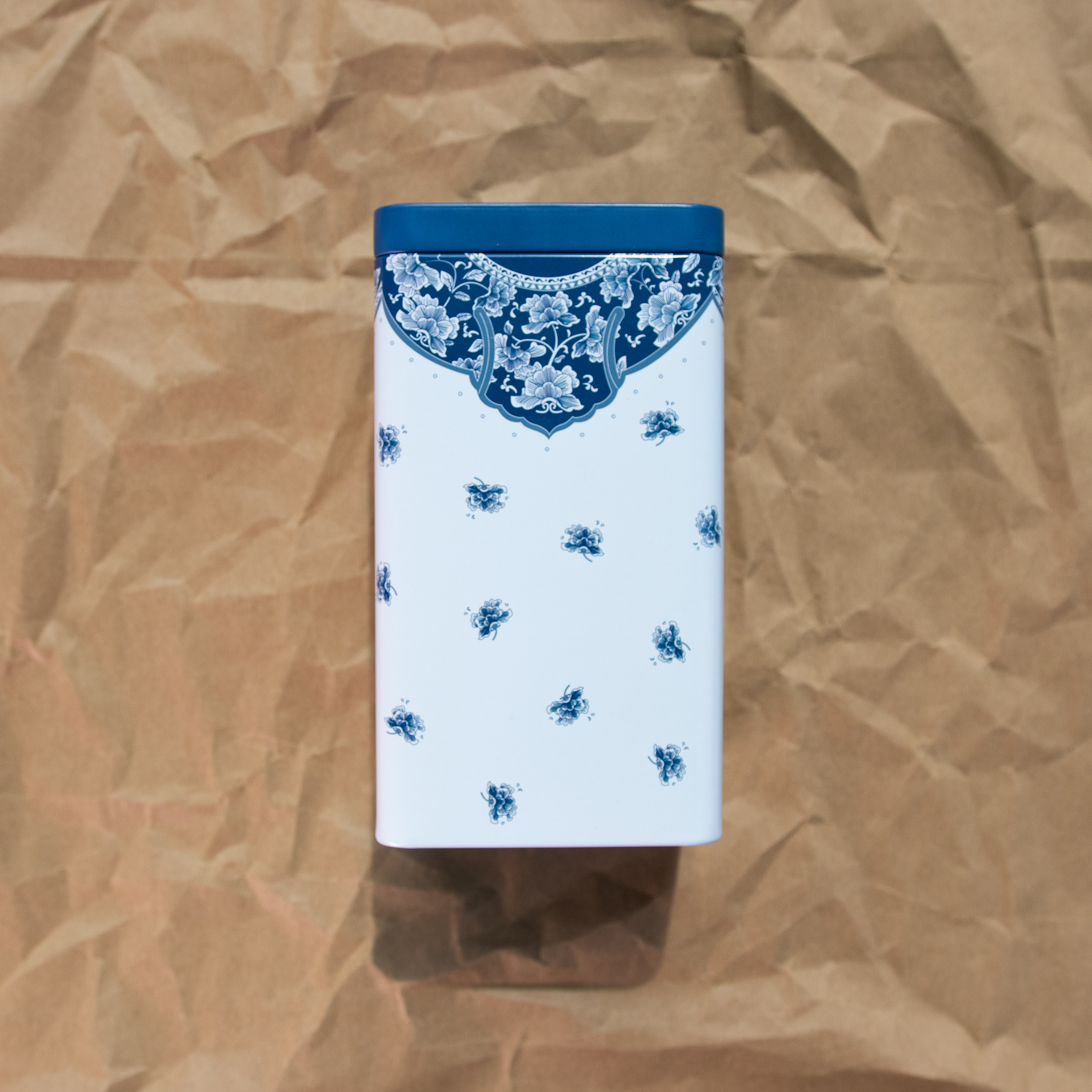 Muah chee can be annoying to eat because of how sticky it is, but these cookies are as light and melty as the actual thing, without all the mess and (too much) peanut crumbs. It's also not overly sweet, which makes throwing down several at once easy.
Hae Bee Hiam Chicken Floss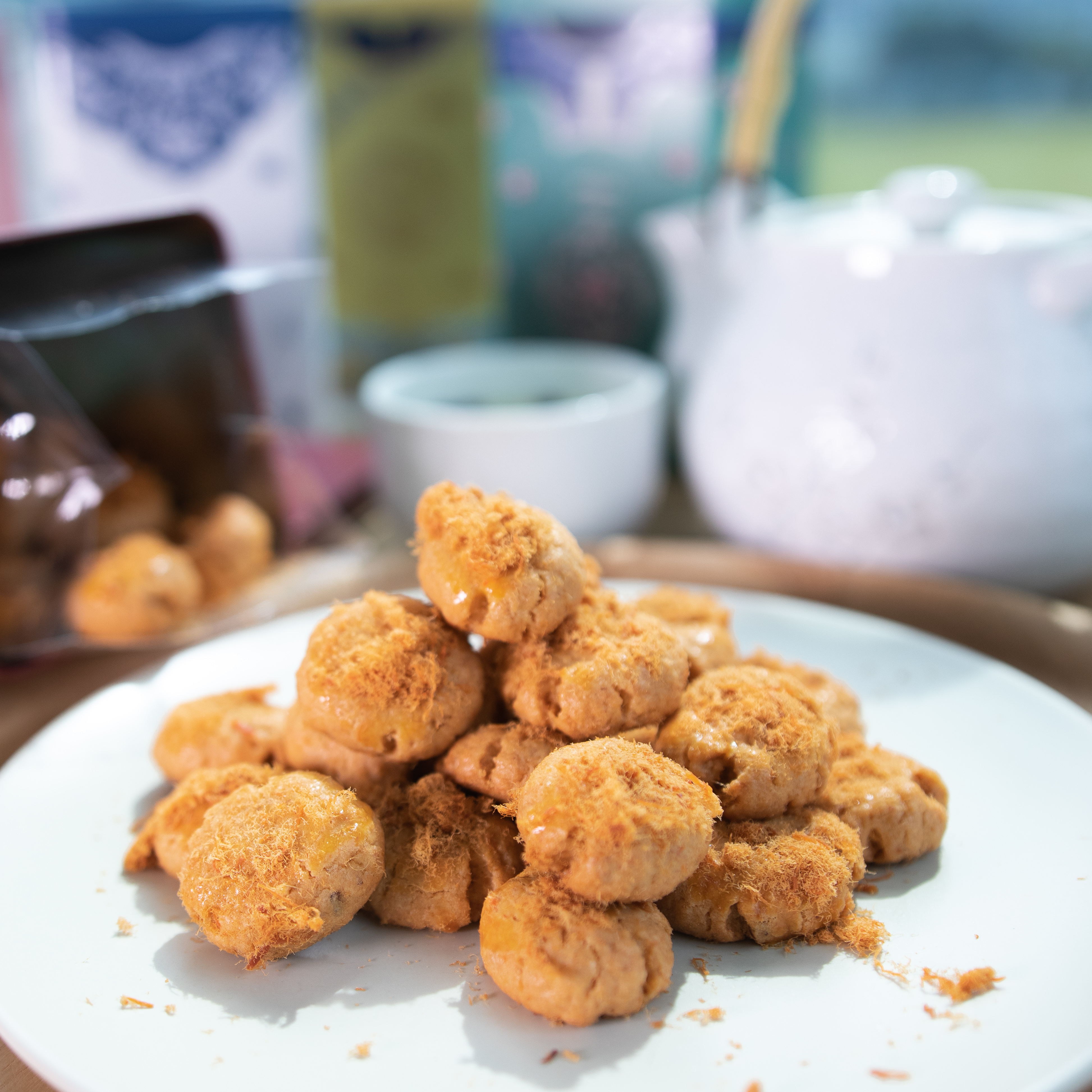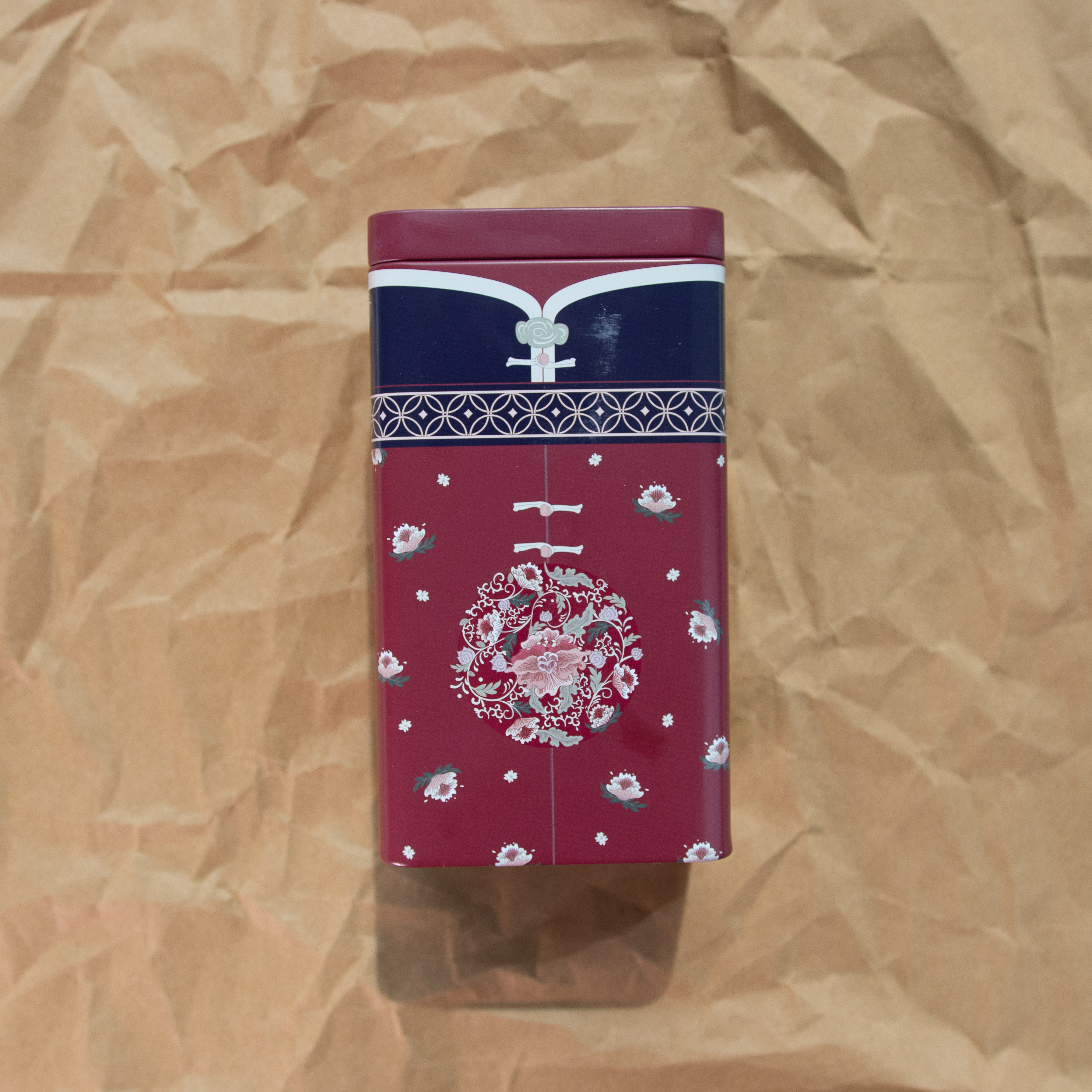 These sambal shrimp chicken floss cookies are 1. Spicy enough 2. Fragrant 3. Fluffy. You'll definitely get a kick out of these if you like savoury snacks, and you don't have to choose between sambal shrimp rolls or chicken floss rolls anymore.
Pineapple Bak Kwa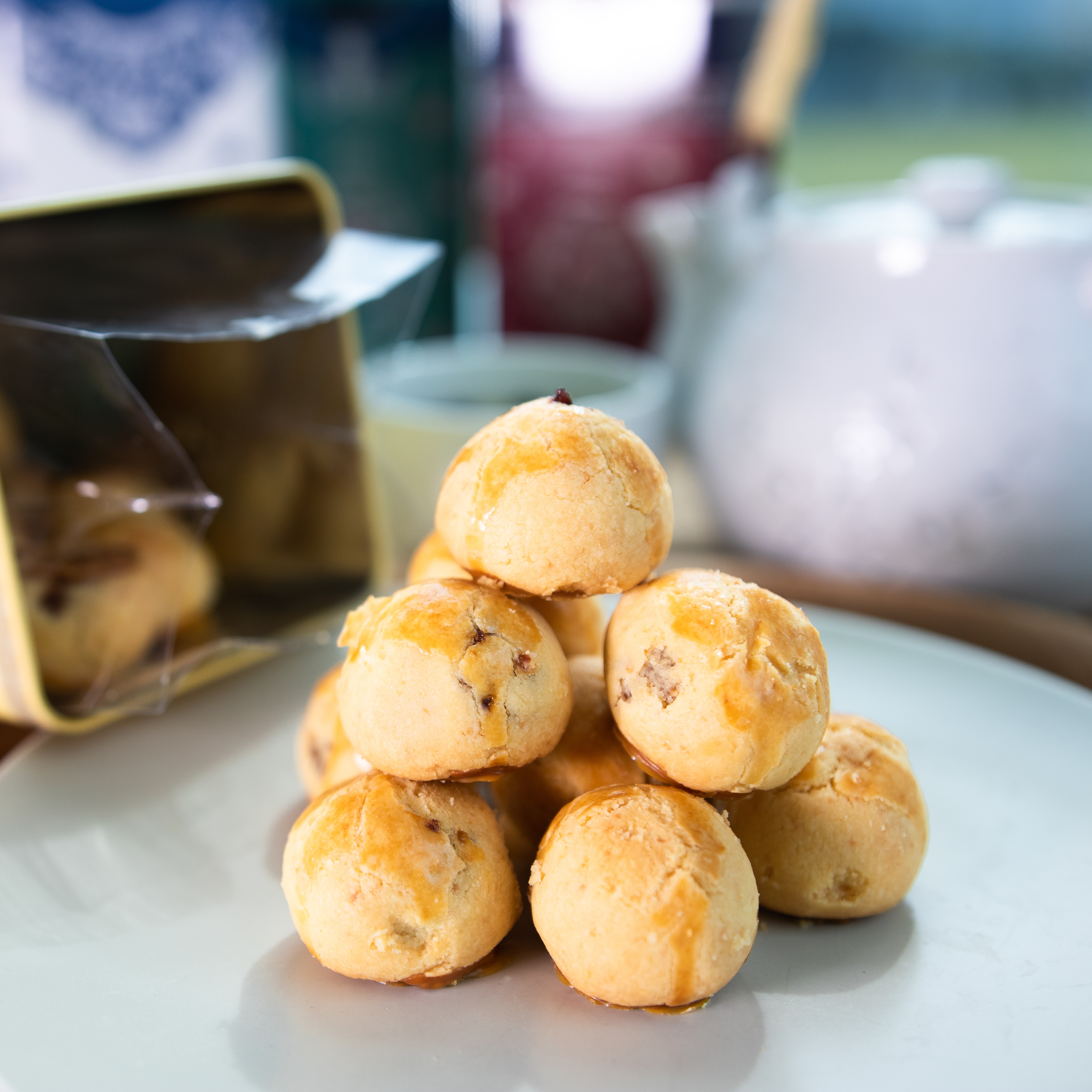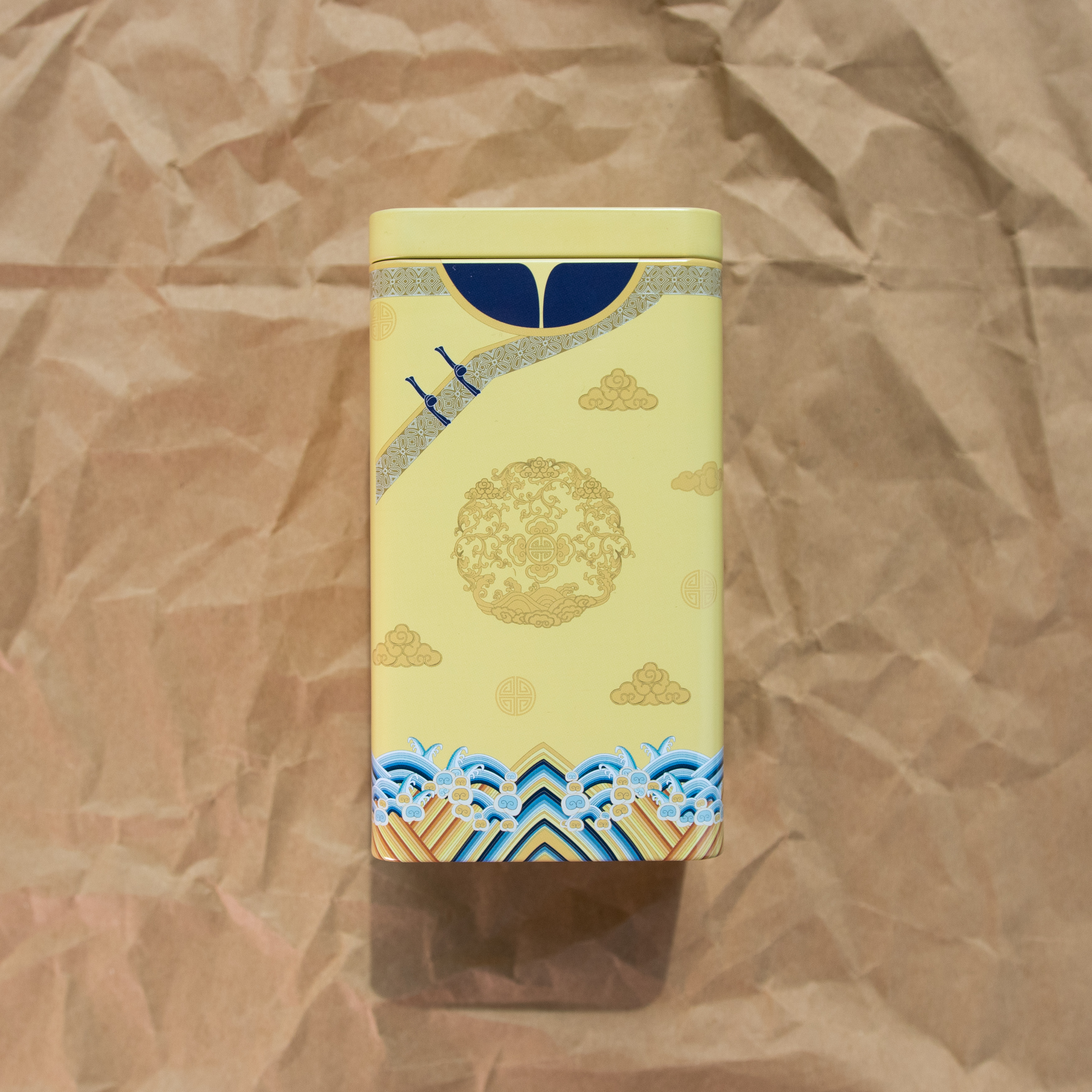 Perhaps the most different in the collection, this cookie has an interesting taste that leaves you wondering. Tiny pieces of smoky Bak Kwa are found in the soft pineapple filling, which gives it a new texture, flavour and makes the cookie not cloyingly sweet.
Traditional pineapple tarts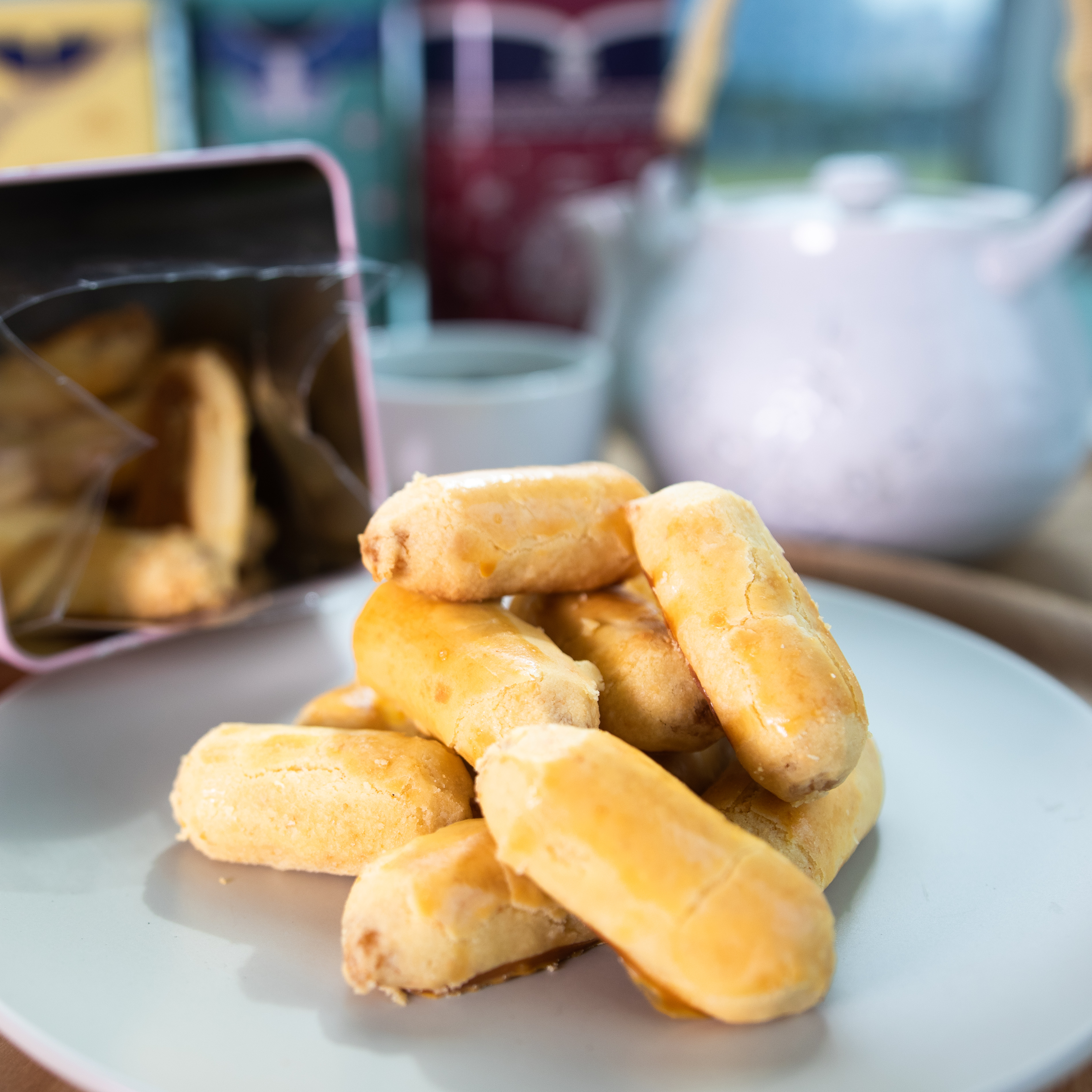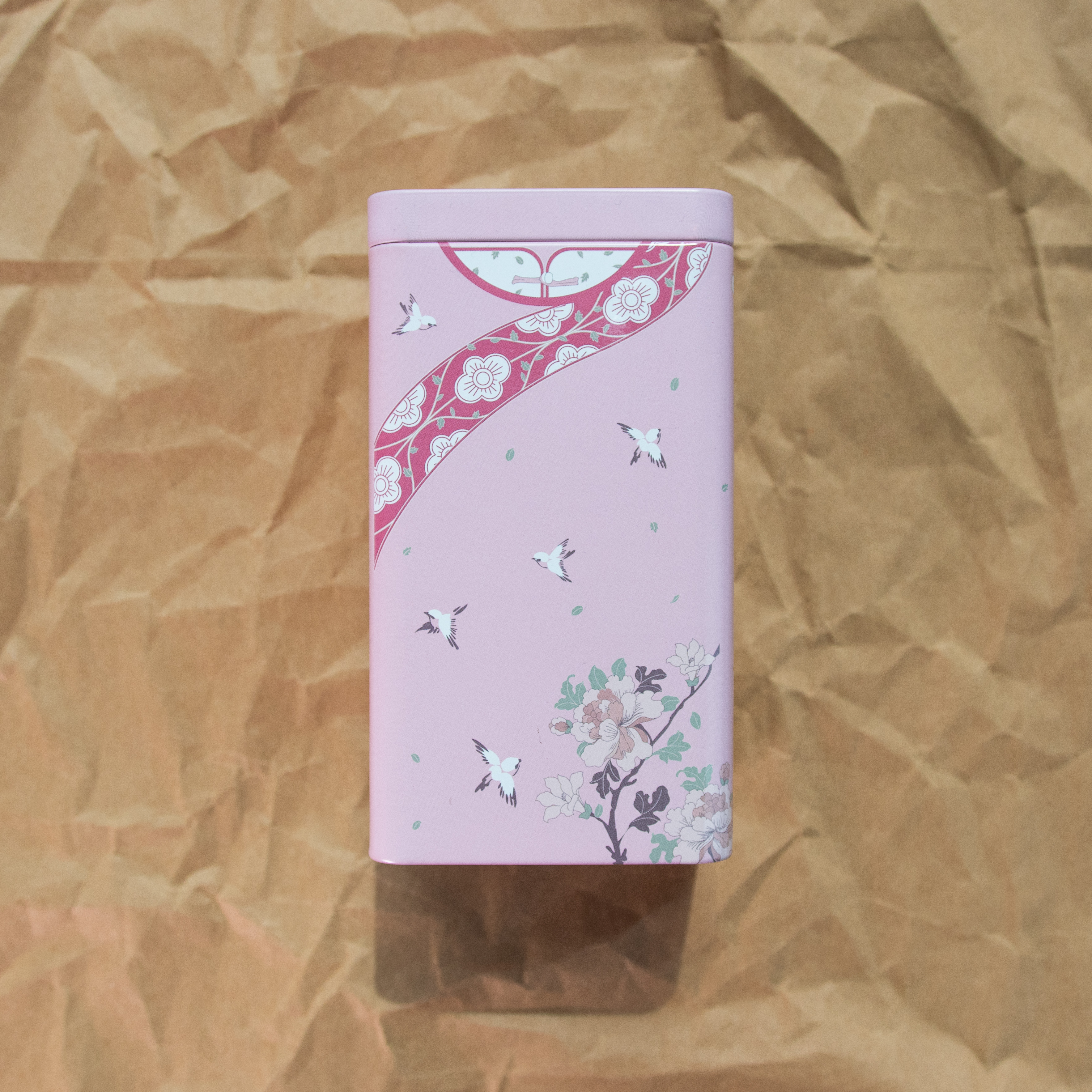 Because everyone loves pineapple tarts. Although traditional, the pastry is butter and cheese flavoured, which gives it a hint of umami. It's also less sweet for the health-conscious.
_____
The Imperial Collection cookies cost $26.80 a tin, and weigh about 380g to 420g each.
Sadly, the online orders have closed due to overwhelming response.
However, you can still get them off-the-shelf at any of their CNY booths islandwide:
• Great World City: 4 Jan - 3 Feb
• Tanglin Mall: 4 Jan - 3 Feb
• Suntec City: 8 Jan - 3 Feb
• Vivo City: 15 Jan - 3 Feb
• Nex Mall: 17 Jan - 3 Feb
• Marina Square: 18 Jan - 3 Feb
• Bugis Junction: 21 Jan - 3 Feb
• Tampines Mall: 23 Jan - 3 Feb
If you can't get any cookies in time for CNY, Baker's Brew also sells special cookies during Mid-Autumn Festival, so look out for those.
All images by Kane Goh
This sponsored article by Baker's Brew turned our colleagues into animals that finished the cookies in the blink of an eye.
If you like what you read, follow us on Facebook, Instagram, Twitter and Telegram to get the latest updates.