McDonald's Singapore definitely has a flair for putting trendy items on their menu:
Whether they live up to expectations, however, is another story.
We bought two of the new items -- the peach pie and the salted egg yolk fries -- for a taste test.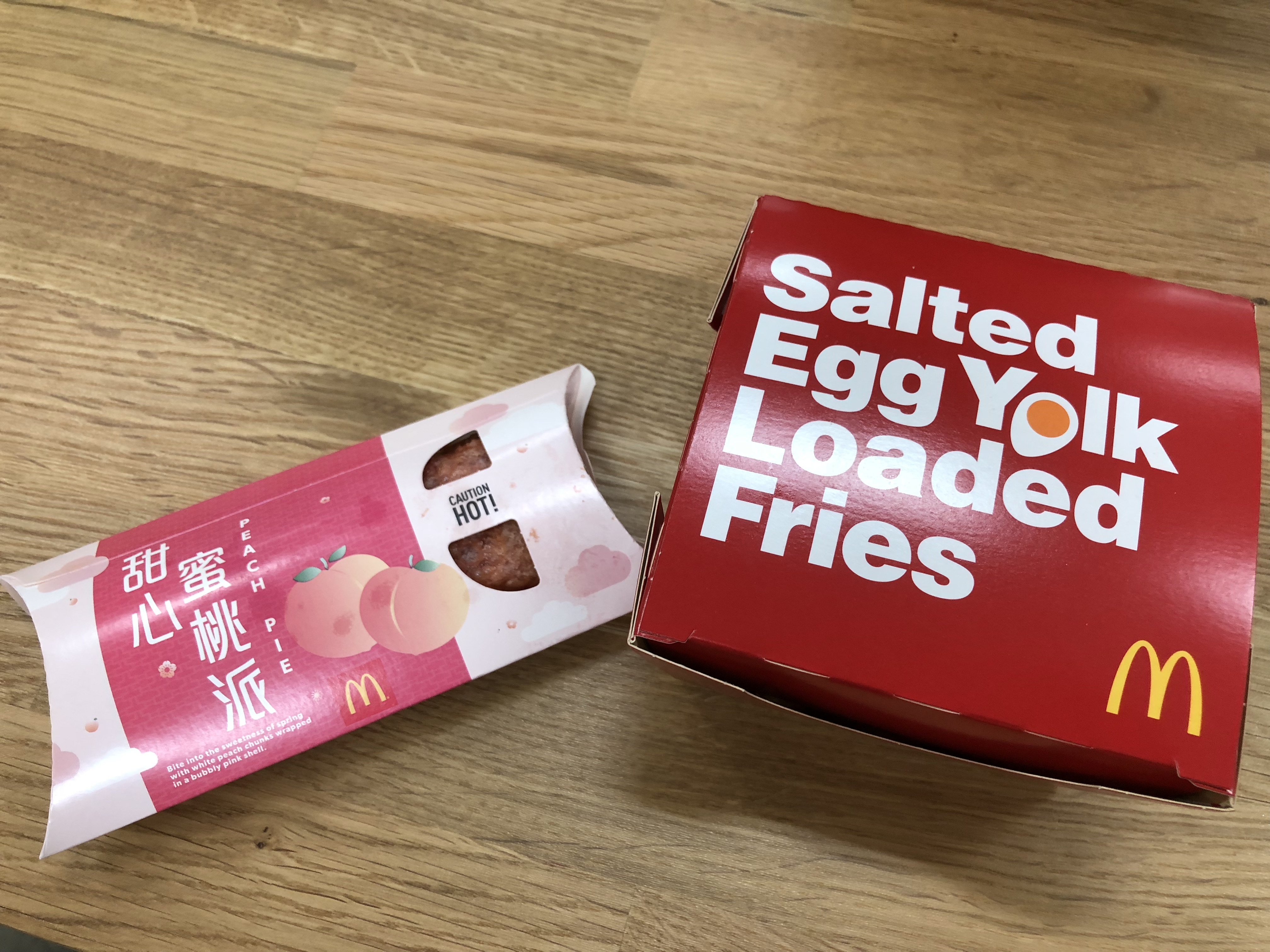 The fries cost S$4.10 a la carte, and S$1.20 as an add-on.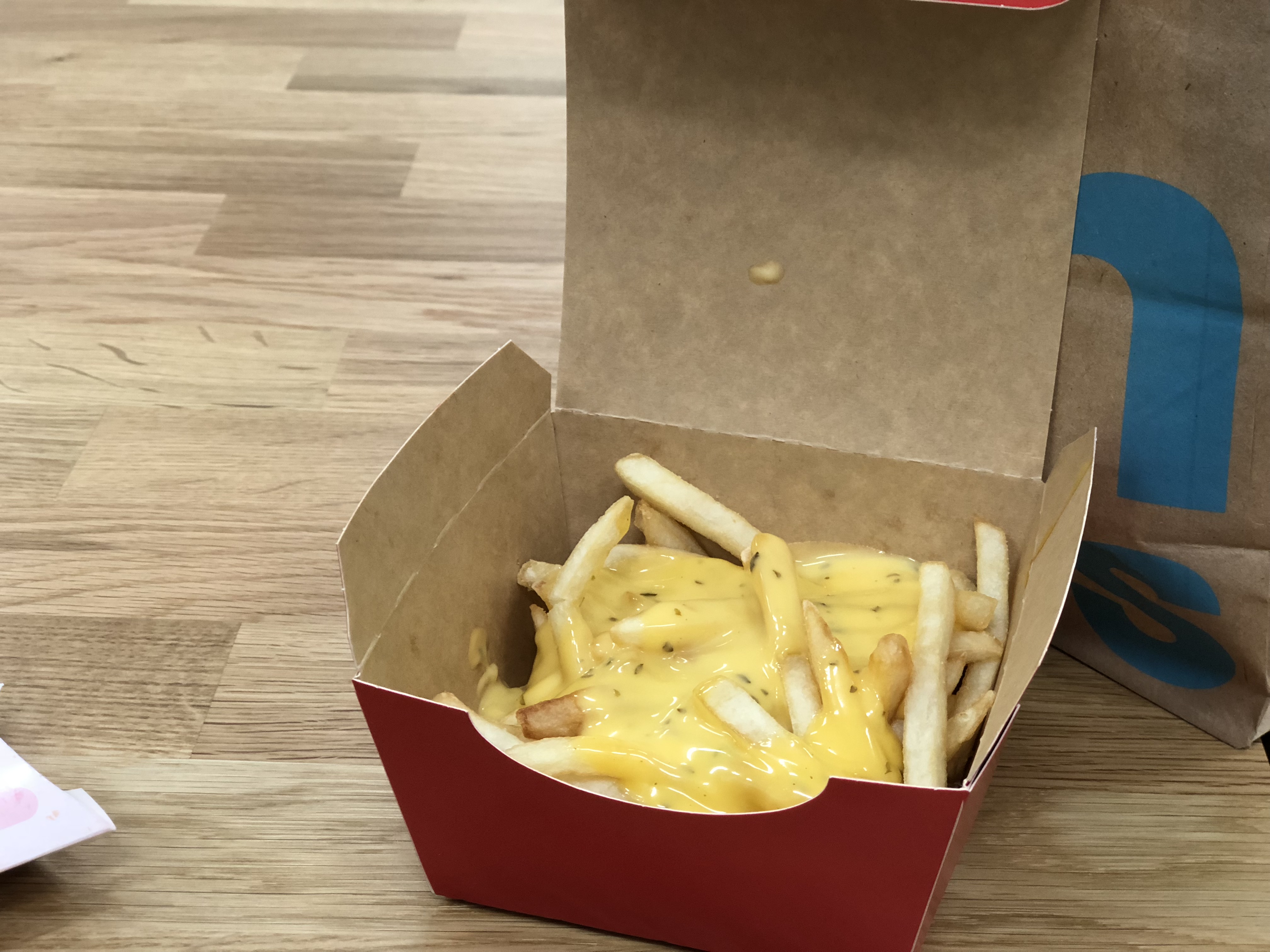 Calling it "salted egg yolk sauce" might be a bit of a stretch though.
Instead of salted egg yolk sauce, one gets a mysterious, creamy sauce that leaves an unpleasant aftertaste.
It is very salty though, so we guess they got that part right.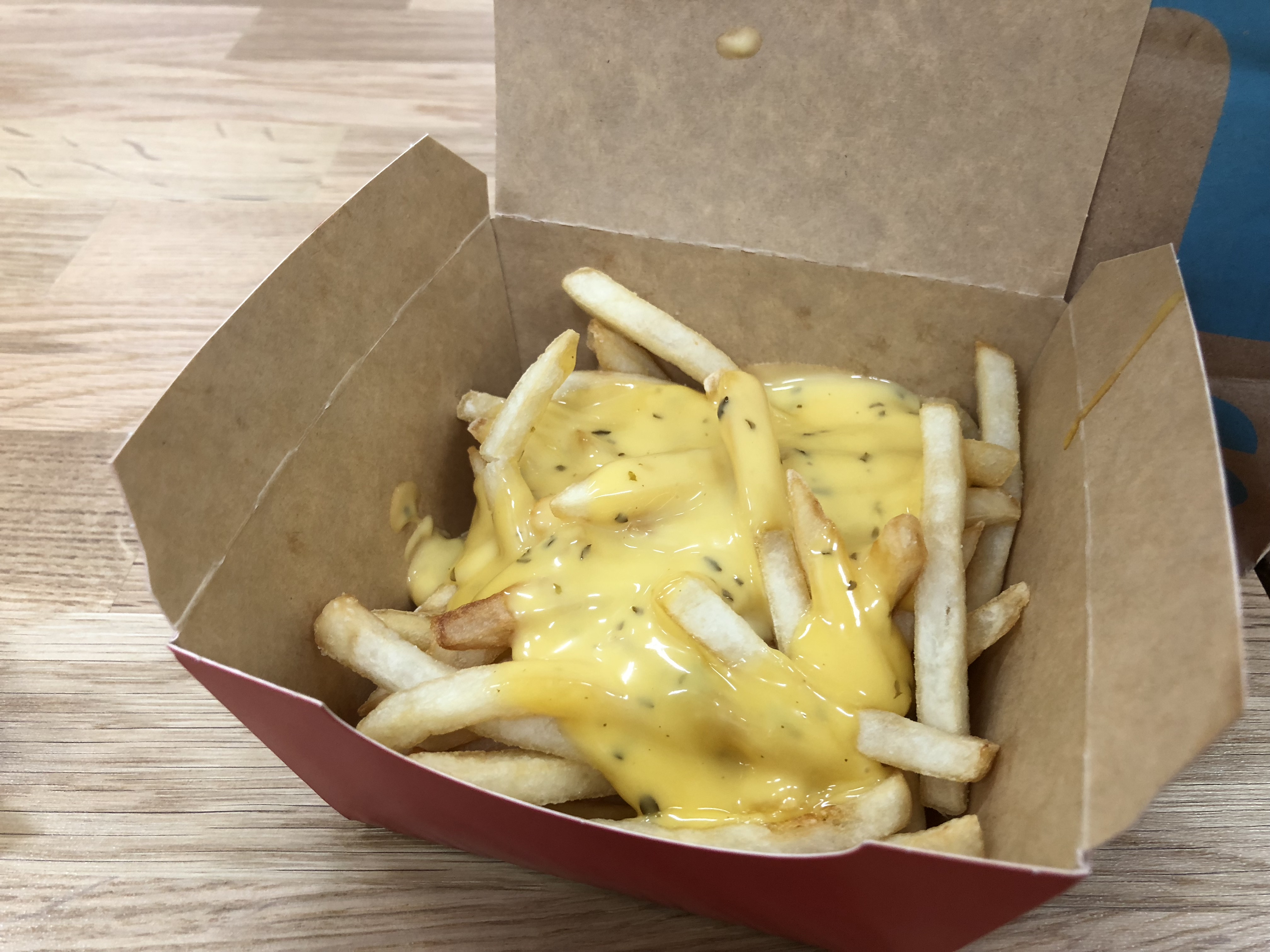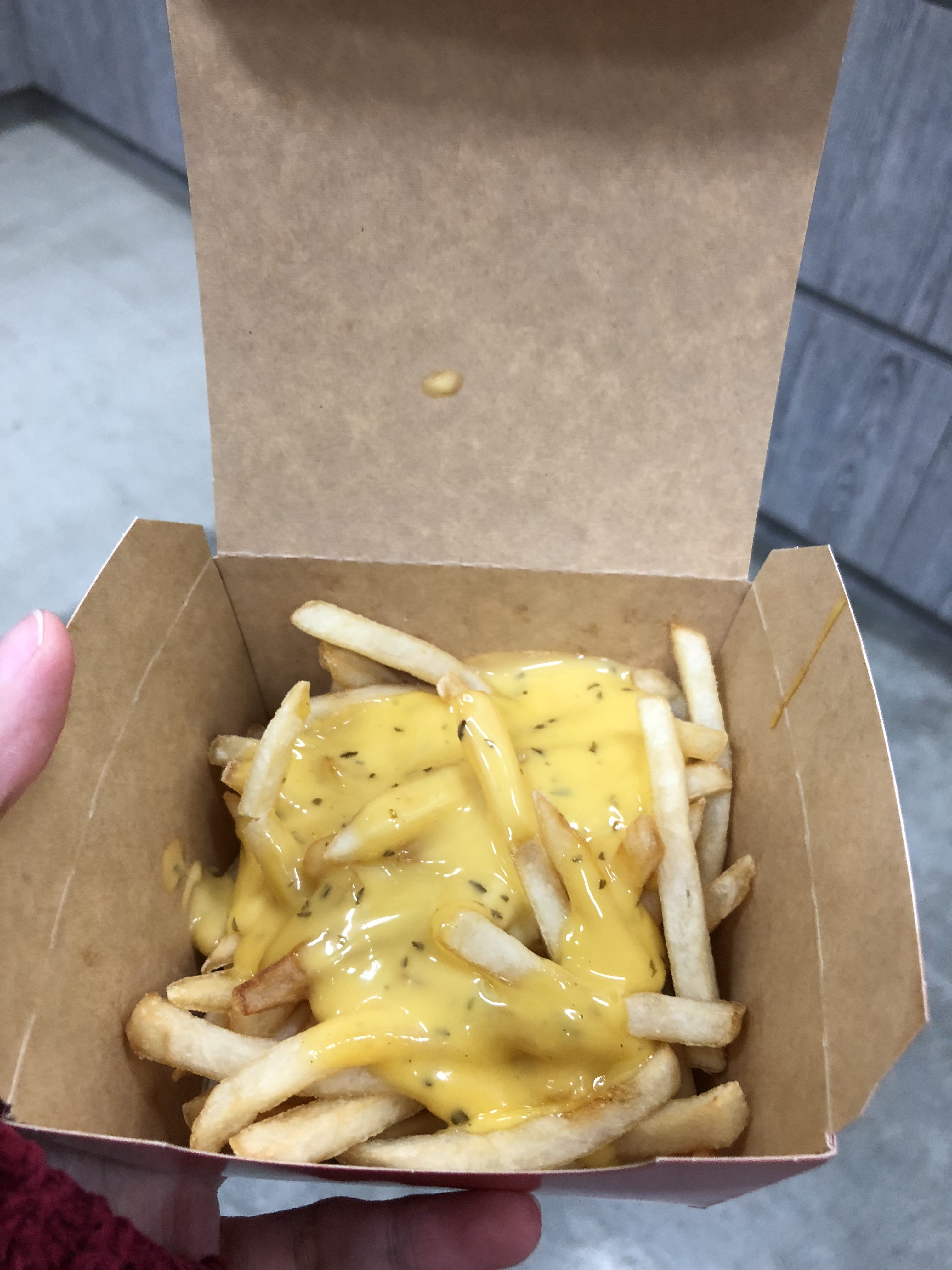 At least we won't be complaining that there's too little sauce, since the fries are much preferable without it.
As it is, there seems to be a consensus that the bright yellow gloop tastes nothing like salted egg yolk: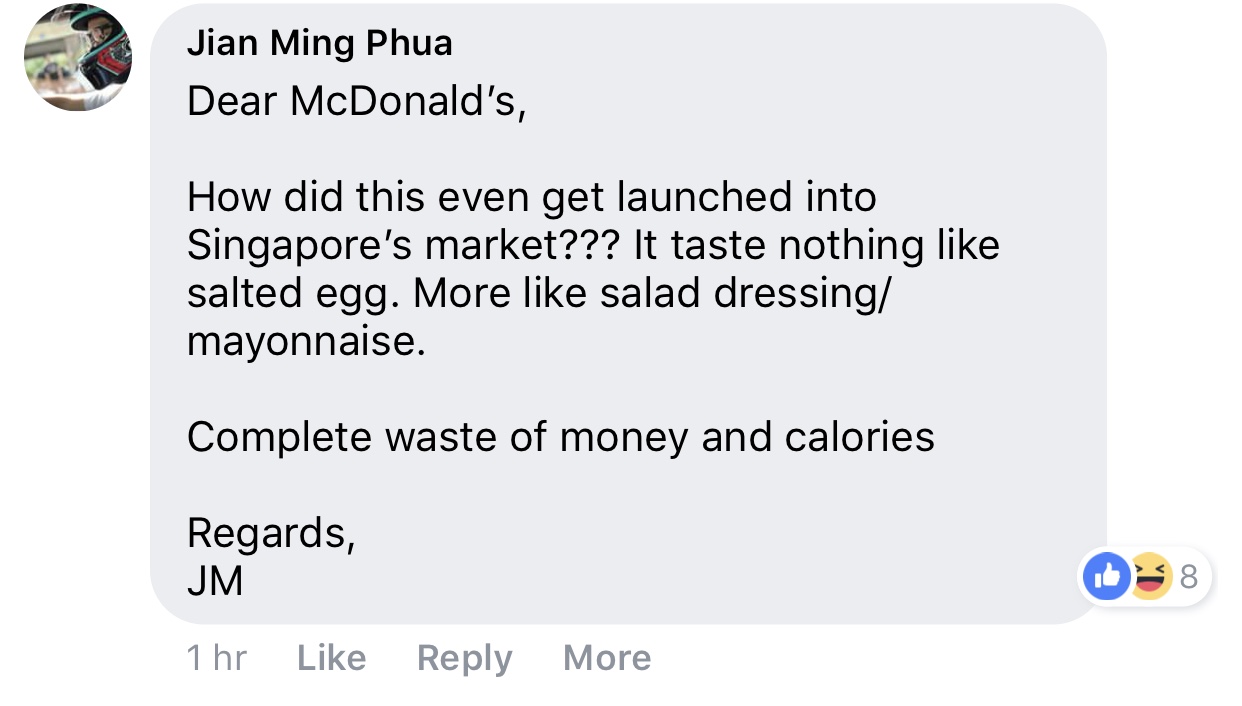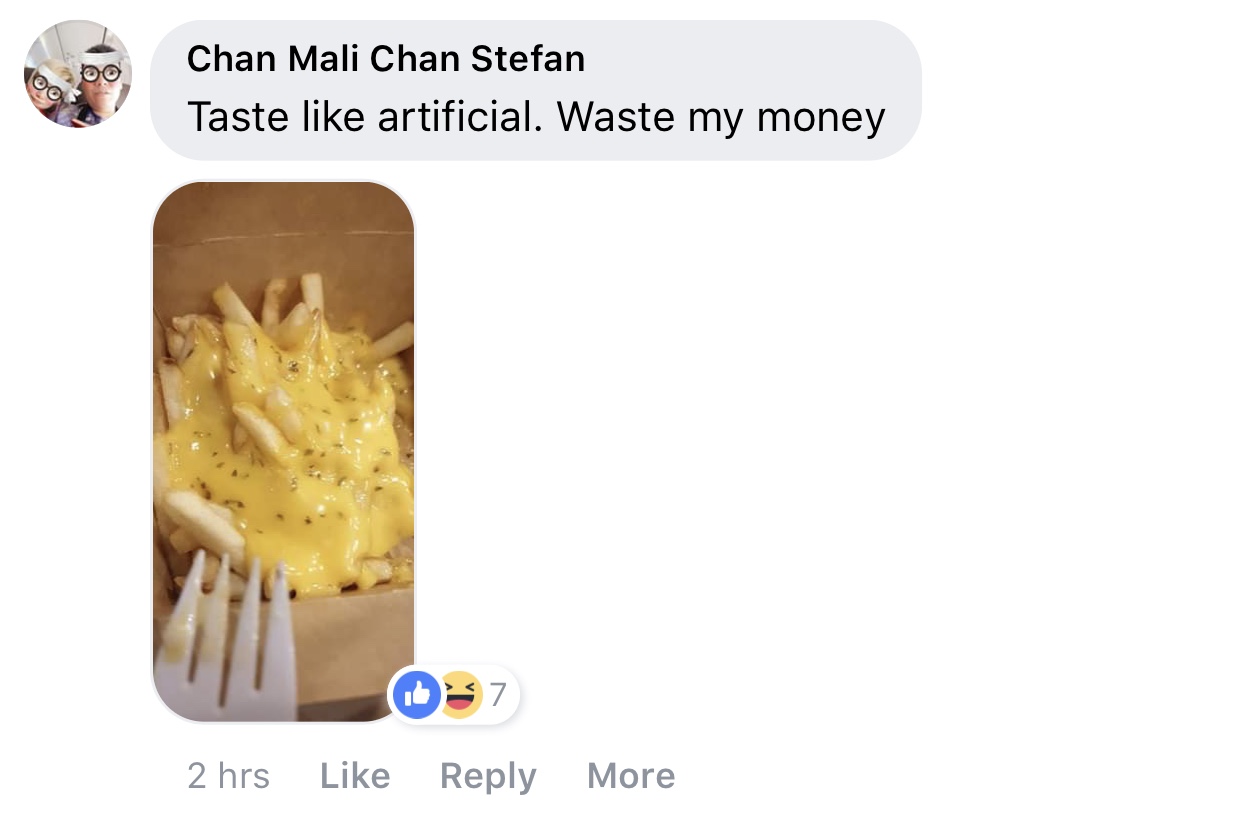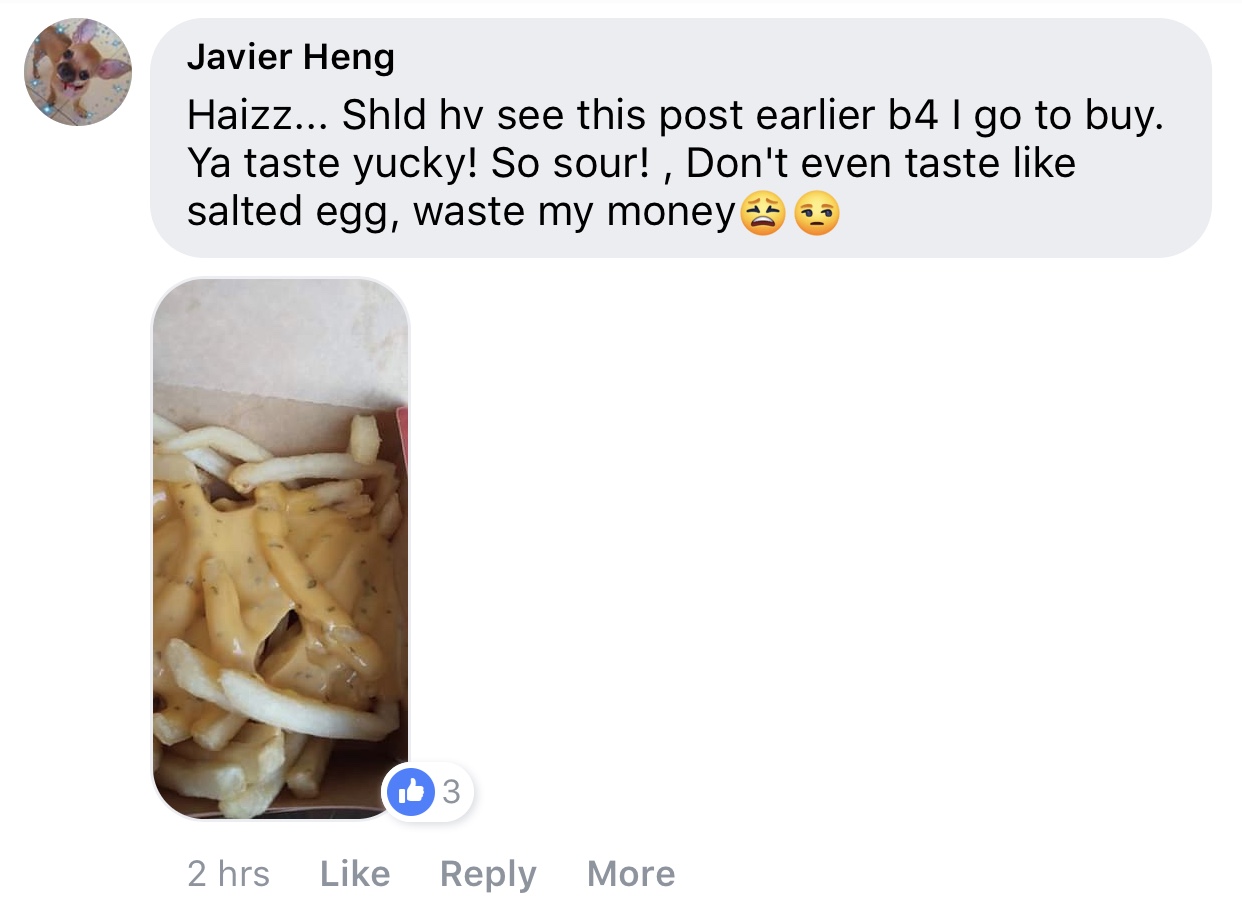 Rating: 1/10. One point for being brave enough to attempt anything salted egg yolk again.
The peach pie, on the other hand, costs S$1.40 each: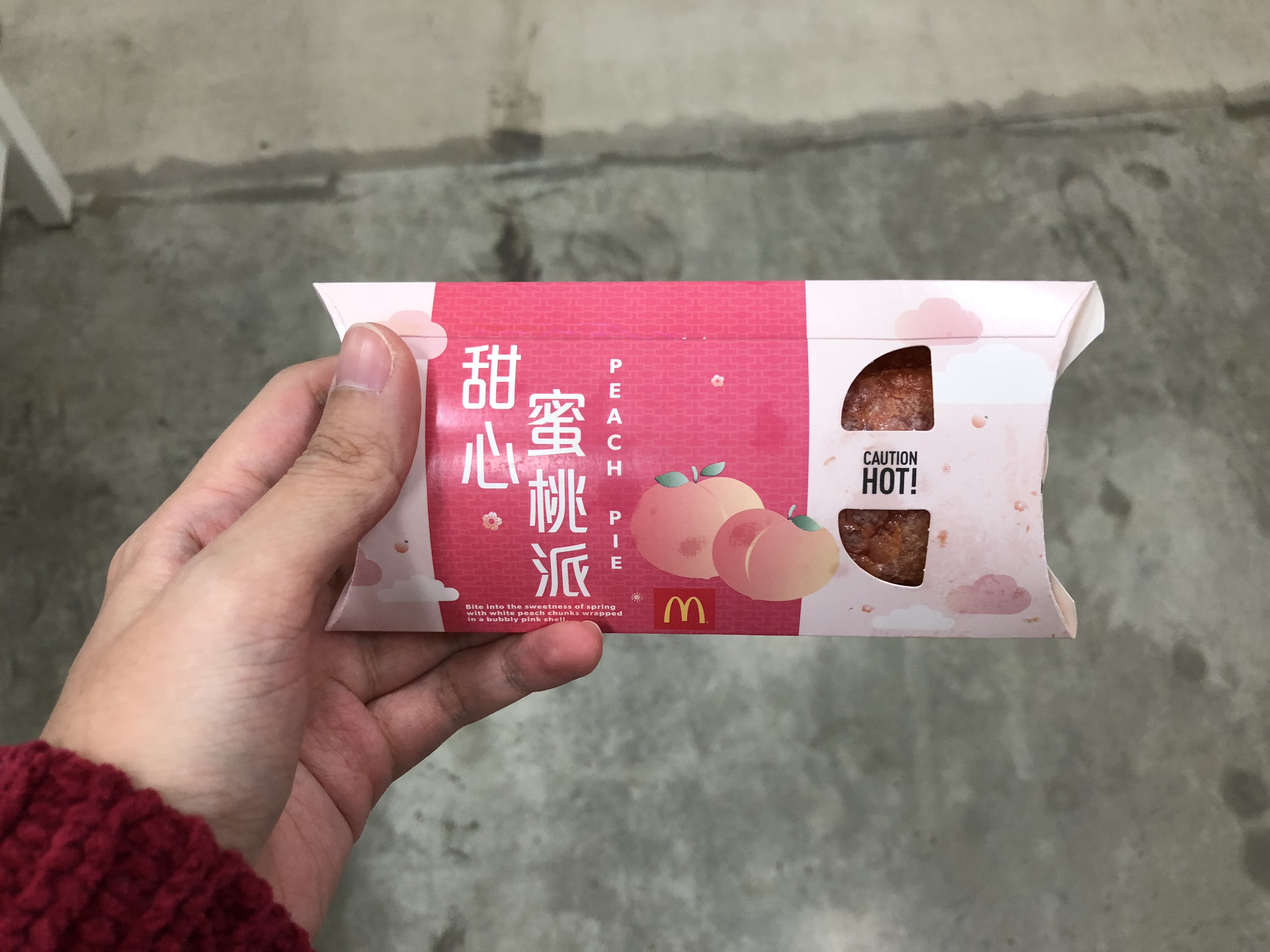 Compared to the fries (a low benchmark, we must admit), this fared much better: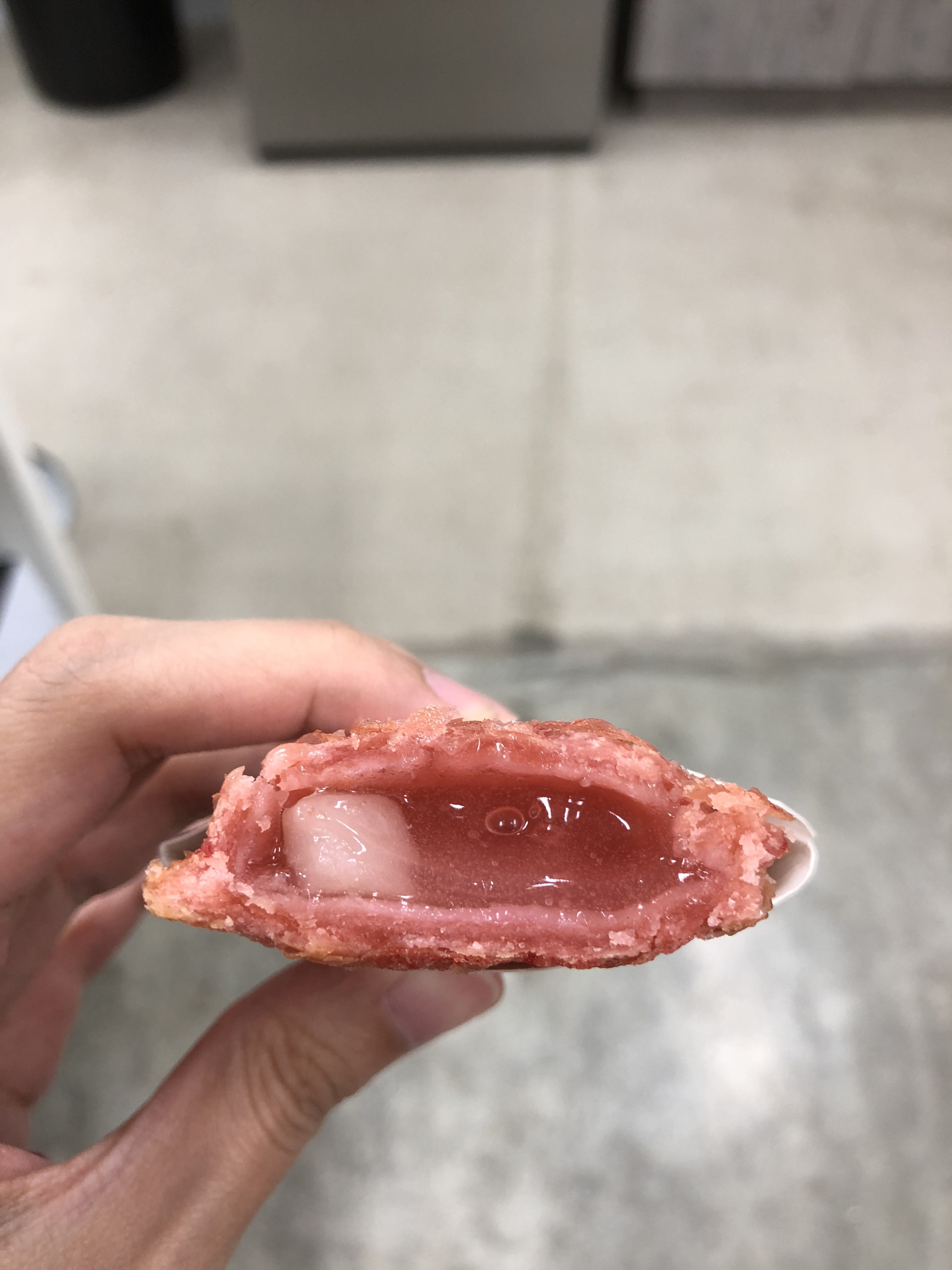 But if you're hoping for something that even borders on authentic, you can forget it.
The dessert tastes more like peach tea or peach gummy, which is not a bad thing in itself. After all, at S$1.40, tasting like peach tea is reasonable.
We suggest sticking to their apple pies.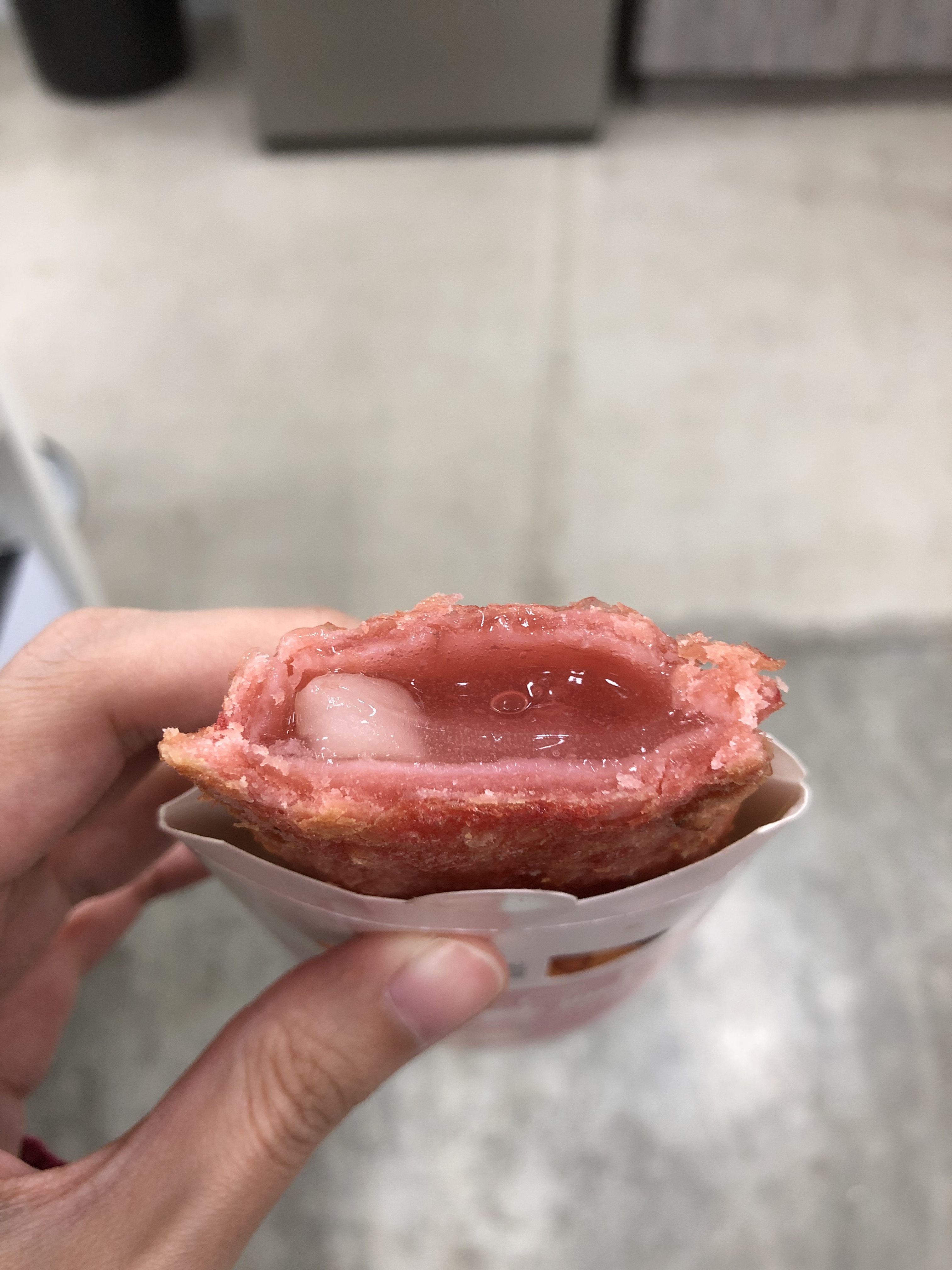 Rating: 5.5/10. Somewhat passable.
Top image by Mandy How
Content that keeps Mothership.sg going
---
??
Someone painted over the Stamford Raffles statue - here's why.
??
Are you even Singaporean if you don't bring charcoal pills when travelling?
If you like what you read, follow us on Facebook, Instagram, Twitter and Telegram to get the latest updates.