When you find the one, you have to Grab that opportunity.
And for one couple in Malaysia, they found love while working as food delivery riders for GrabFood.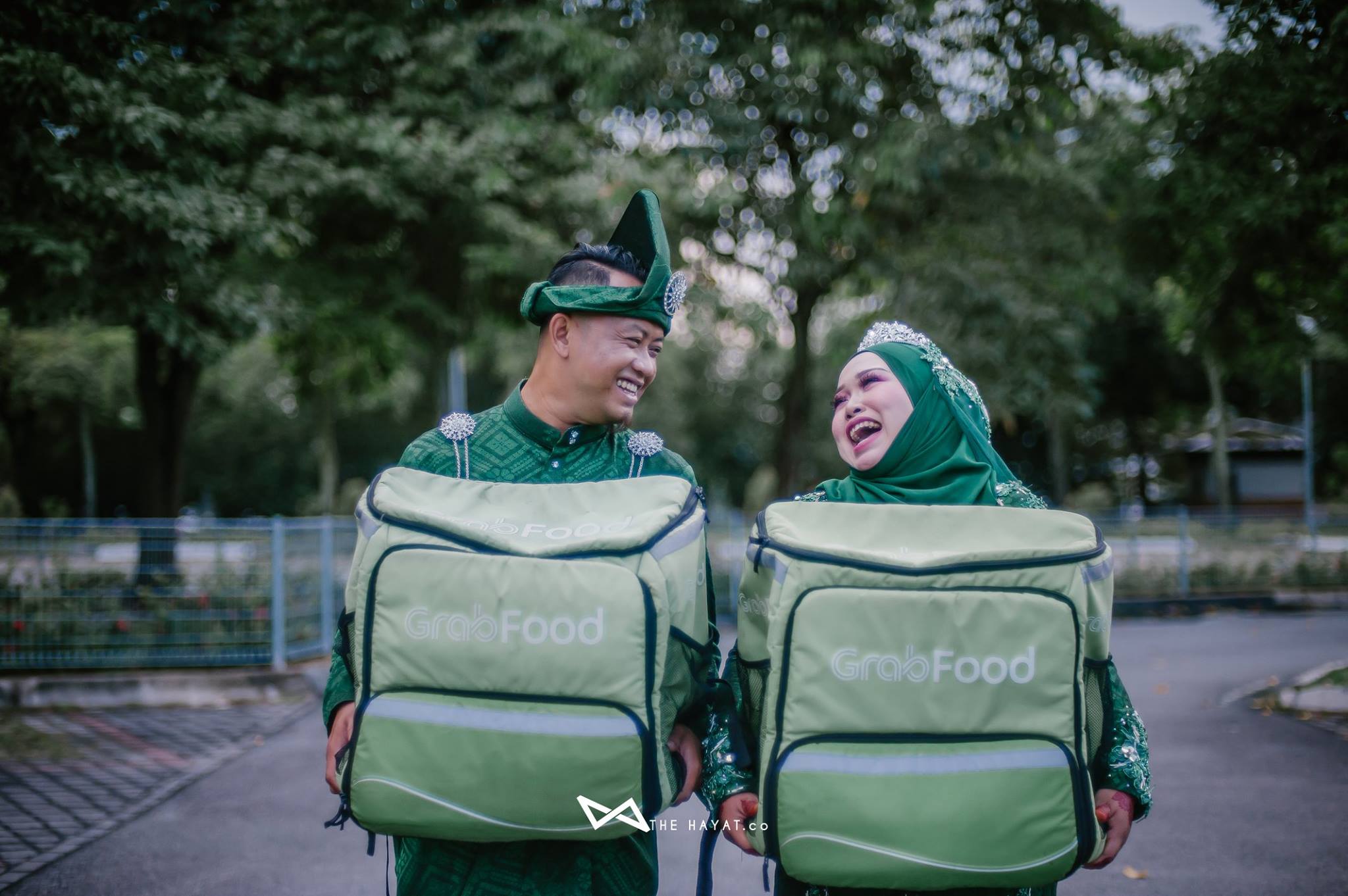 Met as GrabFood delivery riders
The Malaysian couple, Nur Atiqah and Mohd Afandi, both met as part-time GrabFood delivery riders in Kuala Lumpur.
The couple had two wedding receptions in Kuala Lumpur on Dec. 22 and 23, 2018.
Here's a translated excerpt from Atiqah's Facebook page:
"In end-2018, my dreams came true. Through the tiredness, sunshine and rain, I got to meet my soulmate  in the same workplace. Even though GrabFood has its ups and downs, our love remained strong. ??" 
GrabFood-themed photoshoot
As an ode to the food delivery company, the couple had a GrabFood-themed wedding photoshoot on Dec. 23.
These photos were shared to Thehayat.co's Facebook page on Dec. 31, 2018.
Atiqah and Afandi both wore dark green bridal outfits to complement GrabFood's light green delivery bag.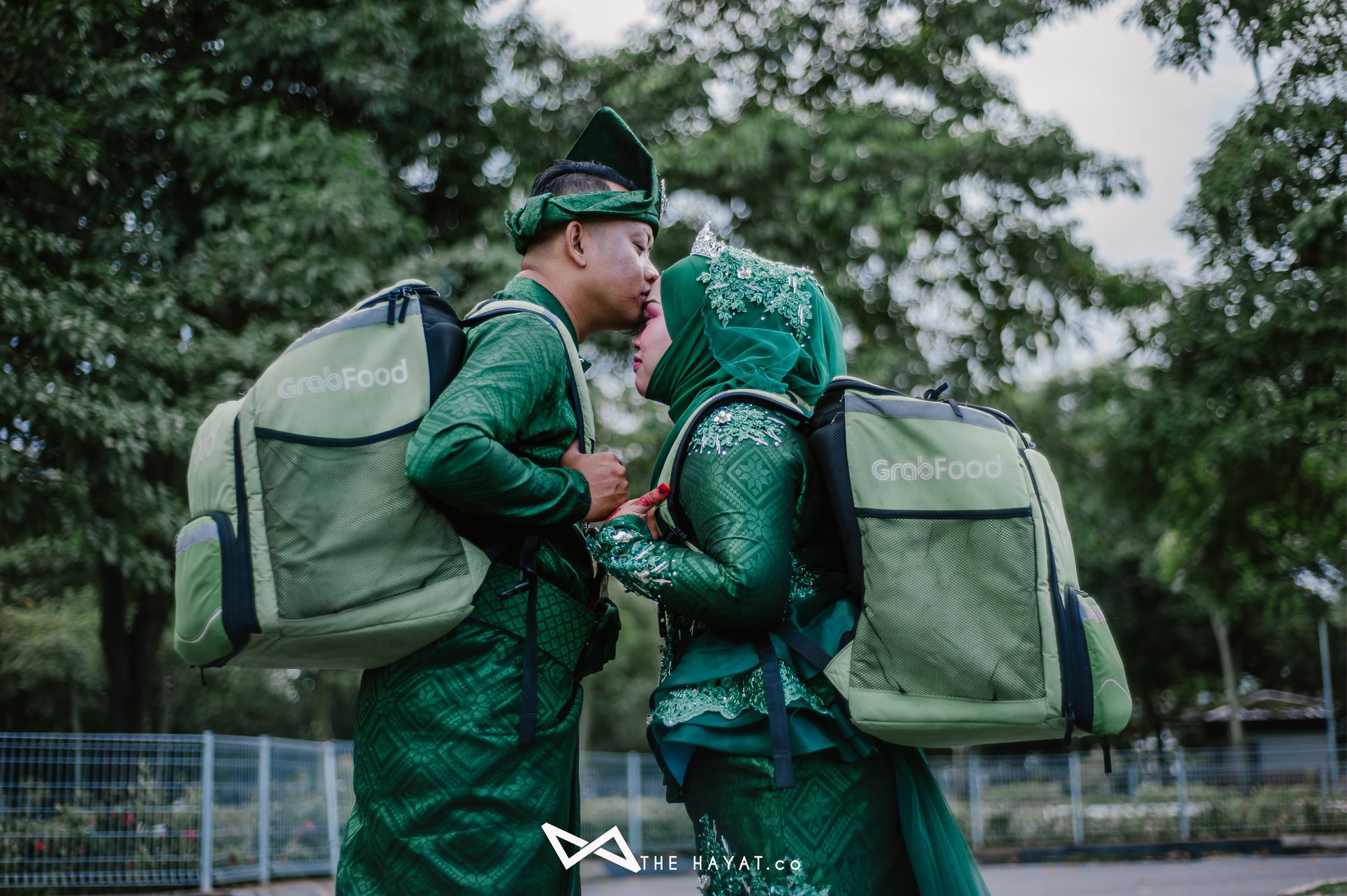 They also had a few photos with some of their uniformed GrabFood colleagues: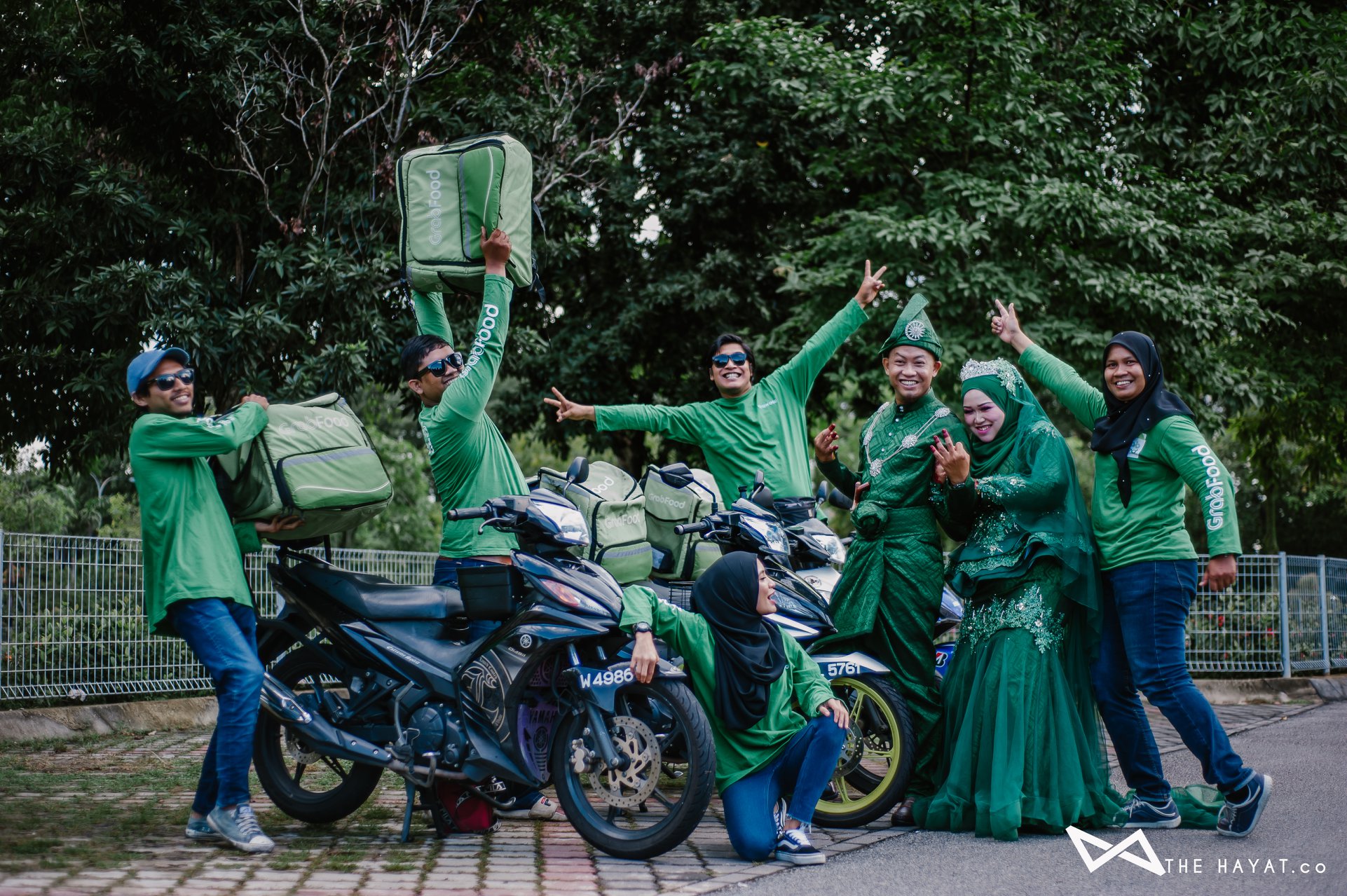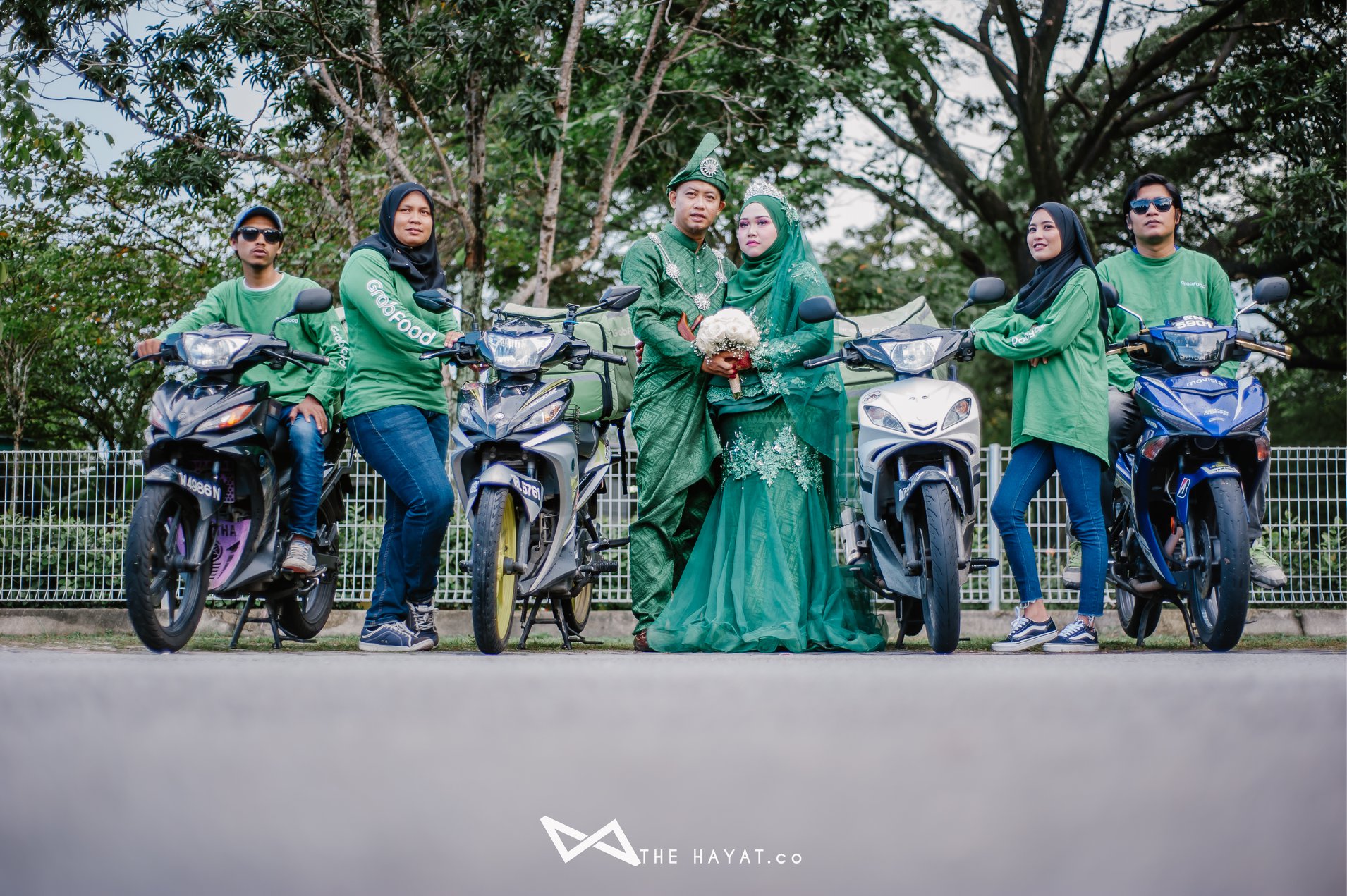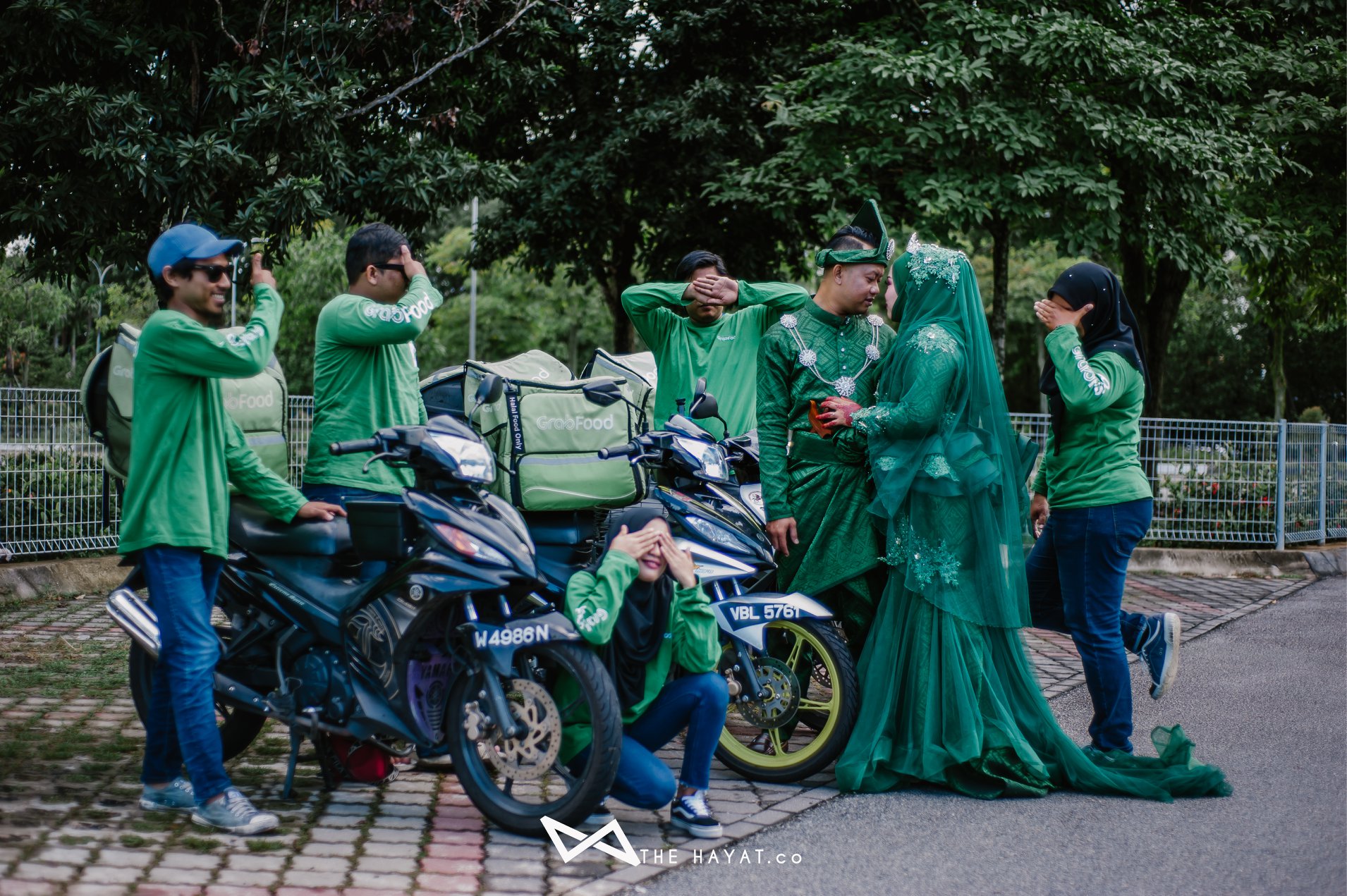 The couple also had fun with their rendition of the Falling Stars Challenge.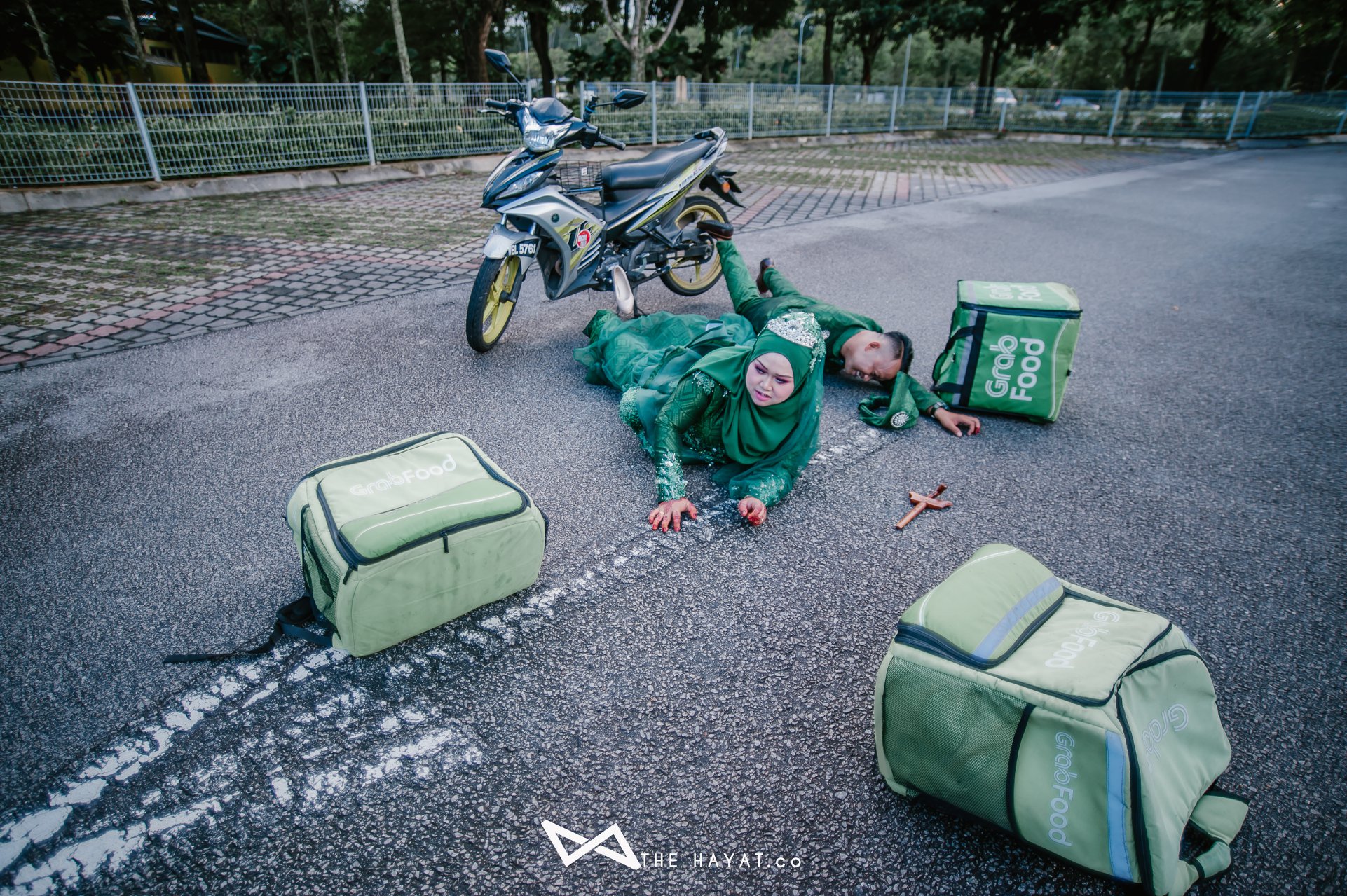 And just in case you were wondering, GrabFood Malaysia has given their blessings to the couple.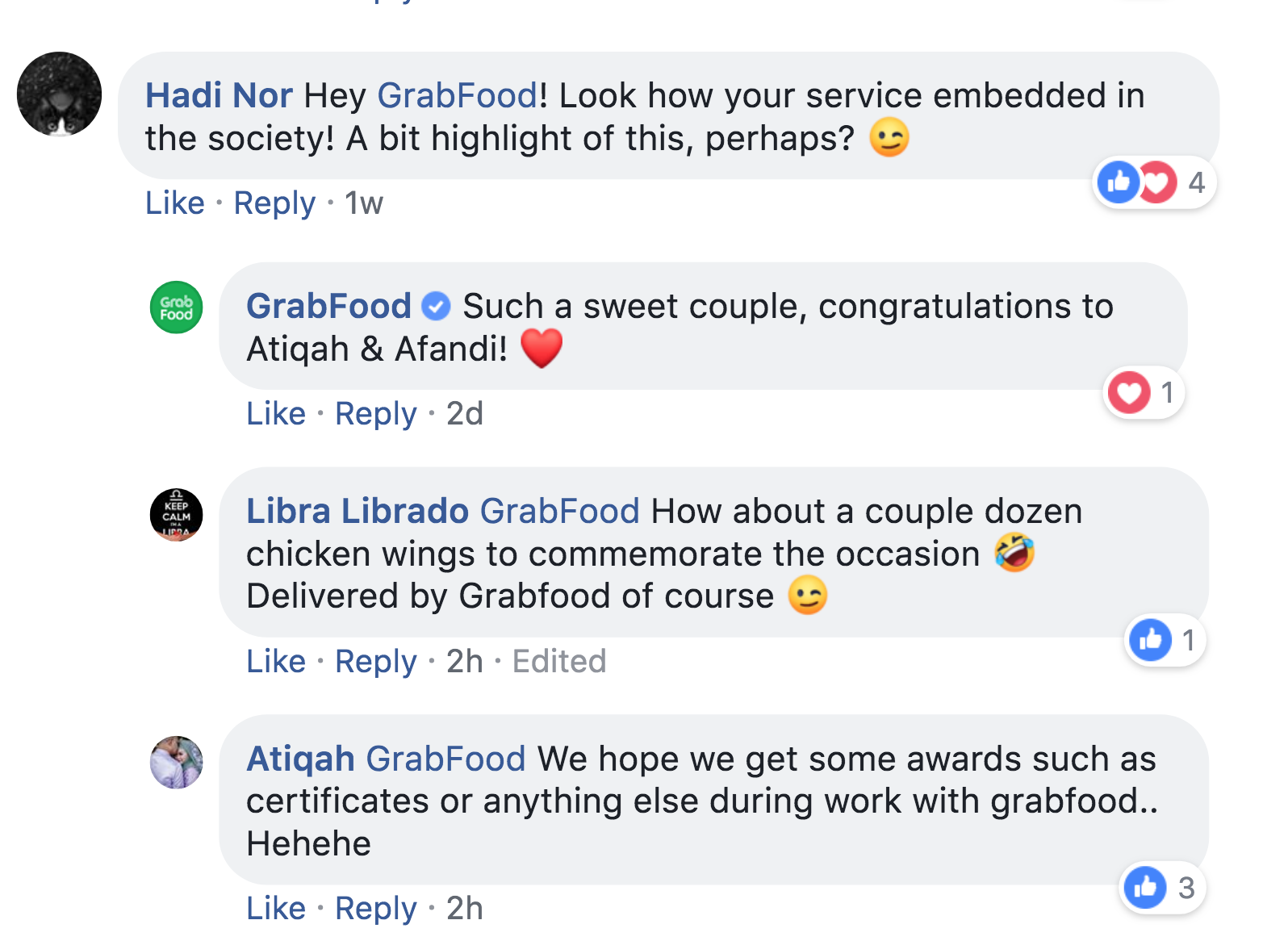 Awwwwww.
All images from Thehayat.co's Facebook page
If you like what you read, follow us on Facebook, Instagram, Twitter and Telegram to get the latest updates.