Miss Universe Vietnam H'Hen Nie is continuing to win recognition and melt hearts globally, even as the competition proper has ended for a while now.
This was after she surprised many when she finished in the top five of the Miss Universe 2018 competition on Dec. 17.
Eyes on her because of controversy
But the full glare of the spotlight was already on the Southeast Asian contestant way before any results were announced.
Miss Vietnam's mature handling of the controversy, where she and Miss Cambodia were seen as being on the receiving end of racist remarks by Miss USA, Sarah Rose Summers, ensured the world kept watching the 26-year-old with a pixie cut to see how far her grace, poise and spunk can carry her.
Humble homecoming video
And it all sure went far enough, as evident by the intense interest in all things H'Hen these days following her top five placing.
A two-week-old video showing the model and beauty queen back in the village in Vietnam where she is from is suddenly making the rounds on Facebook.
With more than seven million views and counting, it is not hard to see why interest is high.
H'Hen is totally in her element going back to her humble beginnings.
Although it is captioned as a homecoming visit, the video was uploaded on Dec. 8 -- before the Miss Universe finals.
Among many scenes of her interacting with the villagers young and old, it showed H'Hen at ease in the environment she grew up in, hugging the people she meets, helping out with menial chores, and having no airs squatting while dining like she always had.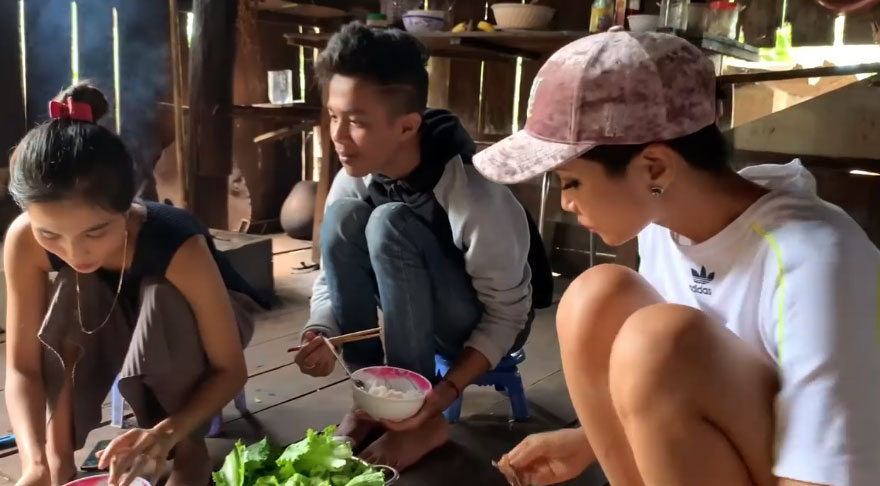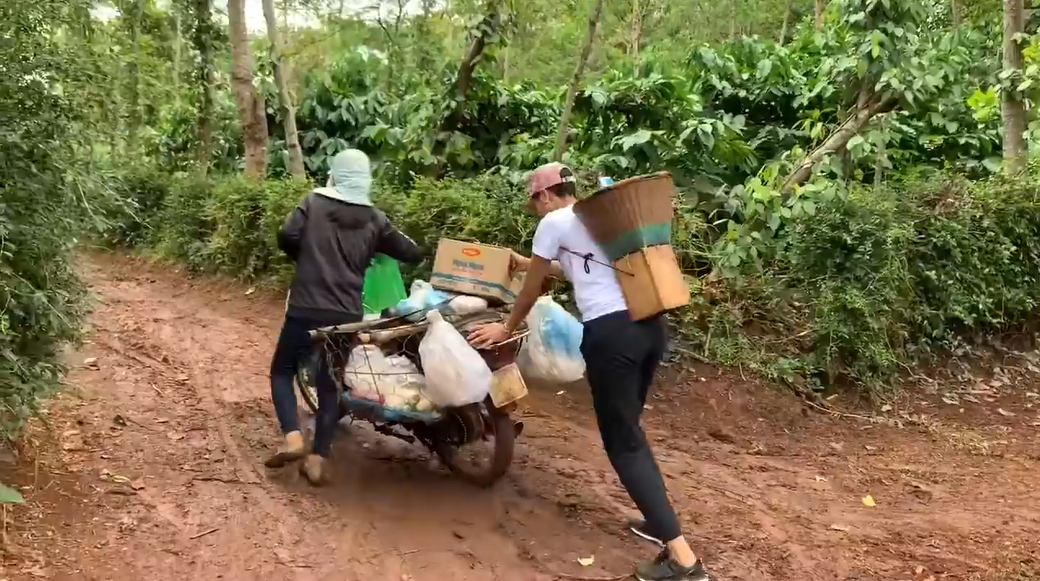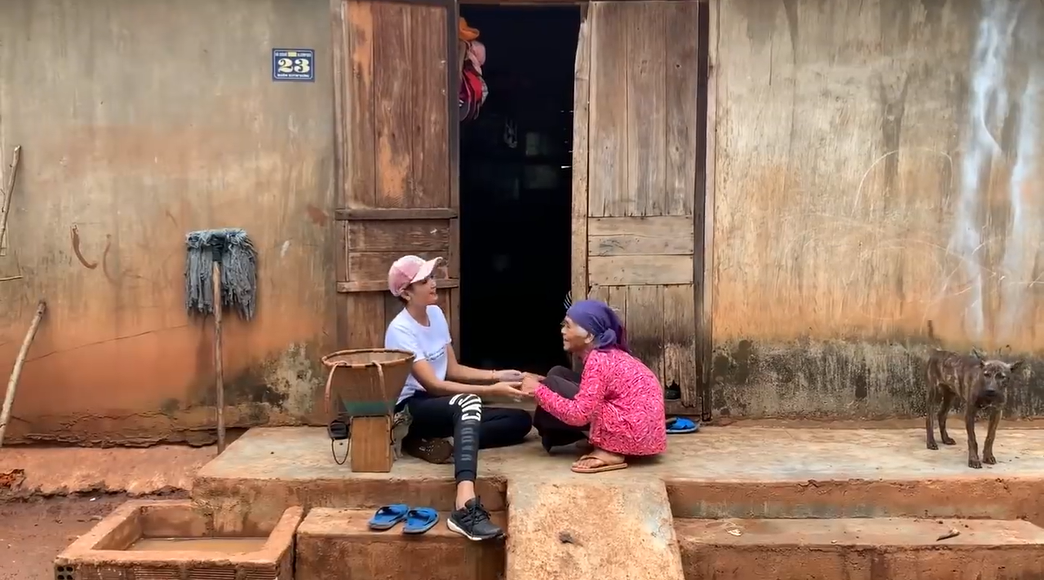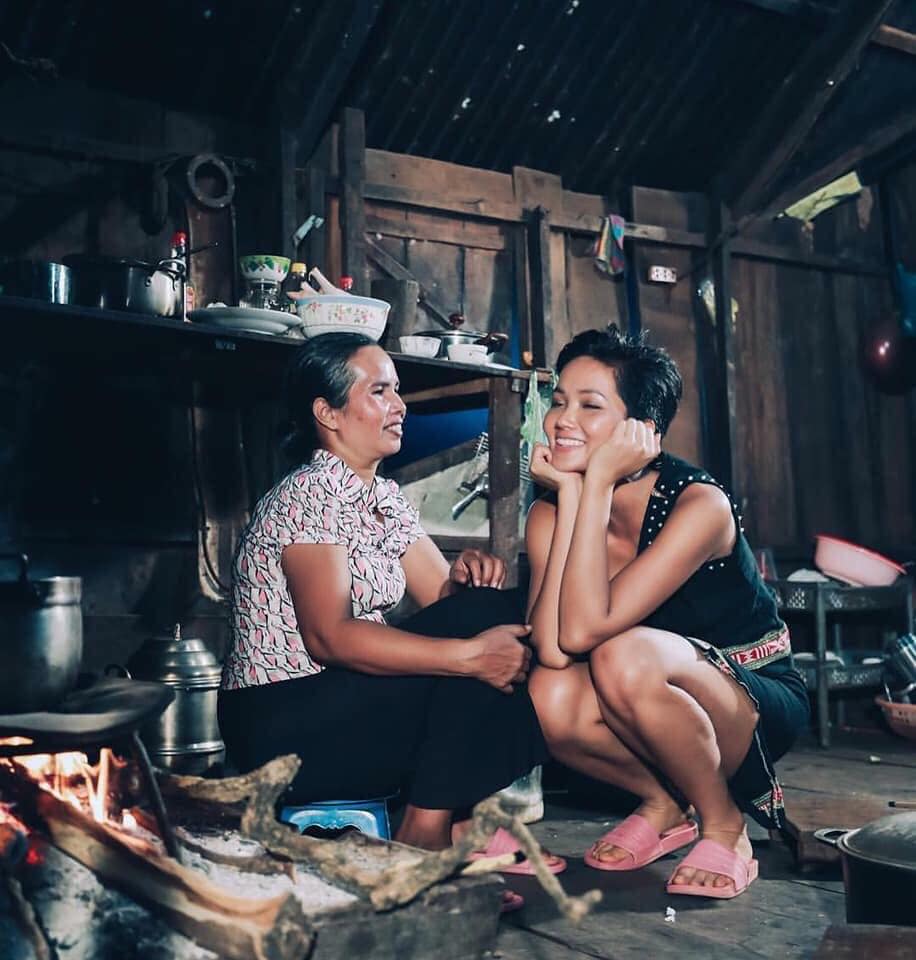 Her spunky attitude and down-to-earth personality are compounded by the fact that she donated the US$10,000 prize money to less privileged children for their education after the pageant.
Hailing from an ethnic minority group in Vietnam that comprises only 5 percent of the population, it was previously revealed she was asked to marry young at the age of 14, but resisted.
She even worked as a nanny and domestic helper at one point to fund her education and proceed with her quest of becoming a pageant queen.
Real homecoming
Her real homecoming following her Miss Universe win saw her arrive to much fanfare at the airport.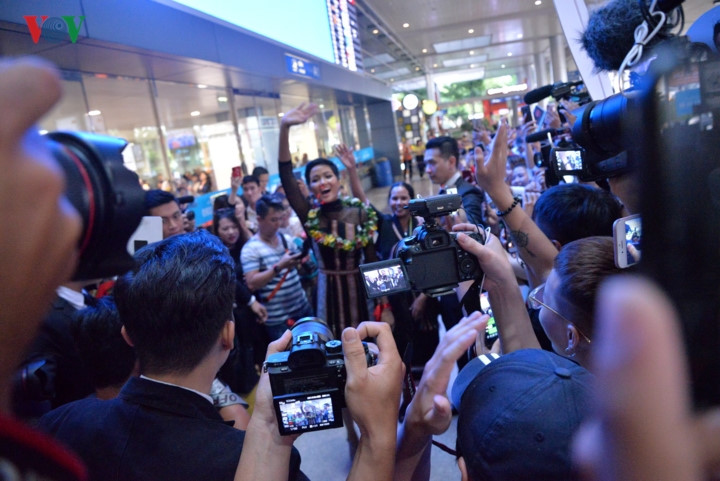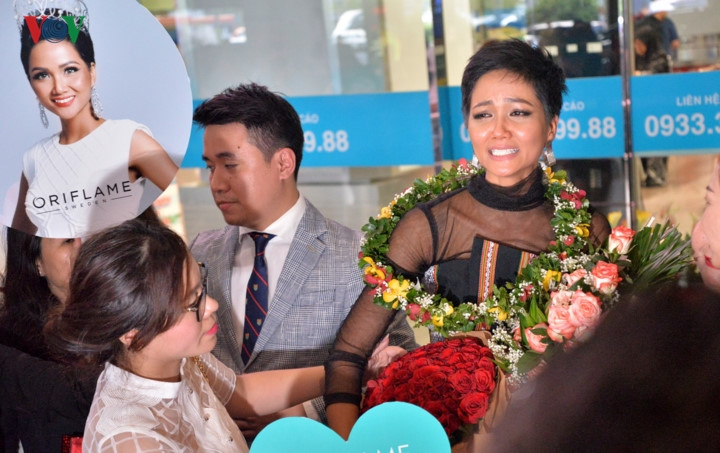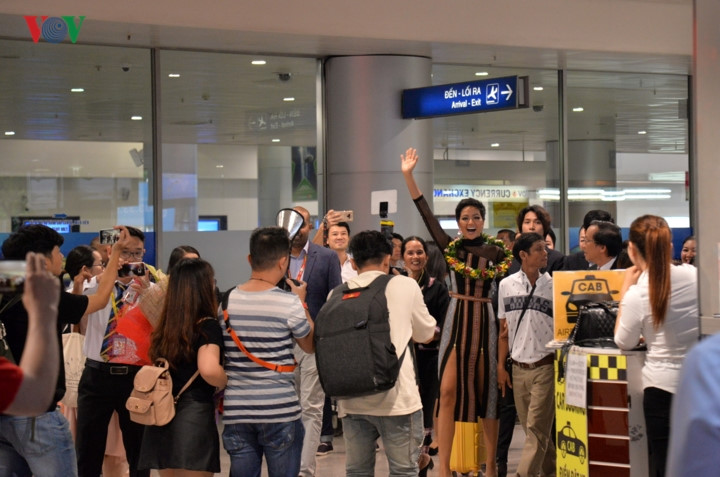 But she has become a sensation not just in her home country.

Content that keeps Mothership.sg going
---
??
We all love WhatsApp chain messages - and there's more to come because grandmas are getting techier.
????
Help a Karang Guni man clear his stock of retro items by visiting his online store.
?️???
Eat, pray, love, and more with this new app.
? ?
Kids teach us the darndest things - which actually make sense.
If you like what you read, follow us on Facebook, Instagram, Twitter and Telegram to get the latest updates.