Indonesian social media is broken.
This was after news made the rounds that a 26-year-old man from Magelang, Indonesia married a 21-year-old woman from Manchester, England.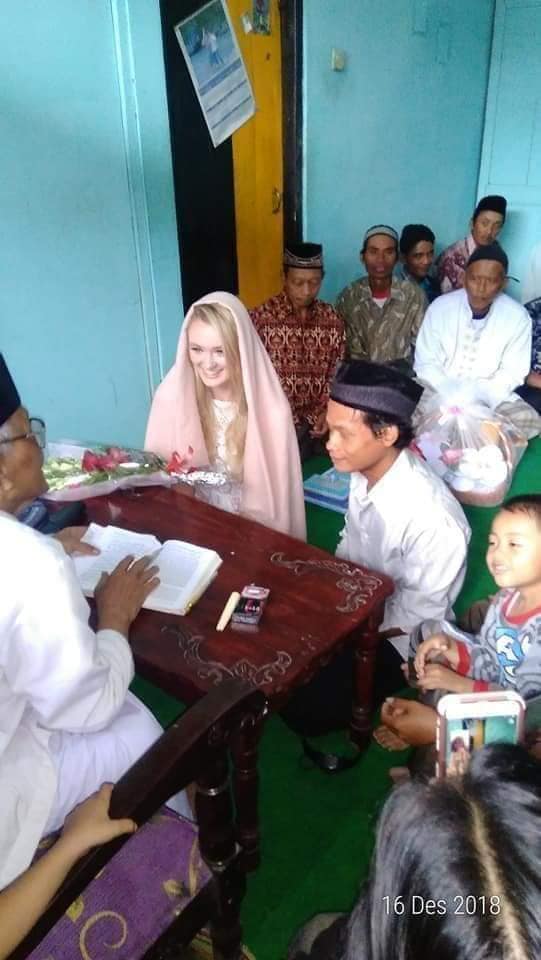 The couple has been an item for some time and decided to tie the knot in a simple Muslim wedding ceremony on Sunday, Dec. 16.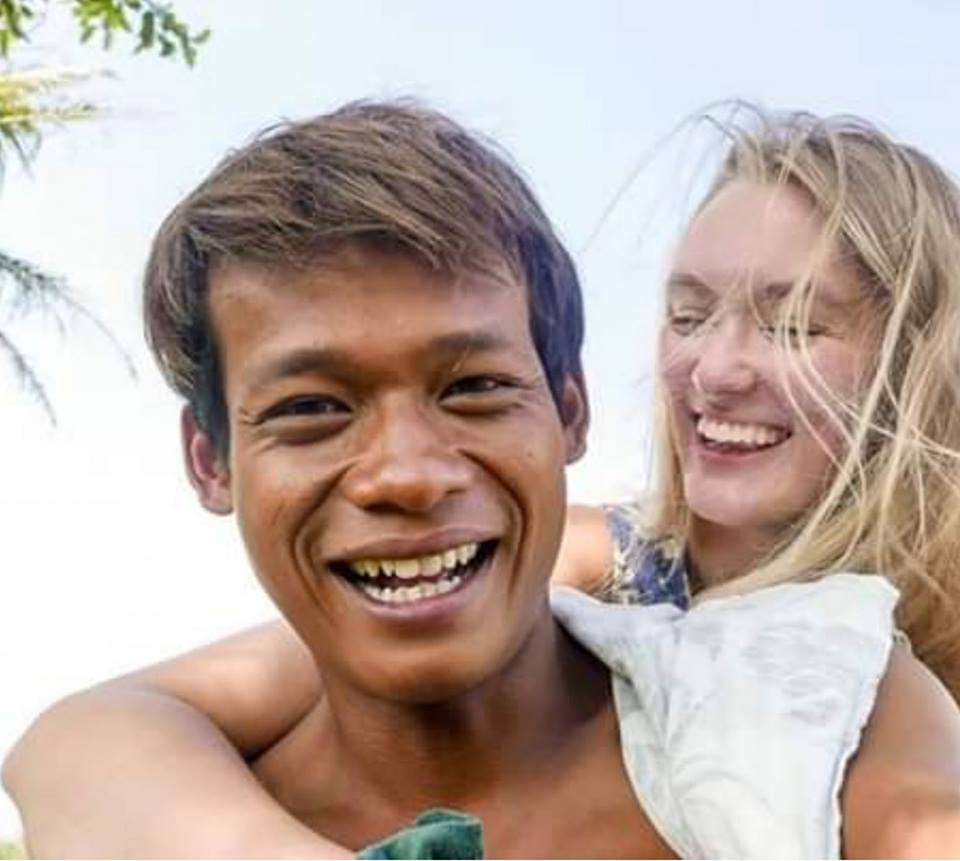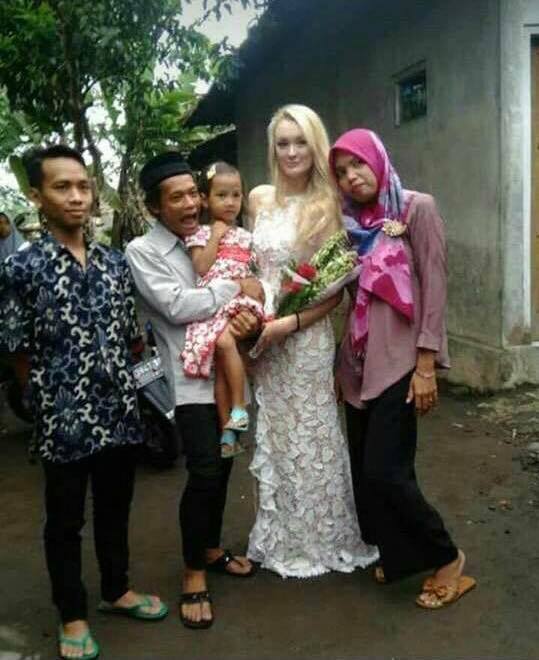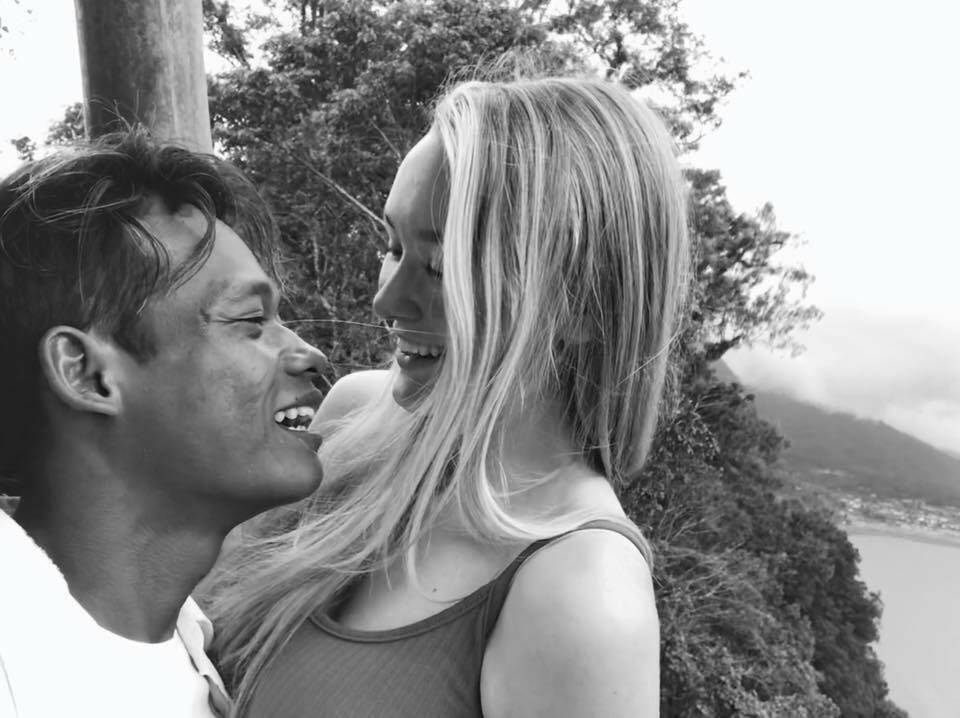 Indonesian media have identified the couple's separate Instagram accounts as Karna Radheya and Polly Alexandria Robinson, respectively.
Photos and a video of their ceremony exploded all over social media in Indonesia.
The video alone has close to 850,000 views.
Simple wedding
The video of the wedding showed that the couple kept it as a simple affair.
Polly can be seen smiling while clad in a modest white dress and a pink shawl covering her head.
Her husband, Karna was seated next to her as proceedings were carried out and the wedding was officiated in front of a small group of guests.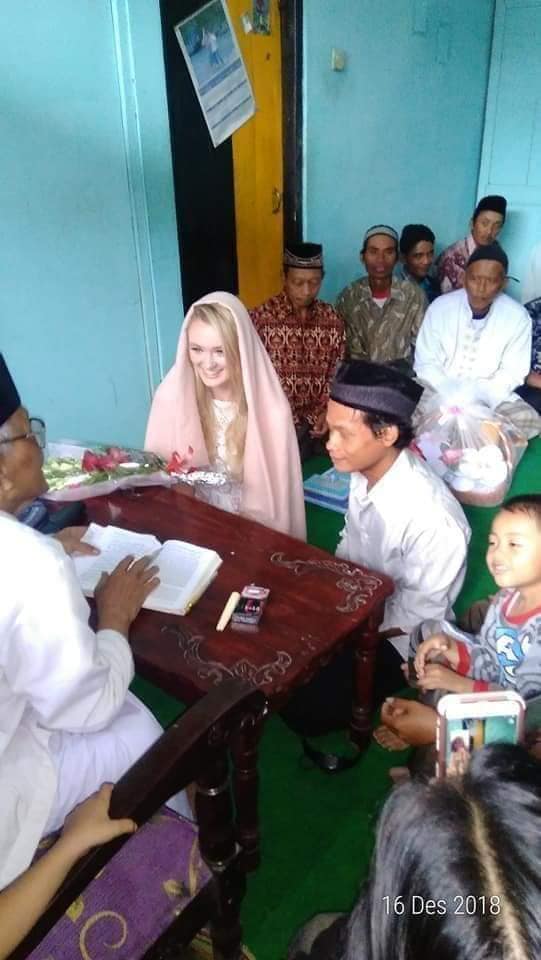 Details of their love story have been pieced together by Indonesian media.
How they met
The couple reportedly met each other in Bali in August 2017.
At that time, Karna was working in Bali when he met Polly.
They soon hit it off.
This then led to many other meetings and they fell in love as they got to know each other better.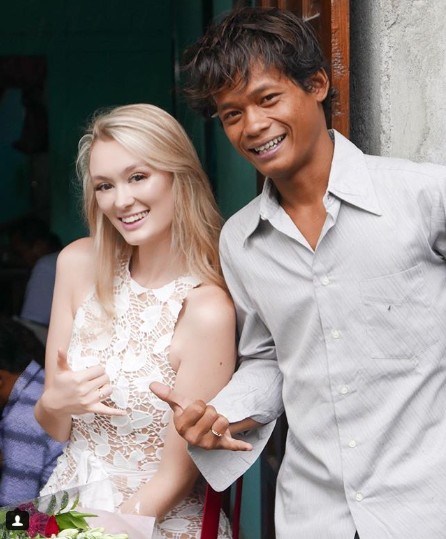 Long-distance relationship
Initially, the couple were in a long-distance relationship for about one-and-a-half years.
They then decided to take it further, which culminated in their marriage.
Karna was quoted as saying that he initially couldn't believe this beautiful English girl would fall in love with him.
Karna said: "This is fate. I never asked for a foreign wife, but God has decided that Polly should be my wife and I am truly thankful for this."
Other people have also brushed off their relationship.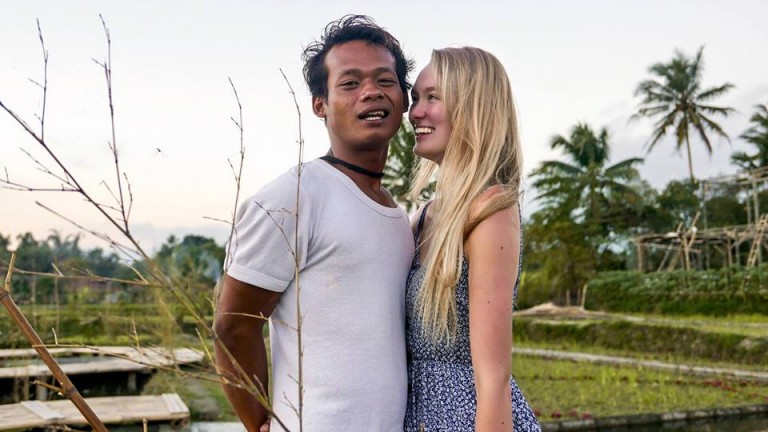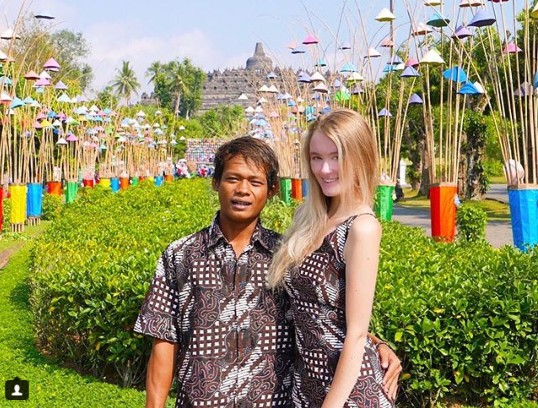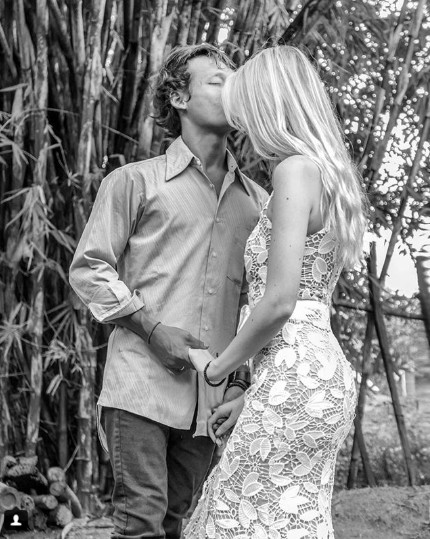 Take it to next level
But over time, the couple said their bond grew stronger and they were ready to take it to the next level.
Polly also decided to convert to Islam six months before their wedding, as she really wanted to marry Karna.
The husband is now in the process of applying for citizenship for his wife.
The couple had their wedding in Magelang and it was attended by Karna's family, but Polly's family were not in attendance.
It was reported that even though they were absent, Polly's family had given her their blessings.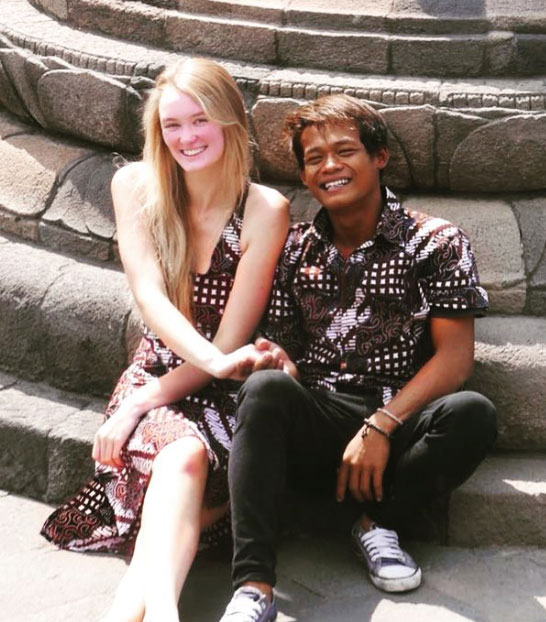 After tying the knot, Karna and Polly headed back to Bali, where they are living now.
Karna is a certified surf instructor and owns a restaurant in Bali known as Luku Kitchen.
All photos via Karna & Polly Instagram & via

Content that keeps Mothership.sg going
---
??
We all love WhatsApp chain messages - and there's more to come because grandmas are getting techier.
????
Help a Karang Guni man clear his stock of retro items by visiting his online store.
?️???
Eat, pray, love, and more with this new app.
? ?
Kids teach us the darndest things - which actually make sense.
If you like what you read, follow us on Facebook, Instagram, Twitter and Telegram to get the latest updates.