On Nov. 5, hawker food guru and advocate KF Seetoh put up a Facebook post decrying a man for tying a dog to a halal tray return rack.
Seetoh describes the man as a "big talking selfish retiree".
When confronted by Seetoh, the man stated:
"I have been tying my dog to the halal rack for a long time already, there is no problem."
Seetoh's reply to the man was that while he could state whatever he wanted, what he did was wrong, period.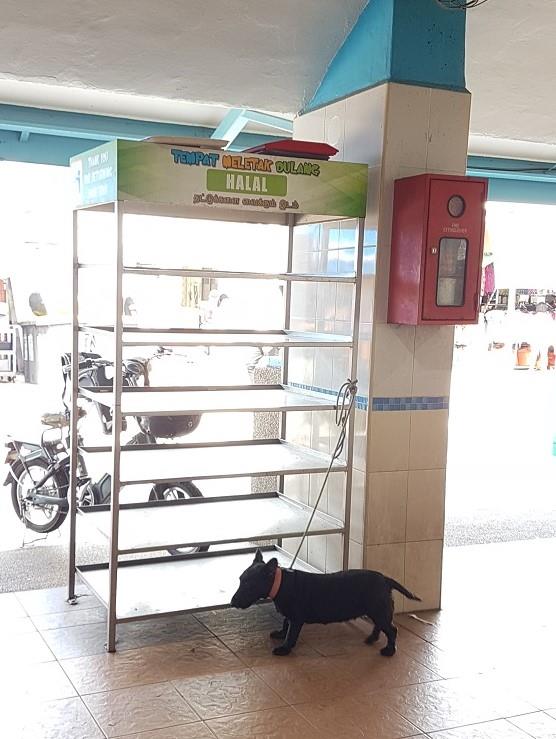 Reactions
The post resulted in many fellow Facebook users reacting with outrage towards the owner for his insensitivity and poor treatment of the dog.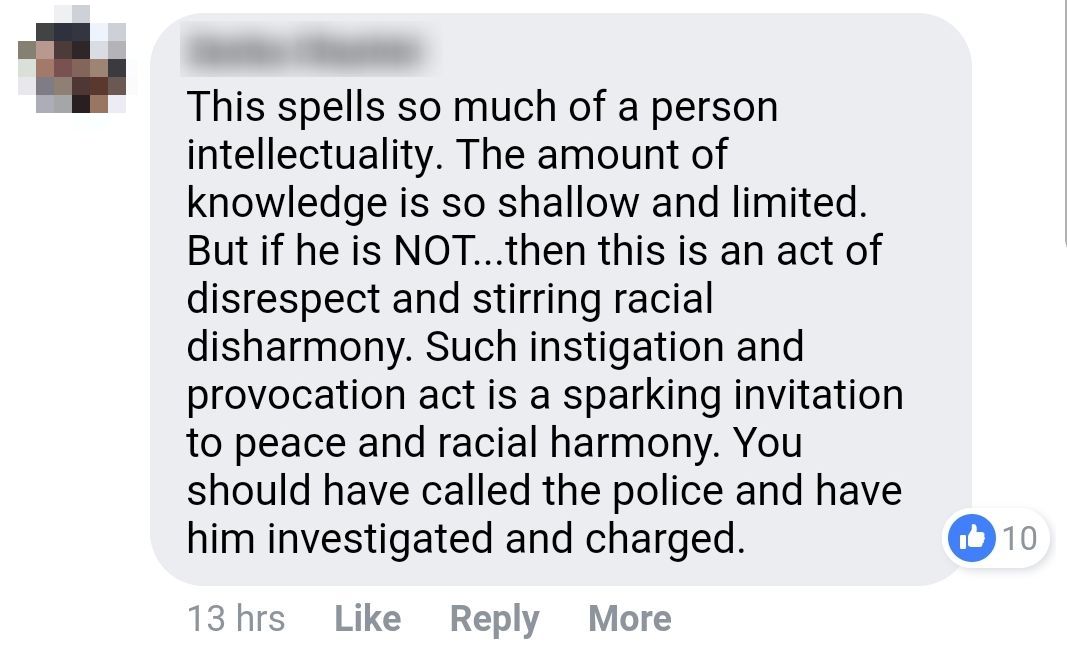 Bringing down the reputation of the dog-owning community
Some commenters also criticised the retiree's actions for the bad reputation it brought to the dog-owning community.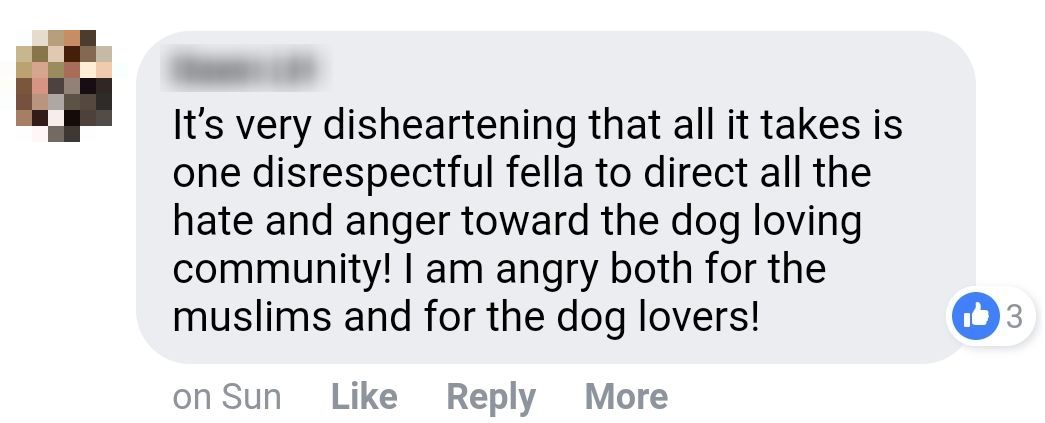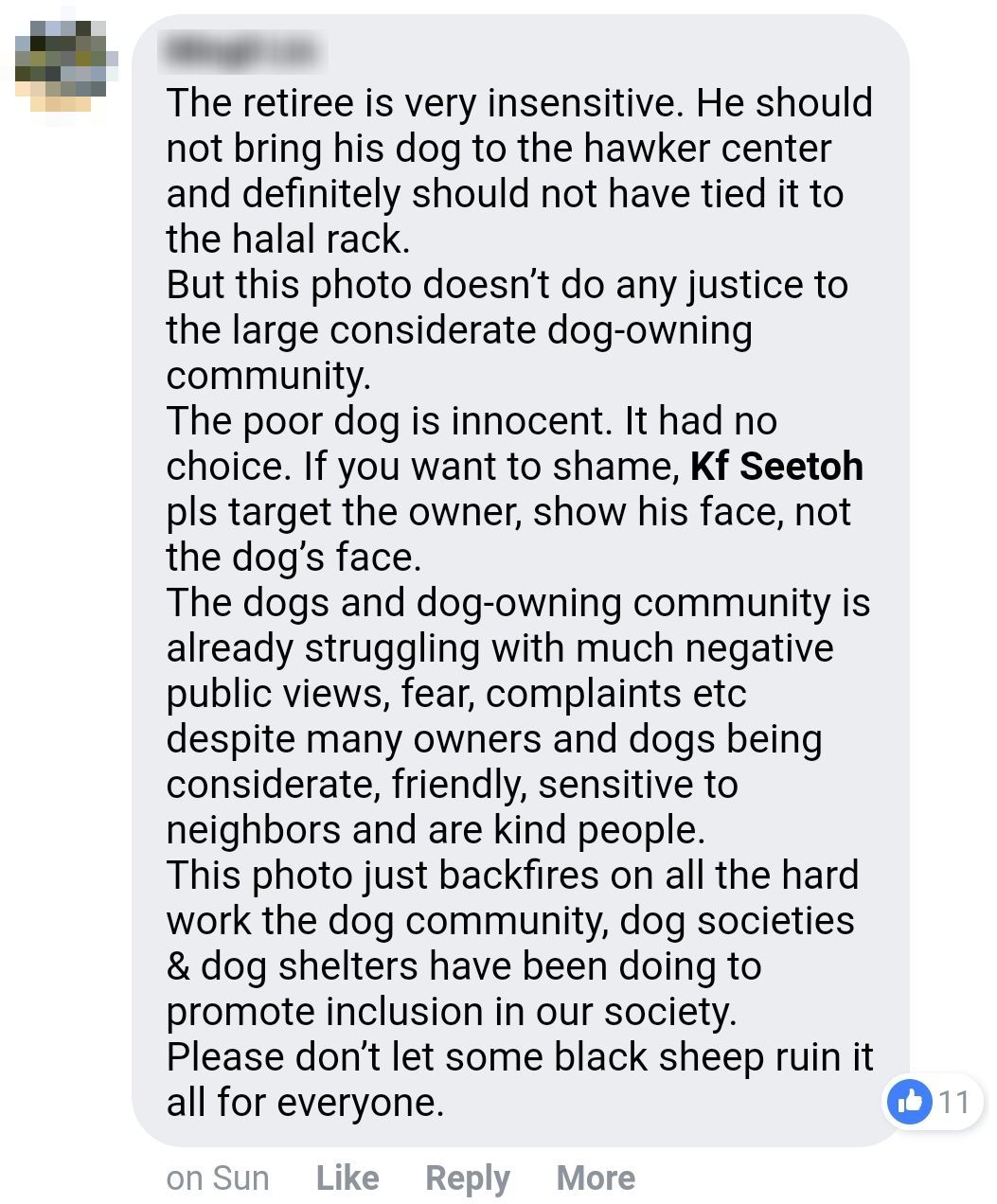 One commenter also pointed out that if the owner's intention was to be obstructive, it was not a very effective one.

You can read KF Seetoh's post in full here:
What does MUIS say?
According to Muis, the Islamic Religious Council of Singapore, if a Muslim comes into contact with a dog's saliva, it is necessary to do a cleansing ritual in most cases.
This involves washing the area that came into contact with saliva once with water mixed with soil, then with clean water six times afterwards.
As to whether dogs are considered impure, Muslim scholars and jurists hold different opinions with regard to the ruling.
Some consider dogs' saliva and excrement impure, while others only consider dogs' saliva as impure.
However, it is stated on Muis that "touching and holding dogs... is not against Islamic law and is not a sin".
Top images from KF Seetoh Facebook
Content that keeps Mothership.sg going
---
??
Ever wondered what train drivers think of you? Wonder no more.
??
Here's an easy way to have a cultured and sophisticated weekend.
?
Damn cheap movie tickets - great for budget outings and dates.
?⏳
If you shop on Carousell, save time; save money with this new service.
If you like what you read, follow us on Facebook, Instagram, Twitter and Telegram to get the latest updates.