I have a problem.
I'm so addicted to buying preloved items on Carousell that everyday, I would search for preloved items to trawl for the best buys I could get.
Case in point, this iPhone SE going for S$150: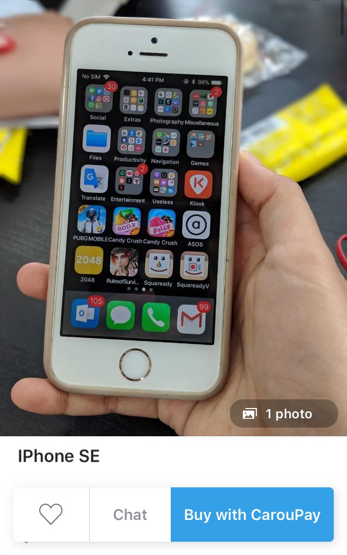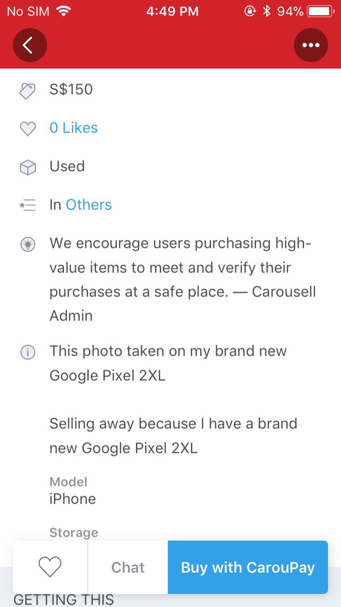 Where else can I find a phased out iPhone for that price? Win.
But my online shopping addiction isn't the problem, this is: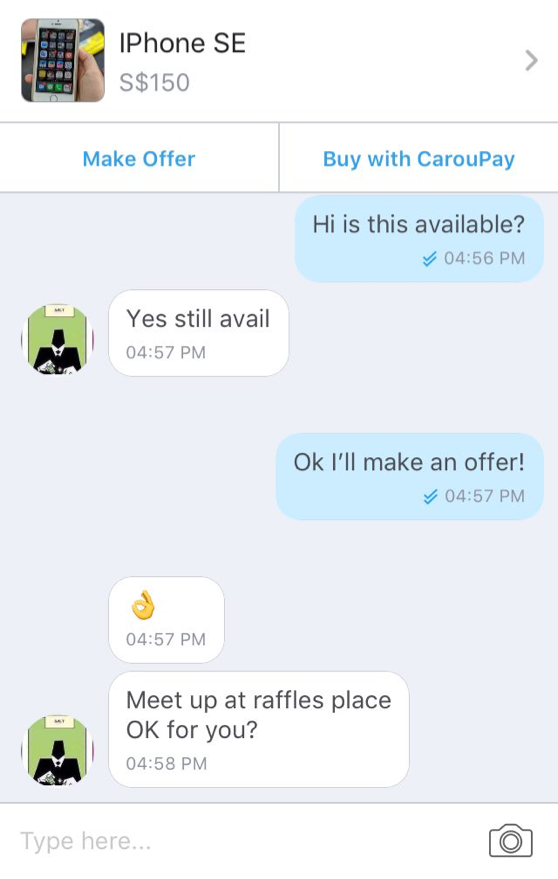 MEET-UPS.
What's wrong with meet-ups?
There's nothing wrong with meet-ups, don't get me wrong.
There are a lot of benefits of meeting up with sellers like:
● I get to see the item in real life
● No delivery fees
● I get the item instantly
But I live in Jurong, which is arguably far away from everywhere else in Singapore.
And now that I'm a working adult with tons of responsibilities (for real), time is super precious.
Also, adult fare is expensive.
Meet-ups can be inconvenient
A meet-up is not easy to organise.
There are many things you have to consider, like the following:
How to find free time?
As a working adult, I basically have no life since I spend most of my day at work. Sad.
This is how much time I spend on an average weekday:
Work: 8 hours
Sleep: 7 hours
Transportation: 1.5 hours
Meal times: 2.5 hours
Total time used in a day: 19 hours
This means I have roughly just 5 hours of free time a day.
Sian, meeting up will just leave me with less time for myself.
Hidden costs when it comes to meet-ups
If I were to opt for a meet-up, there will be some hidden costs like:
● Transportation fee
● My time, because some people say time = money (even though I'm not a CEO)
Raffles Place may be in the central region of Singapore, but the nearest MRT station to my office is Bendemeer.
And most meet-ups happen after work, so that means I still have to take the train back home to Boon Lay.
Here's how much I will spend just to collect the phone:
Train fare from Bendemeer to Raffles Place: S$1.16
Train fare from Raffles Place to Boon Lay: S$1.72
Total transportation fee: S$2.88
Meanwhile, registered mail for an iPhone SE would cost about S$3.14 -- a little more pricey, but at least I could receive it in the comfort of my home or office.
Time taken to nego
Let's face it -- the most tedious part about organising a meet-up is trying to negotiate the price, location and time for a meet-up.
It just takes too much time.
If you're familiar with using Carousell, you'd know that it'll take about 3 days to confirm a deal.
But just an hour of negotiating for a place to meet-up is draining enough for me: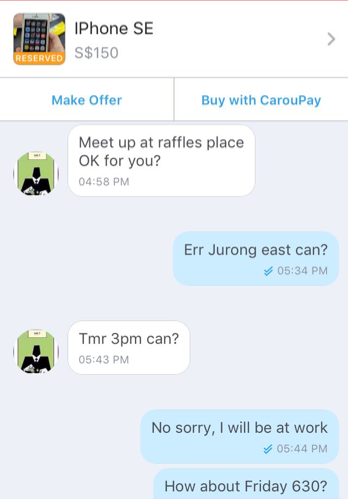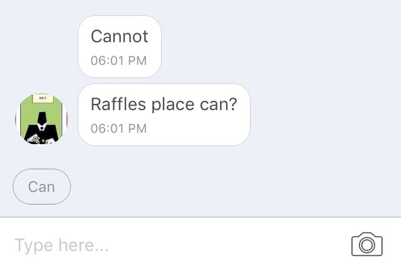 I literally can't deal.
*ba dum tss*
No shows
But really, the worst part is when you already made your way to the meet-up location just for the seller to not show up.
Waste time, waste money and still no phone.
Sigh.
But now got new in-app payment
And then the seller asked me if I wanted to "Caroupay", which is a new payment feature on the app:

Apparently, with CarouPay, I can choose to pay via credit/debit cards or use their DBS PayLah! Account, which is convenient since I don't have to ask for the seller's bank account details or opt for a meet-up.
And if things go wrong, like say, the iPhone SE turns out to be an iPhone 3GS, at least I know that I can still get my money back from Carousell, because buyer protection policy.
Affordable and hassle-free
So if I do opt for CarouPay, I just have to spend S$153.14, including registered mail, which is more efficient for me and as equally as reliable as meeting up.
Also, I won't be charged a payment fee if I were to pay by PayLah! or a DBS/POSB card.
Ok bye gonna make an offer now.
This sponsored article by Carousell makes the writer salty because readers can use 'TAKE3LAHMS' for S$3 off their first CarouPay transaction with DBS PayLah! (minimum spend S$10).
If you like what you read, follow us on Facebook, Instagram, Twitter and Telegram to get the latest updates.