Yishun is weird, but is it really crime-prone?
A recent claim made online by some number crunchers came to the conclusion that Yishun North is the most crime-prone estate in Singapore.
The study was conducted by financial research analyst ValuePenguin.
It ranked neighbourhoods according to a wide range of crimes including robbery, housebreaking, snatch theft, motor vehicle theft, unlicensed moneylending and unlicensed moneylending harassment.
These numbers were crime data recorded by Neighbourhood Police Centres and compiled by the Singapore Police Force from 2012 to 2016.
Singstat says otherwise
In response to this unflattering portrayal of Yishun, Nee Soon Town Council has put up its own piece to set the record straight.
Using data acquired from SingStat, the town council came up with another methodology of ranking Yishun North and Yishun South based on preventable crimes recorded by the Neighbourhood Police Centre (NPC) in various estates annually.
The five preventable crimes are robbery, housebreaking, snatch theft, theft of motor vehicle and outrage of modesty.
And the year looked at is 2016.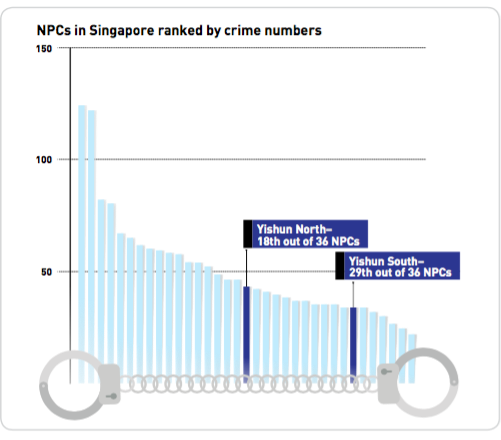 Using this data, Yishun North is perfectly in the middle at number 18 out of 36 NPCs.
Yishun South is ranked near the bottom at number 29.
Crimes halved over six years
Over the longer term, it appears the number of crimes recorded by Yishun North NPC has plunged 59 percent between 2010 and 2016.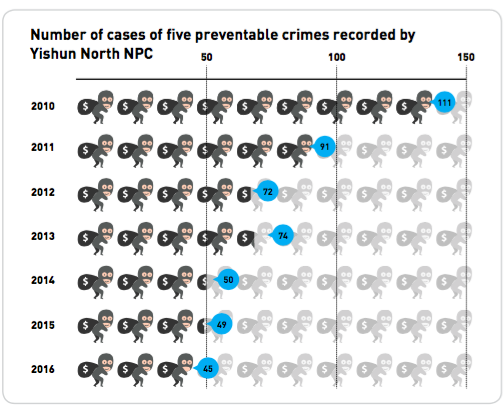 Yishun North NPC recorded only one robbery and one snatch theft case in 2016.
In the same years, unlicensed moneylending and related harassment cases plunged by 55 percent.
Money-lending harassment
The inflated number that painted a high crime rate narrative in Yishun North can be attributed to the lumping of money-lending harassment cases with other crimes.
Nee Soon Town Council chairman and Nee Soon GRC MP Mr Louis Ng said in the town council's post: "That study (referring to ValuePenguin) did not account for different population sizes and lumps money-lending harassment together with other crimes. Therefore, their results might not reflect how safe residents feel in different towns."
[related_story]
Highest number of crimes recorded
So, if Yishun is not the most crime-prone, which estate is?
According to the same set of data that Nee Soon Town Council retrieved, the highest number of crimes recorded at NPCs in 2016 were:
1. Orchard
2. Geylang
3. Marina Bay
4. Rochor
5. Jurong West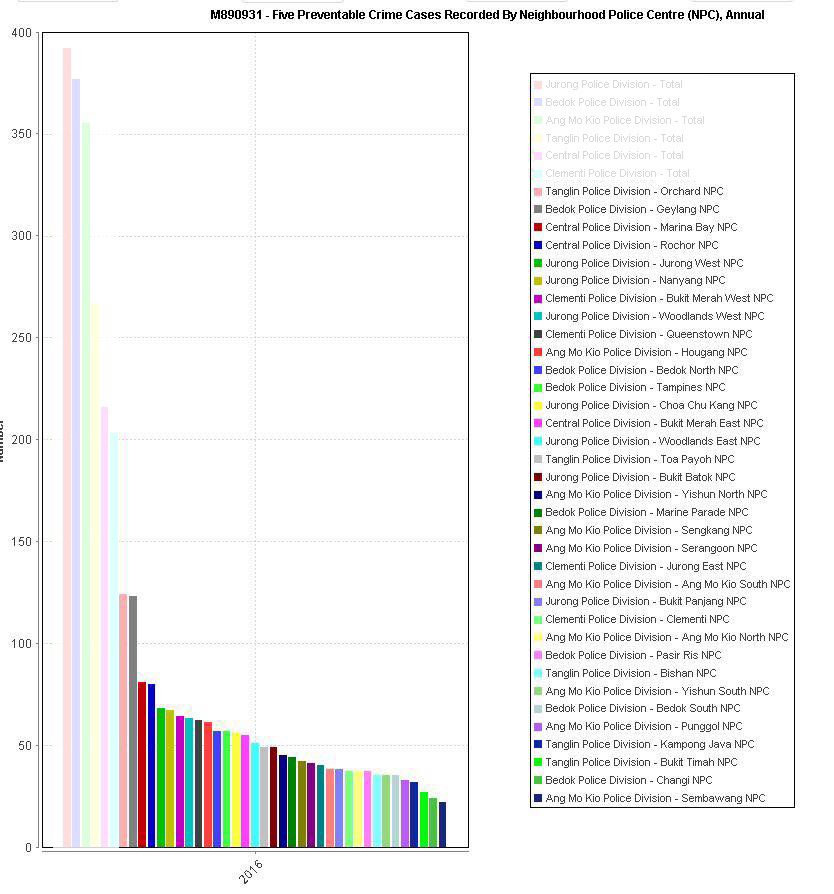 If you like what you read, follow us on Facebook, Instagram, Twitter and Telegram to get the latest updates.