A 22-year-old Singaporean man has been convicted of stealing an entire metal bus stop bench.
Tan Ke Wei pleaded guilty to one count of mischief for stealing the bench for his home's interior design.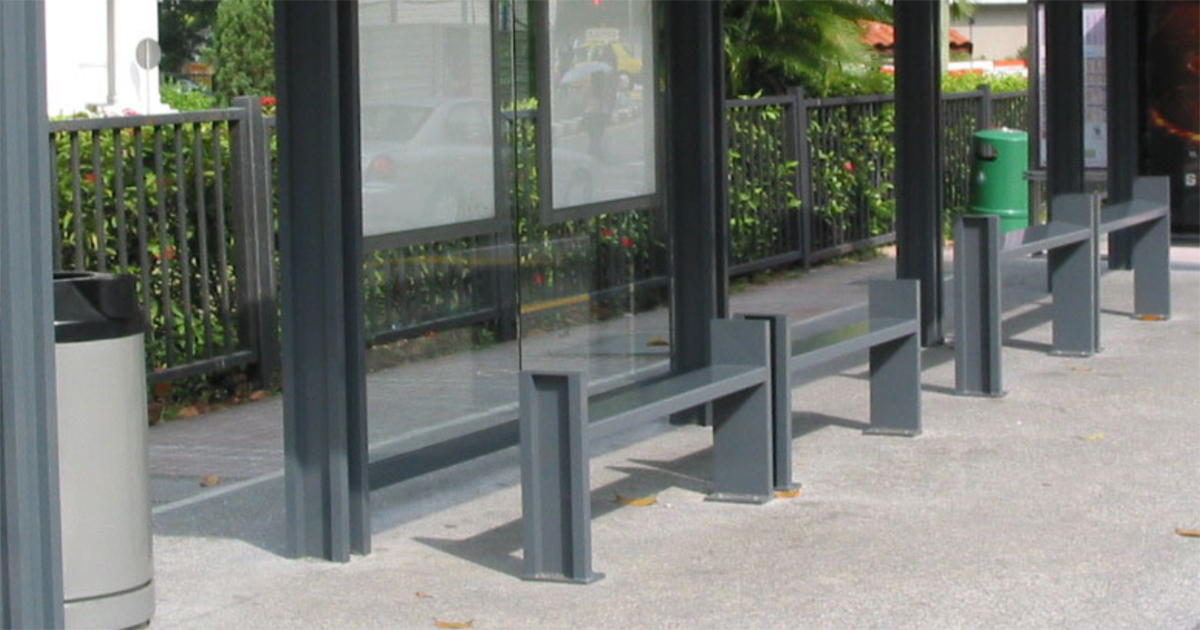 Tan stole the bus stop bench from a Braddell bus stop on June 14, 2017.
While waiting for a bus at around 11.50pm, he managed to unscrew the bench's eight metal bolts with his bare hands.
After that, he covered the bench in a trash bag and took a taxi back home.
Back at his block, Tan hid the bagged bench inside a riser unit on the ninth floor.
Unfortunately for Tan, an eyewitness saw him unscrewing the bolts and alerted the police.
The police tracked him down and arrested him after he showed them the bench.
Tan said he thought that the bench looked nice and wanted to take it home to take its measurements so that he can commission a supplier to produce a similar bus bench for his home.
His interior design was to be modelled after an integrated bus stop.
According to the Land Transport Authority (LTA), the bus bench is worth S$1,500.
For his crime, Tan was sentenced to seven days' Short Detention Order (SDO), which means that he will not have a criminal record after his sentence.
Online reactions
While this might be funny news, people online were more aghast that our everyday bus bench costs over S$1,000.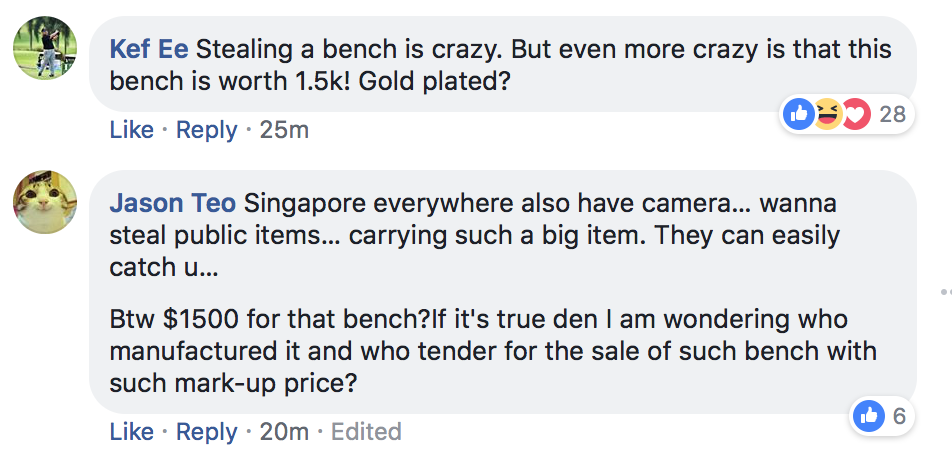 [related_story]
But this comment takes the cake:

Content that keeps Mothership.sg going
---
?
What was the last thing you used this place for? (Somebody said paktor, meet boys?) This is what you can do these days!
⛔?
Life's a beach sometimes but car show girls should not be in swimwear. Fight me.
?
Have a little money but can't help being kinda lazy? You can still invest using this.
If you like what you read, follow us on Facebook, Instagram, Twitter and Telegram to get the latest updates.