And it is oversubscribed.
Sold out
Royston Tan's original 15 film, scheduled to be screened at the National Museum Singapore on Dec. 1, 2018, has sold out all its tickets.
News of the film's screening 15 years after it was made in 2003, sent shock waves of excitement through the Ah Beng and Ah Lian crowd in Singapore in 2018:
Within a matter of hours, all tickets priced at S$12 (or cheaper due to a myriad of discounts available) were snapped up.
The Sistic sales page listed the film as unavailable as of 10pm, a mere three hours after news of its return was announced: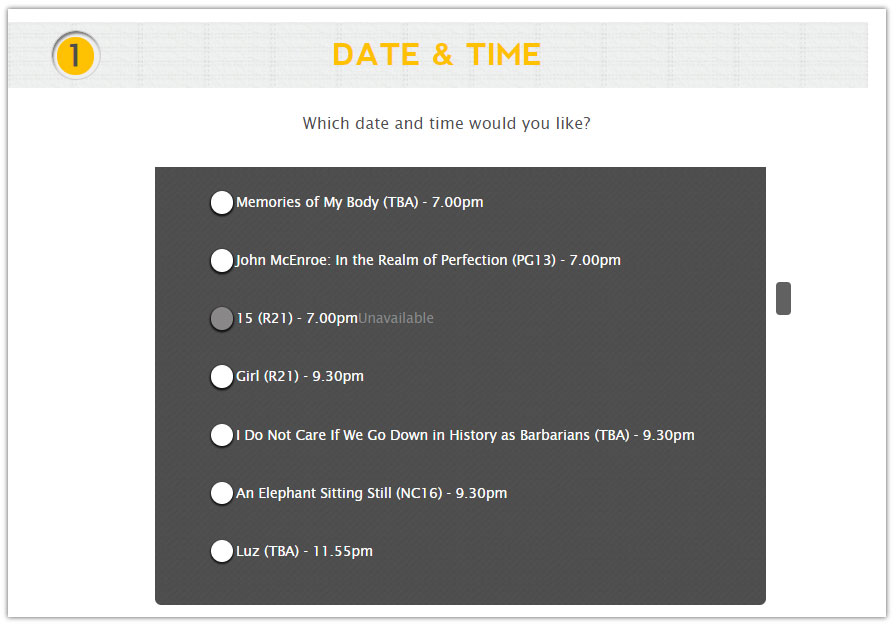 Tan's film is back this year as part of the Singapore International Film Festival (SGIFF).
The original film was only shown once locally at the SGIFF in 2003, where it was thrust into mainstream consciousness.
Why is it so popular?
The film clearly speaks to a generation of Singaporeans who grew up in the 1990s.
They are the ones who found expression and identified with the highly-stylised cinematic experience about the seldom-seen-but-frequently-denounced underbelly of society (that encompasses the heartlands), which stood diametrically opposite of what many people expected Singapore to be at that time.
Also, the movie was wild.
15's oddball, plot-less story-telling made the narrative even more compelling given how it involved real-life gangsters and juvenile delinquents, who contributed to the film's edginess as they could have really died, been maimed or ended up incarcerated halfway through before the project's completion.
Not to mention Tan was 26, raw and raring to go, at that time 15 was made.
Overwhelming demand
Shortly after the news broke on Oct. 24 that 15 is making its way back onto the big screen in Singapore, interest hit fever pitch:
It certainly helped the film's exposure when Royston himself open jio-ed all his geena in his response to Mothership queries about the film's homecoming.
Tan, 42, said in his inimitable voice:
"I'm honoured and finally waited for this day that the 15 movie will be shown on the big screen on its 15th anniversary, the cast and the crew will be present for a big reunion, so am shouting out to all the Ah Beng, Ah Seng, Ah Hua, and Ah Lian, come watch 15, we have enhanced the colours and sound design for this special premiere, it's really 15 years in the making."
We have since reached out to Royston again for comments on the overwhelming demand and support for this 15-year-old film, how many tickets were actually sold, as well as whether there will be plans for more screenings judging by this response.
Stay tuned.
Content that keeps Mothership.sg going
---
? vs ?
You're on the MRT. Do you read or surf?
Why not both??
Qn: What happens when the struggle of arranging your Carousell meetup is real?
Ans: You literally can't deal.
⛔?
Life's a beach sometimes but these girls really shouldn't be in swimwear...
?
Have a little money but can't help being kinda lazy? You can still invest using this.
?
It's a hairy situation. See what went through and learn from him.
[related_story]
If you like what you read, follow us on Facebook, Instagram, Twitter and Telegram to get the latest updates.