Chinese President Xi Jinping is said to be one of the world's most powerful leaders.
As with any notable political figure, his every word, action and even facial expression is constantly under media scrutiny.
Facial expression
In a tweet by Bloomberg reporter Peter Martin on Wednesday, Sept. 13, he drew attention to Xi's facial expressions on some of the occasions when he met Japanese Prime Minister Shinzo Abe from 2014 to 2018, saying that they represent Sino-Japanese relations over the years.
From 2014 to today. A history of Sino-Japanese relations through Xi Jinping's facial expressions pic.twitter.com/s4gPrhsh7e

— Peter Martin (@PeterMartin_PCM) September 12, 2018
Tongue-in-cheek tweets aside, and beyond the official speeches leaders gives in formal settings, this is perhaps one way of assesing geopolitical tensions via the physical gestures and facial expressions that say something without even uttering a word.
Xi's face
If you look close enough, a progression of Xi's facial expressions from his meetings with Abe over the years can be tracked (but not all meetings are covered here though).
From a grim expression: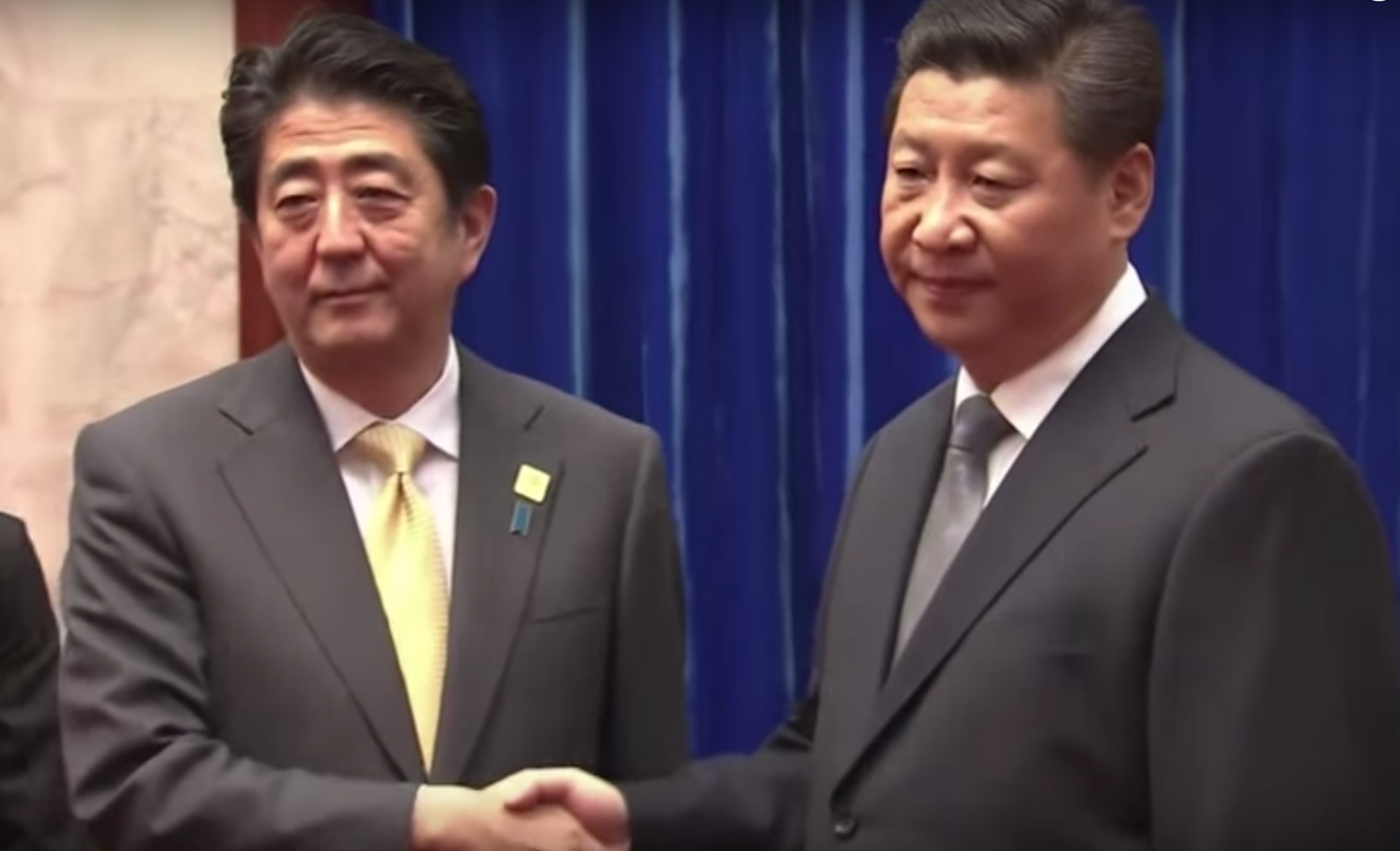 Nov. 10, 2014 
Prior to this meeting, the two countries experienced two years of strained relations due to the territorial dispute over Senkaku/ Diaoyu Islands, as well as China's perception that Japan is not willing to atone for its wartime aggression.
To yet another non-existent smile: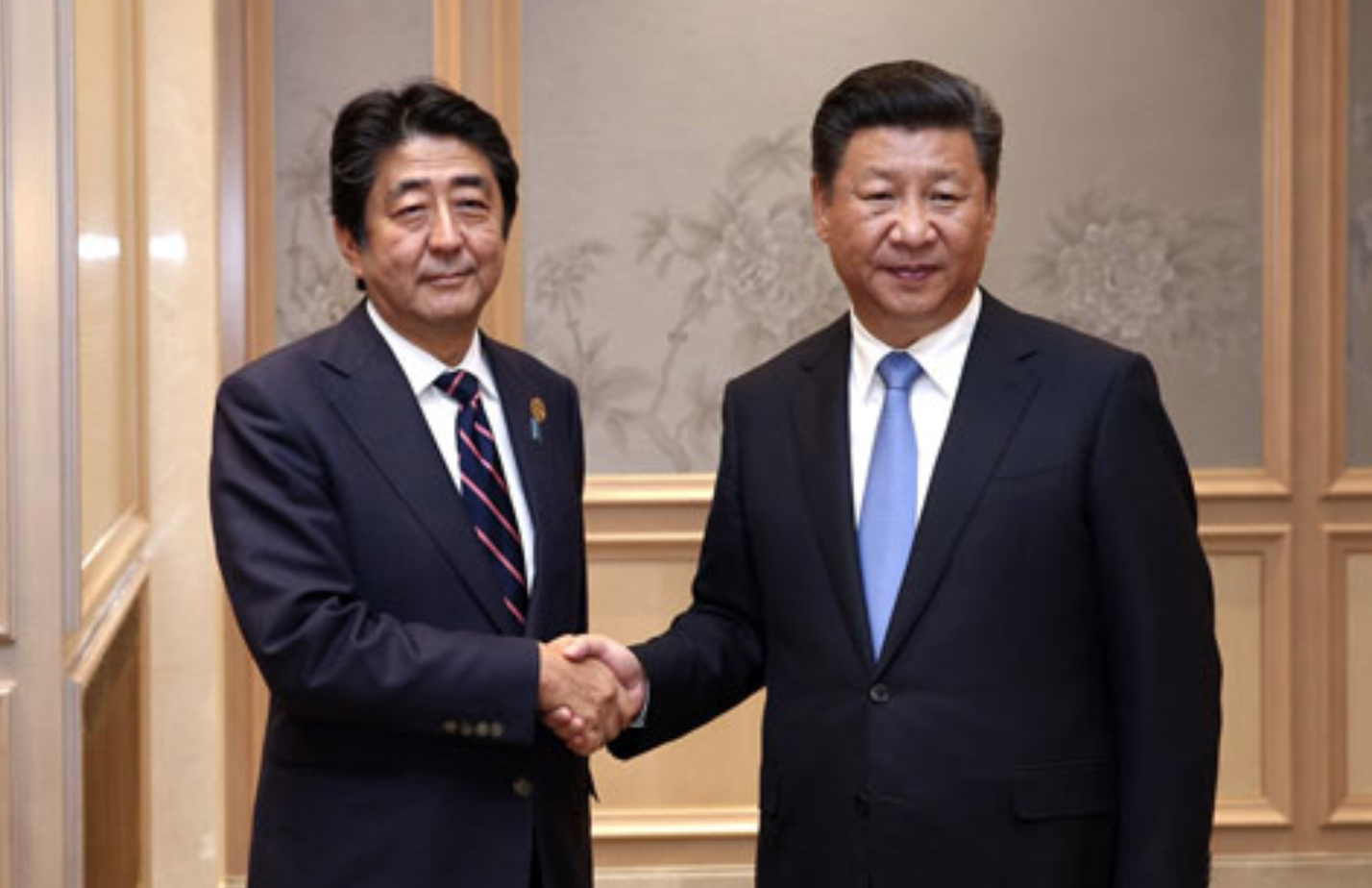 Sept. 5, 2016 
Both leaders met in Hangzhou, China, during the G20 summit.

Tensions over territorial disputes had risen as Tokyo criticised Beijing's assertive maritime activities in the South China Sea.

Tokyo had also protested to Beijing over Chinese coastguards sailing close to what it considers its territorial waters.

Nevertheless, Xi told Abe both countries should "put aside disruptions" and improve their bilateral relations.
[related_story]
To a smile (?):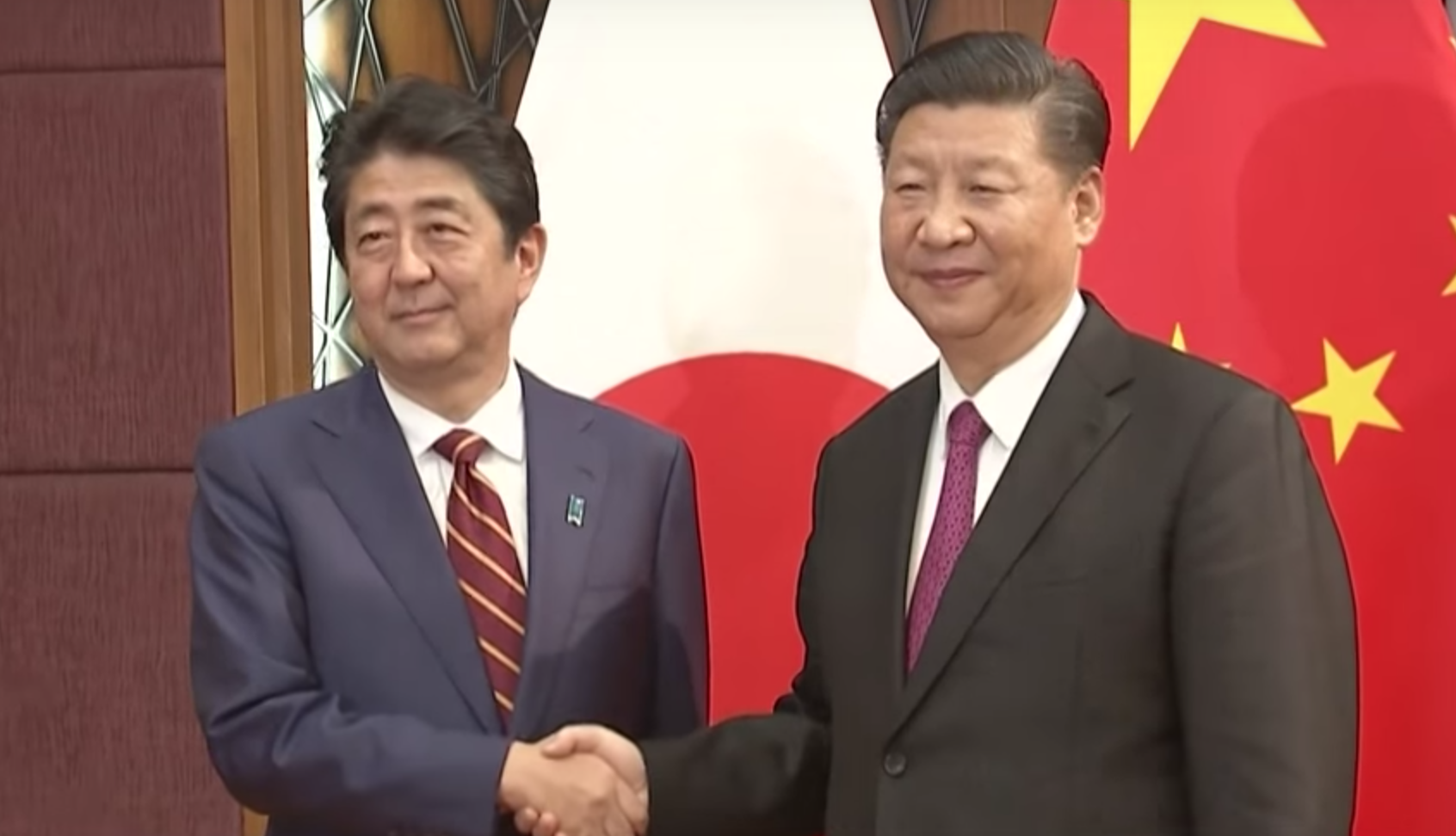 Nov. 11, 2017
Meeting for the first time since both leaders consolidated their power back at home, they hailed a "fresh start of relations" between China and Japan.

Xi said both countries "must take constructive steps" to manage disputes between them.
To definitely a smile: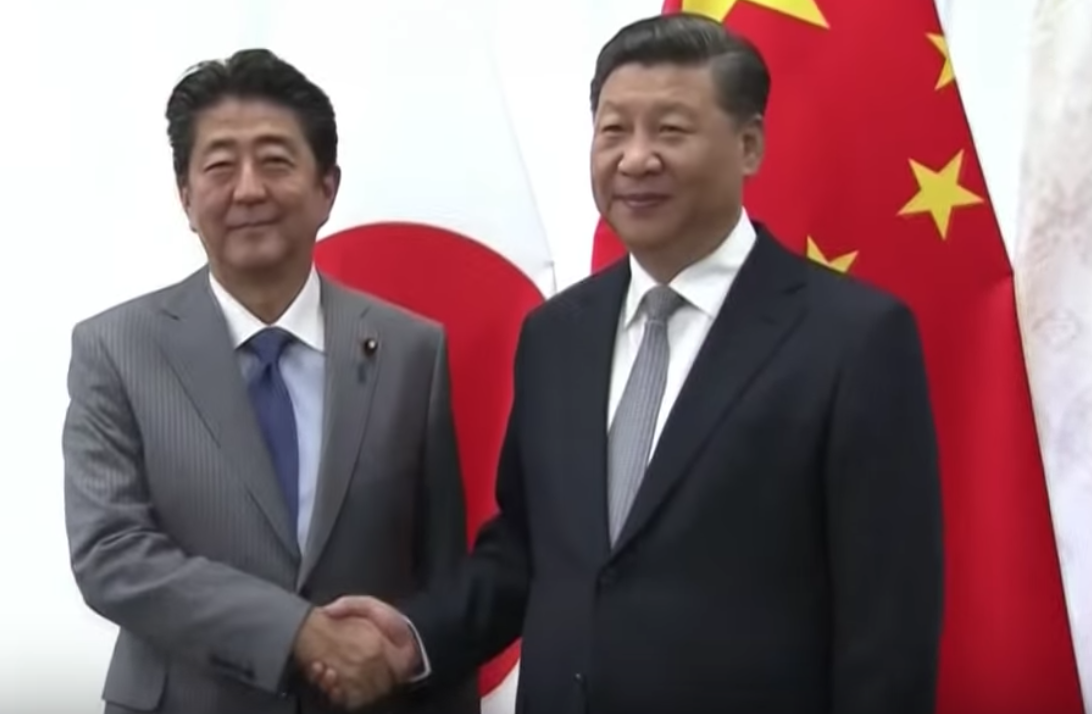 Sept. 13, 2018 
Xi said the China-Japan relationship has "moved onto the normal track with the joint effort of both sides".

Abe agreed too, saying bilateral relations "have been moving in the direction of great improvement".

This year also marks the 40th anniversary of a treaty of peace and friendship between the two countries.
Facial profiling leaders
Facial profiling -- analysing someone's micro expressions -- is used by intelligence officers to assess the personalities and mental states of global leaders, according to a report by Nikkei Asian Review.
By studying Xi's facial expressions, experts have come up with the following traits about him:
Common interests in the face of US tariffs
China and the United States have already slapped US$50 billion (S$68.6 billion) worth of tariffs on goods from both countries.
Although Beijing thinks Trump launched the trade war as a way to contain China's rise, Japan is also affected as many of the goods produced in China which are targeted by the US also contain Japanese parts, according to a report by Wall Street Journal.
Both China and Japan still have their deep-rooted differences in historical and territorial issues.
But both countries probably think it is within their national interests to find common ground for the time being in light of the damaging US tariffs.
If you like what you read, follow us on Facebook, Instagram, Twitter and Telegram to get the latest updates.