It's World Cup 2018 season now, and as 32 countries dream of World Cup immortality, one country can only continue to daydream.
Every four years, Singaporeans will be reminded of this impossible goal: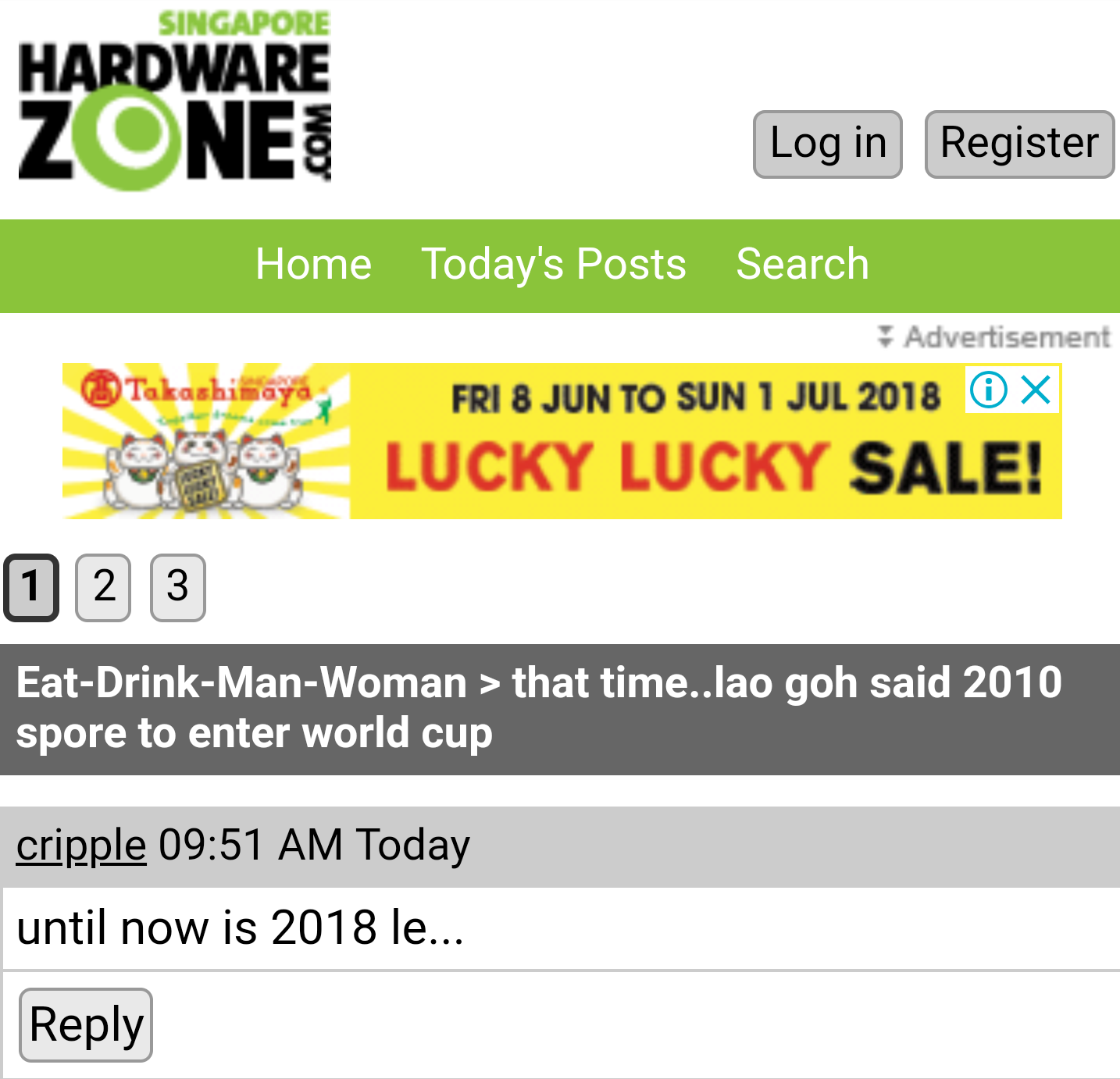 1998 dream of greatness
This also means it has been 20 years since then Prime Minister Goh Chok Tong started talking up the national dream of qualifying for the Fifa World Cup one day.
Goh said in his 1998 National Day Rally speech:
"Last year I told you Singapore would never have a chance in the World Cup, because the rules require all players to be citizens. But after watching the French victory, I have changed my mind. Maybe if we change our immigration criteria to bring in top football talent and make them citizens, then one day we too can get into the finals. In fact we intend to do just this, to bring in sports talent."
Enter Mah Bow Tan
As the name suggests, the goal of Goal 2010 was to qualify for the 2010 World Cup in South Africa.
It was an exciting dream, especially after the French victory in 1998.
The Les Bleus comprehensively beat Brazil three-nothing in the final with players who hailed from various roots.
The dream fell on the lap of Mah Bow Tan, who was the president of the Football Association of Singapore in 1999.
It was at an S-League awards night in 1998 when he uttered the words "Goal 2010".
"I call on all football-loving Singaporeans to give them your support. It will be the first step in a journey of a thousand miles towards Goal 2010."
And Goal 2010 was born.
The French Blueprint
The image of Zinedine Zidane, of Algerian descent, lifting the World Cup trophy for France was probably the main inspiration.
In fact, Zidane was not the only naturalised footballer in the team, which was hailed as a multicultural team that united the nation.
Light bulb moment right there for Singapore.
In came foreign imports under the Foreign Talent Scheme: Shi Jiayi, Qiu Li (both China), Egmar Goncalves (Brazil), Agu Casmir, Precious Emuejeraye (both Nigeria) and more, at various points.
The Lions were quite dominant in the Asean Football Federation Cup because of a good mix of local and foreign players.
And then there's S-League
There's only so many foreign talents Singapore could bring in. Thus, the dependence on foreign players was to be complementary.
One pipeline to train better local players? The S-League.
Yes, Mah spoke of the importance of the S-League in the same speech in 1998.
"One big stepping stone towards achieving Goal 2010 is to make the S-League a success. With a successful S-League, we can attract more promising young players, train them and nurture them, and expose them and equip them with the necessary skills and experience."
We don't want to bore you with details, but you probably know what the state of S-League has become, which is now known as Singapore Premier League.
Sure, you can call a Chery QQ a Ferrari all you like.
Singapore ranked 81st in 1998
When Goal 2010 was mooted back in 1998, it was ambitious but not entirely crazy. Singapore was ranked 81.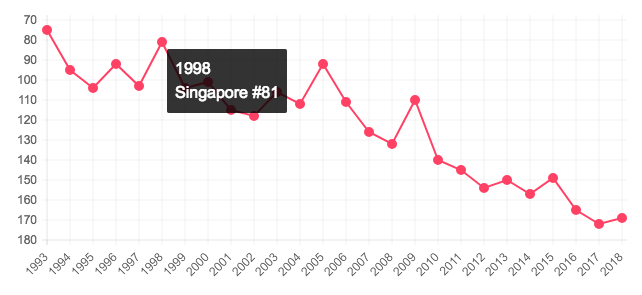 Twenty years later. Here we are.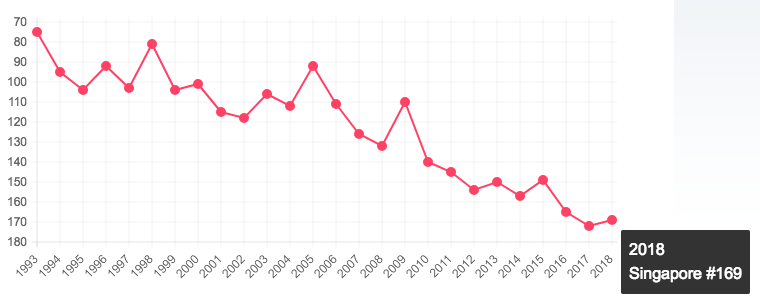 In fact, the Lions were winless in 2017.
In contrast, Iceland, which started the revamp of their football infrastructure in the 1990s, qualified for this year's World Cup and romanced the neutrals with a courageous run in Euros 2016, knocking out England in the process.
[related_story]
Singaporeans keeping them chins up since... forever
Luckily, Singaporeans are a positive bunch.

ESM Goh spoke in 2001:
"Even if we do not succeed in 2010, in the process, we will raise the standard of the game in Singapore. And we can try again in 2014. Eventually, we will get there."
Indeed, we will get there. We probably just got the meaning wrong.

If you like what you read, follow us on Facebook, Instagram, Twitter and Telegram to get the latest updates.