You might have heard of Singaporean "freegan" (someone who lives off free stuff) Daniel Tay who, through his extreme life hacks, managed to spend only $8 on food throughout 2017.
Tay is one of the founders of SG Food Rescue, a local group that rescues "unsellable but edible food from vegetable and fruit sellers" and channels them to "soup kitchens and charitable organisations" who need the food.
The group's efforts have proved pretty successful — earlier this year, Tay put up a Facebook notice asking for help because they were collecting too much food:
So how much food does SG Food Rescue collect, and why is there such a huge excess of food?
I joined the group for half a day recently to find out.
Veggie Rescue Mission
SG Food Rescue meets every Thursday for what they call "Veggie Rescue Missions" at Pasir Panjang Wholesale Centre.
The movement, which started in January 2018, has other food rescue activities such as night-time vegetable rescues and re-stocking of community fridges in Yishun and Tampines. These take place on other days.
[related_story]
That morning I joined them, we gathered at 9:45am and proceeded to the wholesale market. There, we were sent out in groups to ask wholesalers for fruits and vegetables that they don't want, or won't be able to sell.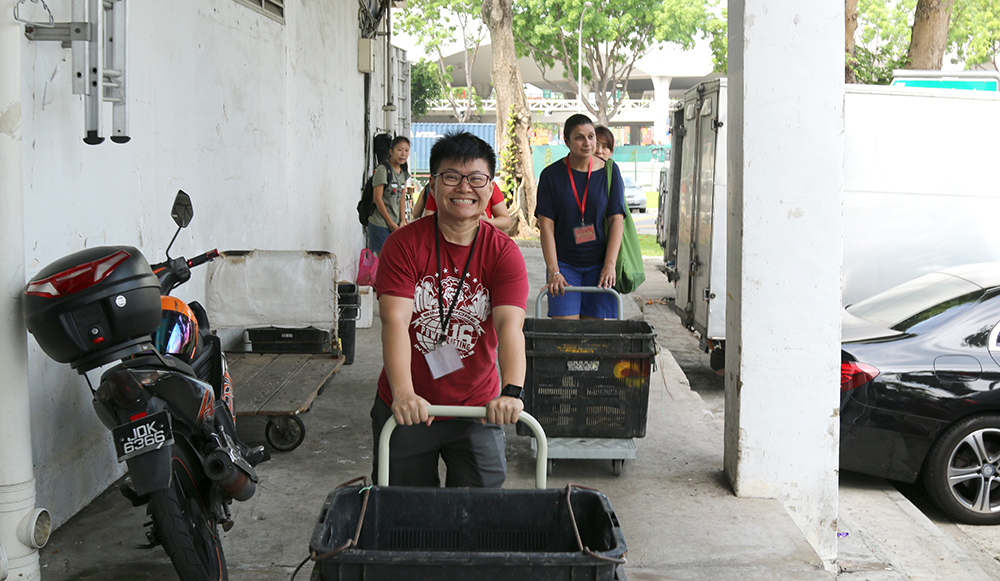 The groups fanned out across the wholesale market to collect produce from various wholesalers before carting them back to a central collection point, and I followed one to see just how much free food we could help ourselves to.
Even I was surprised.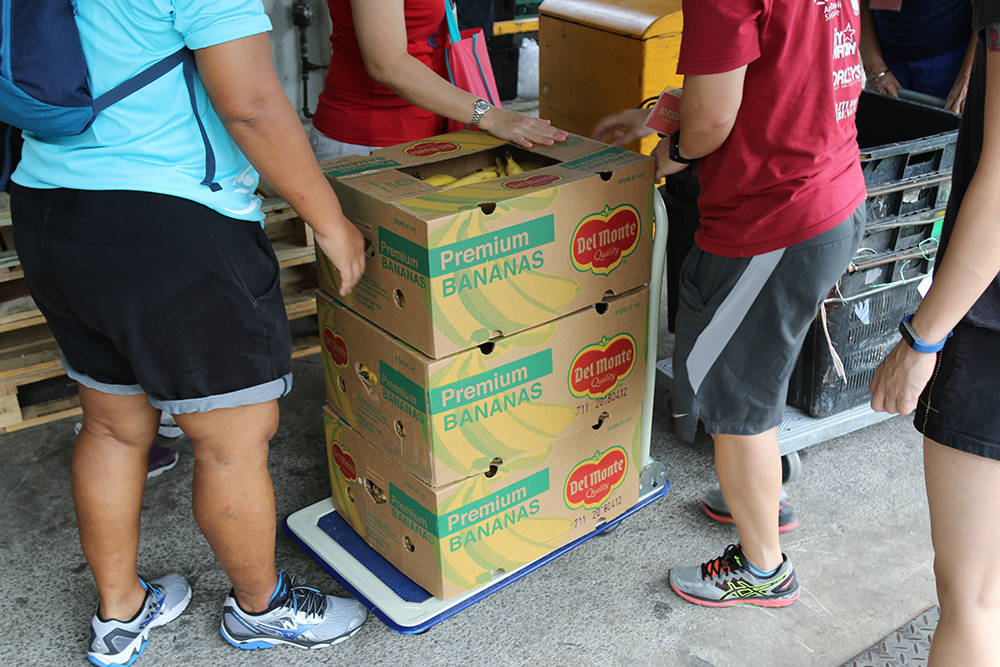 The group's pretty organised in how they function now: while we were out and about, a couple of group members hung back at the collection area and created an inventory of the vegetables and fruits brought over.
How easily fresh produce is rejected
According to Tay, about one-third of the produce Singapore imports doesn't make it to the displays at the market or supermarket.
Before food gets to your supermarkets or markets, wholesalers throw out fruit and vegetables that don't make their cut. This includes items that:
are ugly/misshapen

are too ripe to be sold to retailers

have a couple of parts that are spoilt

have mouldy or rotting parts
It only takes a couple of defective or spoilt fruits/vegetables for the wholesaler to throw an entire batch out, since it is more economically feasible to do that than to sort, repack, and try to sell off the remaining good ones to retailers who buy in bulk.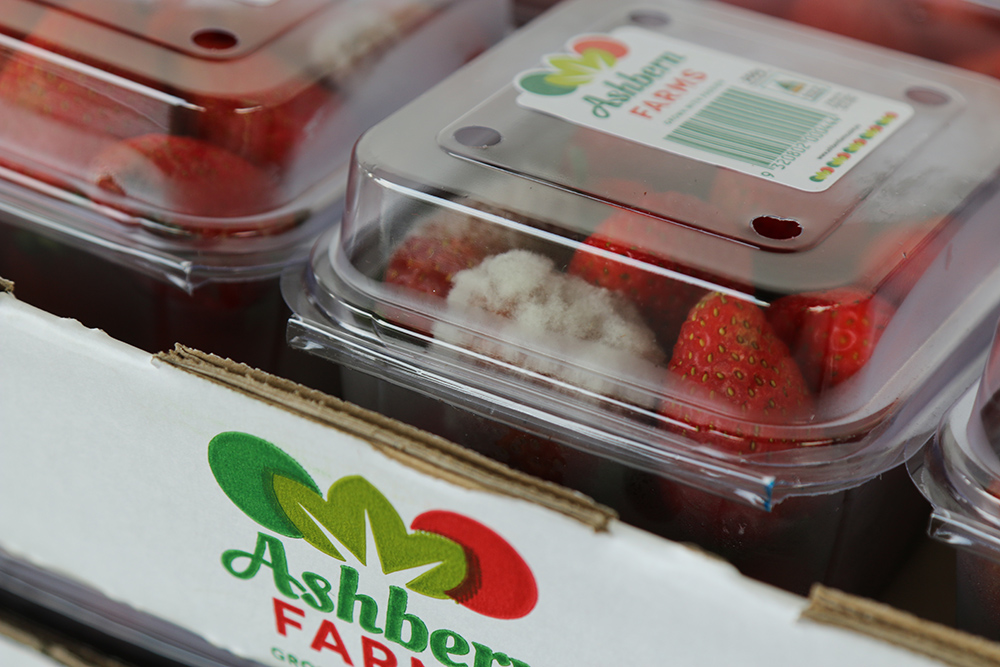 This batch of strawberries above had some mouldy ones, which unfortunately condemned the entire batch even those one or two punnets came packed with.
What you see above is one single pack of strawberries, one of 30 in a tray — we received 10 trays of these from the wholesaler for free, just because there were a few mouldy ones in a couple of packs.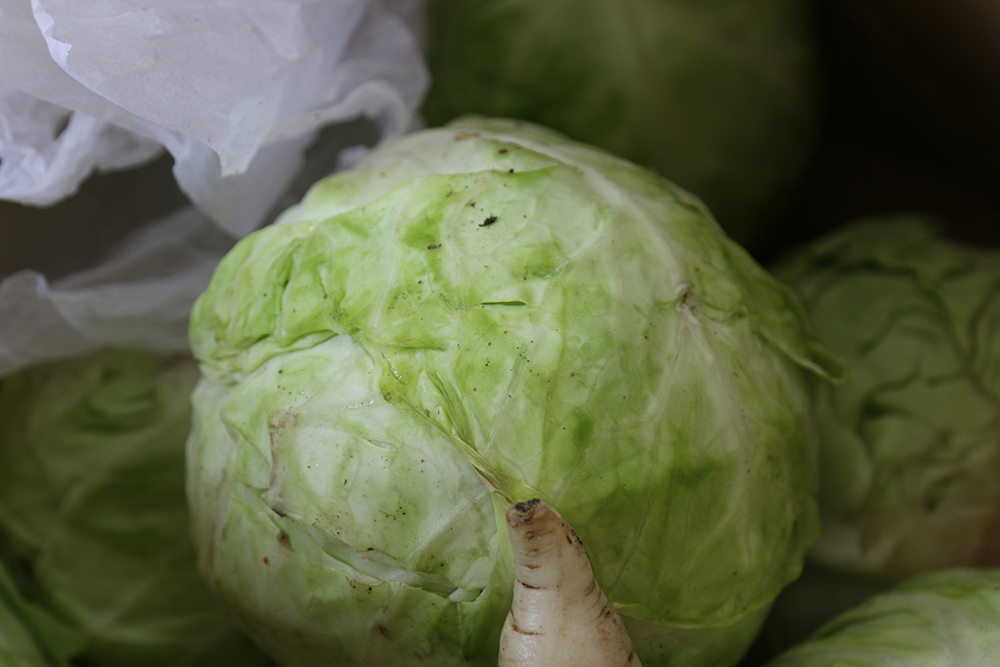 Even a head of cabbage that appears to be dirty will go unpurchased by retailers, even though of course, one only needs to peel back the outer layer and give the cabbage a good wash to make it look as good as, well, the ones you can buy in the supermarkets.
The same goes for the kang kong below, which was still good to eat after removing some of the rotting parts.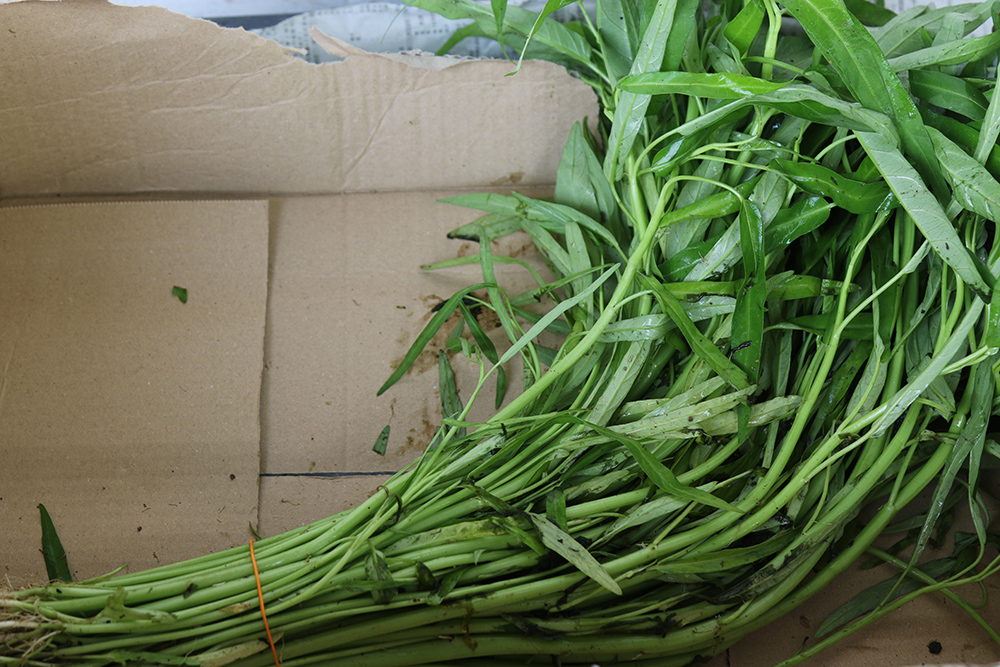 Some of these ladies' fingers below weren't doing so good but, as you can see, a good deal of them were still very suited for consumption: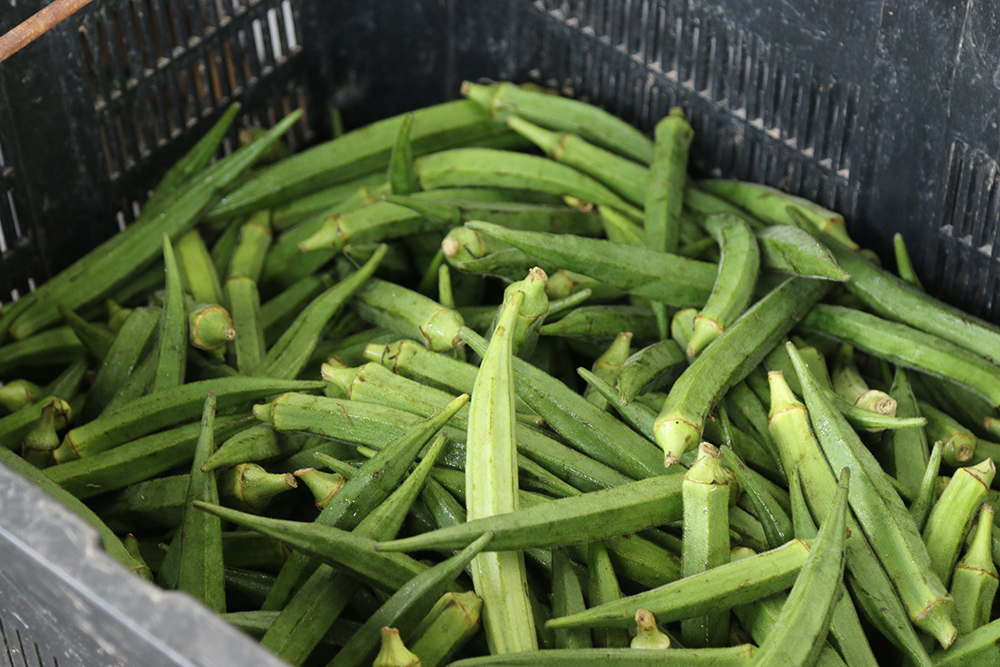 Wholesalers also discard fruits which are overly ripe, like these bananas below, because by the time they reach retailers, they won't be able to stay on the shelves for long: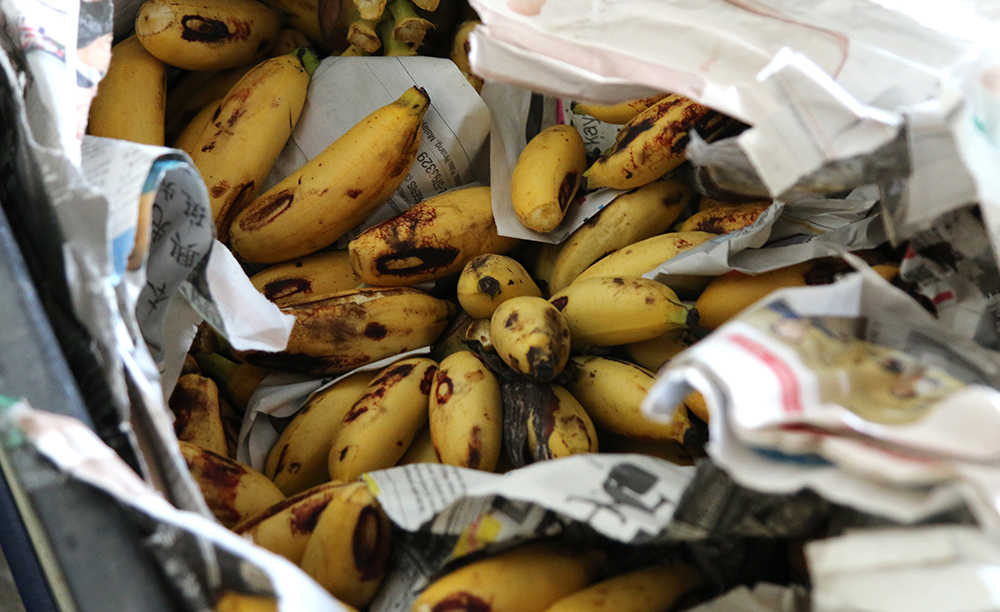 Then there are the vegetables that simply don't look "perfect" enough. Take a look at this red capsicum below: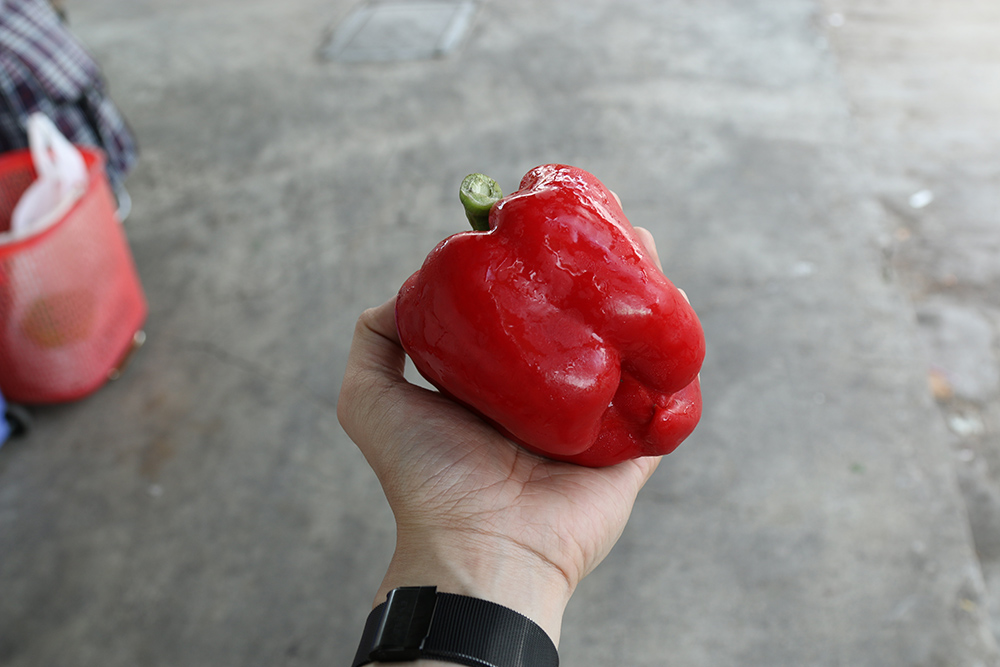 That's my hand holding it, and it wasn't in any way rotting or damaged as far as I could see, but it was rejected by retailers because it apparently didn't look like a typical capsicum.
Occasionally, the group also received fruits and vegetables that wholesalers gave away because they simply had too much and they could not keep them for long, like these pears and the spinach below.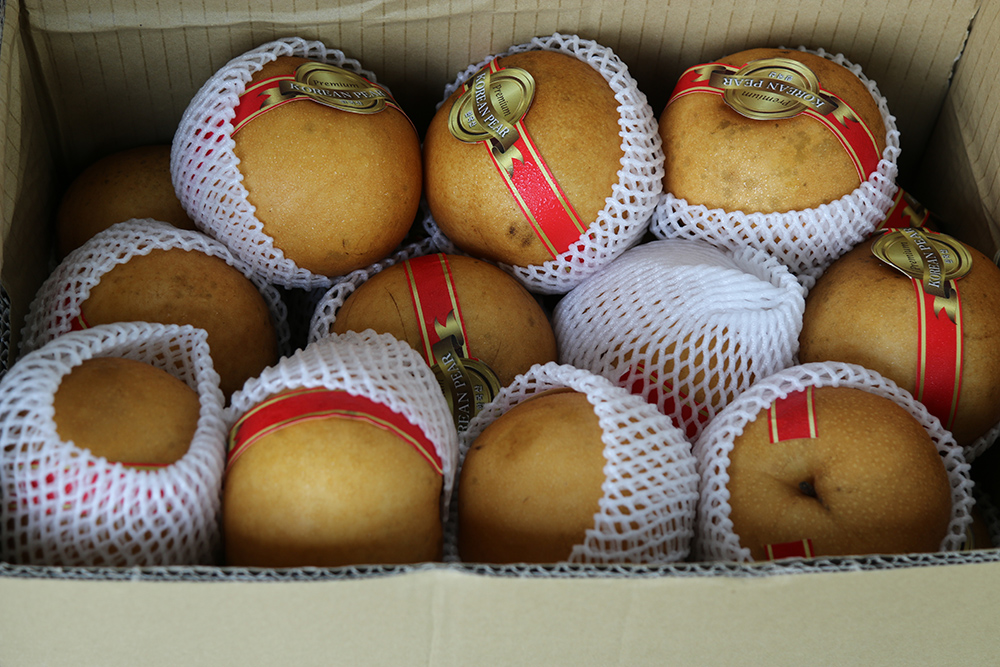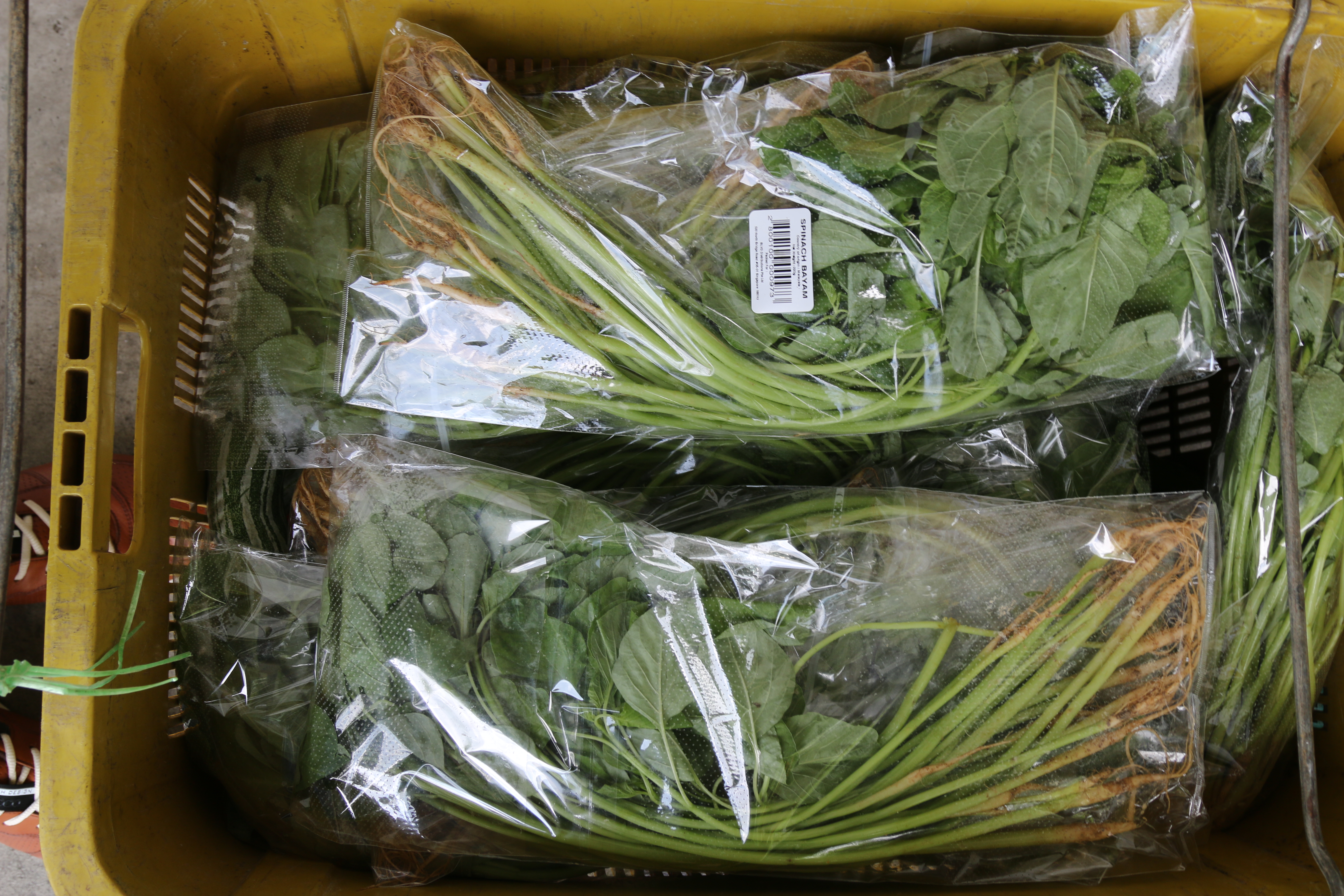 I was quite amazed that wholesalers were willing to give away so much free vegetables and fruits (though to be fair, it definitely pays to have someone with a sunny disposition front your group).
A lot of the ease came from weeks of interaction between the rescue group and the wholesalers. The group has been rescuing vegetables for some time and the wholesalers have come to recognise them.
The first wholesaler my group visited even pre-empted us when we approached him by carting out boxes of bananas that he knew we would want.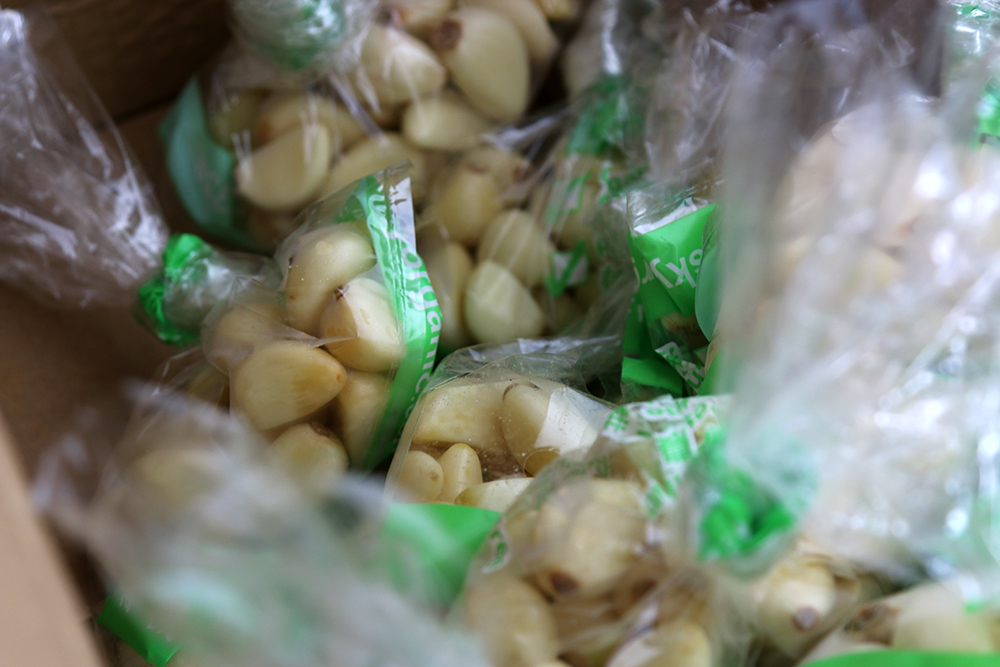 One thing the organisers cautioned was to never ask for good, sellable fruits and vegetables — after all, what we were going for was the produce that would otherwise end up in the trash in order to reduce wastage.
I also found out that the wholesalers aren't all about dumping food all the time — as a matter of fact, they regularly set aside fruits and vegetables (which are deemed to be in good condition) for charities. Taking those from them will of course be diverting food from people who actually need them.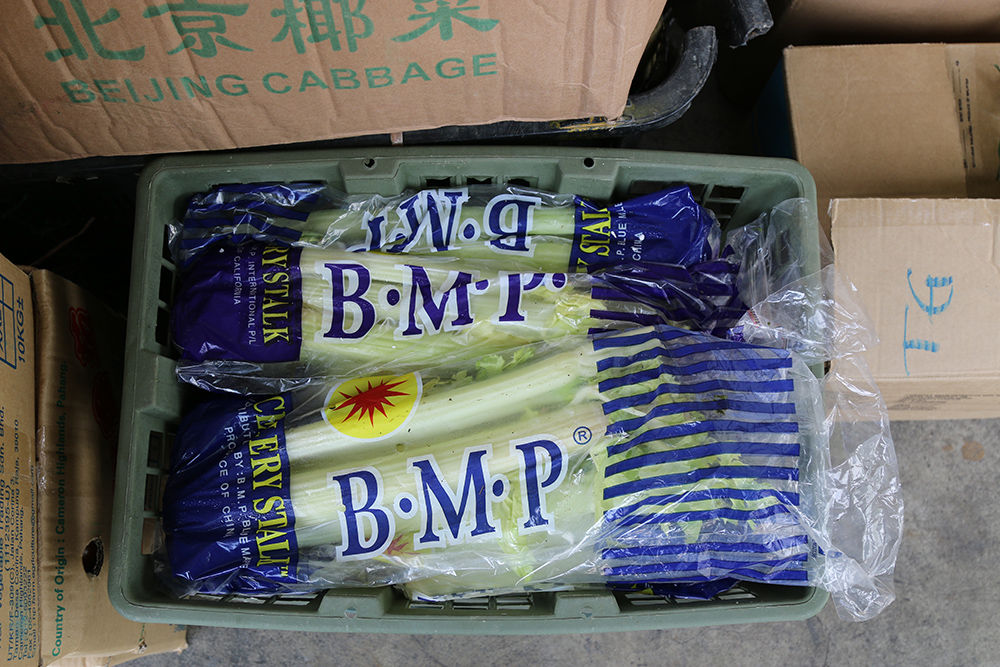 Seeing the collection of free fruits and vegetables grow over the course of the morning was honestly quite mind-boggling — I had to remind myself repeatedly that we really were not paying for any of it.
There was just so much. No wonder Tay was able to survive in 2017 without paying more than $10 for a year's supply of food.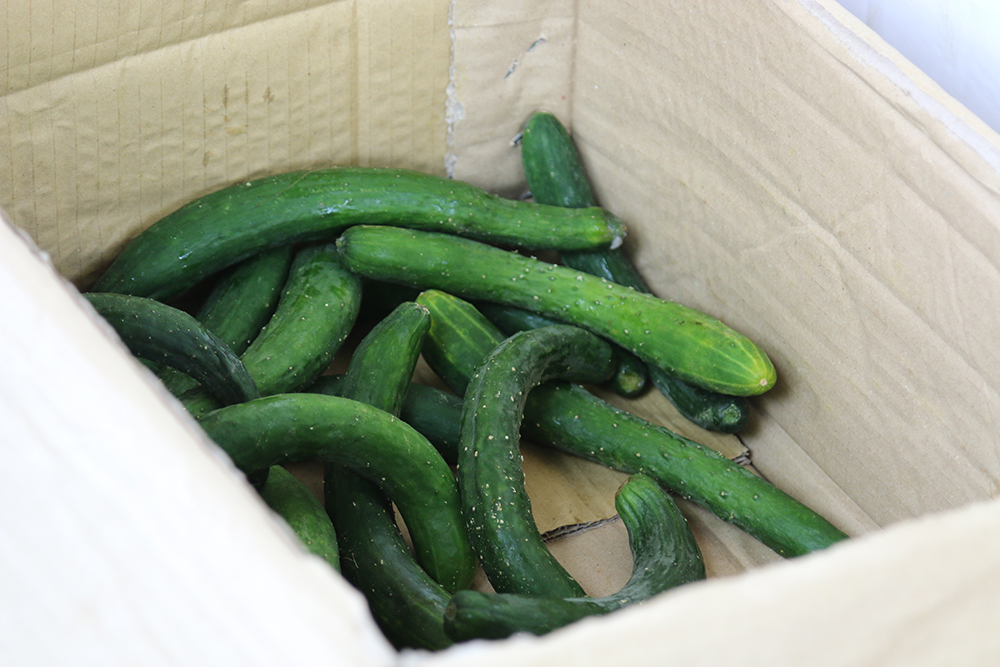 All this really made me wonder, too, how Singaporeans live with throwing away so much.
When I asked Tay, he remarked that we tend to be largely conditioned by labels and expiry dates set by retailers, and don't depend enough on our senses.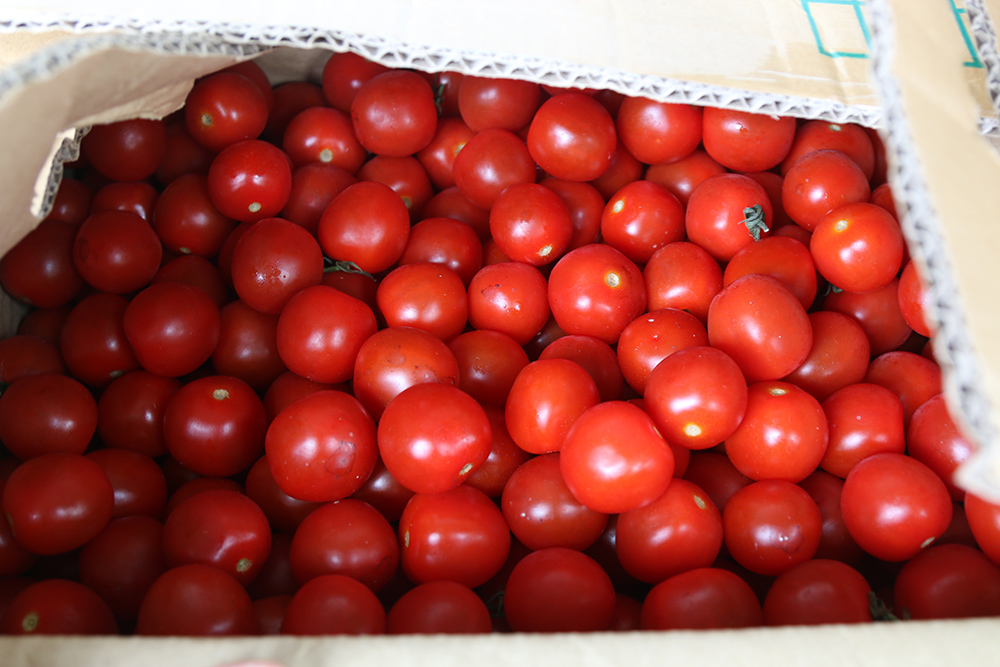 Expiry dates, in most cases, are meant to indicate a product's peak state of freshness (and that's a TIME article that says so). Tay also often exhorts in his social media posts that a food item that has passed its expiry date can still be consumed as long as your senses (sight, smell, taste) tell you that it's okay.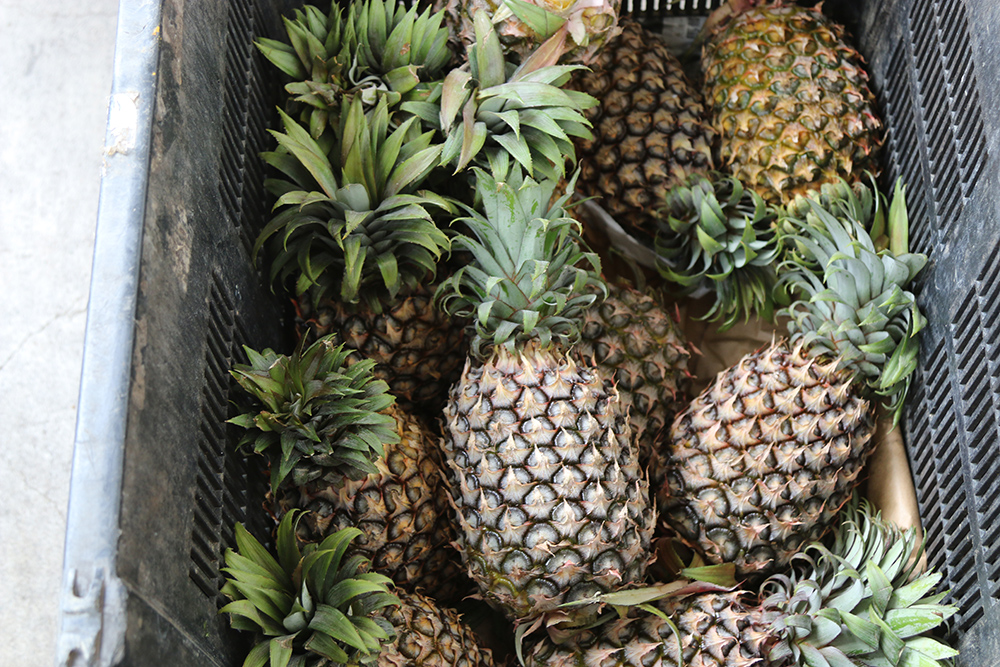 Produce that are blemished or slightly rotting can still be salvaged by scraping away the affected bits. Misshapen fruits and vegetables are still perfectly edible even if they might look a little unconventional.
Perhaps Singaporeans tend to throw away produce like these because they're so easily obtainable — you can always just go back to the market tomorrow to buy a fresh batch, right?
It's also possible, though, that many of us don't know how much perfectly good produce is being tossed every day — I, for one, only realised when I really saw it for myself coming here.
After all, most of us, often not because of our own conscious decisions, rarely see what is beyond our own plate — much less the  significantly larger social and environmental costs of throwing away otherwise good food.
It was sobering, to say the least.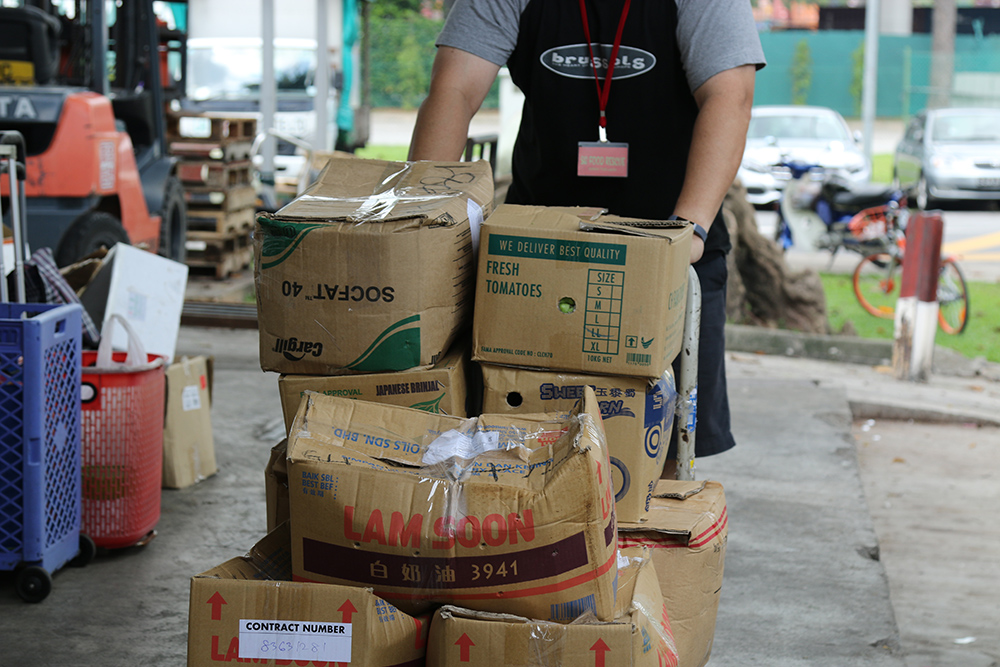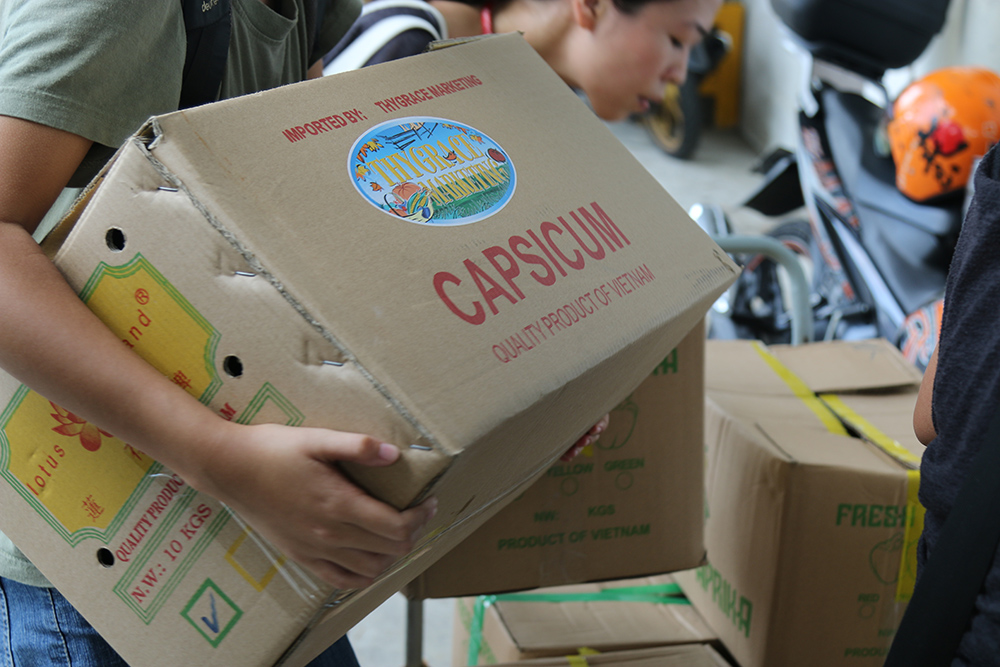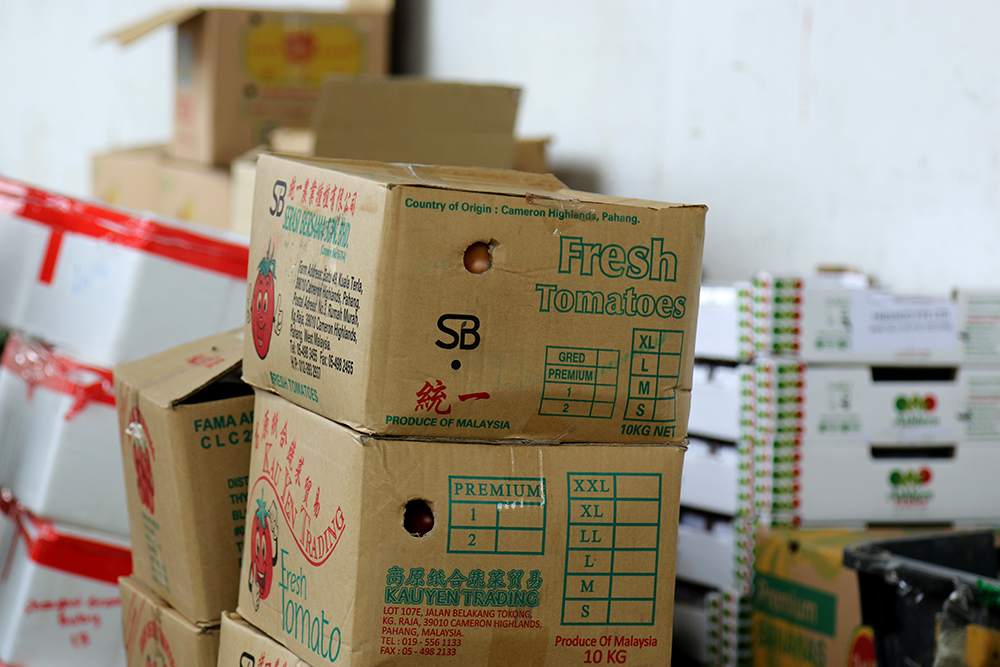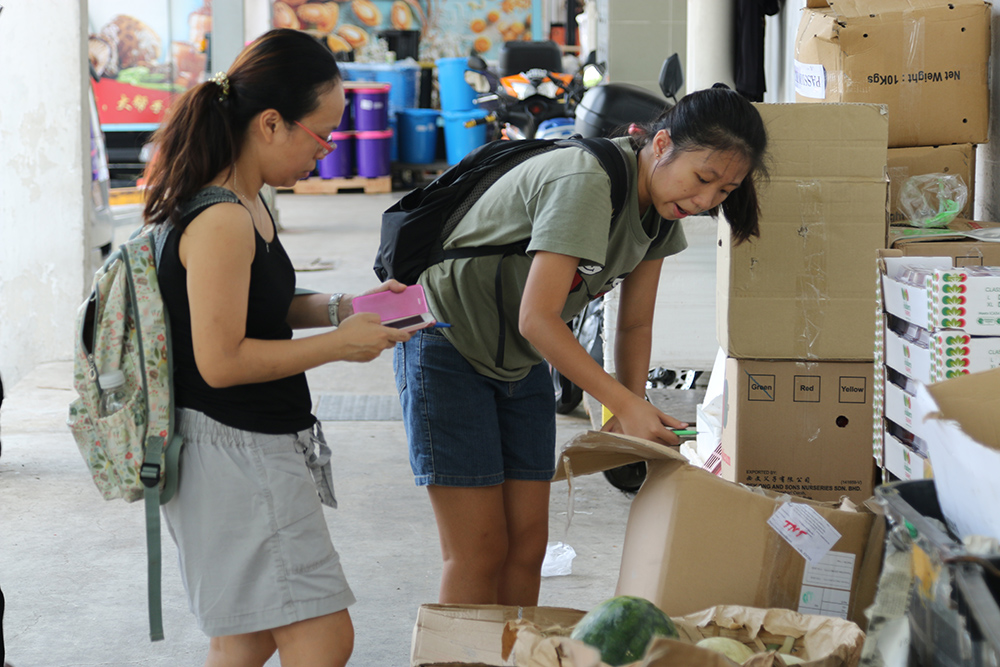 After the rescue mission, members in the group were free to take back as much as they wanted.
And the total tally was in: we had collected more than 1,000kg of fruits and vegetables in that one morning alone — and believe it or not, that's slightly less than what the group usually gets.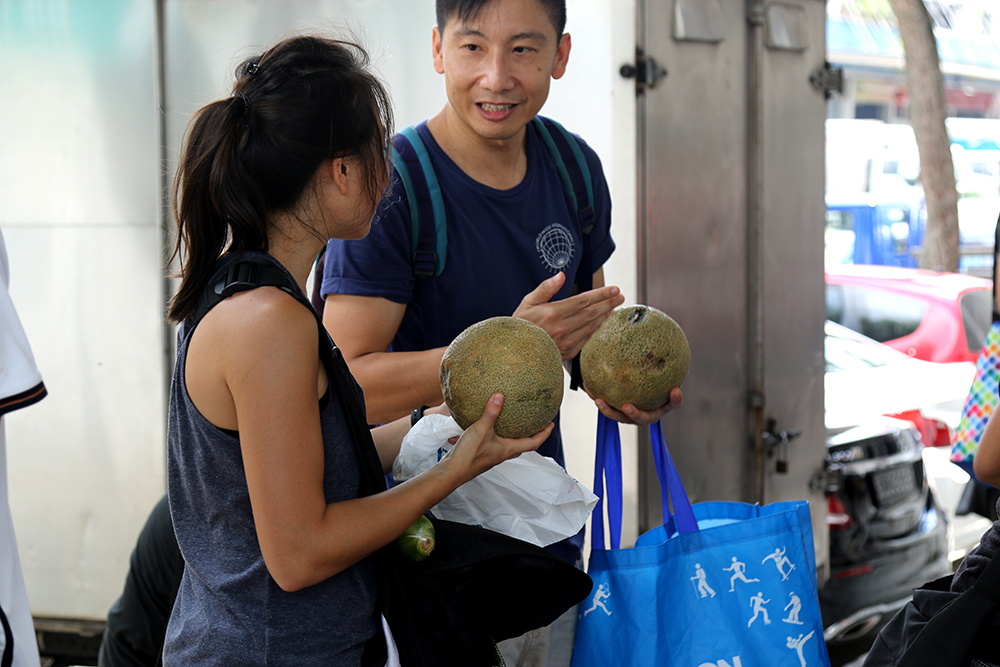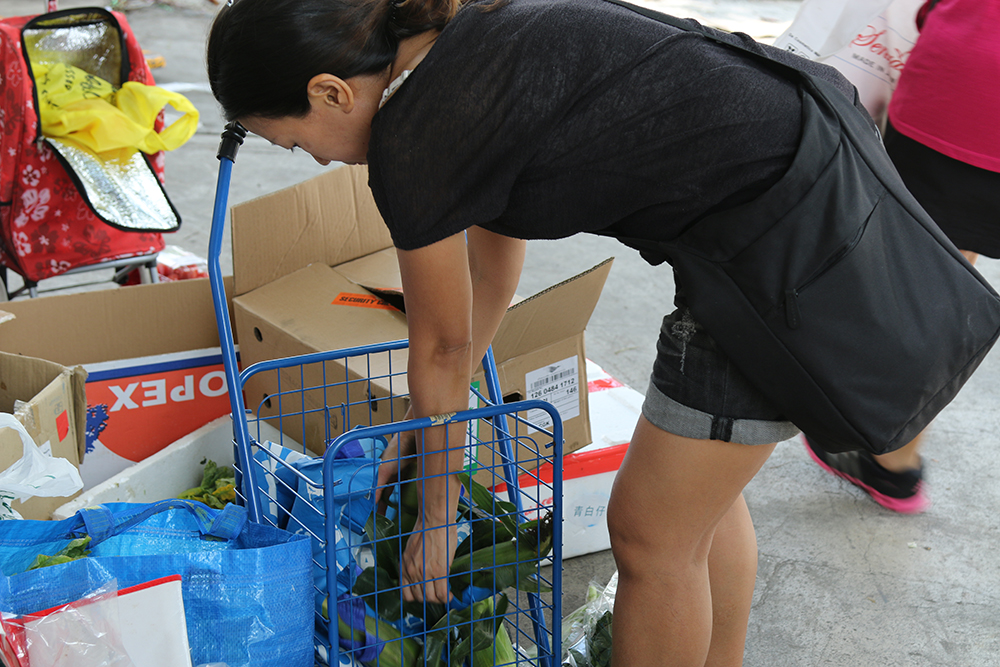 The majority of the fruits and vegetables that could not be carted home by members of the group were then packed into a truck, the volunteer drivers of which delivered them to local charities, soup kitchens, and a couple of community fridges in Yishun and Tampines.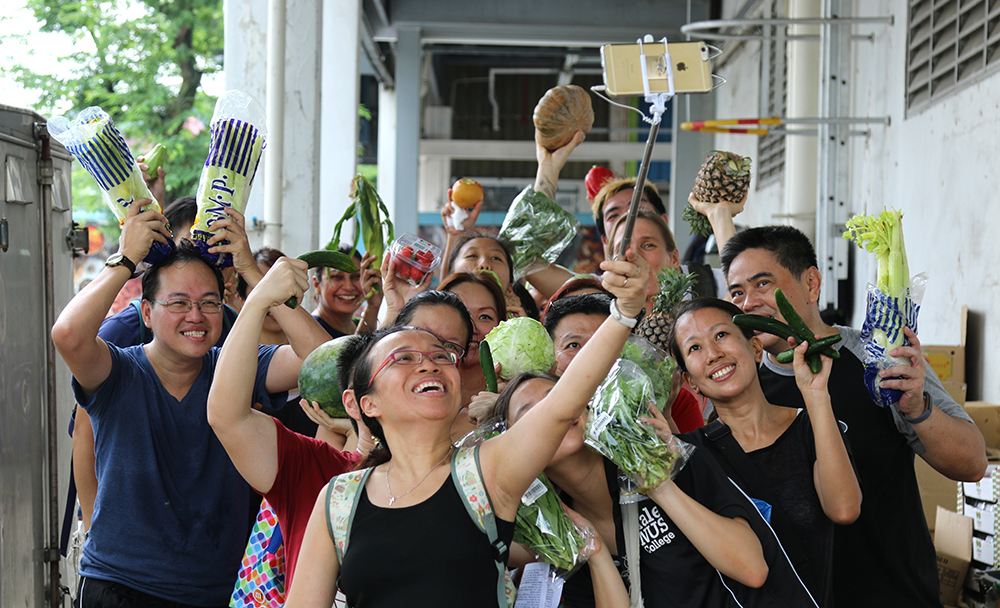 2 million kilograms of edible food wasted daily
1,000 kg of food seems like a lot, but according to the group, it's but a sliver of the 2,000,000 kg of edible food Singaporeans toss in total, every day.
In 2017 alone, SG Food Rescue says Singapore wasted more than 800,000 tonnes of food. One tonne is a thousand kilograms — try wrapping your head around 800,000 tonnes.
While food recycling in Singapore is on the uptick thanks to initiatives like this, a better way of preventing waste is of course not wasting in the first place.
And, like what SG Food Rescue does, one way to do that is to take good edible food (which would otherwise go into the bin) and redistribute them to organisations, people and groups who need them.
Aside from SG Food Rescue, other organisations such as RedMart, Free Food for All, and The Food Bank Singapore all help to divert unwanted fresh produce and other types of food (check out their websites for more) to folks who will benefit from them.
If you're interested in rescuing vegetables and fruits (or just getting some for yourself for free):
Head over to SG Food Rescue's Facebook page or website to sign up for their various rescue missions.
All images by Joshua Lee
[Update: A previous version of this article incorrectly stated in the cover image that there was 10,000kg of food collected. The amount collected was 1,000kg.]
Some unrelated but equally interesting stories:
How to train to be a ninja warrior, in your office
Watch a concert with your ears only at this Esplanade concert in the dark
If you like what you read, follow us on Facebook, Instagram, Twitter and Telegram to get the latest updates.