As you might already know, the topic of ministerial salaries is always a tricky one politically, particularly in Singapore — more so than in any other country in the world, quite likely.
What with posts like this making the rounds online: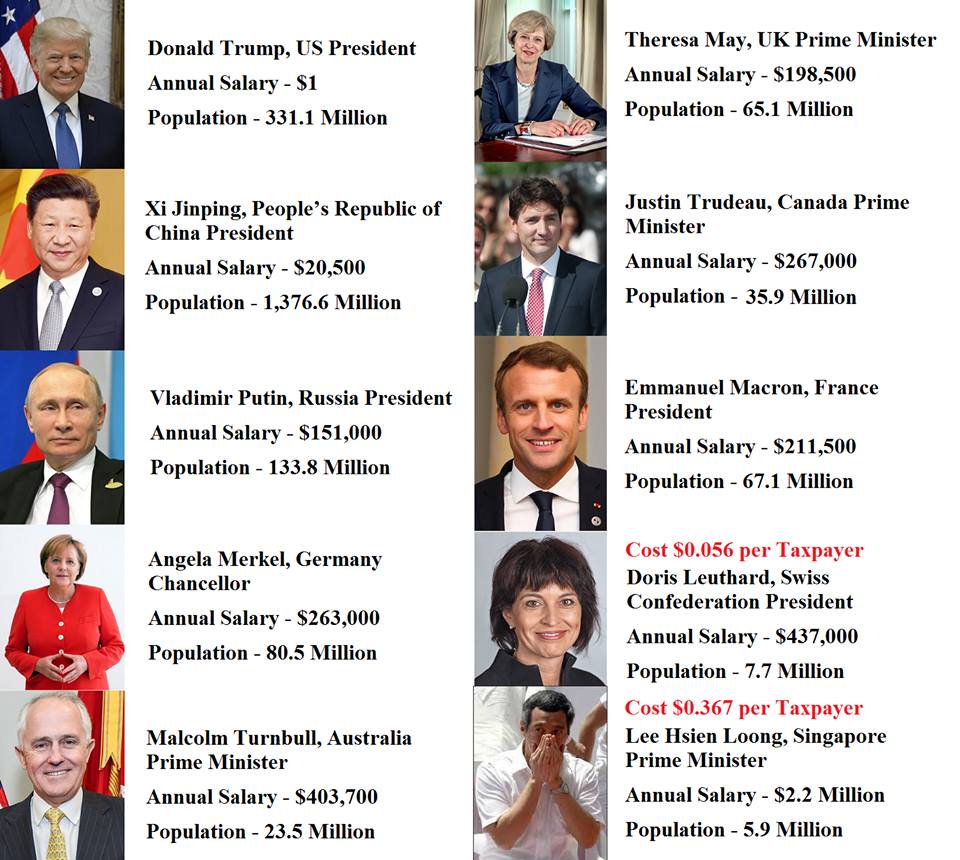 But it wasn't always like this. Here, we look at how ministerial salaries trended from Singapore's early years to their current levels today:
Salaries used to be much lower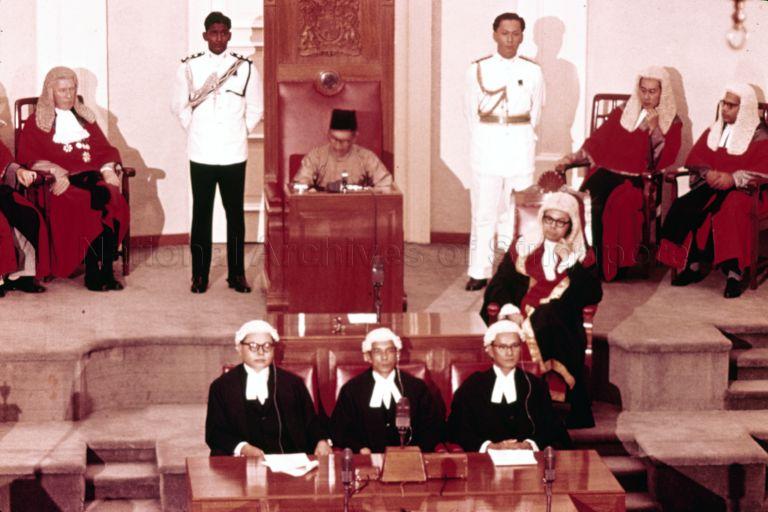 From 1955 to 1973, the salary for the post of Chief Minister (subsequently Prime Minister) was fixed at S$3,500.
In 1973, though, a complete revision of ministerial salaries was conducted and announced in Parliament.
The Prime Minister's salary saw a more-than-twofold jump from S$3,500 per month to S$9,500, while other ministers' monthly salaries were bumped from S$4,500 to S$7,000.
Adjusting for inflation, S$9,500 back in 1973 was the approximate equivalent to S$27,742 per month in 2016. Annually, this was S$360,646 (adjusted to 2016 monetary value) including 13th month.
[related_story]
Meanwhile, S$7,000 was worth approximately S$20,441 per month in 2016 -- translating to an annual pay of S$265,733 (including 13th month), a vast difference (ahem) from the amount that ministers are currently drawing (we'll get to that in a jiffy).
Justifying these big increments at the time, then-PM Lee Kuan Yew said the following:
"Too great a disparity between Ministerial rewards and what Ministers, with business experience and professional qualifications, could earn outside will make it increasingly difficult to assemble a successor government."
And in 1994, he once again explained the rationale for higher ministerial salaries compared to the 1960s:
"Sir, my generation of political leaders have become dinosaurs, an extinct breed of men who went into politics because of the passion of their convictions.

The problem now is a simple one: How to select younger leaders when the conditions that had motivated the Old Guards to sacrifice promising prospects of a good life for a political cause are no longer obtainable in a completely different social climate?

This change in climate is inevitable with economic progress and a change in social values.Let me explain very simply, Mr Speaker, that MPs are real men and women, just like you and me, with real families who have real aspirations in life. So when we talk of all these high-falutin, noble, lofty causes, remember at the end of the day, very few people become priests."
First framework for ministerial salaries established in 1994
Roughly 20 years later, the Prime Minister's Office put out a White Paper on "Competitive Salaries for Competent and Honest Government" that established the benchmark for entry-level ministerial grade salaries (i.e. today's MR4) at two-thirds the average salary of a group comprising the top four earners from six professions.
In a 1996 speech, then-Senior-Minister Lee Kuan Yew also spoke about its necessity, highlighting the importance of keeping up with the times and preventing corruption with competitive salaries.
But, why two-thirds?
Lee explained:
"People accept the principle of pegging Ministers' salaries to the top men in the private sector, but to many people the top salaries are too large."
Ministers took first pay cuts in 2012
The last — and possibly the first — time Singapore's ministers took a pay cut was in 2012, after an independent committee reviewed the by-then-embattled existing salary scheme, which had seen our leadership's salaries going up quiiiite a bit.
This came after the 2011 General Election, where if you recall, it was a hot topic of debate during the electoral rallies. That year, Singaporeans were way more vocal over how much our ministers were earning.
The White Paper issued by the committee in 2012 proposed the following salary cuts, which were accepted by the government:
President's annual salary to be cut by 51 per cent to S$1.54 million

Prime Minister's annual salary to be cut by 36 per cent to S$2.2 million, including the removal of pension

Full minister's (MR4 level) annual salary to be cut by 37 per cent to S$1.1 million, including the removal of pension

MP's annual allowance cut by 3 per cent to S$192,500
The entry MR4 minister's salary is now benchmarked to the median income of the top 1,000 earners who are Singapore citizens, but with a 40 per cent discount.
It was also recommended that the Prime Minister's salary be pegged to two times the MR4 salary.
Salaries stayed put since 2011
With these benchmarks, annual salaries were supposed to be adjusted in response to market movements.
Since 2011, however, ministerial salaries have not increased or approached the benchmark figures.
In 2017, the Committee to Review Ministerial Salaries formed by PM Lee noted a 9 per cent increase in benchmark salaries and recommended adjusting political salaries each year to be more in line with "annual benchmark movements".
Despite this recommendation, DPM Teo Chee Hean said during this year's Committee of Supply debates that ministerial salaries will remain as-is for the next five years.
This, of course, means that ministers' salaries will have been fixed for a total of about a decade — specifically, DPM Teo said:
"... since the scheme remains valid and the economy is still in transition, we will not change anything now and will maintain the current salary structure and level. We will review the matter again after five years or when it becomes necessary."
Now you know.
Top photo from PM Lee's Facebook page.
1819 is a labour of love by Mothership.sg. We tell stories from Singapore's history, heritage & culture. Follow us on Facebook, Instagram and Twitter!
---
?Why choose a poly life? This talk at Republic Poly on 1 June may help you with this question.
?This concert at Esplanade makes it damn obvious if you use your phone.
?Are you a fit AF like a ninja warrior for DBS Regatta 2018?
?Do you sleep badly too? Here's how you can improve your sleep.
?? 1 in 2 healthy Singaporeans aged 65 could be severely disabled in their lifetime. This is why we should start planning for long-term care.
If you like what you read, follow us on Facebook, Instagram, Twitter and Telegram to get the latest updates.