*Update on 14 Mar 9.15pm: Mediacorp has contacted Mothership and shared the following statement - "This was a mistake that occurred during the production of graphics used in the trailer. We have sincerely apologised to the Embassy of the People's Republic of China and the Taipei Representative Office in Singapore."
We know that China can be quite sensitive when it comes to sovereignty issues.
Foreign corporations that conduct business with or in China have to tread carefully when it comes to places such as Taiwan, Tibet or Xinjiang -- in case they commit a faux pas that hurt the feelings of the Chinese people.
Taiwan references
For instance, Beijing abhors any references to Taiwan that indicates it is anything other than a Chinese province.
This is because China considers Taiwan as a province that's pretending to be independent, and has never renounced the use of force to bring the island back under its control.
China belongs to Taiwan?
Local news stations in Singapore have taken the extra step to be as politically-correct as possible.
In a trailer promoting a Channel 8 travel show, My Star Guide (我的导游是明星), a flag was pasted right over the area of mainland China.
To the uninitiated, this graphic might seem as though mainland China belongs to Taiwan.
Different interpretation?
This takes things to a whole new level when compared to the existing "Taiwan belongs to China" rhetoric from Beijing, or the sovereignty issue of Diaoyudao Islands, or Diaoyutai, as the Taiwanese use to refer to the group of uninhabited islands in the East China Sea.
The trailer has since been taken down by Chan Brothers from their Facebook page, but there's a gif here:
Netizens spotted the Taiwan-China merger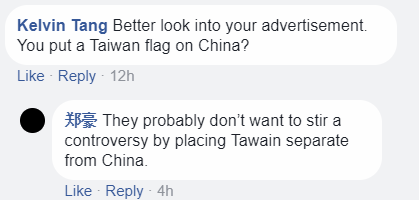 [related_story]
Making Chiang Kai-shek proud
Chiang Kai-shek -- the Generalissimo who fled to Taiwan after losing a bitter civil war to the Communists in 1949 -- once dreamt of retaking the mainland.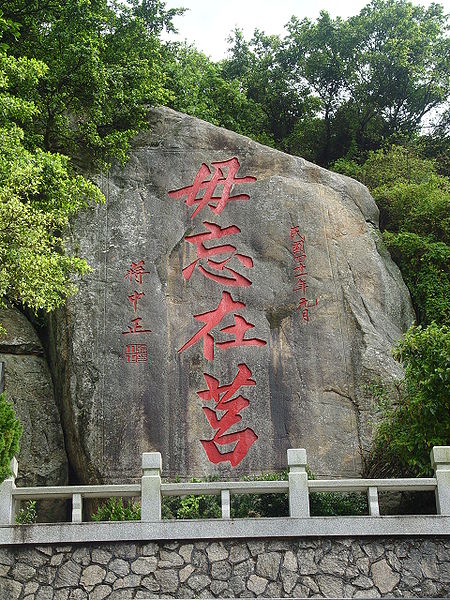 Well, more than six decades later, mainland China is finally labelled under the flag of the Republic of China (which is Taiwan's official name -- depending on who you talk to), which is associated with Chiang's party, the Kuomintang (albeit it was featured in a trailer for a Singapore TV show).
If he was still alive, he'd be proud.
Top image via Chan Brothers Travel/ Facebook
Here's a totally unrelated but equally interesting story:
Uzbekistan is such a beautiful country it sounds like Us Back In An Instant
If you like what you read, follow us on Facebook, Instagram, Twitter and Telegram to get the latest updates.