"@ajisensg never fails to disappoint me"
A local influencer has become the subject of online ridicule after the internet picked up on an atrociously-worded Instagram post on her account that promoted Ajisen Ramen.
This is the post, from Facebook page Kiasu Memes for Singaporean Teens: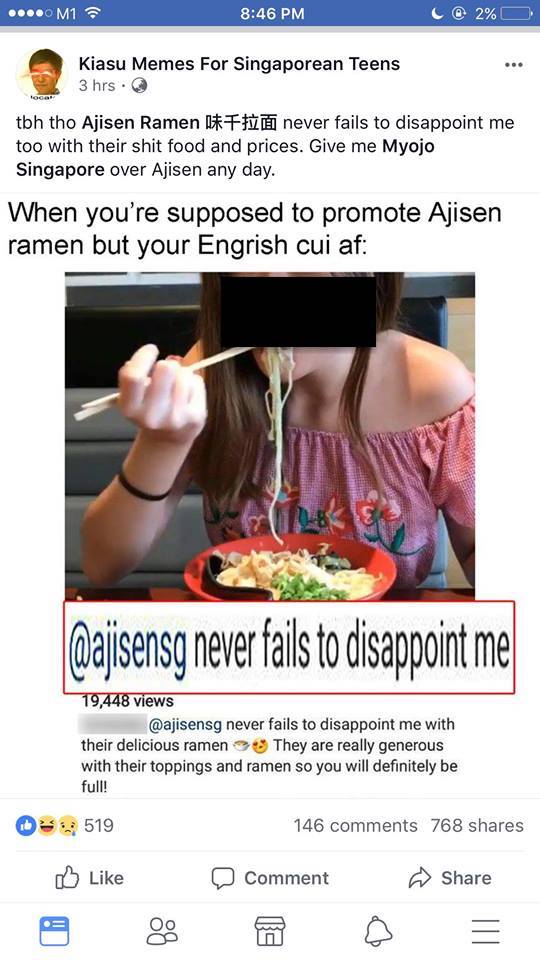 The influencer in question, whom we shall also not name or link to protect her privacy, has around 20,000 followers.
Naturally, the unintended message resulted not only in backlash for the influencer herself, but also for the brand she was trying to promote:





But some other users tried to protect her (aww):
[related_story]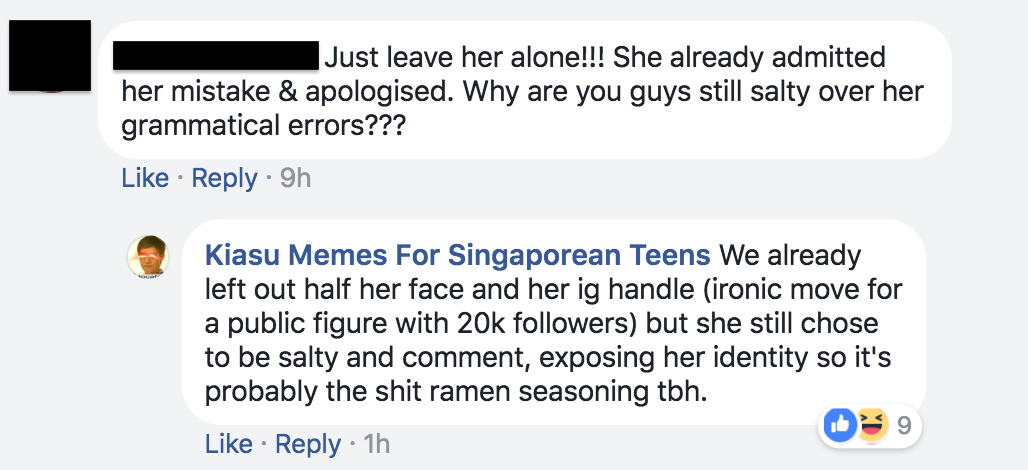 Influencer responds
And yes, as you might have noticed, the page pointed out that the influencer did respond to the post.
Despite being censored on the meme itself, she had no qualms about commenting on the page with her personal account:
However, the above comment was edited to reflect proper grammar, after another user corrected her.
Here's her original comment:
I am so glad that you "corrected" my English here. I definitely learnt something. Now I know that everything has to be perfect so people would not judge you. In the future, I will definitely type in perfect English and check thoroughly for any grammatical mistakes. I apologise that I am not perfect but I do not get the point why you have to bash me up like that? Is it nice to make fun of people like that? Does it means that you guys have never make a grammatical mistake before in your life? If you all did not, kudos to you. Thank you.

*Pardon me if this is still in poor English...*
In line with her new resolution, however, the influencer took it upon herself to correct another user's writing in the same thread:

...yup.
Changed to "@ajisensg have delicious ramens"
Since the backlash, however, it appears the influencer has taken steps to improve her Instagram caption: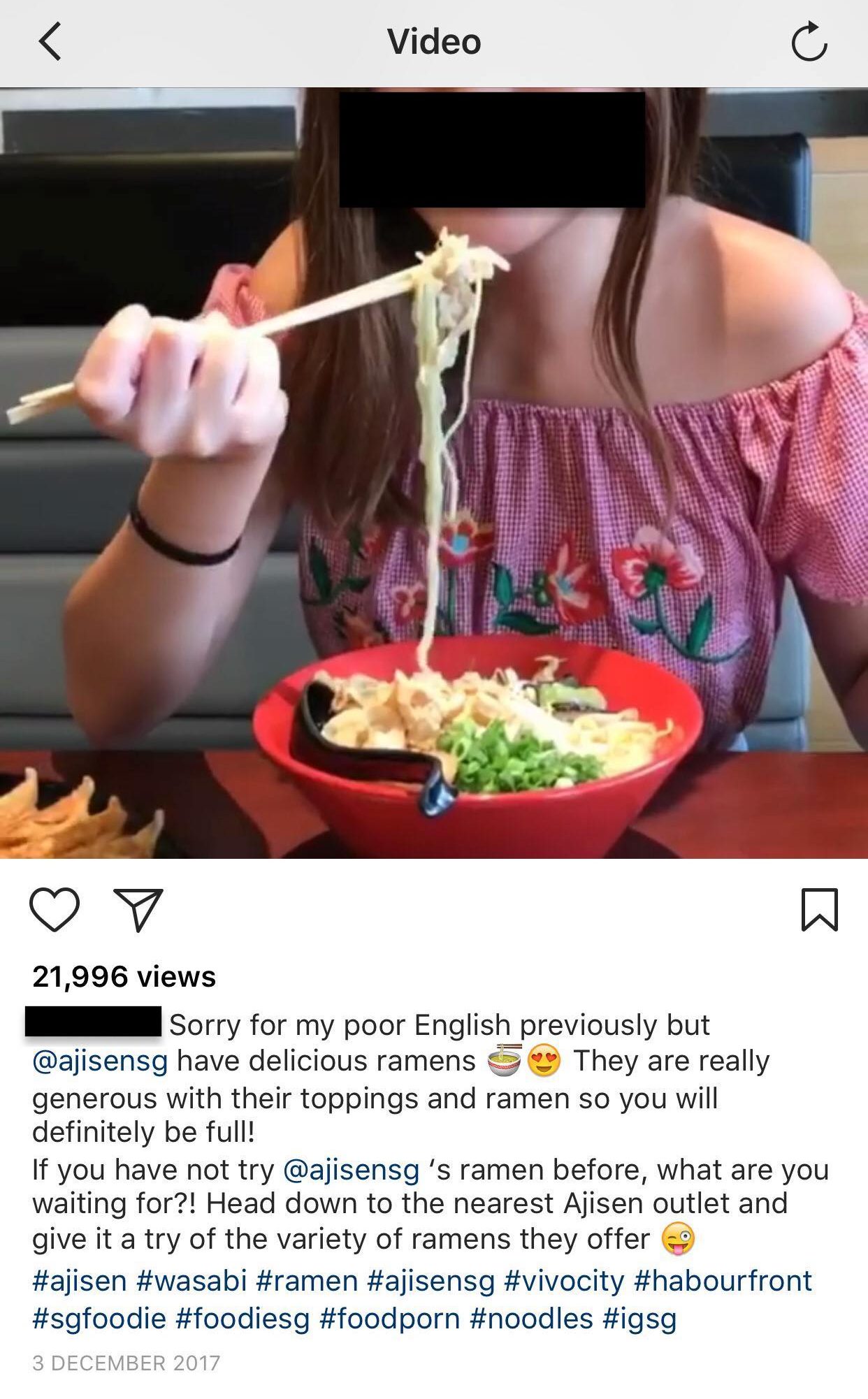 Unfortunately, a glaring new mistake was created... and others weren't fixed :/
She also took to her Instagram stories to share her views on the entire situation, while featuring her own comment on the post in a screenshot: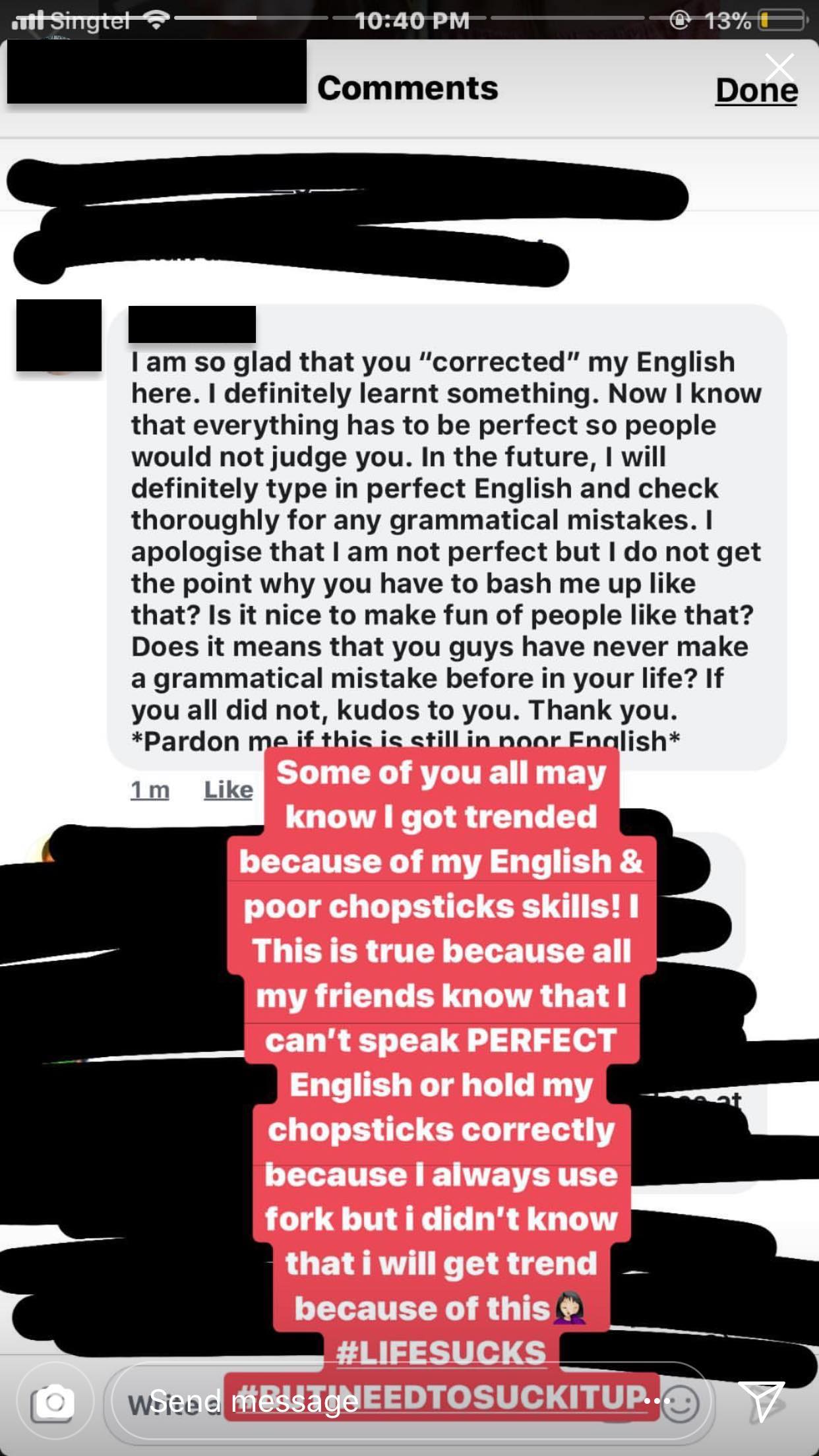 Picked up by another Facebook page
The influencer's Instagram post was also picked up by the notorious Singaporean Influencers and Bloggers write SHIT English and are annoying AF: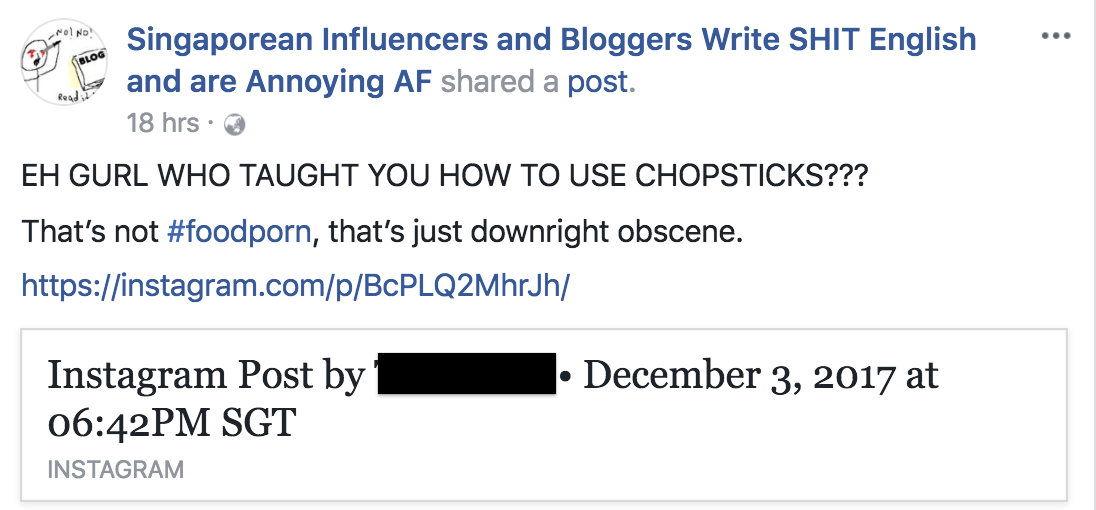 Interestingly, their post seems plenty milder than their usual treatment, perhaps as a result of the backlash they experienced after mocking another influencer with questionable English.
At least everyone's talking about Ajisen Ramen again ¯\_(ツ)_/¯
Top photo: Screenshots via Kiasu Memes for Singaporean Teens and Instagram
If you like what you read, follow us on Facebook, Instagram, Twitter and Telegram to get the latest updates.