Here's a summary of the latest F&B saga in town so far.
Fantasy Desserts, a dessert kiosk in Orchard Gateway, actually sent a cease and desist letter to a customer who left a 2-star review on the shop's Facebook page, on the grounds of defamation:
Apologises
However, after several days of hoo-ha and back-and-forth since the incident started on Jan. 28, Fantasy Desserts have come forward to apologise publicly.
The apology is directed not only at Celena Ho -- the customer involved -- but also to the public:
In case you can't see it: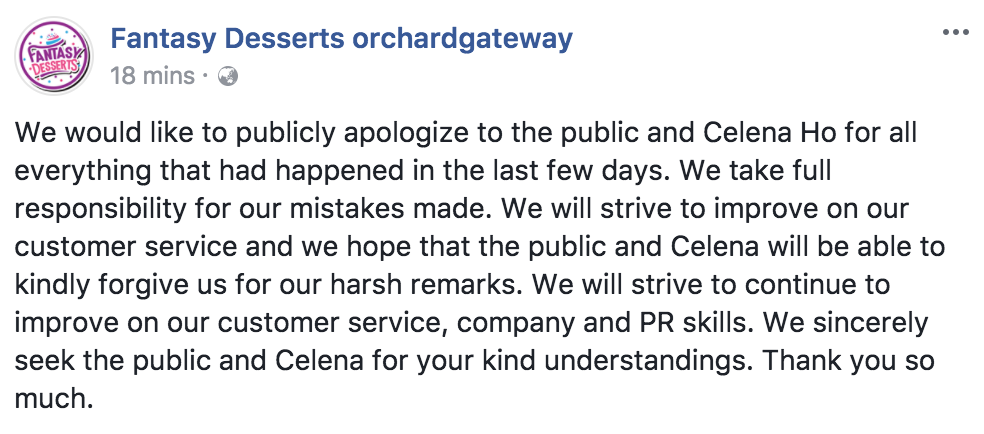 [related_story]
Besides taking full responsibility for their mistakes, Fantasy Desserts also specifically mentioned improving their customer service and public relations skill.
However, the comments on their apology post seems to be hidden, as the section could not be expanded to view its contents.
In the meantime, Ho's Facebook post and profile remain down.
We have reached out to Fantasy Desserts for comment regarding how they will proceed with the lawyer's letter sent to the customer and will update if they reply.
If you like what you read, follow us on Facebook, Instagram, Twitter and Telegram to get the latest updates.