Bonker's Closet is a video series showcasing the biggest and boldest (read: extravagant AF) closets all over the world.
Jamie Chua, a socialite boasting over 610,000 followers on Instagram was featured on the web series on Feb. 23.
Now, for most Singaporeans, one fitted closet is enough to store all their clothes, but that's not the case for Chua.
Chua's closet which is only accessible via fingerprint is about 65 square meters big - roughly the size of a 3-room HDB flat.
In there, she stores cabinets full of dresses, over 200 Hermès bags (which, by the way, costs between US$8,000 to US$300,000), drawers full of jewellery and over 300 pairs of shoes, each averaging at US$1,500.
Drawers of clothes
According to Chua, who has at least seven fitted closets full of jackets, long dresses and blouses, her collection still isn't enough for her.
"I think I need more closet space."
Here are some things you can find in her walk-in wardrobe:
Chanel tweed jacket (US$3,850)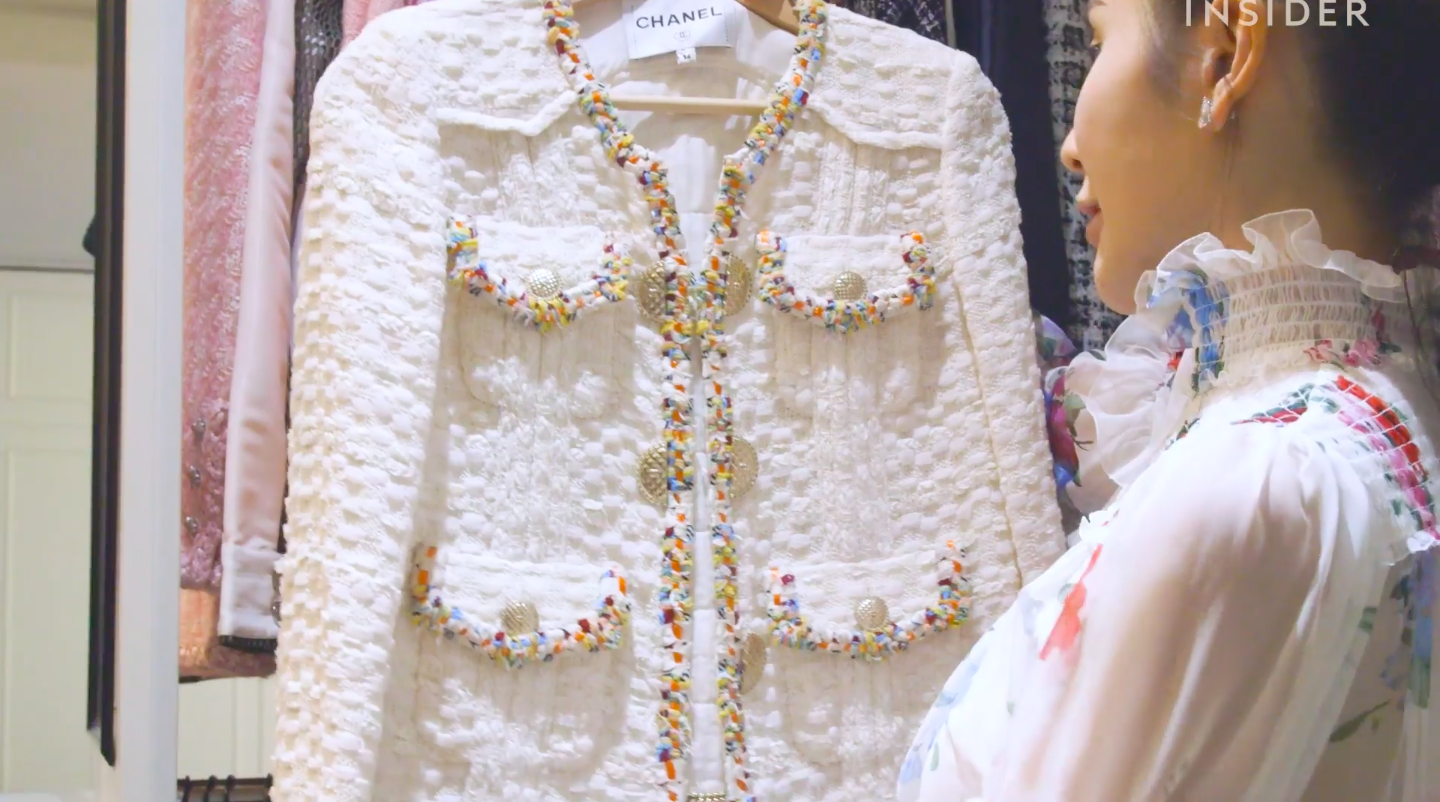 Gucci silk bomber jacket (US$4,980)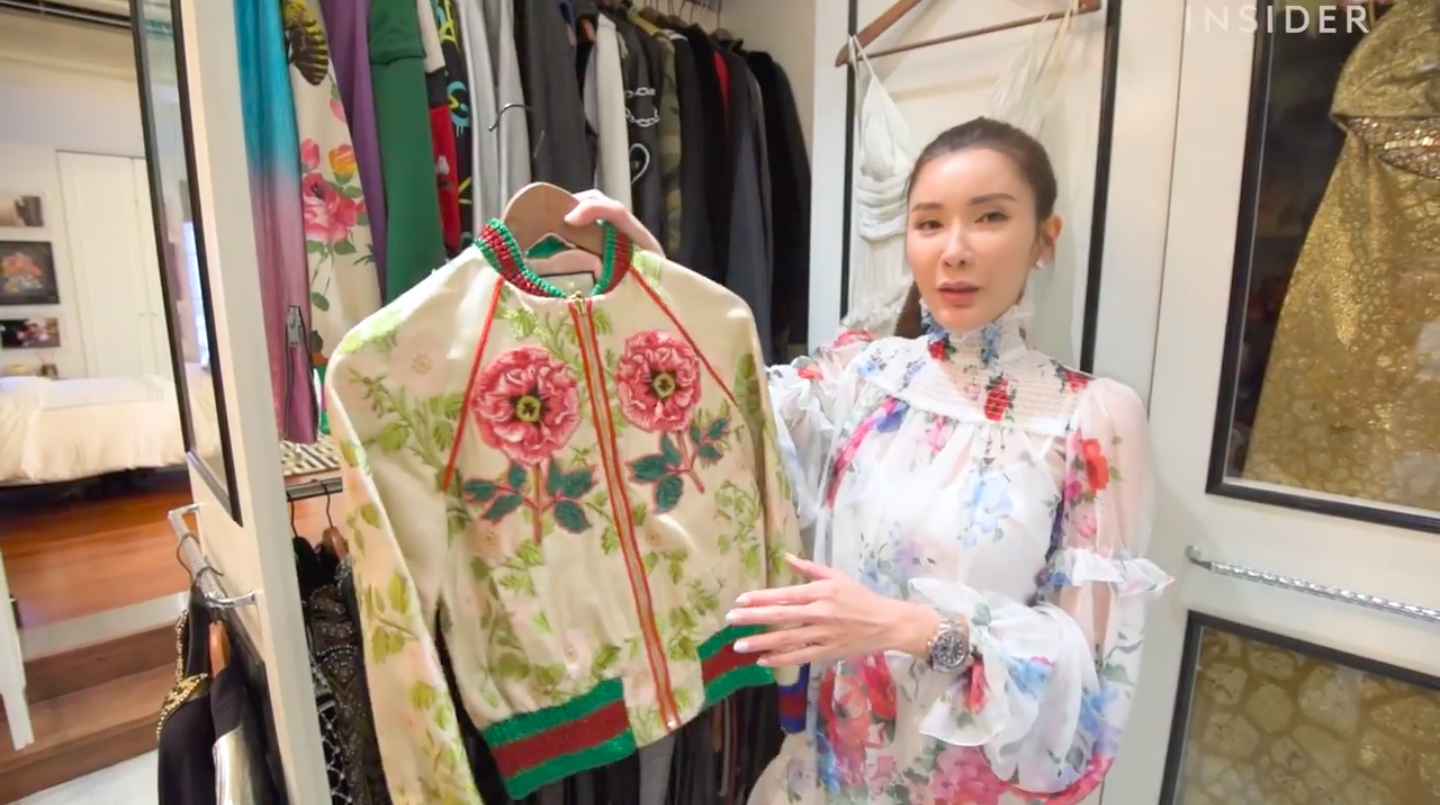 Rami Kadi custom gown (US$27,000)
Ashi Studio runway dress (US$6,000)
https://www.instagram.com/p/BcMF8DInpAn/
[related_story]
Cheapest shoes shown is US$795
The founder of a premium skincare range also shared that she likes "to wear sneakers" on a normal day.
But her sneakers aren't so averagely priced, though.
Roger Vivier sneakers (US$1,325)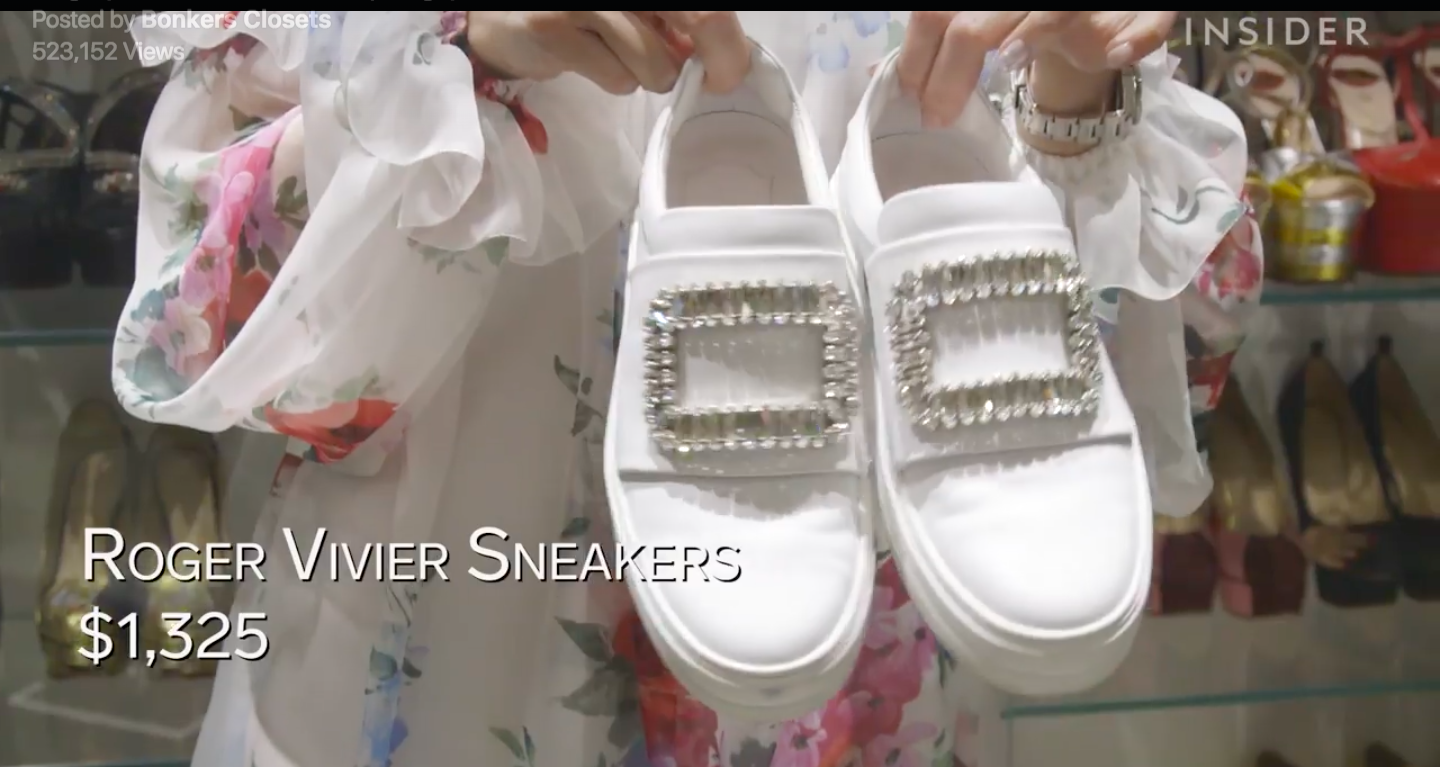 Louboutin spiked heels (US$3,495)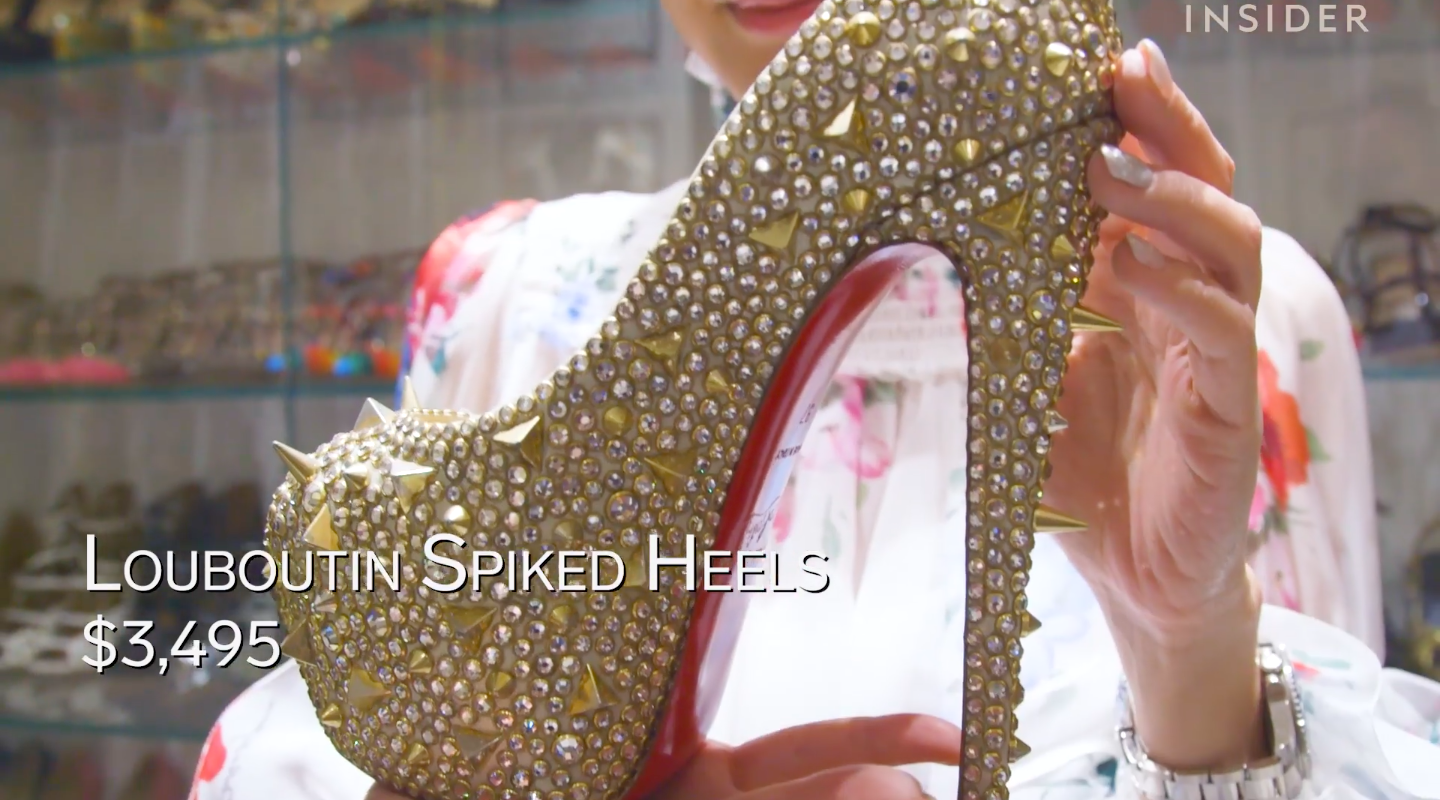 Sophia Webster wing boots (US$795)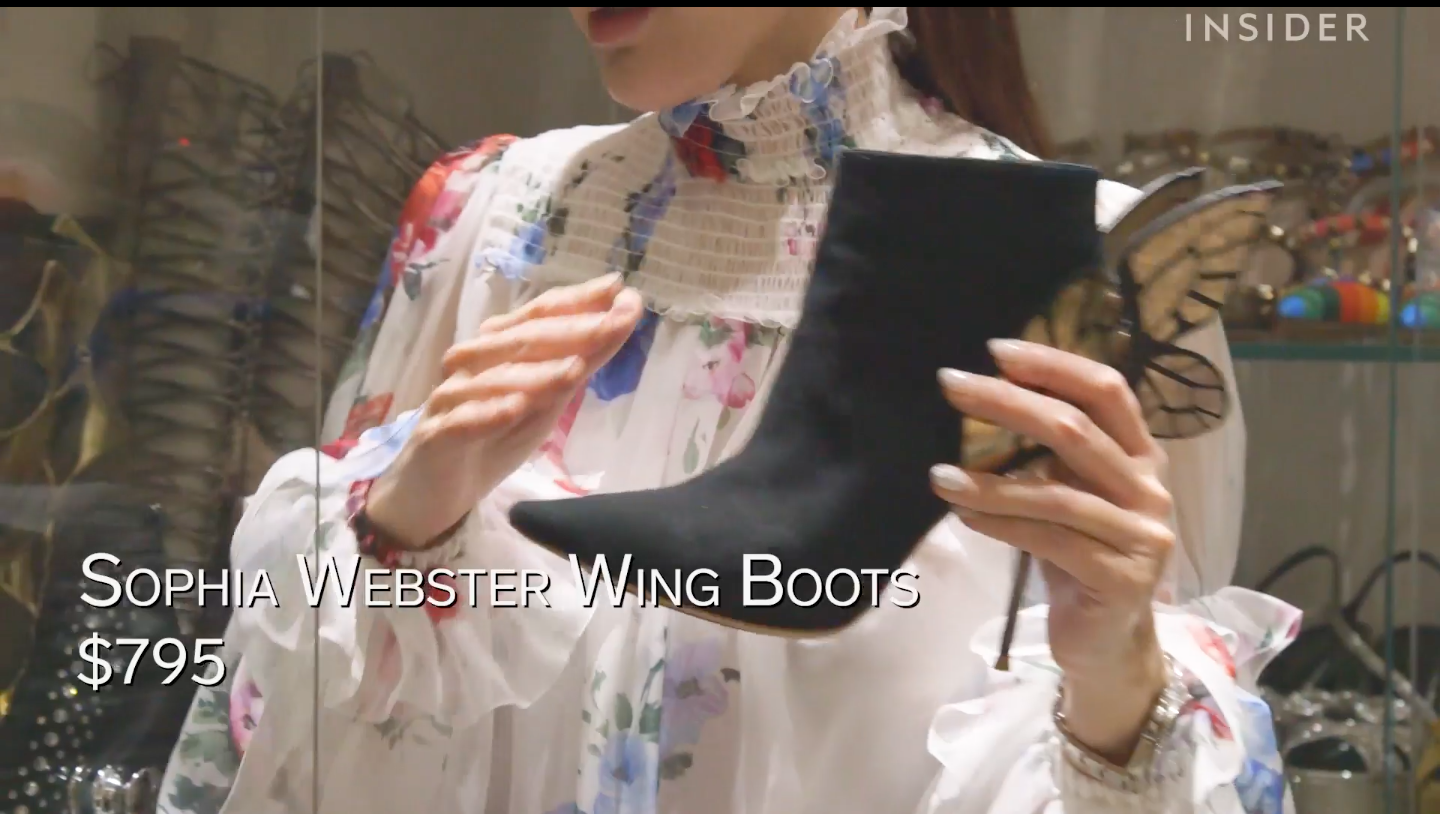 This pair of boots is the cheapest item that was shown in the video, by the way.
Hermès bags
Hermès doll bag (US$75,000)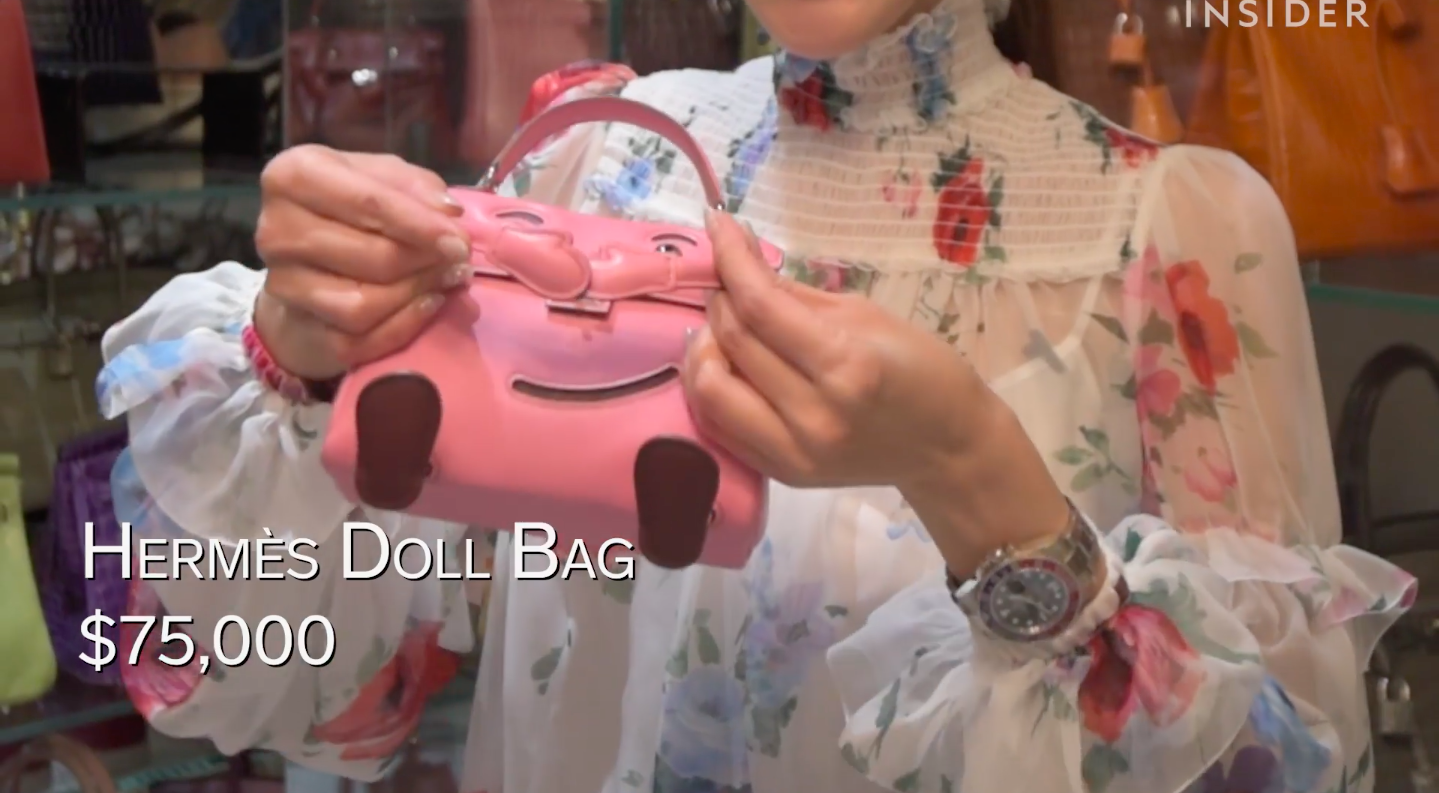 Hermès mini pochette (US$11,800)
This bag, she claims, is "useless".
"You can't put anything in them. Maybe like a credit card and a piece of tissue."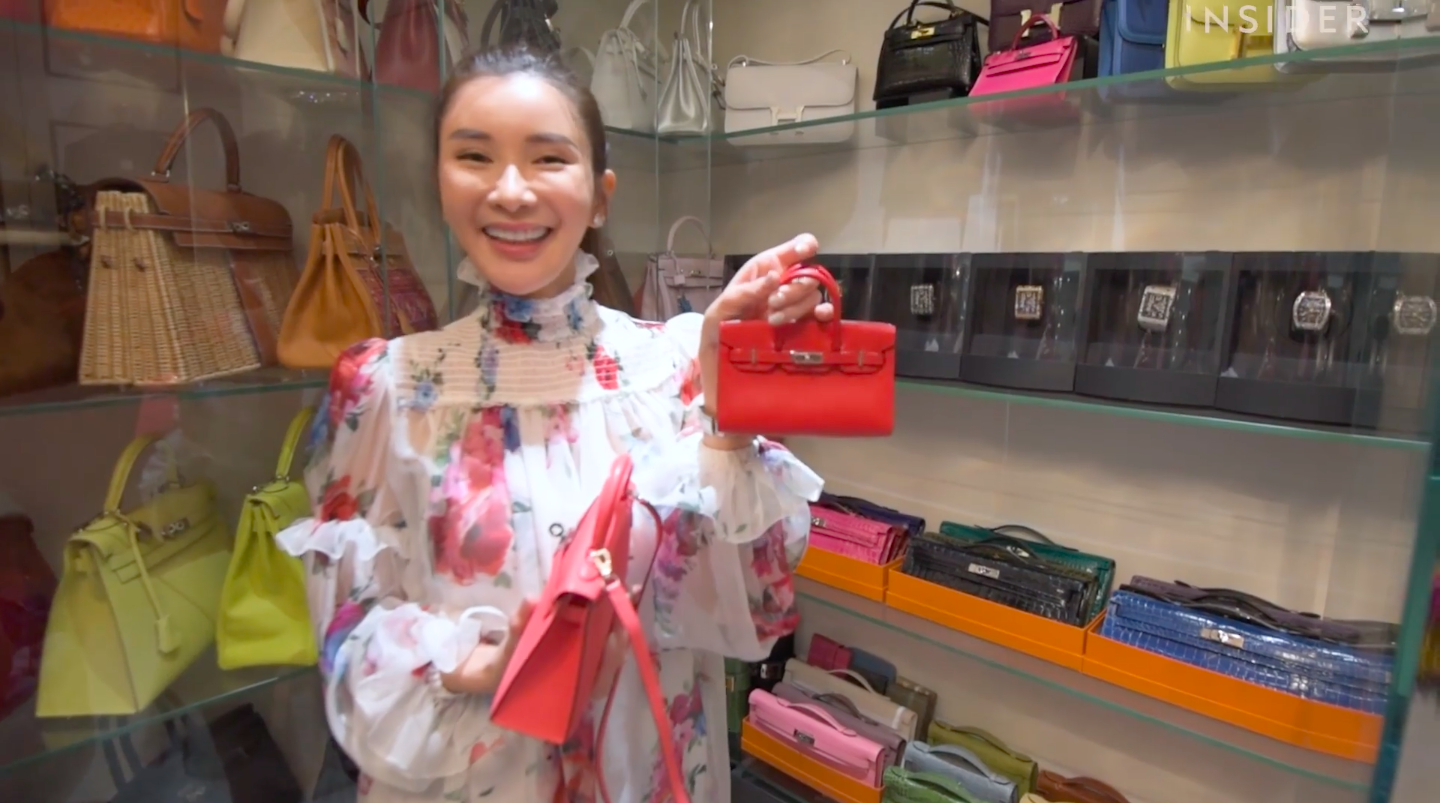 Himalayan crocodile Birkin with white gold detailing and 245 diamonds (US$432,000)
While the web series didn't state how much this bag made out of crocodile skin costs, we did a quick Google search and found a Vogue article stating that it costs a hefty US$432,000.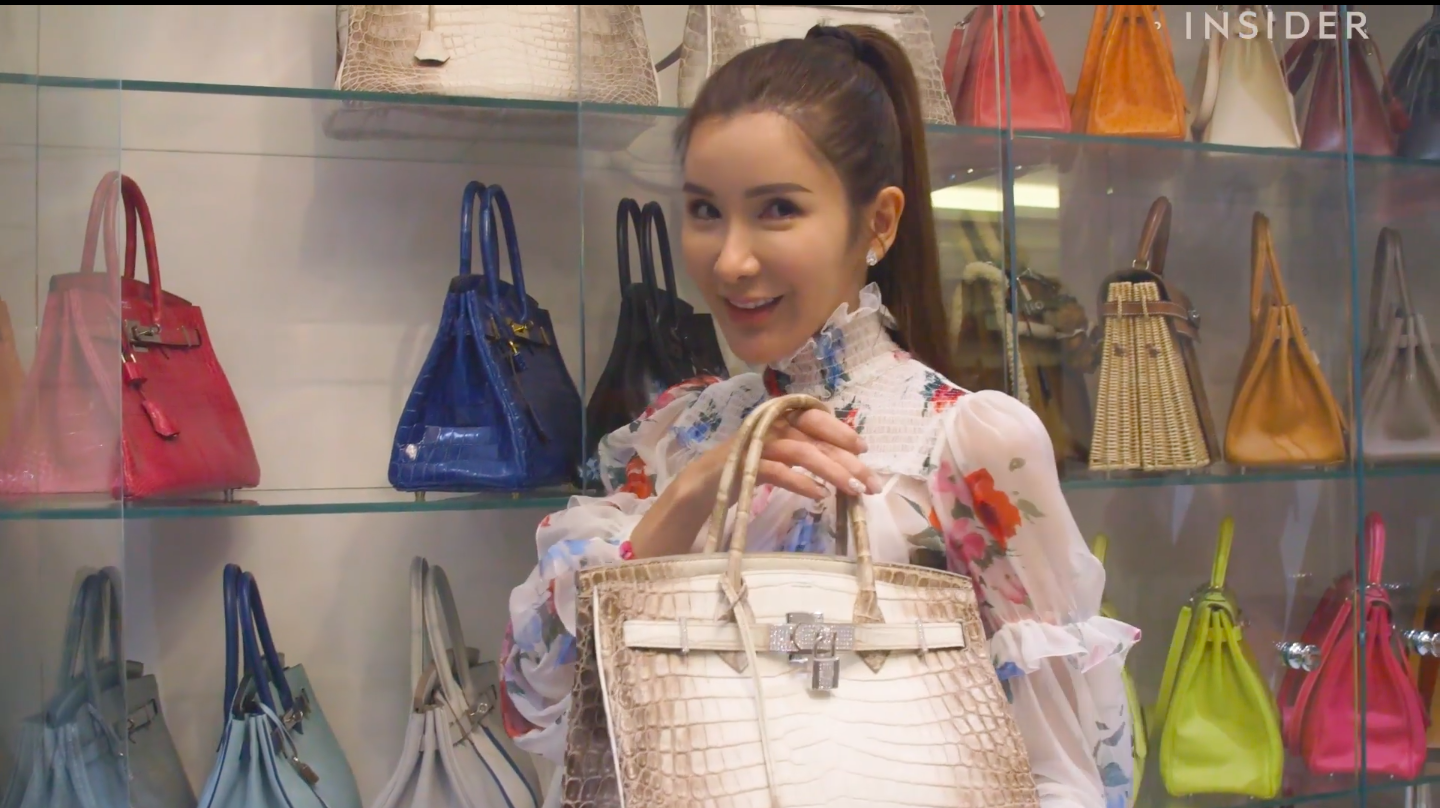 Total worth
We tabulated the cost of every item that was shown, including the crocodile Birkin bag, and it amounted to a whopping estimate of S$850,000.
With that amount of money you can buy at least three 4-room BTO flats in Punggol or about 210,000 packets of chicken rice, #justsaying.
But at least we know she's a true blue Singaporean when she answered the following when asked if she is one of Singapore's best-dressed woman.
"That's not a question I should answer. Self praise is no praise."
Top image screenshot via Bonker's Closet's video
Here's a totally unrelated but equally interesting story:
These stories of Singaporeans rallying to help each other will make you have faith in humanity again
If you like what you read, follow us on Facebook, Instagram, Twitter and Telegram to get the latest updates.