You might have vaguely heard about the Keppel O&M corruption scandal at the end of last year.
News of it has been rolling for the past three or four years, but reports mentioning the Singaporean conglomerate only surfaced here between June and August 2016.
But first, a summary:
A Singaporean government-linked company, Keppel Offshore & Marine (O&M), has been found to have done some very corrupt things -- paying people a lot of money to accept their business over other companies.
Some S$73 million was involved over 14 years -- between 2001 and 2014.
The money went to people very high up in Brazil -- politics as well as in the oil sector -- in order to win contracts for business.
Keppel's profits? In excess of S$467.6 million.
And then they forked out more than S$563 million in fines in a deal to avoid going to trial about it -- to Brazil, the U.S. and to Singapore's governments.
This case is set to go down in history as a record settlement for a cross-border corruption probe involving a Singapore-listed entity.
So, let's break this whole thing down.
What is Keppel O&M and what does it have to do with Keppel?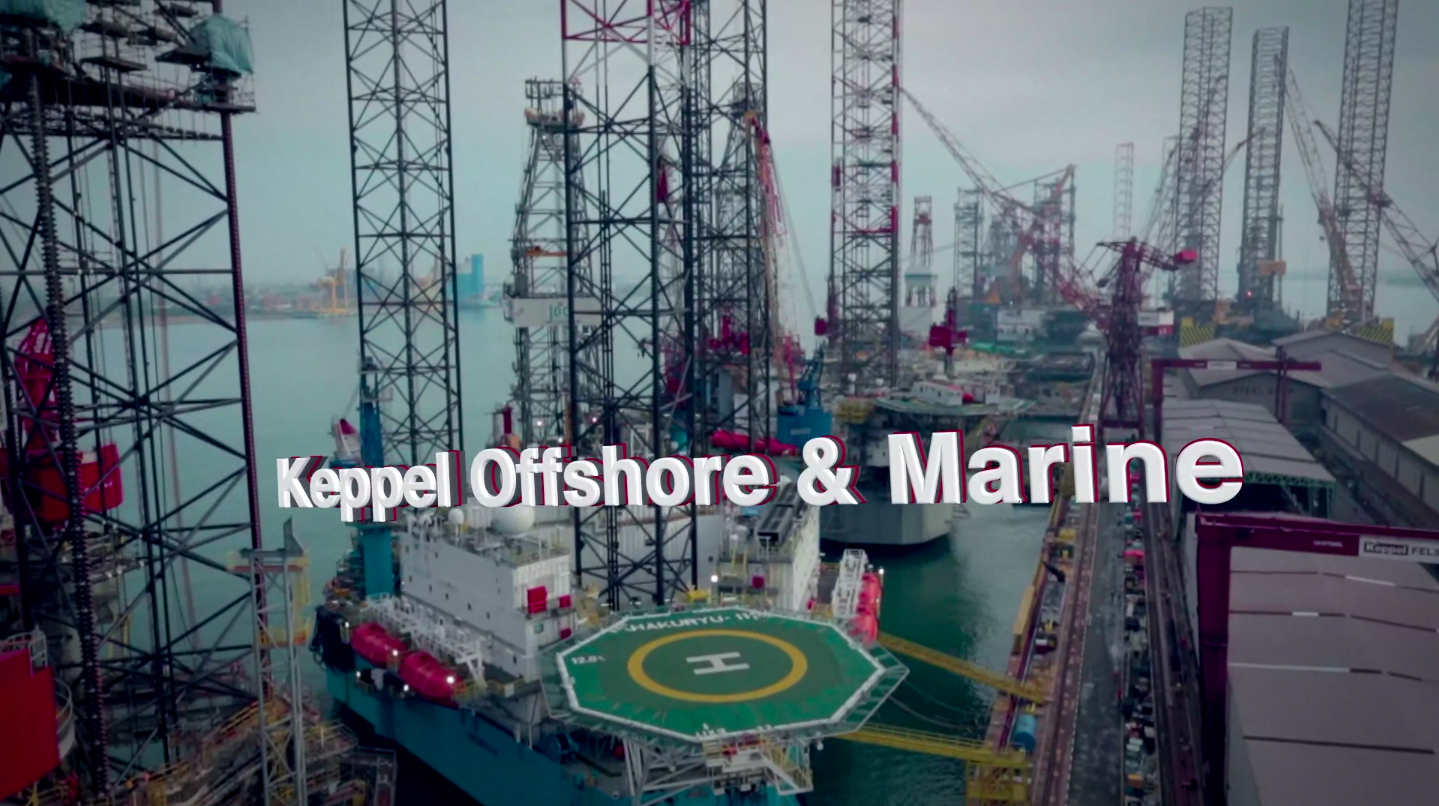 Keppel Offshore & Marine (O&M) is one of five main businesses making up Keppel Corporation, and also the world's biggest builder of offshore oil rigs.
Keppel Corp, meanwhile, is a massive Singaporean group of companies consisting of offshore & marine, property, infrastructure and asset management businesses.
And Keppel is a government-linked company?
Temasek, previously called Temasek Holdings, is the largest shareholder in Keppel Corp.
It's listed on Aug. 15, 2017 as owning a 20.43 percent stake.
So what did Keppel O&M do wrong?
This question will have the longest answer, so sit tight.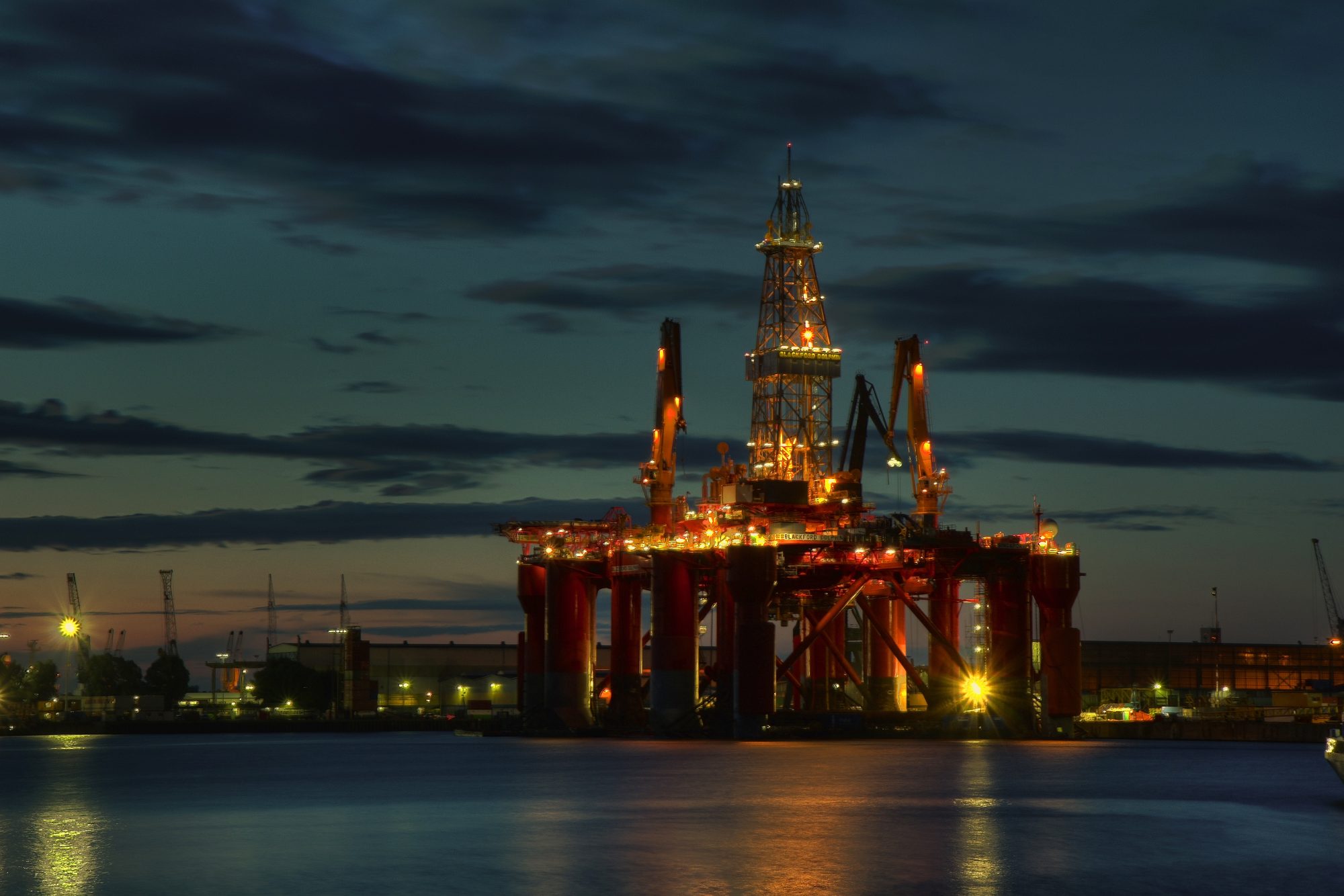 What you're looking at is an offshore oil rig built by Keppel O&M.
This one's in the Netherlands, but they've also got quite a few that they built for Brazil's largest state-owned oil company (called Petrobras), as well as a Brazilian oil rig builder called Sete Brasil Participacoes.
What we now know is that Keppel O&M didn't secure these oil rig building deals fair and square -- 13 contracts worth billions of dollars combined.
What we have learned is at least five senior folks, allegedly including Keppel O&M's immediate past CEO, Chow Yew Yuen, used bribes to entice the Brazilians to award the business to them.
Here are the other four named in a Bloomberg report, dated Aug. 3, 2016:
Tong Chong Heong, a former senior executive at Keppel Corp;

Tay Kim Hock, a former CEO at Keppel Fels Brasil;

Kwok Kai Choong, the CEO at Keppel Fels Brasil; and

Choo Chiau Beng, a former Keppel Corp CEO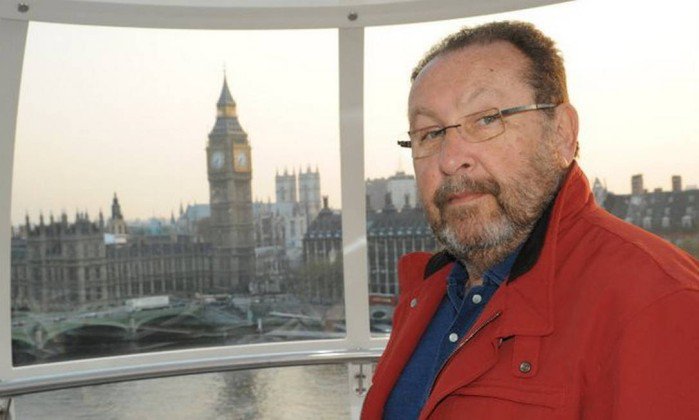 Chow, Tong, Tay, Kwok and Choo were named in court testimony by a someone named Zwi Skornicki (pictured above), a former third-party agent for Keppel O&M in Brazil.
According to Skornicki, the five of them told him he could act on Keppel O&M's behalf to bribe people who would later in exchange award Keppel O&M contracts for Petrobras.
Still with us? Okay, good.
And how were these corrupt payments done?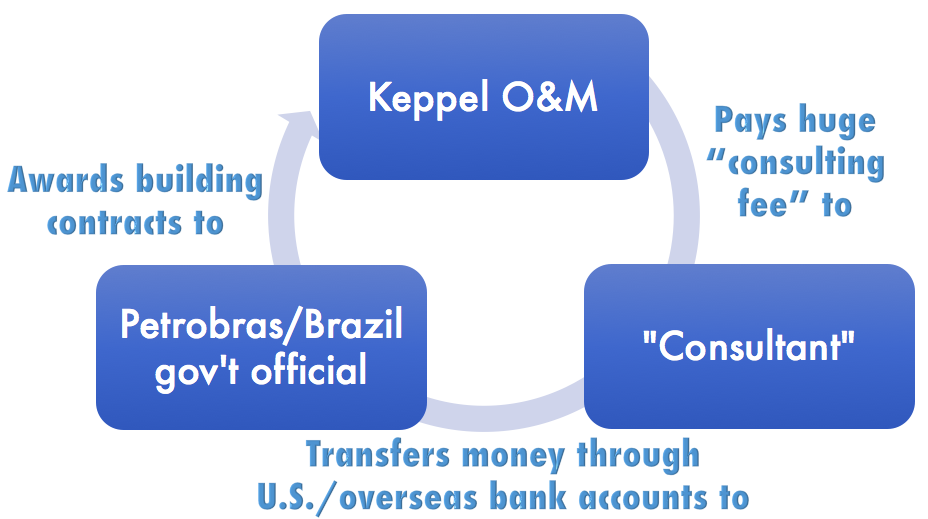 According to the U.S. Department of Justice (DOJ), five high-level Keppel O&M executives -- referred to anonymously -- went about this by paying very large commissions to intermediaries (referred to as "consultants"), under the guise of legitimate consulting agreements.
At this point, we should mention that we're not sure the five listed in the DOJ's announcement are the same five named by Bloomberg above.
These "consultants" would then transfer these monies to whoever is supposed to receive them -- officials from Petrobras, Sete Brasil or the Brazilian ruling Workers' Party, for instance.
The screenshot below shows an example of these payments: A sum of US$4.5 million in nine US$500,000 instalments, highlighted in the DOJ's court documents.
("Consultant" here, by the way, refers to a Brazilian agent who helped Keppel O&M pay out their bribes to the Brazilian then ruling Workers' Party officials between the years 2000 and 2016):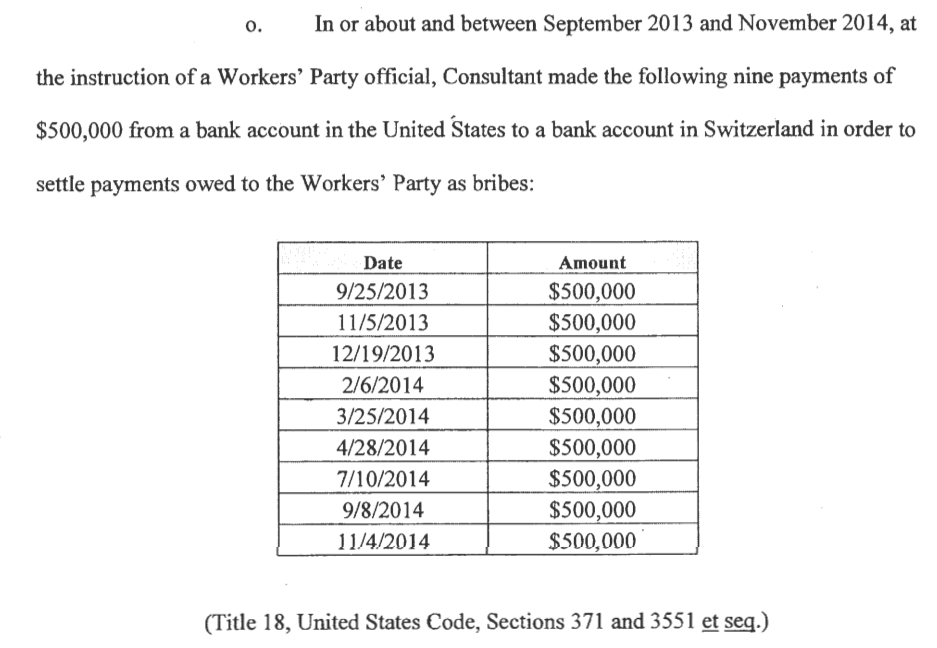 Another money laundering (the process of trying to make dirty money look clean — the term makes sense, right?) route they took: passing the funds through a series of shell companies using the global financial system including the United States banking system.
[related_story]
Isn't this between Singapore and Brazil? What does this have to do with the U.S.?
The U.S. is involved for two reasons:
Quite a bit of the corruption came from a U.S.-based subsidiary of Keppel O&M, called Keppel O&M USA Inc.

Quite a bit of the money that was being transferred around and through shell companies was moved through American bank accounts, as well as shell companies registered in the U.S..
The U.S. Department of Justice (their rough equivalent to our Attorney-General's Chambers) prosecuted the case as violations of an American law known as the Foreign Corrupt Practices Act.
They note, significantly, though, that this is the first time the DOJ worked out a coordinated resolution with Singapore -- with Brazil, they had done a few others prior.
And how did Keppel initially respond to these allegations?
The funny thing is, they initially tried to deny it outright.
When revelations first hit Keppel in February 2015, they released quite an amusing statement (which you can download here) that said, essentially:
We have a code of conduct that bars corruption

We reviewed the agency Skornicki works for and the agreement we have with them explicitly says no corruption allowed. (No really, go read it, it's really quite entertaining because that's actually what they said)

Also, we make plenty of positive contributions in Brazil -- social welfare programmes, community activities, and political donations
Skornicki was arrested in February 2016, and on the day news of that came out, Keppel said it "had since put the agency relationship with Skornicki on hold" until the authorities came to a conclusion about whether he was corrupt or not.
And then, in August 2016, in the wake of Skornicki's explosive revelations in court (Brazilian media started amusingly referring to him as "the human bomb"), Keppel Corp immediately released a statement decrying his claims as false: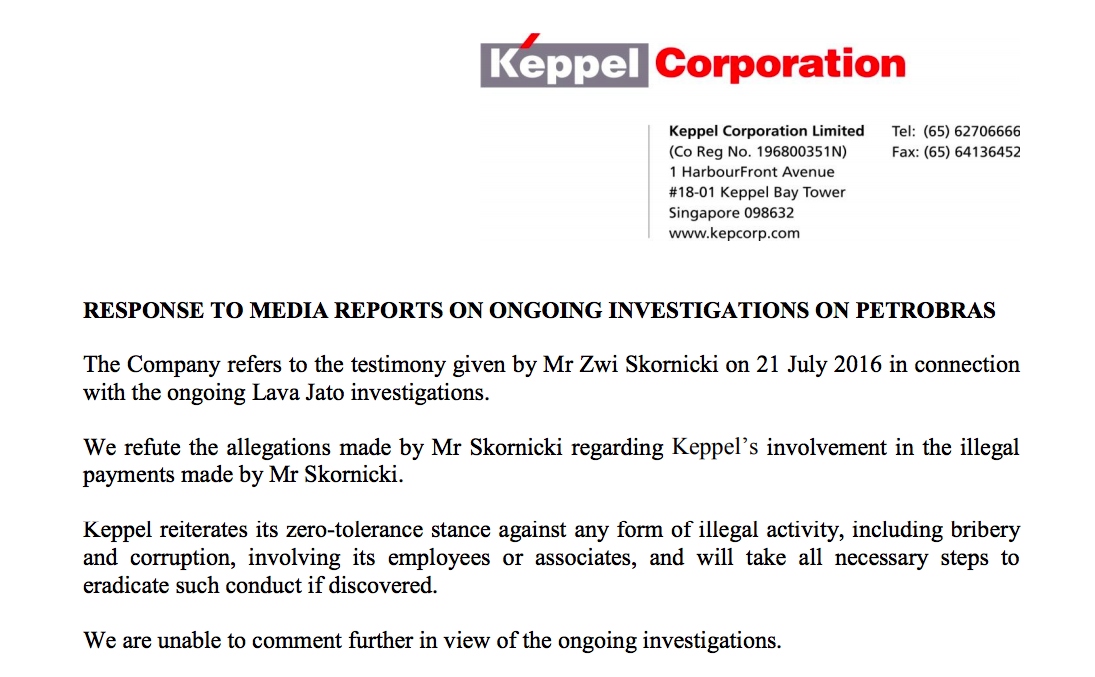 Their statements were stronger in other reports on the same hearing — here's how The Straits Times covered their response back in August 2016:
In an exchange filing released last night, Keppel said it "strongly denies the allegations reportedly made that Keppel executives authorised Mr Skornicki to pay bribes on its behalf".

"None of the individuals named in the article, including the current CEO of Keppel Offshore and Marine Mr Chow Yew Yuen, have ever authorised Mr Skornicki to make any payments as bribes."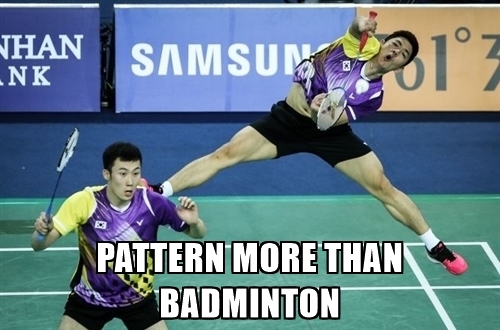 Interestingly, though, just three months later, there was a U-turn, and Keppel released a follow-up statement that said it "recognises that certain transactions associated with Mr (Zwi) Skornicki may be suspicious", after "further internal investigations".
It also expressed a renewed "intention to cooperate and work towards the resolution of the underlying issues arising from or in connection with the transactions".
Slow clap.
So... how did all this get thrown out into the open, and why'd it take so long?
To properly answer this, we need to tell you about something called...
Operation Carwash.
Thanks to our early leaders, corruption is not something Singaporeans are used to hearing about, but it's a huge and unfortunately very common thing in many other countries, especially the ones with plenty of resources and rapidly-developing economies.
Like in Brazil -- also a country we know little about apart from its strong football team.
It's the fifth-largest country in the world, in terms of land mass and population, and is also a leading exporter in several food crops like raw cane, refined sugar, soybean and orange juice, just to name a few.
It also happens to be riddled with tonnes of corruption among its government, political leadership and ruling political parties.
Now that stage is set, let's get to Carwash, or in Portuguese, Lava Jato (both these links provide useful sum-ups of the scandal and its implications for Brazil, by the way).
This is the Posto da Torre Portuguese for Tower Gas Station, in Brasilia, the capital of Brazil: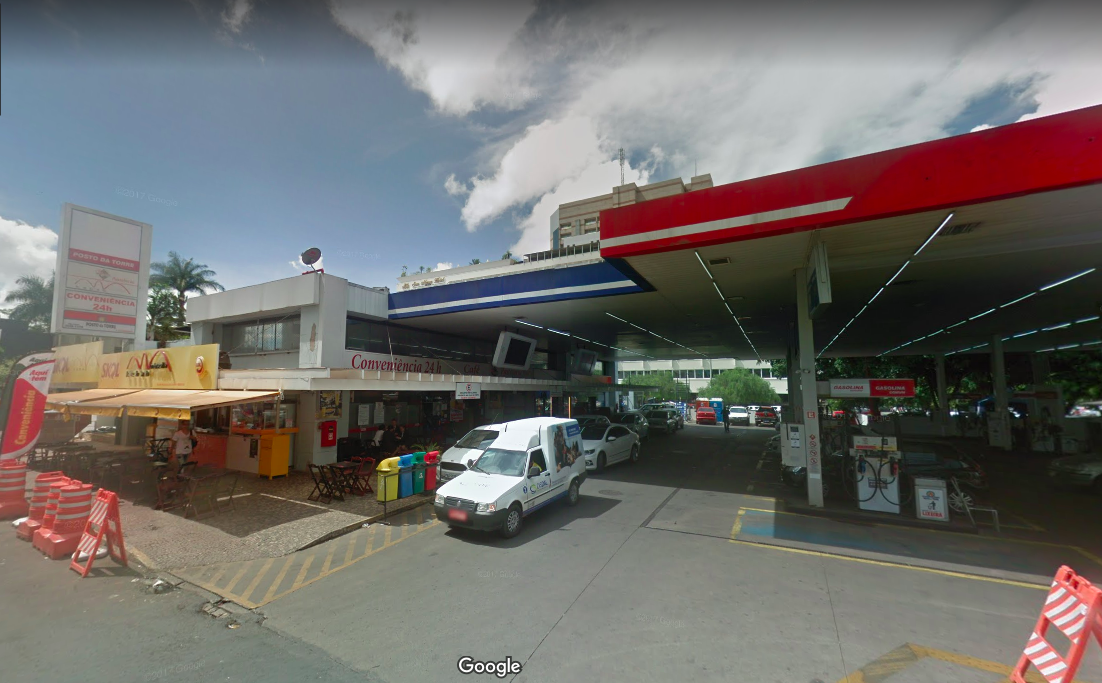 Like any regular petrol station we see in Singapore, it's got a convenience store and such, but it also has money changers and a remittance service.
Brazilian police started noticing in and around 2014 that a lot of money was getting transferred through that little shop at that otherwise nondescript petrol station, and started looking into it.
It was through a series of black market money launderers and bankers whom they arrested that they discovered the immense iceberg they were sitting at the tip of.
It was through this investigation that they discovered that Brazil's then-ruling Workers' Party had used their influence to pick the top management at Petrobras, which in turn collected bribes and shared them with these politicians and party leaders -- these funds were allegedly used in their political campaigns too, but the party denies it.
We already know that the Workers' Party received millions of dollars in bribes from Keppel O&M's executives alone.
But Keppel wasn't the only company that was bribing them for business. Many other global corporations were doing the same thing, really -- that's what makes Operation Carwash as massive as it is.
So, Operation Carwash is essentially how Petrobras accepted bribes from foreign corporations in exchange for business contracts.
Because Petrobras is state-owned, the then-ruling Workers' Party used their influence to put people who are friendly to them in charge of Petrobras, so that when they got money from these foreign companies, they would also pass on some of that money to the Workers' Party folks.
And everyone involved was happy because the foreign companies got the business, Petrobras executives got money, and so did the Brazilian government officials -- note, not the government, because at the end of the day, loads of investment that went into the Brazilian oil sector ended up lining all these corrupt people's pockets.
Here's a nifty comic that puts this all together for those of you who are more visual.
And... what does this have to do with Keppel and Singapore again?
We're getting to that.
As we mentioned, Keppel O&M, as well as its subsidiary Keppel O&M USA Inc., were first named in this massive investigation in February 2015, and Keppel started its own internal investigations into it.
We never heard what the outcome of these internal investigations were at that time.
But last week, together with the DOJ's announcement of the massive fine Keppel paid, we learned that Keppel has taken varying levels of action against 17 Keppel O&M employees (read point (e) on page 3 of the document we linked to just before this):
Got rid of seven of them,

Demoted and/or issued warnings to another seven who didn't take sufficient steps to catch the corruption, or who missed it in their line of duty,

Issued S$11.9 million in financial sanctions (punishments of various kinds) to 12 of them, both to those who have left and those who remain, and

Conducted training in anti-corruption and compliance for six of them.
(Yep, we know the number adds up to more than 17 — we reckon that's because some of the employees and ex-employees received more than one of these punishments listed above, but were still counted separately.)
Now, pretty much everyone who's been implicated in this massive operation thus far was named by someone else who got caught.
In the case of that dude we told you about, Skornicki, he was named by a former Petrobras executive named Pedro Jose Barusco, who ratted on him after realising his game was up, in exchange for a lighter punishment.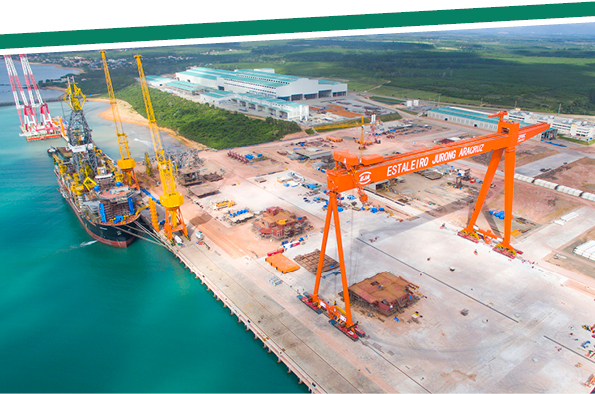 Interestingly, according to a Straits Times report, this Barusco fella also ratted on an agent for a shipyard (the one pictured above) owned by Sembcorp Marine's Jurong Shipyard, claiming he, too, was involved in rounds of corruption and money laundering as well. That fella was arrested in 2015.
We don't know if the corruption he allegedly did had anything to do with Sembcorp Marine -- but just as a by-the-way, Sembcorp Marine is most definitely also a government-linked company.
Temasek holds a 49.5 percent stake in it.
Another interesting nugget we have is Jeffery Chow, an American ex-Keppel lawyer, admitted to knowingly drafting contracts with a Keppel agent in Brazil (unconfirmed to be specifically Skornicki) to deliberately overpay him or her by millions of dollars so he or she could pass on the money to bribe Brazilian officials in Petrobras and Sete Brasil.
So, Keppel's actions aside, what's being done about this in Singapore?
Not much, yet.
What we have now is a joint statement from the Attorney-General's Chambers and the Corrupt Practices Investigation Bureau -- our main state bodies that look into corruption here -- that say Keppel has been given a "Conditional Warning", in lieu of prosecution.
It essentially adds that the AGC and CPIB were part of the investigations by the U.S. DOJ and Brazil's authorities, and recognised the "extensive remedial measures" Keppel O&M took, as well as their "substantial cooperation" with investigations.
However, it does say that investigations against the individuals involved in the corruption are "ongoing". Perhaps more might come down the pike? We'll have to sit tight and see.
We also have the first Parliamentary session of the new year to look forward to, coming Monday, Jan. 8 2018, where three Workers' Party MPs have filed questions about it. We hope they'll be aired.
Is this the biggest corruption scandal Singapore has ever seen, like, ever?
Well, yes.
It's even made it to number seven on the top 10 biggest penalties paid after being prosecuted under the U.S. Foreign Corrupt Practices Act: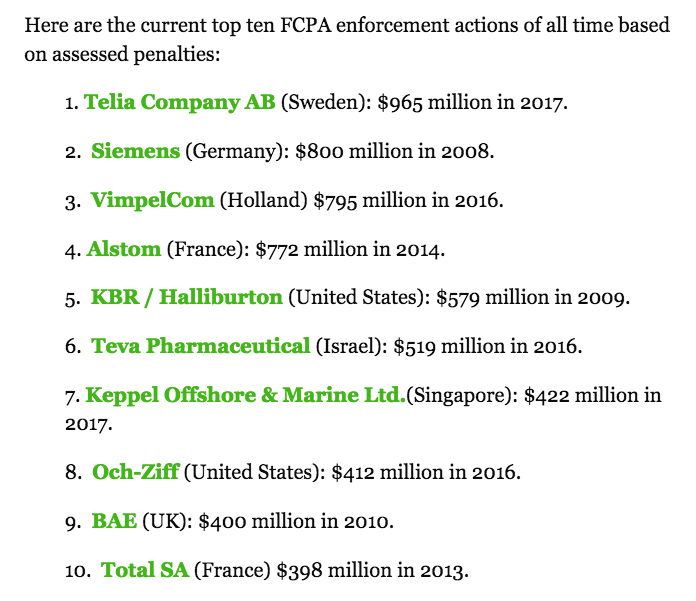 The last biggest case we saw in Singapore was the ST Marine scandal, where seven very senior executives were hauled to court and given varying six-figure fines and jail sentences for making petty-cash claims on fake entertainment expenses, instead channelling these payments in bribes to the employees of their eventual client companies.
And well, that had nothing on this.
Whew.
Read our previous stories on the Keppel O&M scandal:
Workers' Party files 4 tough Parliament questions about Keppel corruption case
Former Keppel lawyer spills the beans during the Keppel O&M Ltd bribery probe
Singapore GLC Keppel O&M pays US$422m fine to settle corruption probe
Here are a few unrelated articles to check out next:
Nostalgic childhood games you didn't know would help you later in life
If you love using Bus Uncle, you'd love this new app by the same creator
My Mom went on a day out with a film camera. Here's how she views the world
Top photo: screenshot from Keppel Group corporate video
If you like what you read, follow us on Facebook, Instagram, Twitter and Telegram to get the latest updates.