A new saga: On Jan. 25, 2018, someone took to Facebook to accuse Singaporean YouTuber Eden Ang of sexual harassment.
The user, whose Facebook name is Kuroe Kun, claims a friend of hers was asked to strip to her underwear and allegedly warned by Ang that he would spank her if she refused.
The victim went on to insinuate that he also slapped her butt and "touch(ed) her inappropriately".
Ang is best known as being one of the people behind local YouTube channel Wah!Banana, and acted in Tanglin, the long-running English drama on Channel 5.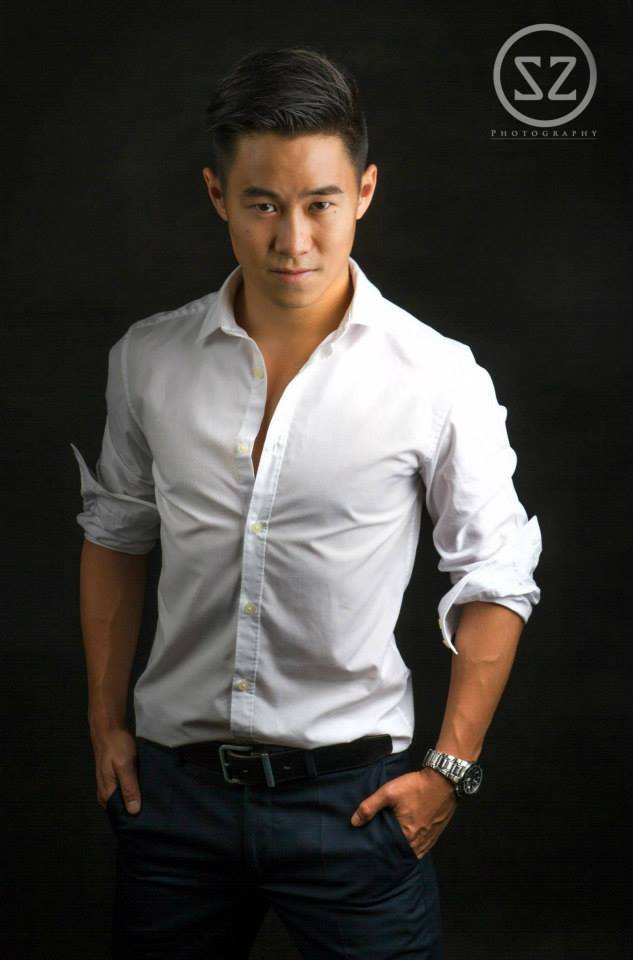 According to Kun's post, the victim also alleged that she knows "more than one" other person who was harassed by Ang.
Kun also wrote that her friend had reported the case to the police, but claims she was turned away.
[related_story]
Also outed by Dee Kosh
On Thursday night, YouTuber and radio deejay, Dee Kosh, whose real name is Darryl Ian Koshy, also raised the matter on his Instagram account in a live video, which he subsequently recorded and uploaded onto his own YouTube channel.
In his video, Koshy showed what he alleged to be additional screenshots of messages between Ang and the girl in question, documenting what supposedly happened before the alleged act of sexual harassment.
Koshy said the girl, whom he says is 18 years old, was allegedly employed by Ang as his personal assistant, whom she met at a boxing match.
He summarises the text message exchange between them as follows:
Ang texted her to "cover up" on a Tuesday, and then to "dress different" on a Wednesday.

She replied that she would prefer to dress professionally on both days, then he said "Good girls listen to daddy", followed by, "You should call me that, actually".

She replies, "You're not my daddy", to which he says, "Cute".

He says "You'll see but today, cover up and be professional." She says, "What do you mean? I always cover up." And he responds, "Wednesday will be fun." And she said "nope, don't touch me."

He responds with: "Yoooooou wish mei mei"

She says, "Seriously don't. May I remind you that I have a boyfriend?"
Koshy alleged that on the day Ang allegedly ended up touching the the teenager, he had "punished" her by asking her to clean equipment and props for not attending a shoot he had. Ang had also allegedly asked the girl to wear a G-string.
The following is what Koshy claims took place between Ang and the girl on WhatsApp:
"Wait, what do I even wear tomorrow. What's a cute g"

"G? Thong? Thought you have many"

"Oh/ Don't wanna / Wedgie/ I don't have a big tee"

"I have big tee"

"Borrow daddy's ok"

"Listen to daddym [sic] show your best assest [sic]"
But she allegedly complied anyway, he said, and wore a G-string to work. She claims Ang allegedly then told her to take off her pants, and she did, and he allegedly either smacked or touched her butt.
You can watch his video below:
Here are the two screenshots Koshy displayed as part of his live video: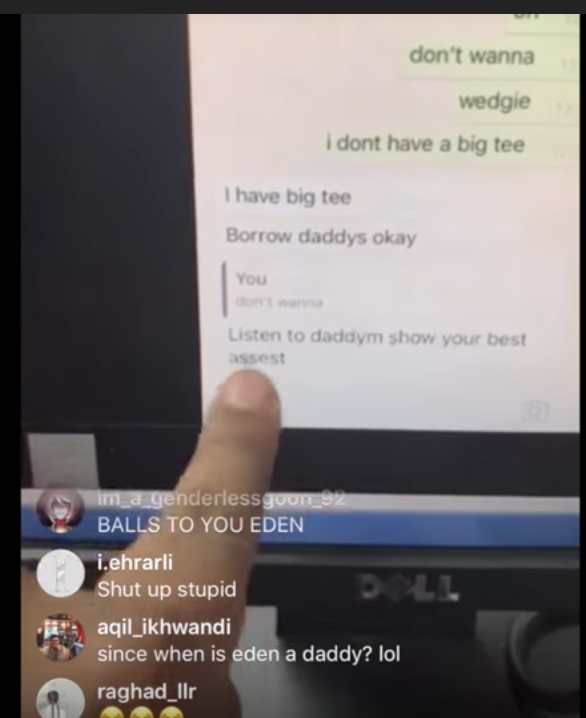 Ang responds
In the early hours of Friday morning, Ang posted a statement on his official Facebook and Instagram accounts saying he has reported the "malicious allegations regarding (him)" to the police.
He did not at any point deny the allegations against him, however, only concluding his response that "these allegations come to past(sic) quickly".
In case you can't see it:
"Thank you to all my family, friends, and fans who have notified me about the recent malicious allegations regarding me on Facebook. I am aware of this and I have made a police report. As always I put full faith and trust in the Singapore Police Force and the Singaporean legal system. I am fully cooperating with the authorities on the investigation of this case. Thank you to those who continue to support me and I pray these allegations come to past quickly."
Here's the same text posted to his Facebook page:
We've since reached out to the Police for more information about the case.
Here are some interesting articles you should check out next:
Are you S'porean? Are you under 40? Do you have diabetes?
House of Mirrors at free-to-visit Light to Night Festival is your Instagram wet dream
Top image adapted via Eden Ang's Youtube
If you like what you read, follow us on Facebook, Instagram, Twitter and Telegram to get the latest updates.