I was tasked to find good deals for presents for secret santa this holiday season.
The catch?
I have to find the deals through Shopback, a website that gives you cash rebates on purchases made on other online retailers.
Apprehension
I'm a big fan of Amazon because things are just generally cheaper there. I'm willing to wait 2 to 3 weeks for something to ship over even if it means saving anywhere between 30 - 100% off retail prices. Unfortunately, they just killed off free international shipping to Singapore.
So when I was given this task to do my secret santa shopping through Shopback, I was apprehensive. Can I actually find a good deal?
Surprising
Here's the deal about Shopback -- they don't sell stuff.
All they do is refer you to online retailers, and they earn a commission for that referral. They supposedly pass on some of the referral commissions back to you in the form of cashback after you make a purchase.
Here are some examples of online retailers you can earn cashback from: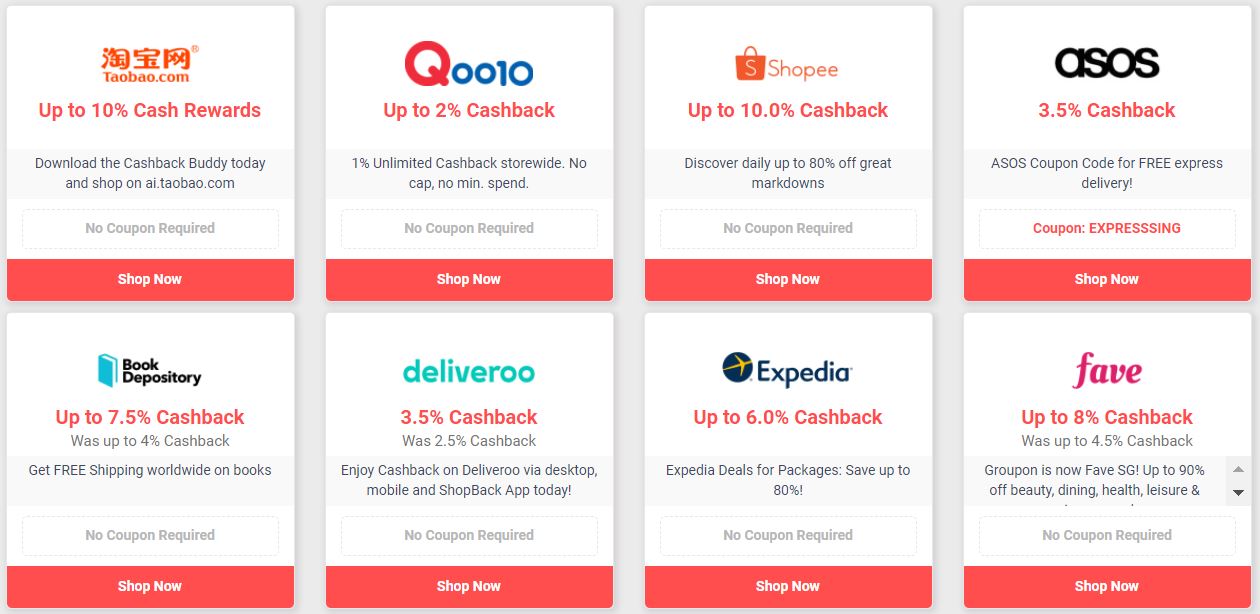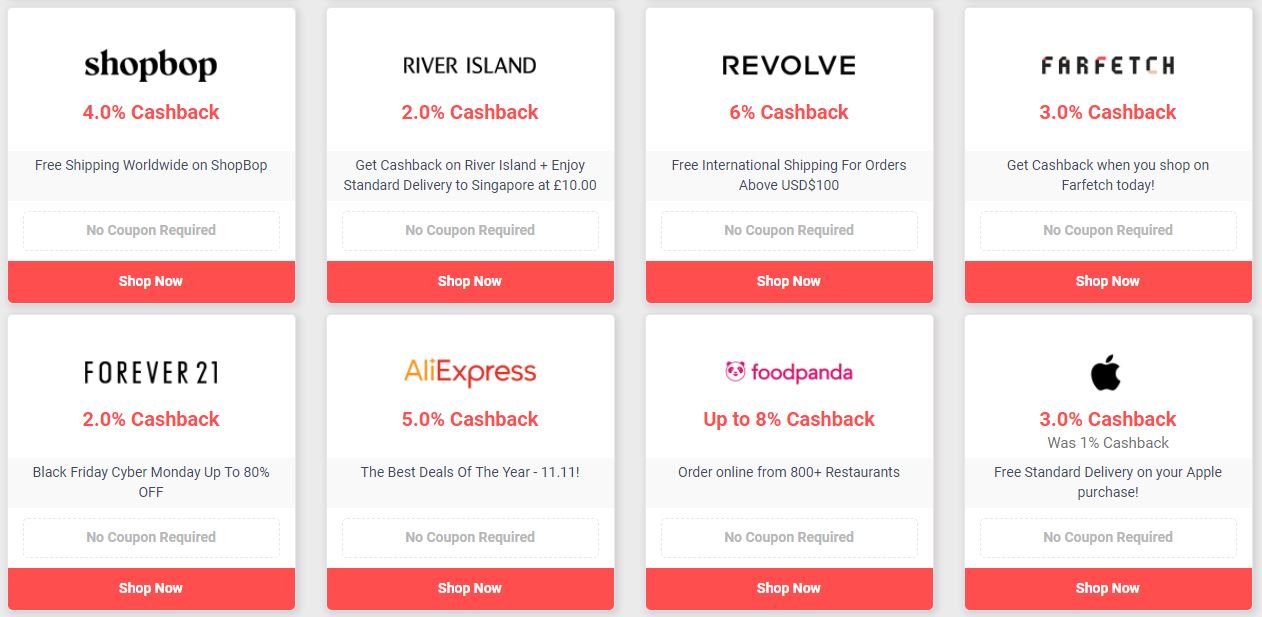 I was immediately pleased that Book Depository was on the list.

Their prices are competitive and usually cheaper than retailers here. They have a ton of popular books on offer and they deliver everything for free. Even if it's just one book. Sweet. With Amazon announcing the end of free shipping, this is a god-send.
I found that on top of the lowest price I can get for a book like "The Girl With All The Gifts", I am also getting a 4% cashback on purchases on Book Depository. Bam. Savings upon savings.
I also made the purchase with an eligible UOB Credit Card, so I have an additional 30% bonus on the cash back.
Here's the math: say I spend $250 on Book Depository, I'll be getting $10 from Shopback. Coupled with UOB's 30% bonus on cash back, I'll be getting a total of $13 back.
"This item does not ship to Singapore"
One of the saddest thing about online shopping is when you find that perfect item and this appears: "Does not ship to Singapore."
Such was the case for my hunt for a stocking-stuffer bluetooth headset for a friend who needs to play his workout mix during his 10K run.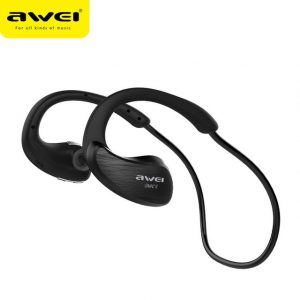 Thankfully it was available on AliExpress, and, surprisingly, costs the same (US$22.99) and ships to Singapore for free. And again, I could get bonus cashback from ShopBack using my UOB credit card.
On to harder stuff
Books and tech gadgets were easy to figure out. But if I wanted to up my gift-giving game, the gifts need to be quirky and eclectic.
I saw a retailer I wouldn't normally spend money on -- Naiise.
And then I saw this:
Sure a ladle from your downstairs hardware shop costs $2. But this is a FREAKING. FLOATING. SWAN.
The list price is $26.90.
Amazon sells this for US$19 (or $25.70). I'm a little disappointed.
Then a pop-up appears on Naiise's page: "Enjoy 10% off when you sign up for our newsletter."
Another quick round of calculator punching and I'm looking at $22.40 for the ladle after cash back from Shopback and UOB.
I buy three.
I also completed the rest of my shopping in an afternoon without putting on a shirt.
From now till 31 December, register your UOB credit card and enjoy 30% bonus* on your Cashback through ShopBack.
This sponsored post is in collaboration with UOB who made me do my Christmas shopping online and it was fun.
*Click here for full terms & conditions.
If you like what you read, follow us on Facebook, Instagram, Twitter and Telegram to get the latest updates.