It looks like Amazon USA is no longer offering free shipping to orders from Singapore that are over US$125.
Stopped permanently
On Dec. 5, 2017, we learned that Amazon USA will be stopping this service permanently, and this has come without any warning whatsoever.
If you were to add in any item on your Amazon cart, you will now see a new option for taxes and shipping.
There are no longer items that are listed as Free Shipping for orders over US$125.
An online Amazon representative online told Geek Culture, in a statement about the lack of Global Free Shipping options for purchases:
"Actually, we have stopped that service permanently."
Transcript
Here's the actual transcript to the conversation that we had: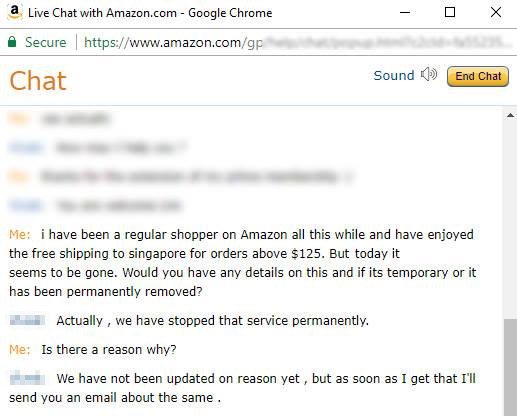 More than 4 years of free shipping
Since June 2013, Singaporeans have enjoyed free shipping to Singapore as long as orders hit US$125 for their entire order.
While not everything available on Amazon is eligible for free shipping to Singapore, significant savings could still be made when compared to the prices of items available in Singapore.
This could mark an end to low cost Black Friday and Cyber Monday deals.
Possible reasons
Why would Amazon get rid of free shipping to Singapore is anyone's guess.
However, fewer products have been available for shipping to Singapore over time. If you're a Lego fan, you would have been the first to experience this.
One simple reason could be the recent arrival of Amazon Prime Now. Some items listed on the mobile-only retail site are actually more expensive than the ones listed on the US online store.
To nudge people in Singapore into making purchases, one option has to be made unavailable.
Or does it boil down to distributors clamping down on cross-border sales, especially now that there are calls to impose GST on online purchases as well?
All these might be probable reasons, and all it does is force individuals to buy local goods at inflated prices.
Local retailers will cheer, but consumers might double-down and tighten their purse strings even more.
Thankfully, it's not all doom and gloom.
You are still able to purchase stuff from Amazon with an added shipping cost.
A few recent purchases now no longer come with the "Free shipping for orders over US$125" option.
The only avenue right now is a variable shipping rate based on the item weight.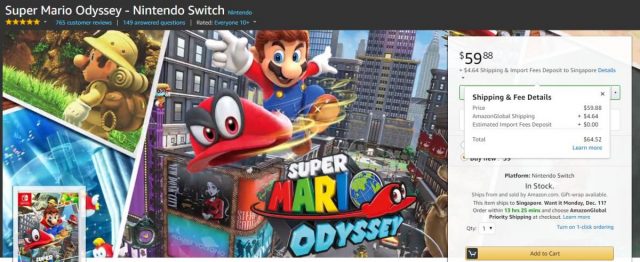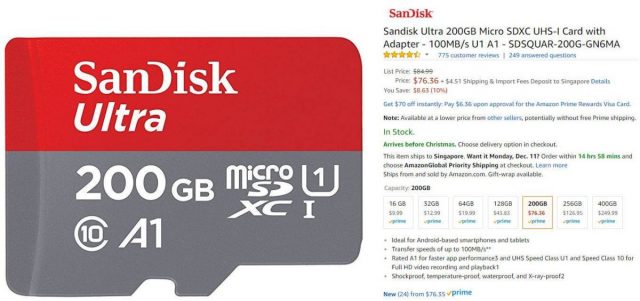 H/T Geek Culture
Here are a few unrelated articles you should check out next:
​We match each of your colleagues to a Body Shop Christmas gift to make your life easier
We secretly took AR photographs of our colleagues. It was fun
If you like what you read, follow us on Facebook, Instagram, Twitter and Telegram to get the latest updates.