94-year-old Hong Kong-based entrepreneur and Malaysian tycoon Robert Kuok recently published his memoirs, and in it he praised the enormous contributions made by overseas Chinese to South-East Asia but also had some biting words to say about some of his fellow ethnic Chinese.
He said that although Chinese immigrants have generally helped develop Southeast Asia, there have been "unscrupulous" ones who have ravaged parts of the region.
As for the conditions that enabled these Chinese "crooks"? It's weak leaderships and the lack of strong watchdog institutions.
Chinese - The most amazing economic ants on earth
Kuok gave this assessment in an excerpt from his upcoming memoirs published on the South China Morning Post (SCMP) On Nov. 26.
He paid homage to the majority of Chinese immigrants, going as far as saying that they are "the most amazing economic ants on earth", and that they are hungry, eager and willing to 'eat bitterness' — a sign of the cultural strength in the "marrow of their bones".
But he also cautioned that not all Chinese are the same.
"The decent Chinese have helped to build up Indonesia, Malaysia, Thailand and the Philippines, and made these countries what they are today.

But you also had the rise of the unscrupulous and ruthless Chinese, who in turn have devastated many parts of Southeast Asia."
Who is Robert Kuok?
Listed as the 54th richest man in the world on the Bloomberg's Billionaire Index, Kuok belonged to a generation of post-war self-made entrepreneurs who thrived in the region and highly-respected by many political and business leaders.
He controls businesses across Malaysia, Singapore and Hong Kong including Wilmar International, the world's largest palm oil trader. His other holdings include stakes in real estate developer Kerry Properties and luxury hotel operator Shangri-La Asia.
[related_story]
Advice for Indonesia during Suharto days
Kuok recounted his participation at a brainstorming seminar many years ago in Jakarta at a time when "Jakarta was just beginning to stand on its own feet under Suharto". He had attended the event as many economic and political leaders were there and he was interested in furthering his business in Indonesia.
On the topic of economic development, he disagreed with the opinion that Indonesia should bring in western investors to help develop the nation. He cited the reasons of high inflation and inflationary practices that'd be brought in as a result.
Instead, he suggested that Indonesia should harness the potential of the Chinese entrepreneurs already present there to develop the country, as they'd do it "economically, not the bulldozing, multinational way".
"Use the overseas Chinese, shoestring-economy style and build up your economy like that. That's my plea."
But Kuok also had one strong caveat:
"Some of these overseas Chinese will become very big crooks, and if you let them run rampant they could ruin your nation. Therefore, it is vital that you also build up an executive monitoring arm, one armed with teeth. What I am saying is that in a laissez-faire economy, you must let business develop freely; but at the same time you must have a very well-trained and highly disciplined monitoring arm. Where there is abuse and crimes being committed, you must come down very fast and very hard and punish the crooks severely. You should make examples of them so that the honest Chinese will help your country and the dishonest ones will be deterred."
Praise for Lee Kuan Yew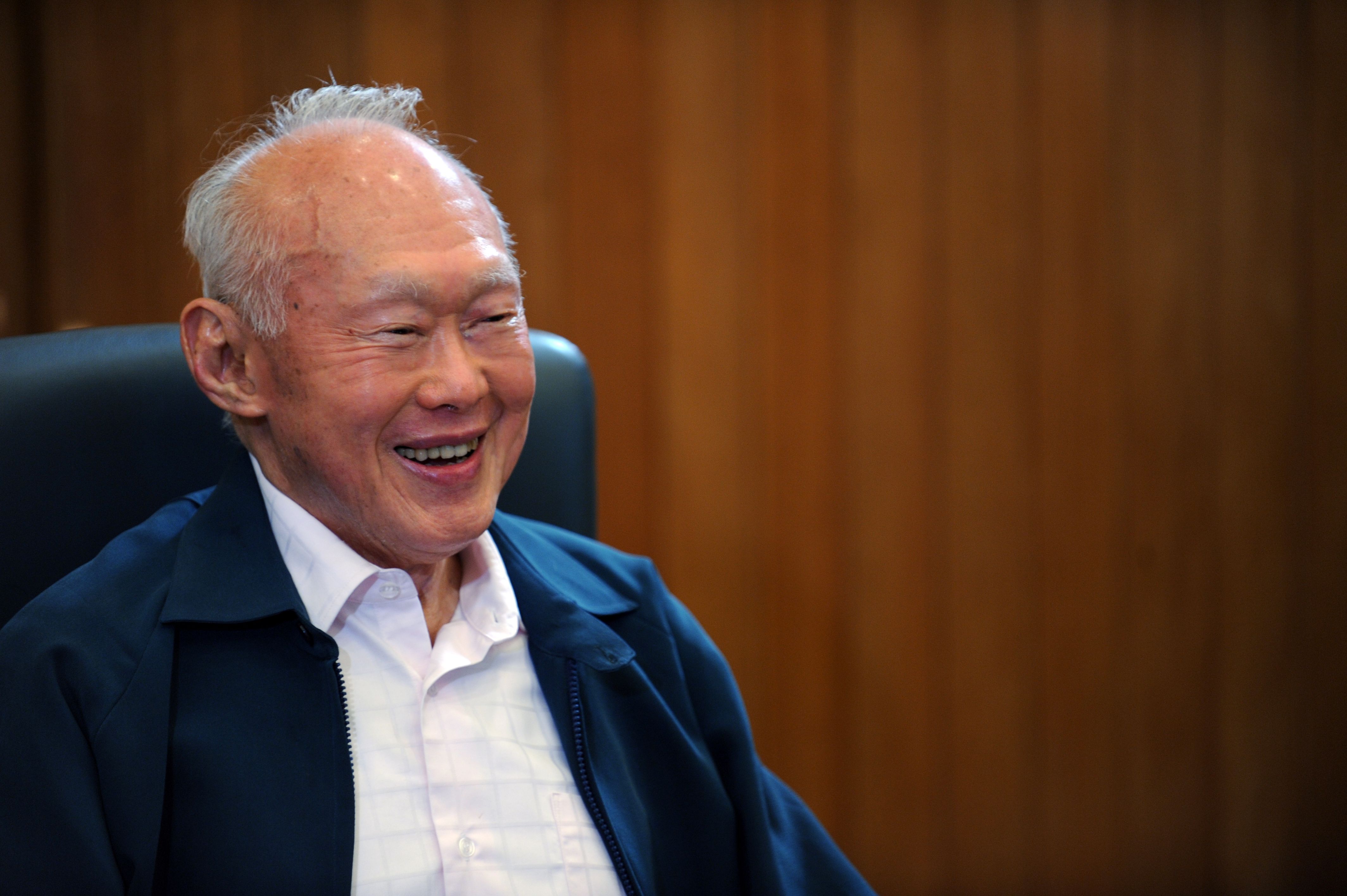 Apparently, Singapore's founding Prime Minister Lee Kuan Yew was exemplary in this particular aspect.
He said that Singapore had its fair share of "Chinese crooks", but they are all hidden or dormant now, thanks to Lee.
The crooks were held on steel leashes by two hands: Lee Kuan Yew's left hand and Lee Kuan Yew's right hand. With the unsavoury elements under control, look what Singapore has been able to accomplish by harnessing the energies of the overseas Chinese.
Top image via Getty Images.
Here's a totally unrelated but equally interesting story:
Mums share their experience in helping their kids go cashless
If you like what you read, follow us on Facebook, Instagram, Twitter and Telegram to get the latest updates.