On November 3, 2017, Singapore's leading opposition party, the Workers' Party, turns 60.
One of the highlights celebrating its big birthday this year is a book tracing its challenging history — and perhaps two of the most interesting things about the book are its interviews with its two main leaders, Secretary-General Low Thia Khiang and Chairman Sylvia Lim.
With Lim's, we gained insights into how she rose to leadership just one year into her joining the party, as well as her working relationship with Low. But it is Low's that we learned the most from, because he rarely speaks to any media, especially about his background and life story, and he did so in his three-part interview, which we share excerpts of here.
How Low ended up joining the WP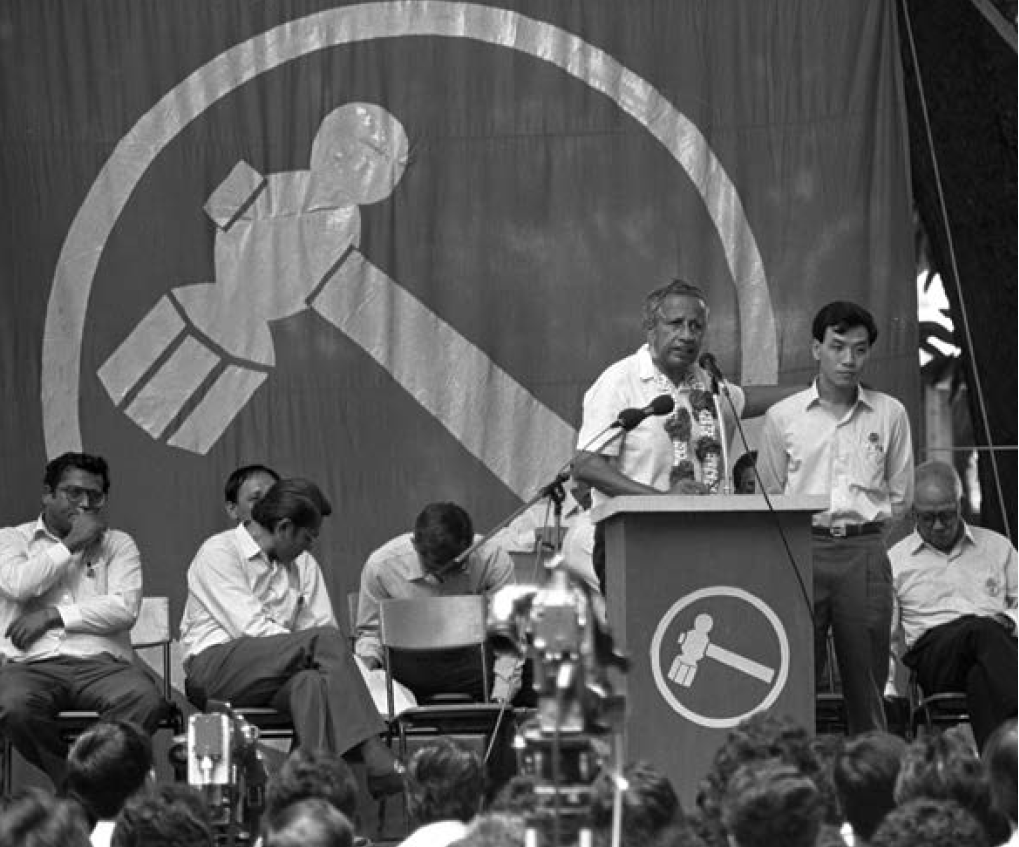 Low who scored F9s in English at both his 'O' and 'A' level examinations, occupied the unique position of being in the last batch of Nanyang University students and the first batch of National University of Singapore (NUS) Chinese Studies honours graduates, and he was among a group of rather disaffected young, educated and awakened Singaporeans.
Now 61, he related a speech the late founding Prime Minister Lee Kuan Yew, who was English educated, gave as prime minister to him and his schoolmates a year or two before the decision was made to merge Nanyang University into the University of Singapore.
"I still remember, he said, "First-class university in UK, you know Cambridge, and Oxford. University of Singapore is second-class. Nanyang University is third-class." We all felt humiliated. We knew that we were not third-class, but because we were educated in Chinese, we would not be able to articulate fluently in English, and thereby unable to communicate the ideas that we had."
By then, Low was due to study his honours year at the newly-formed NUS, and had a choice between political sciences and Chinese studies — he was interested in the former, but the lecturers questioned the standard of his English, as well as his ability to study political science. Feeling fed up, he told them off and did his honours year in Chinese Studies, and then became a teacher.
But this life, which gave him a stable income and a good life, did not make him feel that he was doing something meaningful — especially because he disagreed with many of the ways the Singapore education system was run back then. The streaming policy of 1979 was, for him, the last straw.
"Because I felt that I could not get myself to class and tell my students, "You have to work harder", but I know the system is going to kill you. And students were measured based on their academic results. But many of them were not well off—they did not have tuition. Or they had to do something else, like work part-time to help their families financially...

And there was another problem. They were so stringent with the aggregate point and restricted the number of students who could repeat. So that was the last straw, and I decided to join the Workers' Party."
To prepare for his transition out of teaching, Low, who was married by then, made a resolution to "forget about the good life", and started a business going into contractor and renovation work, becoming a specialist in glass doors and windows.
"I didn't really want to join. I just wanted to help out as a volunteer"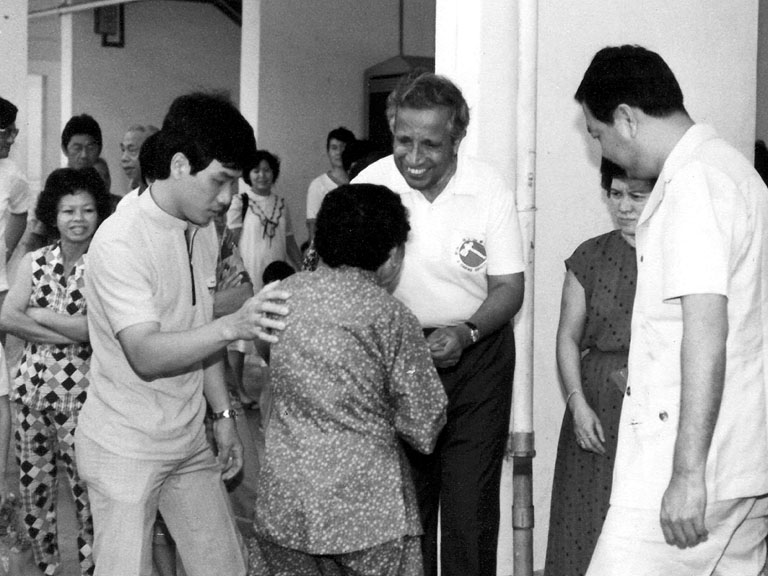 He started helping out Joshua Benjamin Jeyaretnam (JBJ), the then WP's Secretary-General, and in 1982 became a party member. Low's first order of business: The Hammer's Chinese section.
"Actually, I didn't really want to join. I just wanted to help out as a volunteer. But they had Hammer, and I think the Chinese standard cannot make it! I mean, I'm Chinese educated... So, I thought I could probably contribute in the area, and make Hammer more readable for the Chinese reader. I also helped out in JBJ's Meet-the-People sessions. They needed people to do translation and handle certain grassroots issues."
And that's where he first wet his feet in doing groundwork, dealing with residents and understanding issues and challenges they faced. In 1984, Low would be JBJ's election agent in the 1984 by-election for Anson SMC.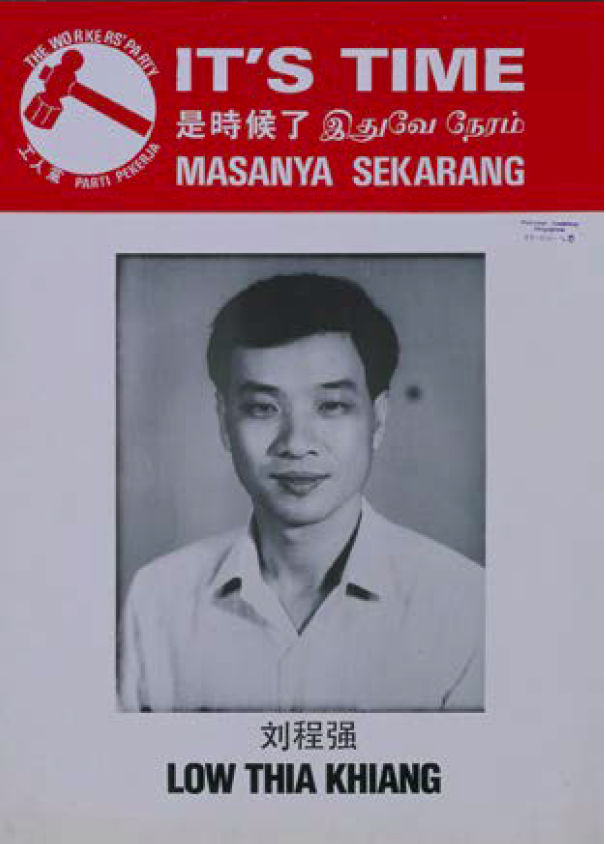 The 1988 General Election would be Low's first foray into political candidacy — it was a messy year, he shared, relating how on 3am on Nomination Day, he still wasn't clear who his third running-mate for the newly-formed Tiong Bahru GRC would be.
"How do I describe? There was a strong atmosphere of fear in those days. People who joined opposition party, got into trouble with the law. Defamation suit, and become bankrupt. The risk of participating in an election was very high. There was this environment where people were afraid."
[related_story]
Wanted to contest Changi, but ended up at Hougang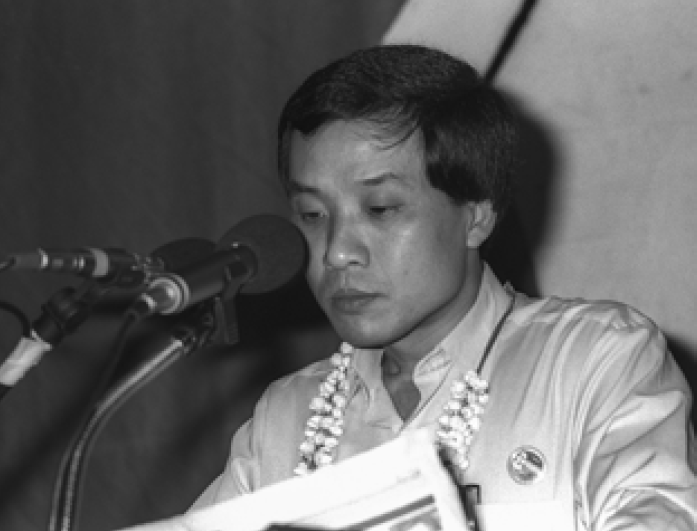 So after his frustration with trying to find running mates to stand and campaign for a GRC, Low learned his lesson. Before the 1991 General Election, he told JBJ he wanted to contest a single seat, mobilise his own resources and campaign on his own.
And then it came to looking around for the right place to go — Low was keen on an SMC that existed at the time: Changi.
"Why? Changi in those days, include places like Simei. Simei at that point in time was very inconvenient and tucked in one corner, and had poor public transport services. Teo Chong Tee was an MP there, and he was not popular. I knew the ground. I knew that this is a good area. I was not unfamiliar with the area. My first choice was to go there. But the party Chairman, Dr. Tan Bin Seng also wanted to go there, because he lived in Bedok Reservoir. So, what next? I looked around, and decided, Hougang lah! So that's how I got into Hougang. It was not a specific choice."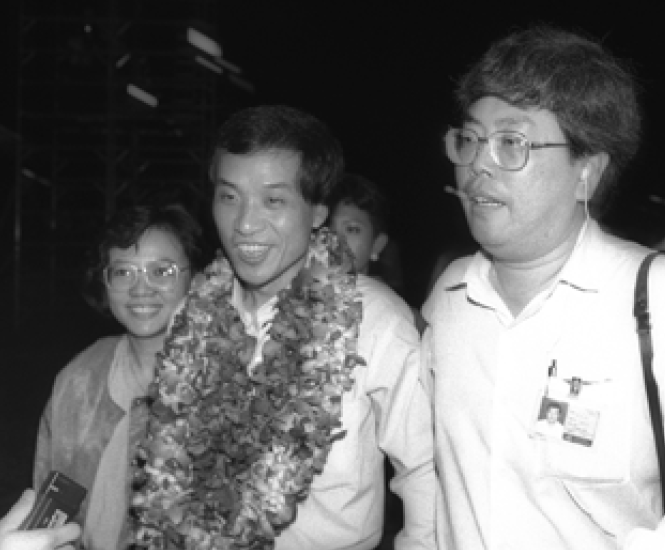 Low, being Low, doesn't even remember the details of his first electoral victory — he can't recall if he was surprised or not at the positive outcome. All he knew, however, was the many challenges that lay ahead.
"Actually, I don't anticipate outcome at any election. Whether I win or lose, so be it. To me, I just go there and do my best and let the outcome be. I knew if I was elected, I was going to face great challenges. If I was not elected, people would be disappointed, but you could carry on with your life. That was what I knew to be the political reality. I saw Anson and how JBJ operated, and I knew it was a different ball game. When I was elected, I knew challenges were ahead, and I was right."
The book goes on to trace Low's challenges in transitioning to leadership in Hougang SMC, as well as in the party, which he moulded and evolved to make it a more credible and responsible party.
And that's where Lim comes in.
The emergence of Sylvia Lim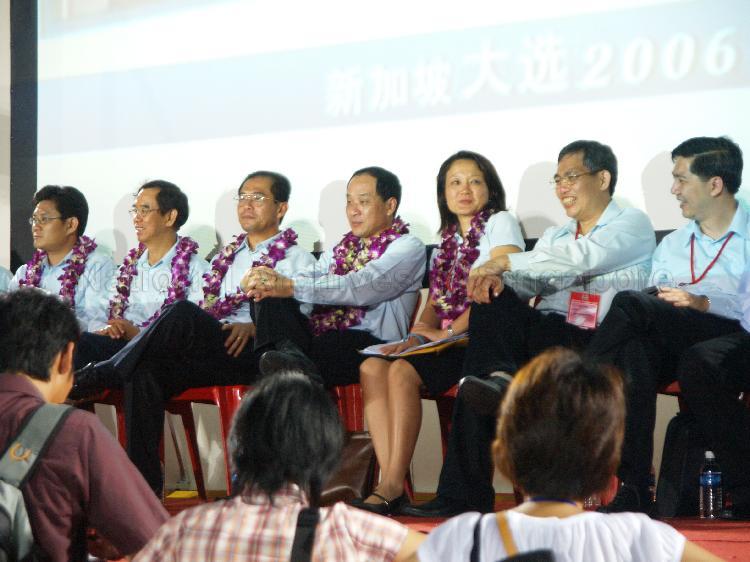 In her interview, Lim said she was first stirred into action after seeing JBJ get slapped with a defamation suit after the 1997 General Election by a host of PAP leaders, because at a rally he showed a police report filed by lawyer and fellow candidate Tang Liang Hong against then-PM Goh Chok Tong and his team.
"I was really angry about this because I just felt that number one, I thought that case was very legally weak, and secondly, it was bullying to me. I mean were we all just going to stand by and watch this happen? I decided that I would write to JBJ, and I think I probably enclosed a small donation and we became friends. From then on, I begun to understand more first-hand about the things that he had to go through at that time."
But it wasn't till the 2001 General Election, which saw two-thirds of the constituencies ending up in walkovers, that Lim decided she had to do something.
"That made me think very hard about what I wanted Singapore to be like, whether the elections were just going to be a farce and if this was to continue, then maybe we will have elections with nobody standing, to contest or whatever. I thought if I am a person that believes in democracy, then I think I will have to do something about it. I wrote to Mr Low, who had taken over from JBJ already as Secretary-General, and then I met up with him and I just signed up and that's it lor. That was in November 2001."
"I can open up to (Low) with my deepest, darkest secrets and it would be ok"
After 16 years of working together, Lim reflects that she and Low have been through "quite a lot — an amazing number of ups and downs". Between 2006 and 2011, they were the only two opposition MPs in parliament (she as an NCMP) apart from veteran and stalwart Chiam See Tong.
She said:
"There are many, many things for us to talk about and fundamentally I trust him. Of all the people in the party, I think I can open up to him with my deepest, darkest secrets and it would be ok, because I can trust that it will remain there. I don't think he has any suspicion of my loyalty to the party also. Of course, sometimes we think differently about things and we have to talk it out or argue it out at times. Fundamentally we enjoy a good working relationship."
Winning Aljunied GRC and realising it's not the "new normal"
In the interview, Low explained his thinking behind his shock move out of his stronghold in Hougang to lead a team of promising new candidates to take on Aljunied GRC back in 2011.
What it really came down to, he explained, was the real need for change.
"I came to the conclusion that I've been talking about a lot of things in the past 20 years in Parliament through rational arguments and debate. People on the ground may agree with my views, but what can be done? Nothing because the PAP can listen but they're not going to do anything. Whether the people want to change their lives is up to them. So, I moved out, and they get to decide. If people still did not want change, there's no point in me being an MP. For what? I might as well lose it, forget it! What's the point? Of course, Aljunied was just next door lah."
But at the same time, with the renewed upswing of electoral successes (with Aljunied, the Hougang by-election — something Low said was very painful for him — and also the Punggol East by-election) in the successive years, people started hoping and expecting the WP to set itself up to in future become an alternative government for Singapore.
Low had some strong opinions about this, though:
"I felt that this phenomenon of high expectations of the Workers' Party was in overdrive. I don't think that in reality the Workers' Party could meet this expectation. It was a bubble. When the bubble bursts, you have a problem. That is what I had in mind.

Of course, in those days people scolded me. They said you've got to become alternative government! Why? You got to make progress. But I know it was not that simple, I know what was the reality. But, everybody was so excited. But I know this is not. They call it the New Normal, but I know it is not."
Low didn't think WP would make huge inroads in GE2015
Low said he was sure his party would not "have a big win" at the last election in 2015, even though they fielded a sizeable crop of 28 candidates for the polls.
But even he was surprised by how close it came for his team in Aljunied.
"People still had very high hopes in 2015. Well, I'm not too sure honestly. But because of the high hopes and also because of what people believed, and the strong feeling that more candidates need to be fielded. Ok, so we fielded 28. I was not sure, though I can't tell everybody that, because I'll be demoralising everyone.

So, was I surprised by the result? I didn't think we were going to have a big win — that's for sure. But I was surprised by the results of Aljunied — I didn't expect the margin to be so close. I was confident that we would win, I was confident. I knew we might have a lower margin, but I didn't expect it to be so close. That was something — wah lao!"
Since he took charge of the WP more than 16 years ago, Low worked hard to steer the party away from the personality-driven politics that had defined the party for many years. He spends a good part of his interview discussing leadership renewal and succession planning — something he started out as Secretary-General prioritising.
"People will have to change their minds to focus on personality or the party. In the past, at the public rallies, the people shouted the name, "JBJ! JBJ!" When I took over in 2001, people started saying, "Low Thia Khiang! Low Thia Khiang!" I changed that to—"Workers' Party!" I started shouting "Workers' Party! Workers Party!" I think that should be the correct public image or impression of the organisation. I think it would give us more stability as an organisation and better continuity, and people understand that it is important for team building, rather than just to have a big ego to think that you are the hero.

I think that kind of talk sometimes is trouble and it will work against building an organisation. Although I say it is helpful if you have a strong personality, the individual will have to be fully aware not to be carried away. You have to go one day, you have to die one day. What are you doing? What is your contribution? I think that is important."
As the party celebrates its anniversary against a backdrop of anticipation and uncertainty, with many watching the lawsuits faced by Low and other party leaders, we leave you with these thoughtful words from a man who will be the longest-serving opposition MP in Singapore's history by end of 2017.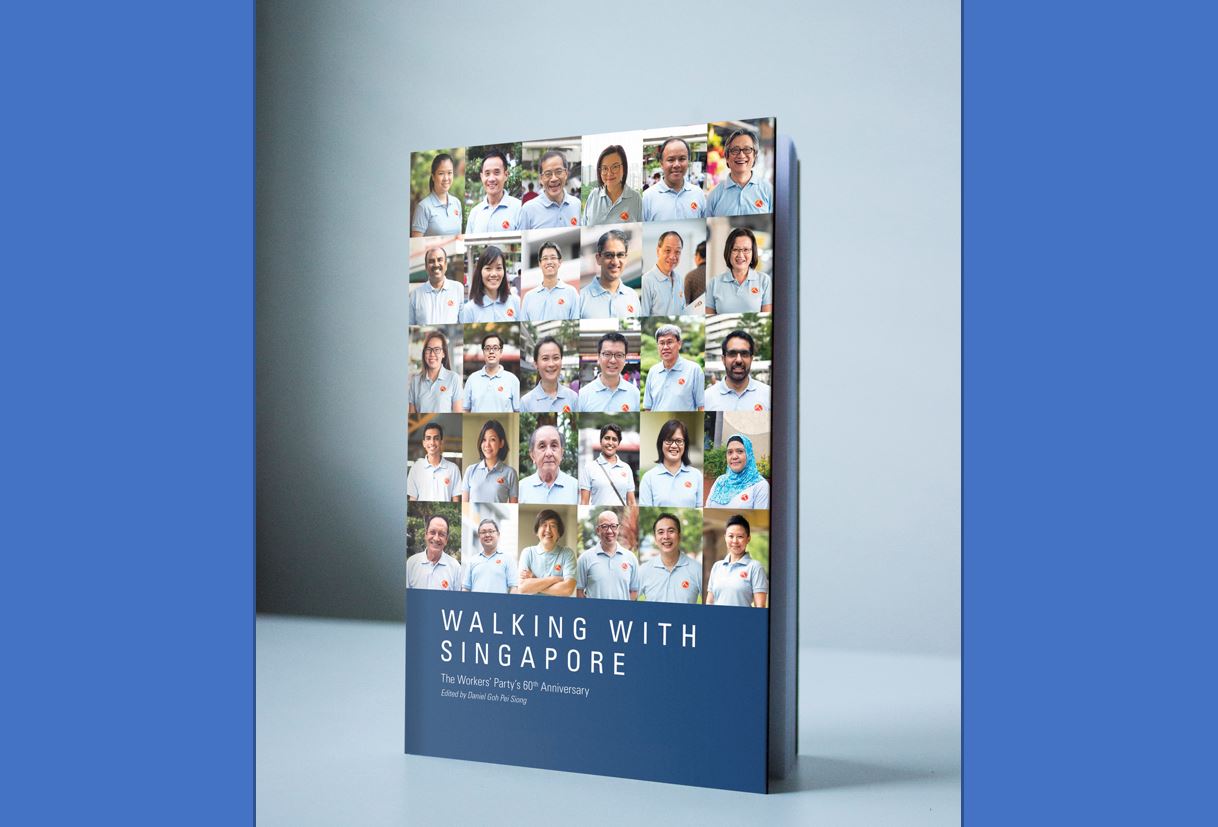 The Workers' Party's 60th Anniversary book: Walking with Singapore priced at $30 will be available in bookstores after Nov. 3 and also at the WP60 Open House every Friday from Nov. 10, 2017 to Feb. 9, 2018 at their new HQ. 
Top photo via the National Archives of Singapore
Related stories:
Workers' Party has scored several firsts for an opposition party in S'pore
WP has to rise above lawsuits & win back popular support: Pritam Singh
Workers' Party's new HQ on outskirts of Geylang is a modest reflection of where they are now
ESM Goh Chok Tong welcomes Workers' Party's HQ to his GRC with spades of shade
If you like what you read, follow us on Facebook, Instagram, Twitter and Telegram to get the latest updates.