After the astounding success of the impromptu Naruto Run at VivoCity, comes this event where aspiring sheep bleaters can bleat like a sheep for 30 minutes at the National University of Singapore.
Created by meme page A Better World by Memes, a play on Singapore University of Technology and Design's tagline, the event seeks to, "Embrace your inner sheep and bleat together to show unity on this bleatful day".
Not serious but possible
Given that it's probably based on the success of satirical events created as memes, there is a good chance that this was never meant to be a serious thing.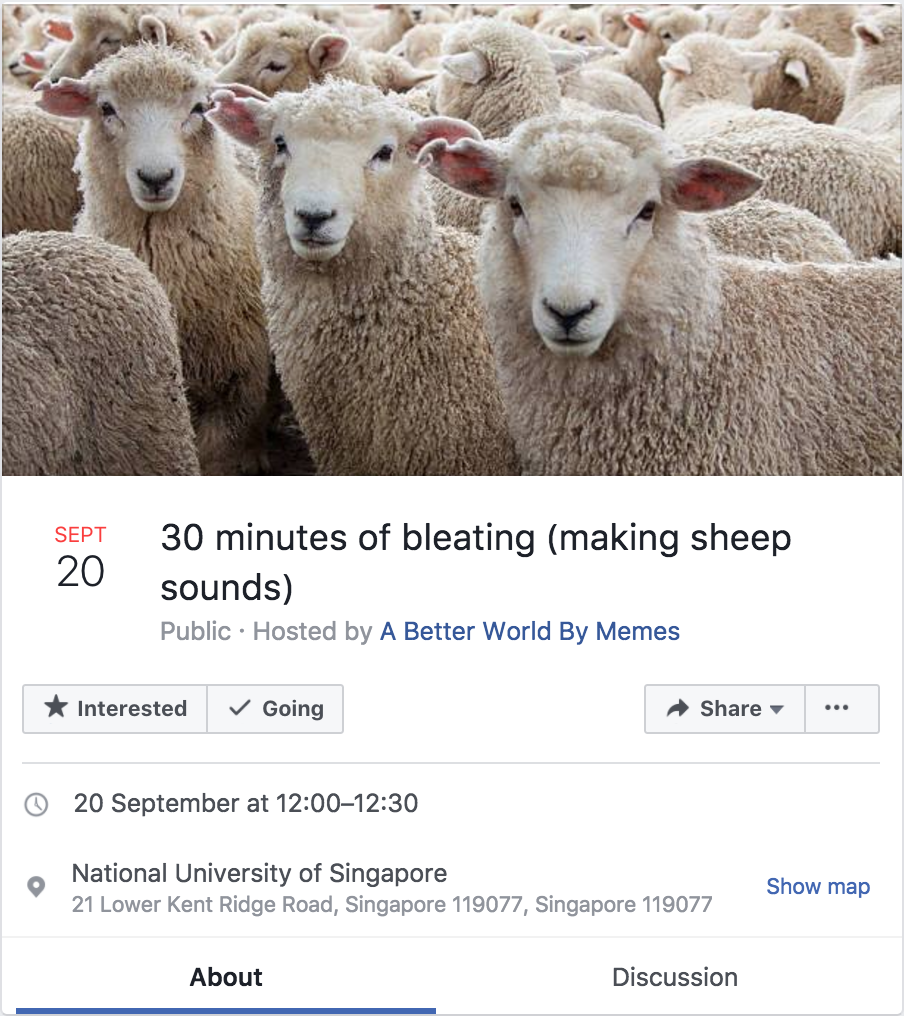 But it's probably something that Singaporean youths can get behind, as we have some ever-ready sheeple who are happy to exhibit their knowledge of sheep to bring the event to the next level.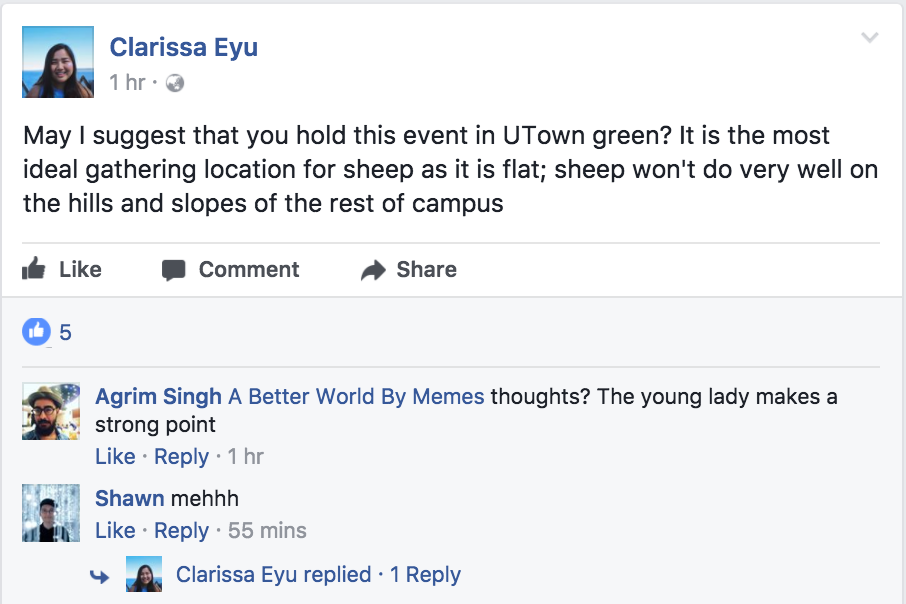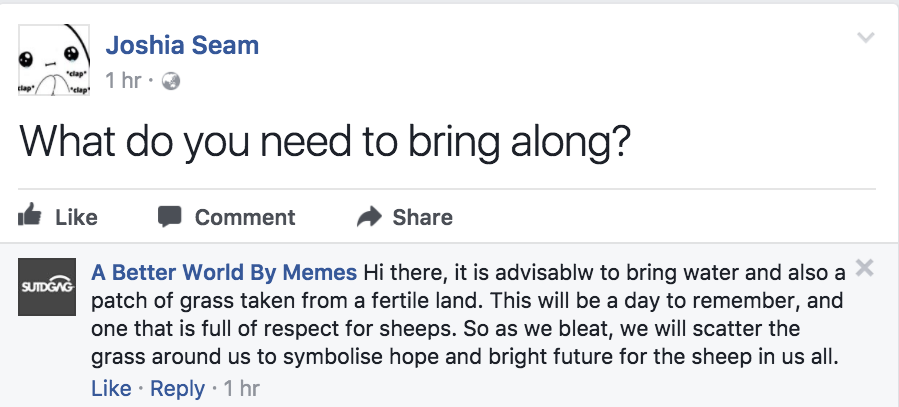 Some are a little more enthusiastic than we expect.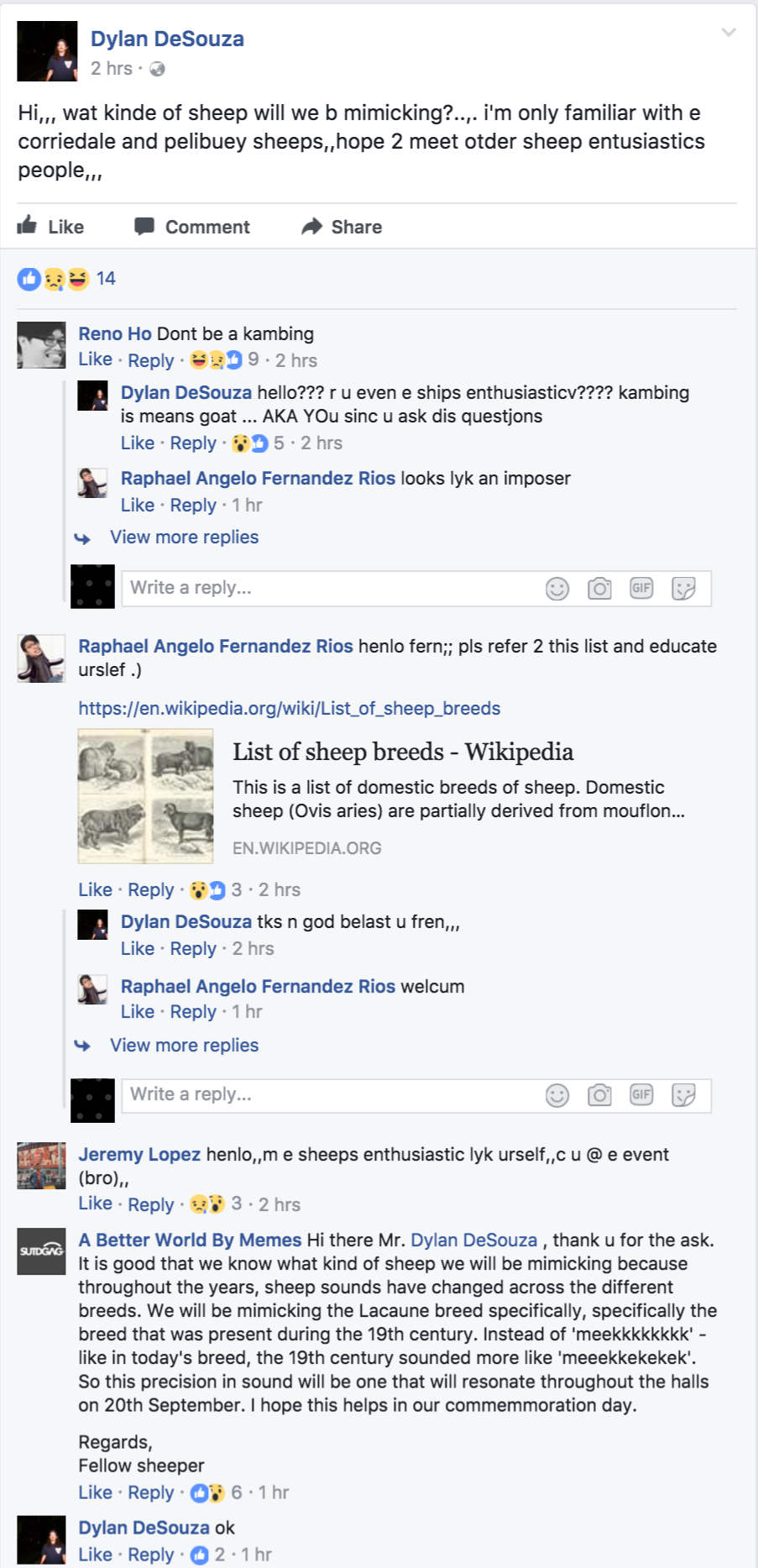 We're not too sure what to make of this, but it seems like we'll be getting lots of sheepish grins on that day itself.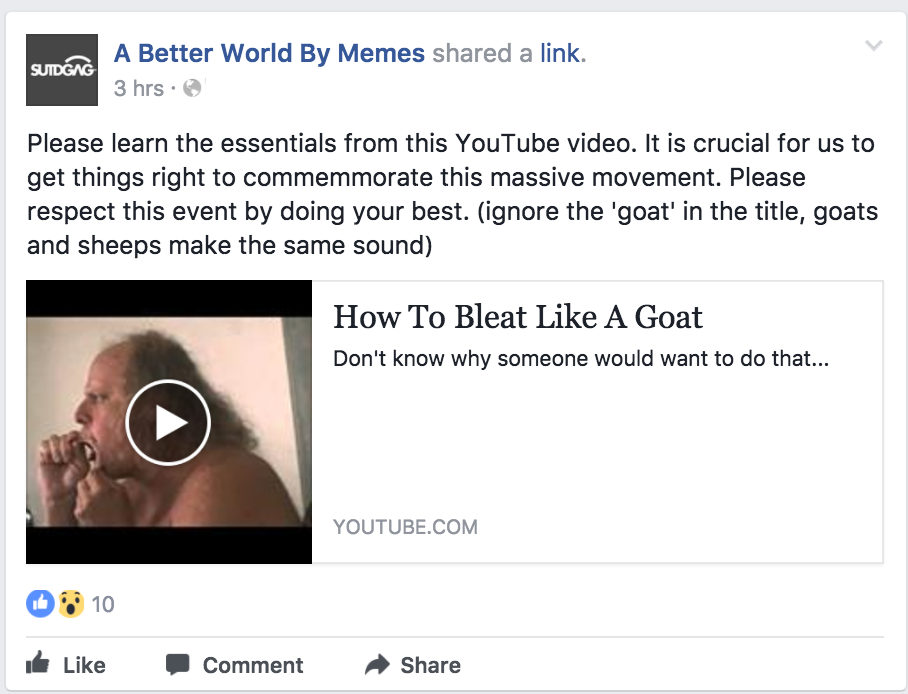 Bahhh.
Top image via 30 minutes of bleating (making sheep sounds)'s Facebook page
If you like what you read, follow us on Facebook, Instagram, Twitter and Telegram to get the latest updates.