Maki-san is a restaurant that lets customers design their own sushi and salad.
For the upcoming National Day celebrations, the company decided to design a new type of sushi with a local twist.
Introducing the Maki Kita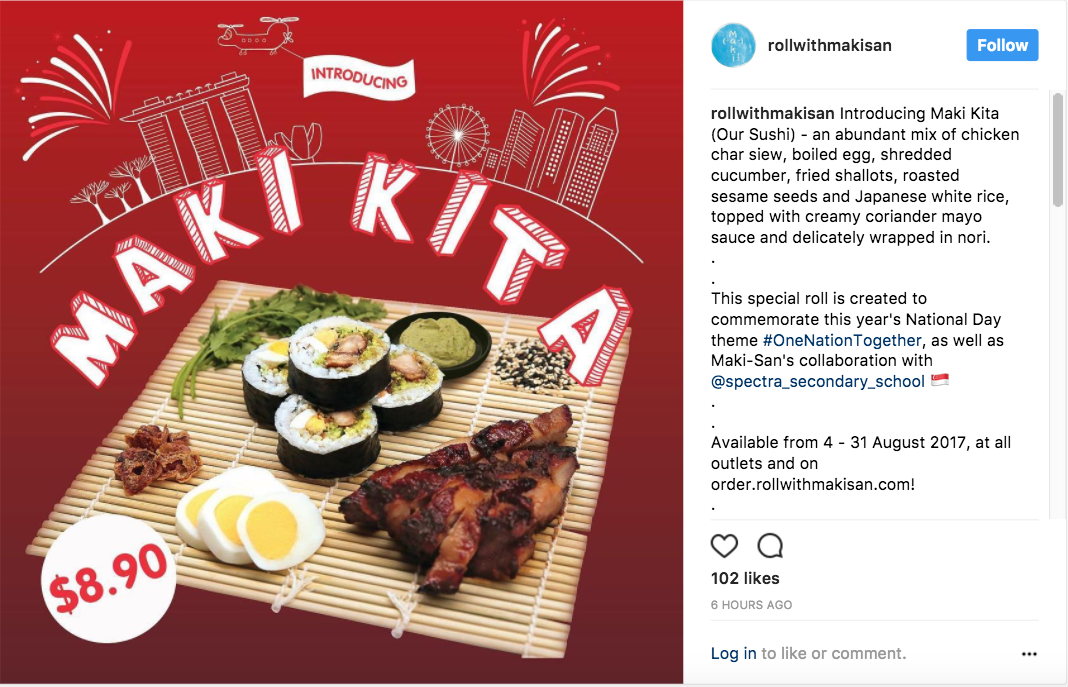 See that first line? They named the new sushi "Maki Kita" and said that it translates to "Our Sushi".
The pun is obviously based on the words, 'Mari kita' -- the two Malay words that start off Singapore's national anthem.
While "Mari kita" means, "Come, fellow..." in English, "Maki Kita" has a very different meaning in Malay.
[related_story]
Translation Fail
Translated, "Maki kita" means "Curse us".
And people have been more than willing to oblige on Maki-san's Instagram page.


Technically, they did ask for it.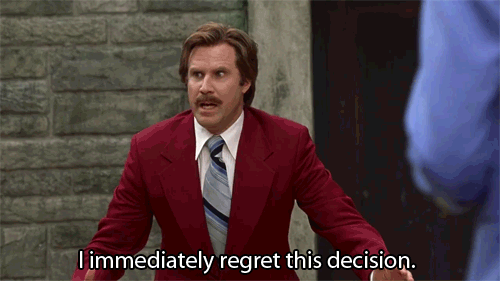 This could have been avoided if the people behind the campaign remembered to check whether their new promotion name translated to something hilarious embarrassing in one of our four official languages.
Marketing team should have double checked

No word on whether the sushi tastes best when served with wasabi, but the comments from readers are certainly spicy enough.
Instagram post deleted
The Maki Kita Instagram post was subsequently deleted on Aug. 4, the same day it was put up.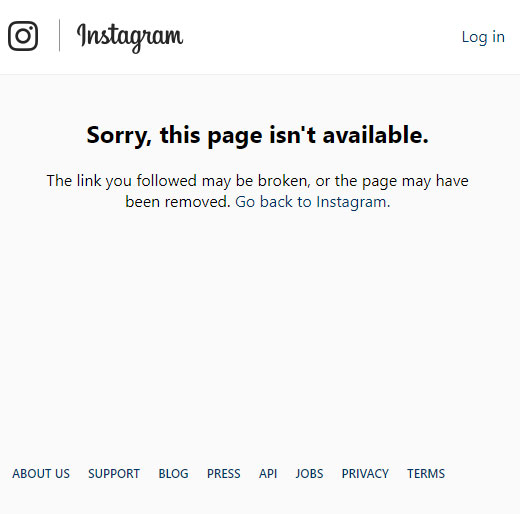 But not before some Instagram users reminded Maki-san of other previous lost-in-translation faux pas.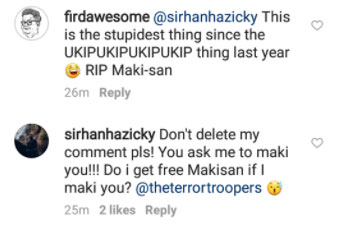 Here are some totally unrelated but equally interesting articles:
LKYSPP prof identified as foreign agent, to be stripped of PR status & entry permits
S'porean Twitter user triggered by Xiaxue's ISIS makeup tutorial
Top image via Maki-San's Instagram page
If you like what you read, follow us on Facebook, Instagram, Twitter and Telegram to get the latest updates.