The Concorde was a turbojet-powered supersonic passenger plane that was capable of travelling at over twice the speed of sound, and Singapore Airlines (SIA) flew one for about three years.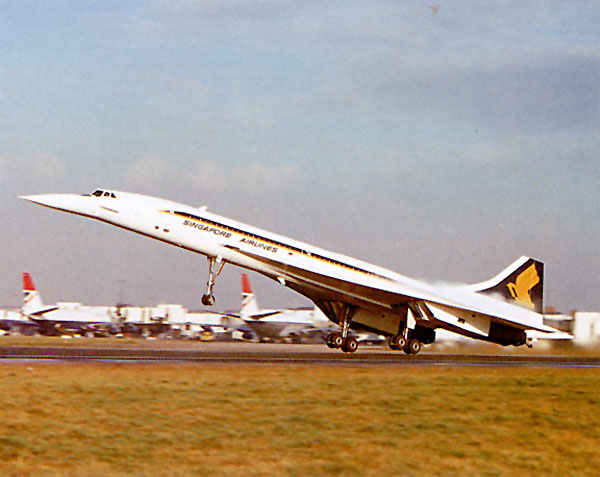 Concorde, meaning "union" or "harmony" in French, was originally developed and manufactured as a joint effort between France and the United Kingdom in the 1950s. It was one of only two supersonic aircraft to ever be flown commercially.
The plane, which could carry between 92 and 128 passengers, officially entered service in 1976. It served mainly wealthy passengers who were in a hurry for 27 years.
Only about 20 Concordes were ever made, and most were used by Air France and British Airways.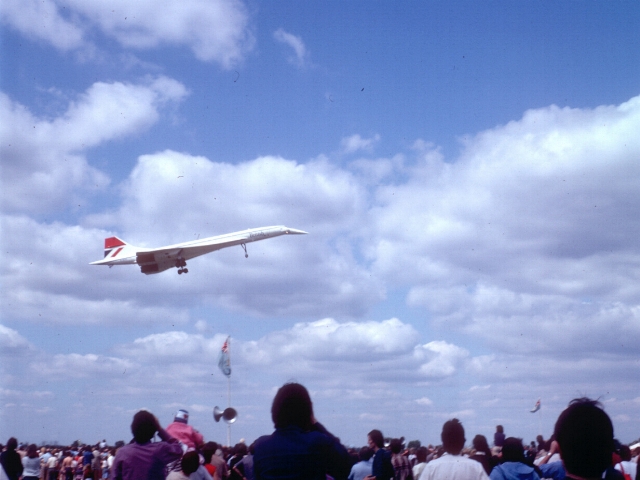 British Airways and SIA had an agreement in 1977 that allowed for the use of Concorde, after both British Airways and Air France were denied landing rights at John F. Kennedy (JFK) airport in New York City.
Since Concorde could not fly transatlantically between Europe and New York's JFK, British Airways and Air France needed to find alternative routes for their supersonic commercial aircraft.
At the time, British Airways had several lucrative routes running to Asia and Australia, which they took advantage of by making a deal with SIA, which had only been formed five years before in 1972.
The deal saw the creation of a thrice-weekly Concorde service between Singapore and London, via Bahrain.
Only one aircraft, the Concorde G-BOAD, was deployed on this route. It was adorned by the SIA livery on the port (left) side of the fuselage, while the starboard (right) side displayed British Airways Negus livery.
[caption id="" align="aligncenter" width="600"]
Image via[/caption]
On December 9, 1977, the first flight commenced, flying from Heathrow to Paya Lebar Airport in only 9 hours, including a one-hour layover in Bahrain.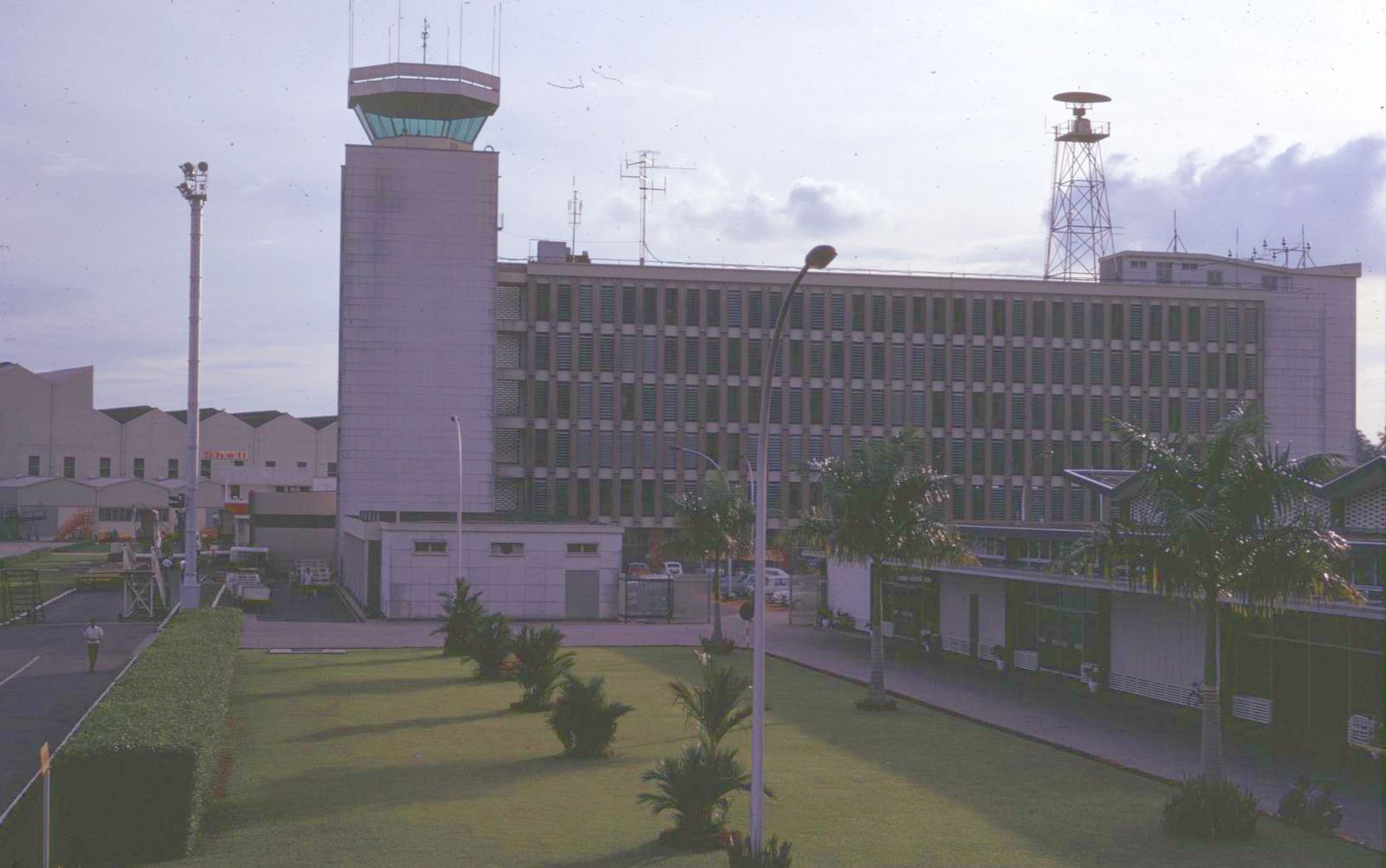 The service got off to a rocky start, however, when after only three flights it was suspended because the Malaysian government had complained of the noise caused by the supersonic boom caused by the Concorde when it broke the sound barrier flying over the Straits of Malacca.
Apart from the noise, the Malaysian government was also going through difficult relations with the British government, after Malaysia Airlines' request to increase its capacity on its London route was denied. It also didn't help that SIA was one of Malaysia Airlines' tough competitors.
The route was temporarily suspended, but Concorde kept the SIA livery on the G-BOAD plane. The plane was deployed on various other routes, some to the U.S., before British Airways managed to resolve the issue with Malaysia.
[caption id="" align="aligncenter" width="800"]
Image via[/caption]
Service on the London-Singapore route resumed for the Concorde in January 1979, with the flight having to bypass Malaysian airspace.
This time the service only lasted 20 months, however, because of falling passenger loads, especially on the route's Singapore-London leg. Operational costs for flying at supersonic speeds were high and the service was losing about £2 million a year.
In addition, British Airways had also found enough work for the aircraft on its original North Atlantic routes.
Furthermore, supersonic speeds were not permitted in Indian airspace on the route, which further complicated the Concorde service's route.
[caption id="" align="aligncenter" width="800"]
Image via[/caption]
Finally, on November 1, 1980, the London-Singapore Concorde service was terminated, and the SIA livery was removed from the G-BOAD plane.
Though it was short-lived, Concorde's brief affair with Singapore remains significant for several reasons, with the main one being that SIA was one of the few airlines in the world to ever operate a Concorde service via its joint service with British Airways.
British Airways and SIA also took a unique approach to how they staffed the flights. All technical crew, including the pilots, were provided by British Airways, while the provision of cabin crew was split equally between both airlines.
[caption id="" align="aligncenter" width="800"]
Image via[/caption]
All international Concorde flights stopped completely in October 2003, but they still remain known as one of the coolest aircraft in history with a proud (albeit brief) association with SIA.
Top photo via.
Related article:
Paya Lebar Air Base was once an airport for Concorde flights, here's more on its colourful history
If you like what you read, follow us on Facebook, Instagram, Twitter and Telegram to get the latest updates.