If you've been reading the news lately, you might know that Singaporean graphic novelist Sonny Liew recently clinched a historic three Eisner Awards at Comic-Con for his work on a very important graphic novel.
Since the annual Will Eisner Comic Industry Awards are the Oscars of the comic industry, it seems fitting that the National Arts Council (NAC) offer their heartiest congratulations to this incredibly talented Singaporean, except that their post seemed to be missing a crucial detail: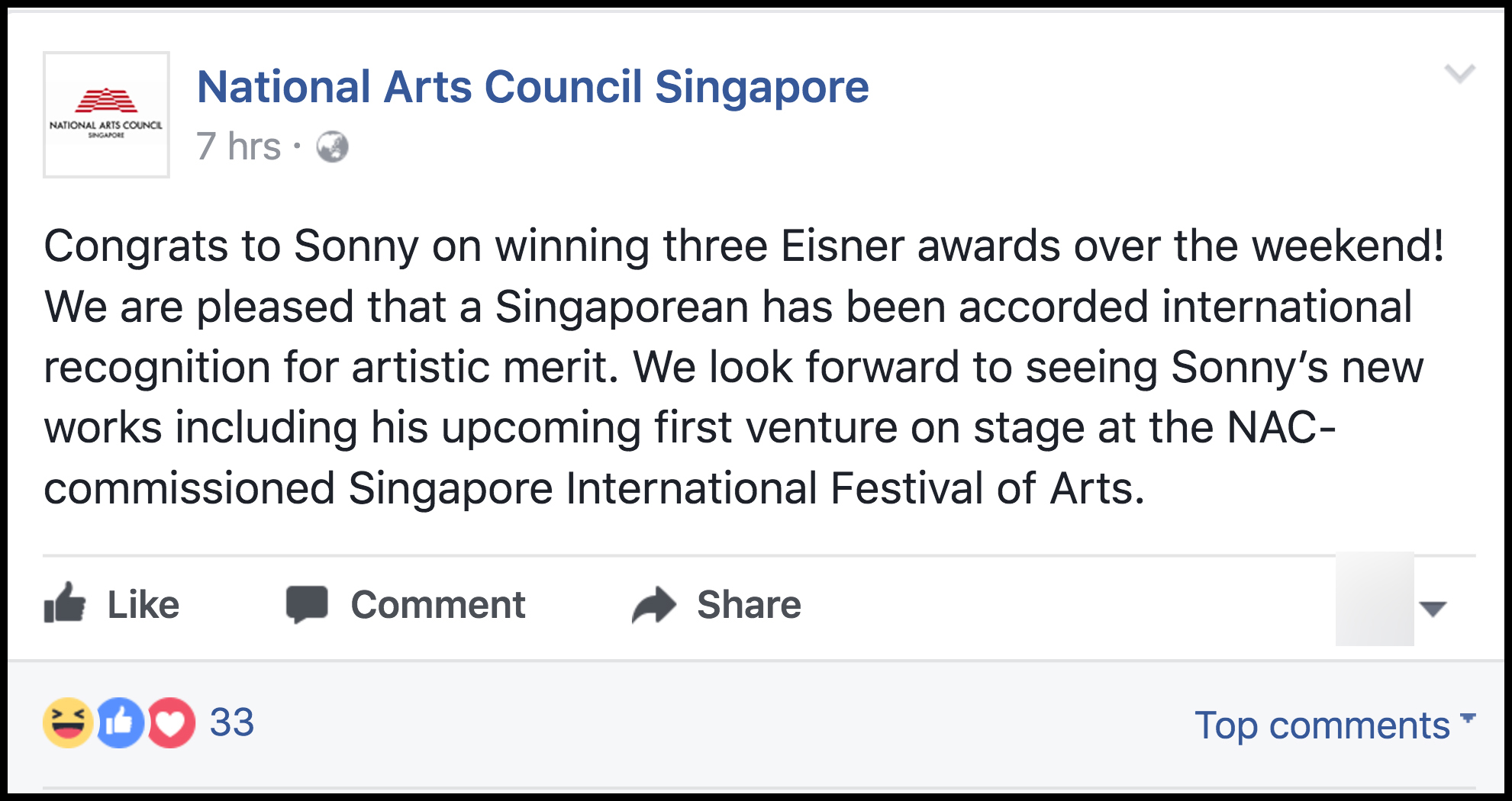 [related_story]
It seems readers are also perplexed by this odd omission.

The silence is deafening.

Prompting this astute answer:

Yea, we're left wondering too. ¯\_(ツ)_/¯
Here are totally unrelated but equally interesting articles:
4 real life versions of comic book superpowers you used to read about in your childhood
17 acronyms you need to know before turning 25 to get ahead in life
Related article:
Sonny Liew first S'porean to win prestigious Eisner awards for Charlie Chan comic
Sonny Liew discusses critically-acclaimed book that NAC revoked grant for at NAC event
Local graphic novel, who got its NAC grant revoked, is featured in The Economist
Government authority helps graphic novel "The Art Of Charlie Chan Hock Chye" achieve cult following
National Arts Council revokes $8,000 grant for new graphic novel, publisher prints stickers to cover up their logo
All comments via Facebook. Top image via The Star and Facebook. 
If you like what you read, follow us on Facebook, Instagram, Twitter and Telegram to get the latest updates.