A 25-year-old woman who was filmed jumping from Interlace condominium on June 12 had allegedly left behind handwritten notes.
While her identity and the reasons behind her death have not been established, with the police currently investigating the case as unnatural death, a Facebook post claiming to know the woman in person has been making the rounds among the Myanmar community in Singapore.
The post claimed the deceased young woman had left behind handwritten notes in a school notebook. Written in legible English, it mentioned her thoughts and experiences while employed in Singapore.
The speculation online is that the deceased woman is a foreign domestic helper from Myanmar.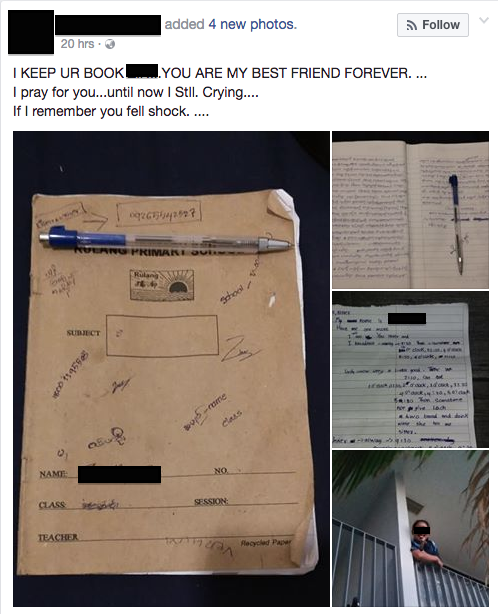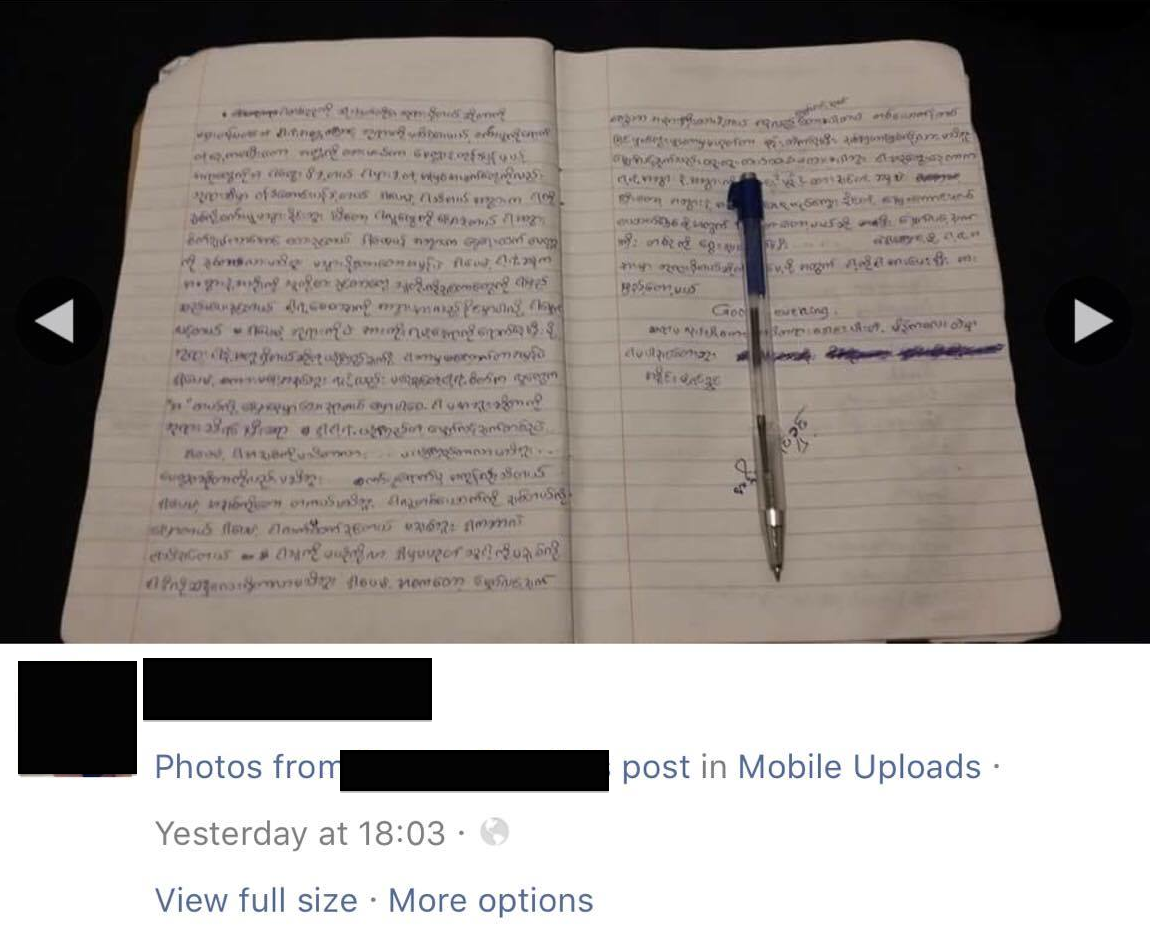 A rough translation for this page could be found in the comments:

The translation said the deceased young woman was working in Singapore to financially provide for her grandparents.
In another photo, the domestic helper appears to have written a letter to the woman who made the Facebook post, listing the times she was scheduled to eat and ending with a desperate plea for help: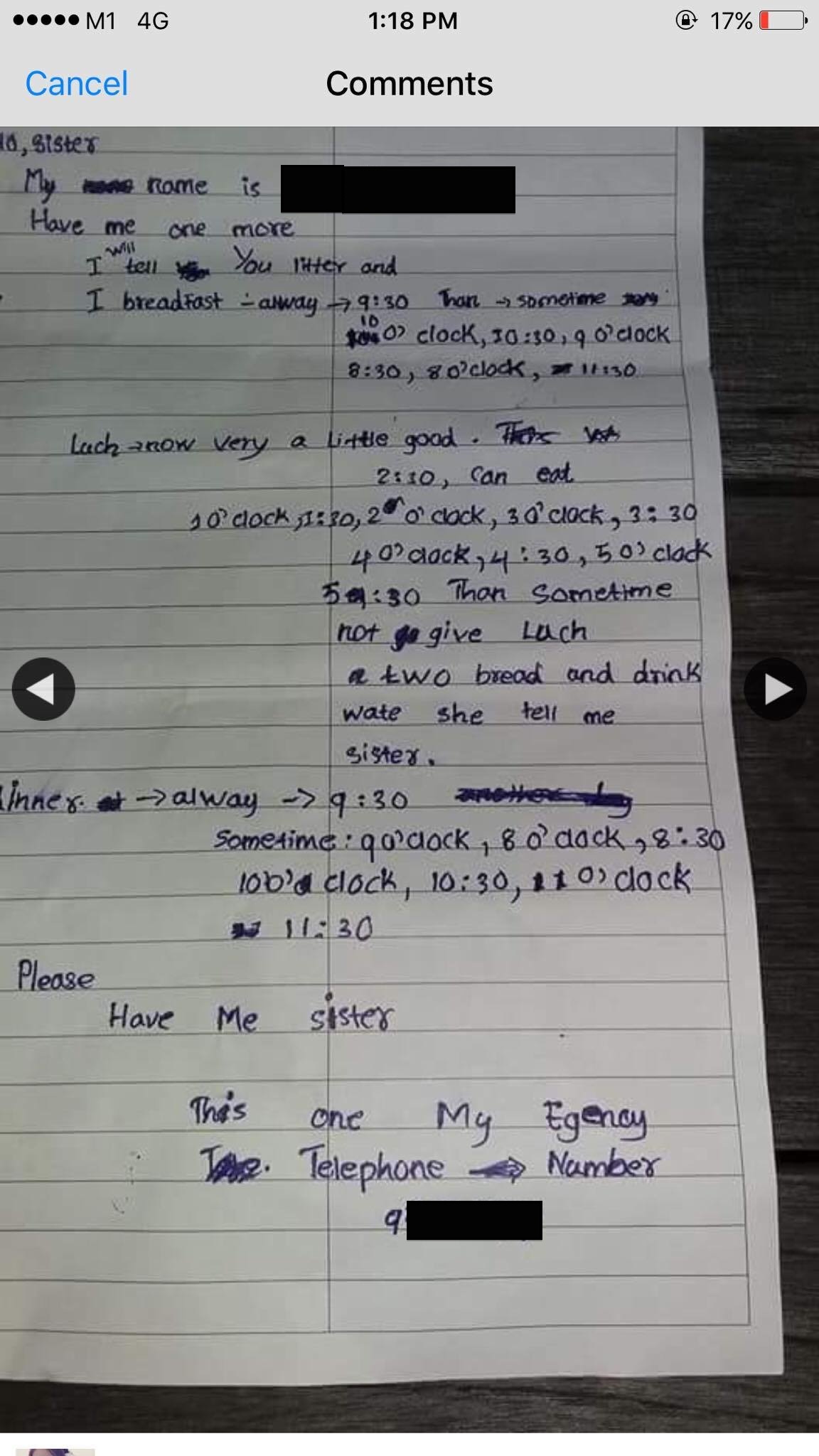 The phrases "sometime not give lunch", "two bread and drink water", as well as "please have me sister" appeared in the notes.
The notebook also included a schedule that indicated that the deceased woman previously had dinner times that were often at 9.30pm, and in some instances, as late as 11.30pm.
The page ends with the young woman providing contact details, such as her agency's telephone number.
Although the post was met with much sympathy by members of the public and was shared widely, it was removed on Wednesday afternoon.
Related articles:
Foreign domestic helper allegedly jumped from Interlace condominium, video shows
Abuse, exploitation of illegal domestic helpers from Myanmar exposed in S'pore documentary
MOM investigating employment agency alleged to have brought in underage maids from Myanmar
Singaporeans, are you *really* able to afford a maid?
If you like what you read, follow us on Facebook and Twitter to get the latest updates.
If you like what you read, follow us on Facebook, Instagram, Twitter and Telegram to get the latest updates.