As exotic as umeboshi porridge stands out amidst a sea of local fare, the owners of Plum & Rice aren't really your average hawkers. For one, Gladwin Yap, Eric Lee, and Raphael Sim are only 27.
The trio graduated from the Culinary Institute of America and are using their skills to serve comfort food with a sweet and sour twist. Plum & Rice sells umeboshi porridge alongside traditional home-cooked food such as braised pork and steamed fish.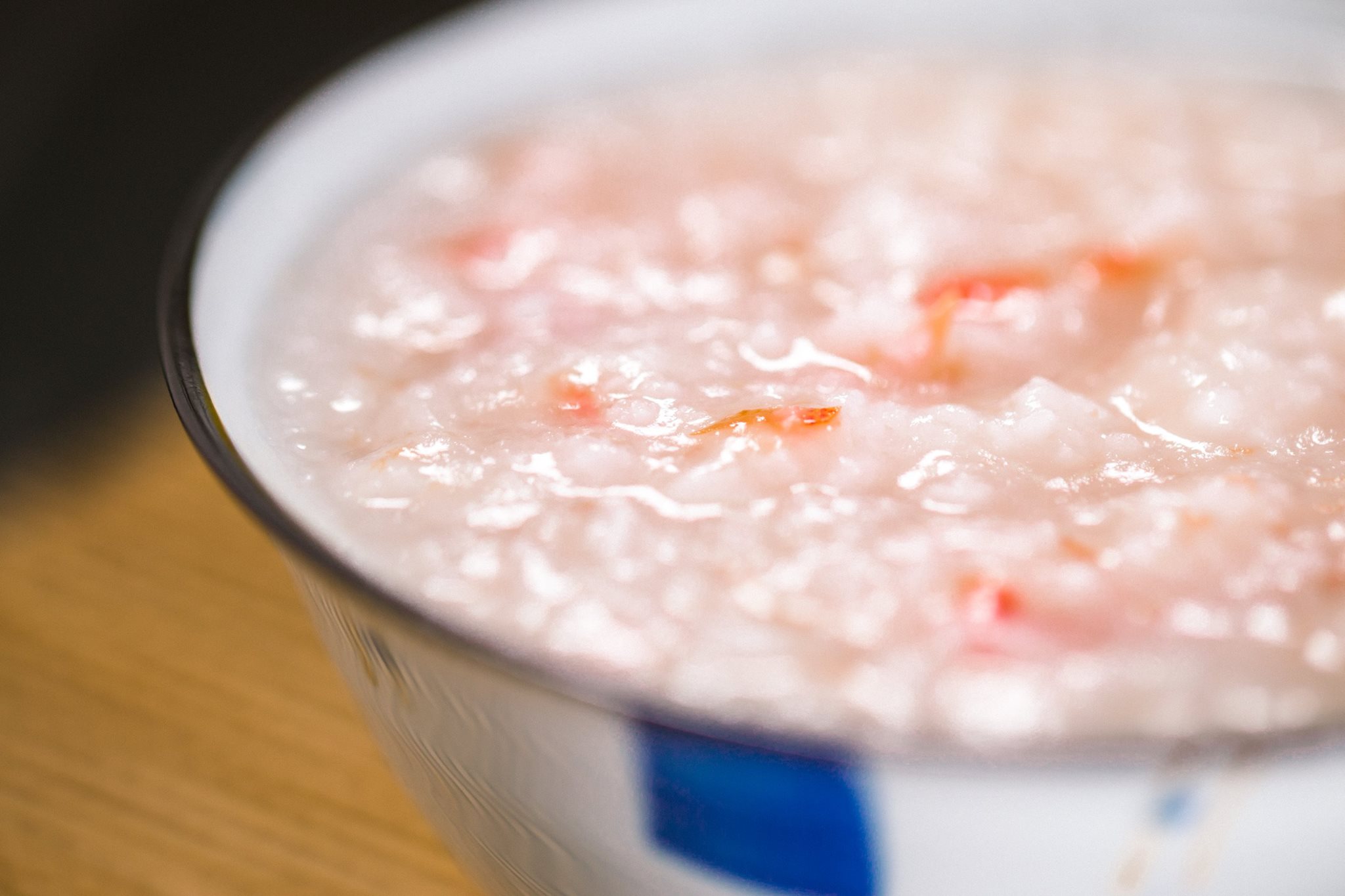 Umeboshi are pickled dried plums commonly eaten in Japan. The idea to incorporate the pickled fruit with local dishes came about when Yap and Sim were on vacation to Japan -- hence the name Plum & Rice.
"We noticed that many Japanese people eat umeboshi for breakfast," Sim explained, "they believe in (its) health benefits."
"We found umeboshi to be very acceptable for the local palate as well so we brought this idea back and did some modifications with our local food."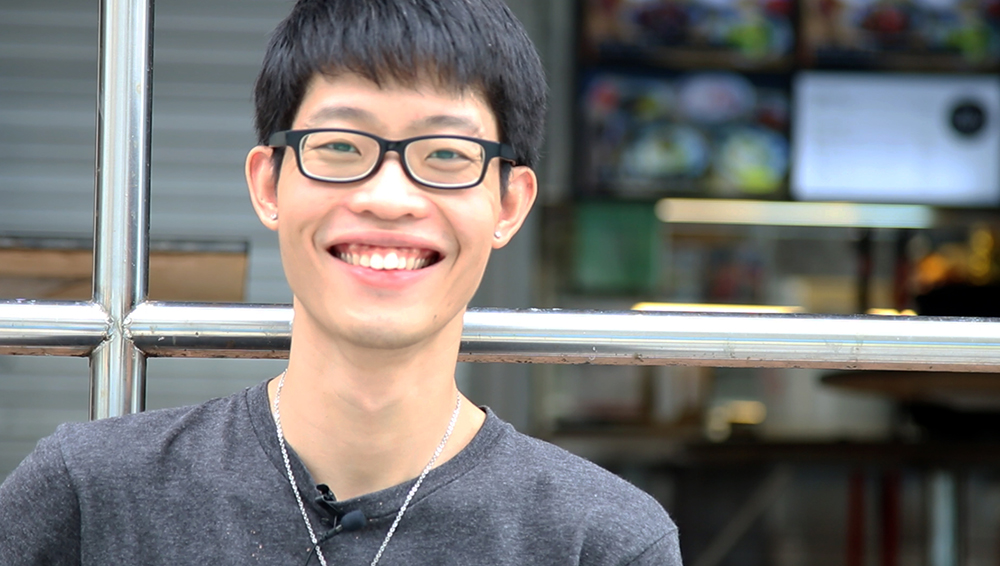 The food served at Plum & Rice is simple, but good. For $4, you can get a set meal comprising umeboshi rice or porridge, tender braised pork (or pork belly), a daily soup, and a side dish. For $6, you can get a delicate tasting fish topped with the garnish of the week.
Other than the pink-hued umeboshi porridge, Plum & Rice also serves umeboshi rice topped with furikake (seasoning) made from cereal, curry leaves, dried shrimps, and seaweed.
Fusion food is all good and well, but perhaps the more interesting question is why the trio chose to take the route less travelled among their peers in starting a hawker stall from scratch instead of joining an established restaurant.
Indeed, working as a hawker wasn't Sim's original plan.
"During school, I personally wanted to open a restaurant and work in fine dining establishments," Sim said.
It was only after the three of them took a "broader perspective about Singapore's food industry" that they decided that running a hawker stall would be the right decision.
"A lot of seniors are running hawker stalls right now," mused Sim. "There aren't a lot of fresh blood taking over."
Obviously having to explain to their families about their unconventional choice wasn't easy, but they ended up being encouraged, instead of being disowned. In fact, Sim stresses that the trio received very good support from their families.
In some ways, the support these guys get goes a long way in helping them succeed, and gives them the encouragement to grow the six-month old stall, which is enjoying brisk business.
"Right now we are focusing on building Plum and Rice," said Sim, "but we definitely look forward to expanding".
So what tip does Sim have for aspiring hawkerpreneurs?
"Adaption is key - mistakes will always be made - even if we were to redo this whole (hawkerpreneur) journey, there will always be other mistakes to be made," he said.
"Being able to adapt and find solutions as quickly as possible would be the key to survival."
---
Address: #01-45, Blk 216 Bedok North Street 1, Singapore 460216
---
Here are totally unrelated but equally interesting articles:
Quiz: What type of BBQ friend are you?
If you like what you read, follow us on Facebook and Twitter to get the latest updates.
If you like what you read, follow us on Facebook, Instagram, Twitter and Telegram to get the latest updates.