Roughly one in 10 people aged 60 and above in Singapore suffer from dementia.
This memory loss disease cannot be cured or reversed, only slowed down — and by 2030, it is predicted that the number of dementia sufferers here will double.
If your loved ones experience dementia, it can be a very disheartening and frustrating time as they begin to forget familiar faces, objects and places.
One Singaporean, 26-year-old Christel Goh, felt this way when she saw her grandfather losing his memory to Alzheimer's, and decided she couldn't stand by and do nothing.
Goh did a bit of research and discovered that according to the American National Institutes of Health, brain-training exercises can slow the onset of dementia by between 33 and 48 per cent.
So she created an adorable card game called Hua Hee (meaning "happy" in Hokkien), which is designed to help fight the progression of dementia.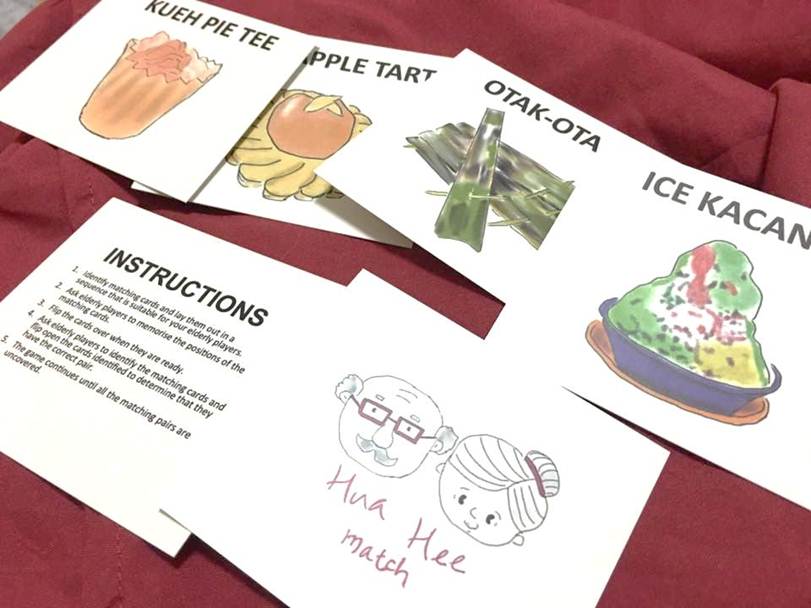 The game comes with 22 cute hand-drawn icons of heritage items, such as otak-otak, kueh lapis, Axe brand oil and more, and can be played either as a matching game or "snap". Not too bad, we reckon.

Goh, a PR manager at the Lee Kuan Yew School of Public Policy, tells us of her family's journey with her grandfather, trying to arrest his mental degeneration through the use of colouring books and memory-boosting food.
This cognitive engagement yielded positive results in her grandfather's disposition and memory recollection, which made Goh notice the lack of home-based activities for elderly suffering from dementia.
She began to sketch heritage items, and soon enough, Hua Hee was born.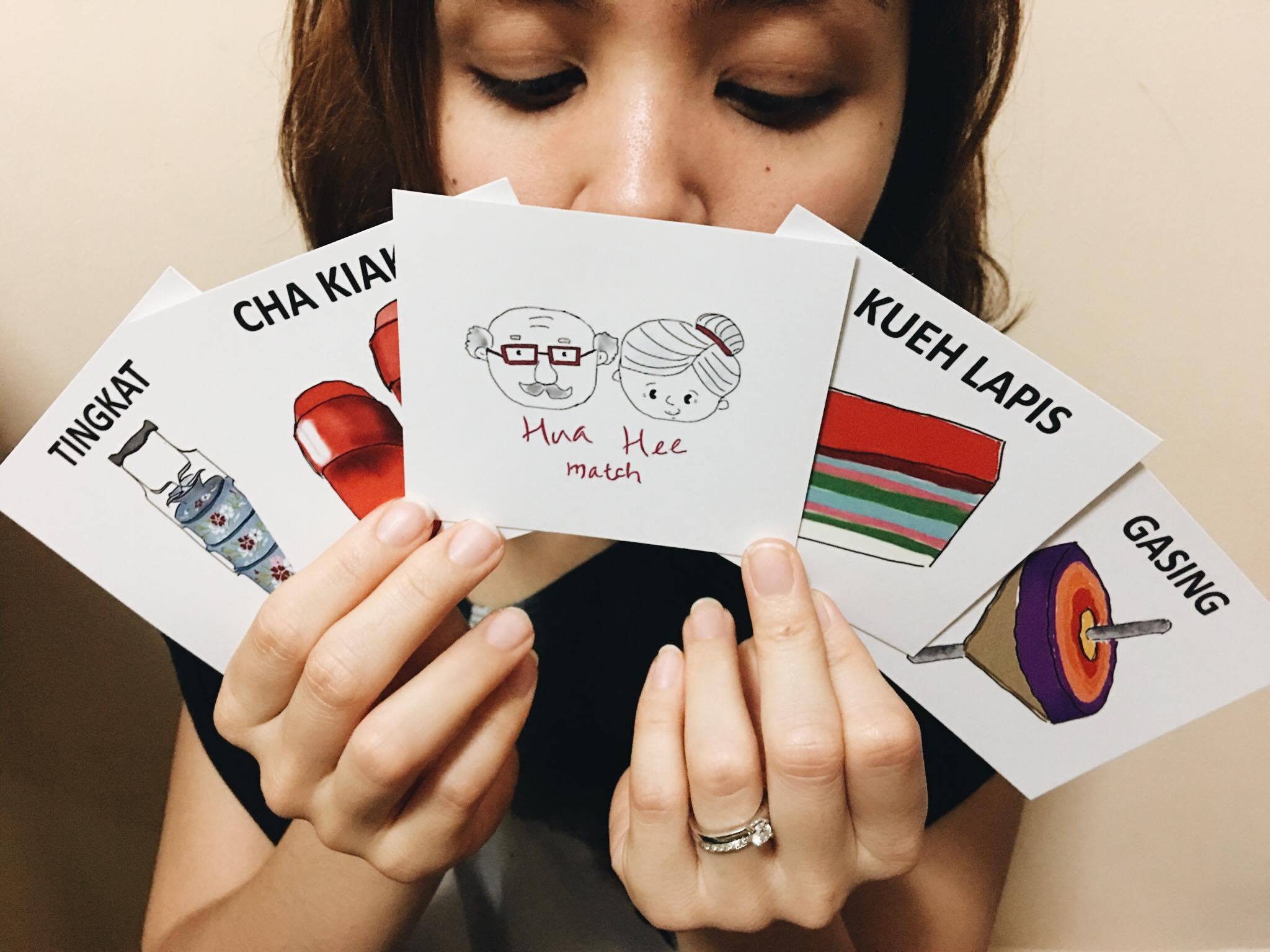 The cards are bright, colourful, and use elderly-friendly font. Each Hua Hee match game pack comes with two sets of each design, and a set of instructions. The game is designed for between two and four players.
Goh says she has received an enthusiastic response from the elderly she has played the game with, noting that even those who were unable to engage "were able to recognise some of the heritage items fondly".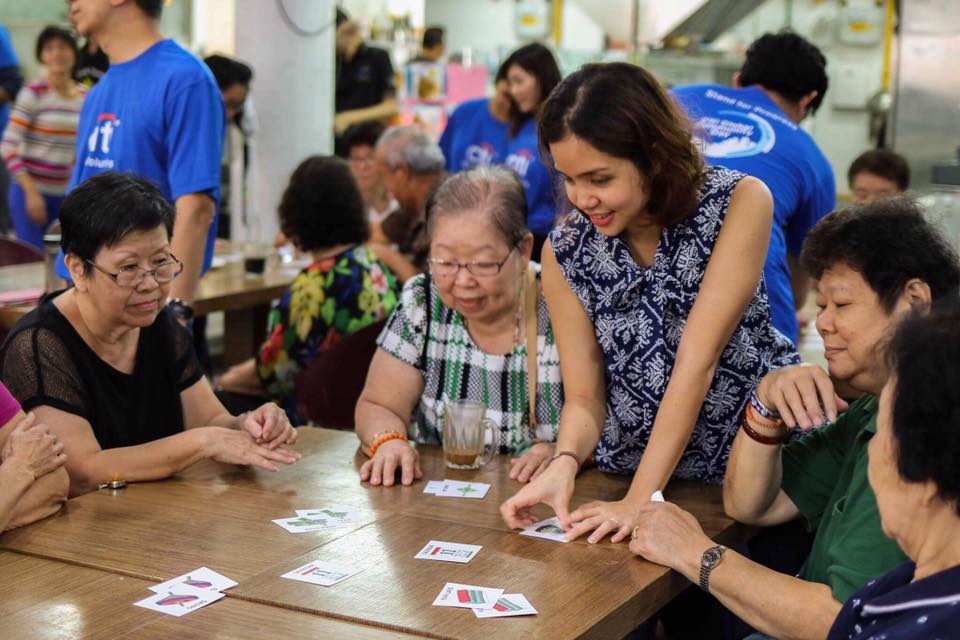 While not a silver bullet to curing dementia, Goh believes Hua Hee can help the elderly keep their minds engaged while remembering heritage items from their past.
Additionally, she says, playing it can bring generations together, and encourage young people to spend time with the elderly.
Hoping to bring the game to more elderly dementia sufferers in Singapore, Goh started an IndieGoGo campaign to help fund the production of the card game, and hopes to raise US$5000 by next month.
She also wants to "explore more ways to encourage elderly to pursue activities independently, so as to help alleviate the stress placed on caregivers".
If you wish to order a pack, you can head to the link above. Prices range between a very reasonable UD$4 and US$17.

Top photo courtesy of Christel Goh.
If you like what you read, follow us on Facebook and Twitter to get the latest updates.
If you like what you read, follow us on Facebook, Instagram, Twitter and Telegram to get the latest updates.