Your chou chou
It's true – the older it gets the more your chou chou (smelly) pillow grows on you. Or becomes you.
If you have a chou chou, congratulations. That means you have a lasting relationship that will stand the test of time. And washing machines.
Your love-hate relationship with working out
Working out is a real bummer. But it does have its benefits.
You get in shape -> you feel better -> you eat healthy -> you stay healthy -> you give hospitals a miss.
This is perhaps the best form of investment you can give yourself.
Your Harry Potter books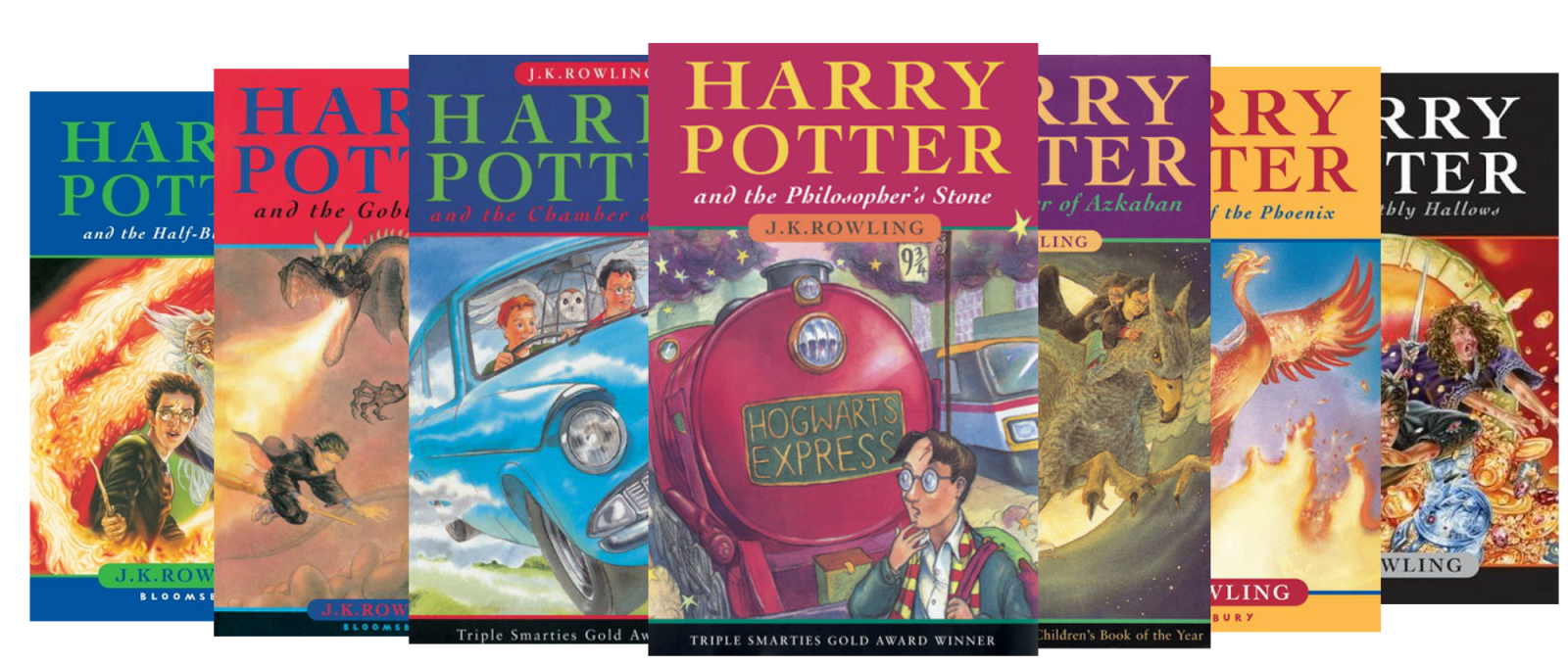 Source: Macy Pawluk via emaze
The habit of picking up a book and actually finishing it starts young.
That's why you gotta thank Harry Potter and friends. Without them, you'd probably lack the habit of reading.
Other than the obvious knowledge and vocab upgrade, you also get to live two years longer if you read for 30 minutes daily.
The study shows that reading promotes the process of deep reading, which helps you draw meaning from the book and compare it to real life – almost like cardio for the brains.
Your toy collectibles that are still in the box after 25 years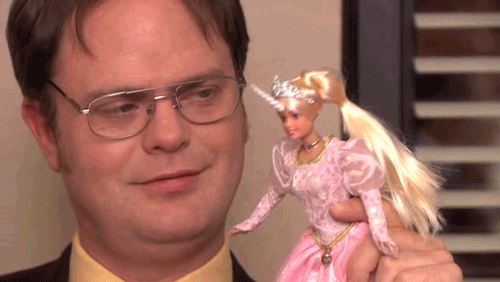 The doll could be worth millions now.
If there's one thing you should hoard, it should be your toy collection from your childhood days.
Be it Star Wars, My Little Pony or even Papa Smurf, these collectibles that hold a special place in our hearts could potentially become valuable antiques in the future.
So before you bid farewell to your youth and throw the toys away, remember that one day, someone somewhere might offer you a fortune for them.
Your love for local cuisine
Nothing beats digging into comforting local dishes, and with more young people reinventing the hawker trade with newfangled versions of Wanton Mee and such, it seems like our love for Singaporean food is here to stay.
Just look at this newly opened restaurant named Po that serves the humble popiah in the most novel way ever.
Who knows? When more of these modern Singaporean eateries open up, maybe our local food will be perceived as haute cuisine to tourists next time.
Your insistence of dining at your favourite restaurant all the time
When you eat at a place often, you definitely deserve to get some love back. And that's what Nando's does! With a chicken-back guarantee that rewards your love for PERi-PERi Chicken.
How? Nando's PERi-Vilege loyalty program gives you a Chilli every time you dine at Nando's – and these magical Chillies turn into free PERi-PERi Chicken over time. (No kidding.)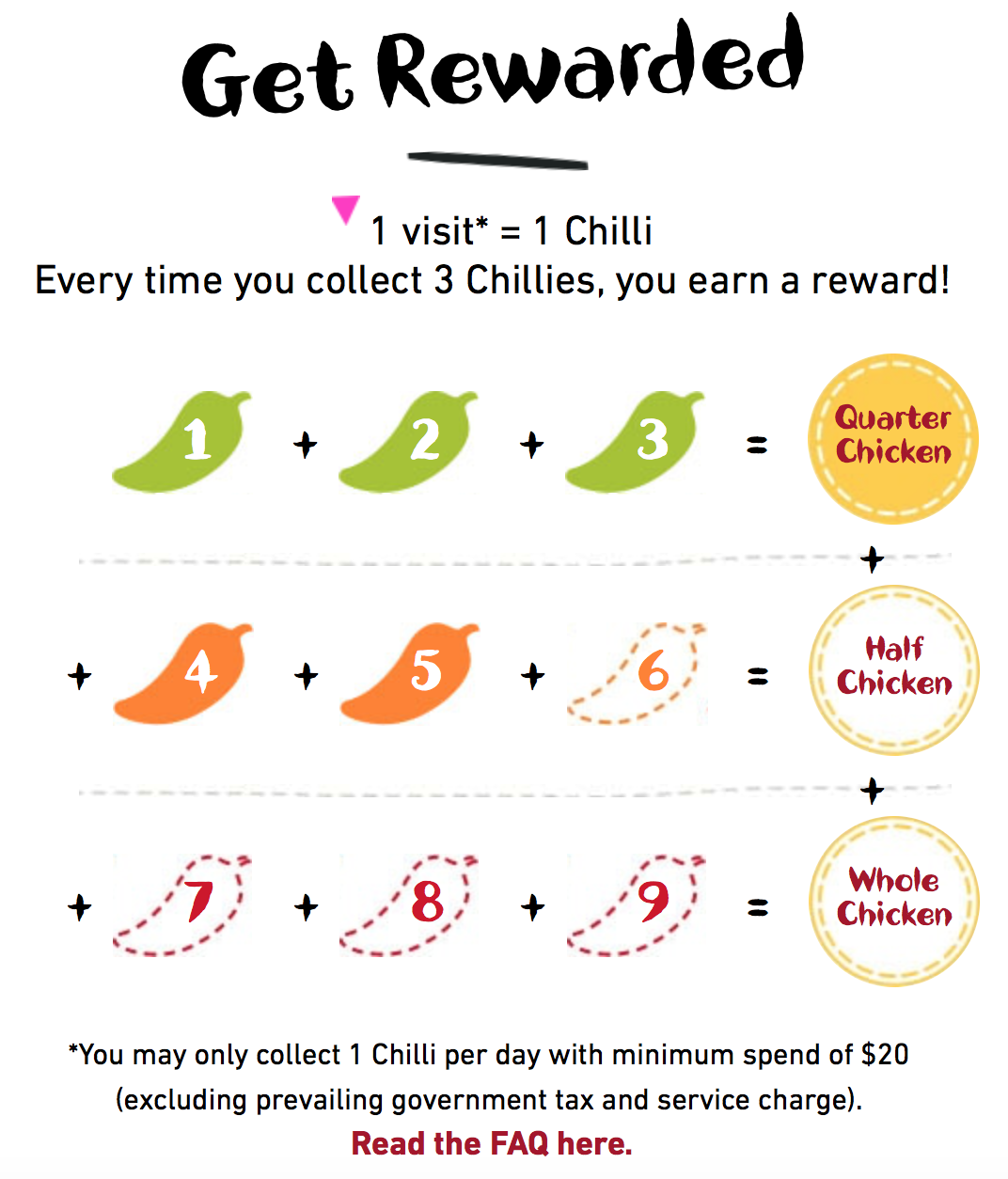 3 Chillies = your first free 1/4 Chicken; 6 Chillies = one more 1/2 Chicken; and 9 Chillies = one additional Whole Chicken. Now that's a test of time worth going through the heats for.
Signing up is free, and all you need to do is eat -- the more you eat, the more PERi-PERi Chicken you'll get. Oh, and no more reward cards (those things are so easy to misplace). Everything is done on the app.
Click here to find out more.
Top image from Getty.
This post is brought to you by Nando's. But hey, good deal leh!
If you like what you read, follow us on Facebook and Twitter to get the latest updates.
If you like what you read, follow us on Facebook, Instagram, Twitter and Telegram to get the latest updates.