Everyone has a list of favourite hawker centre and kopitiam dishes they go back to again and again.
But with more and more young hawkers joining the food and beverage scene, we've been seeing youthful interpretations and influences being brought to the hawker trade as a surge of international cuisines integrate into our local fare.
Their menus might make your grandparents go "Simi lai eh?", but we would love to try these hawkers' contributions to the local food scene at wallet-friendly prices.
Here are seven stalls that can whet your appetite:
1. Lad and Dad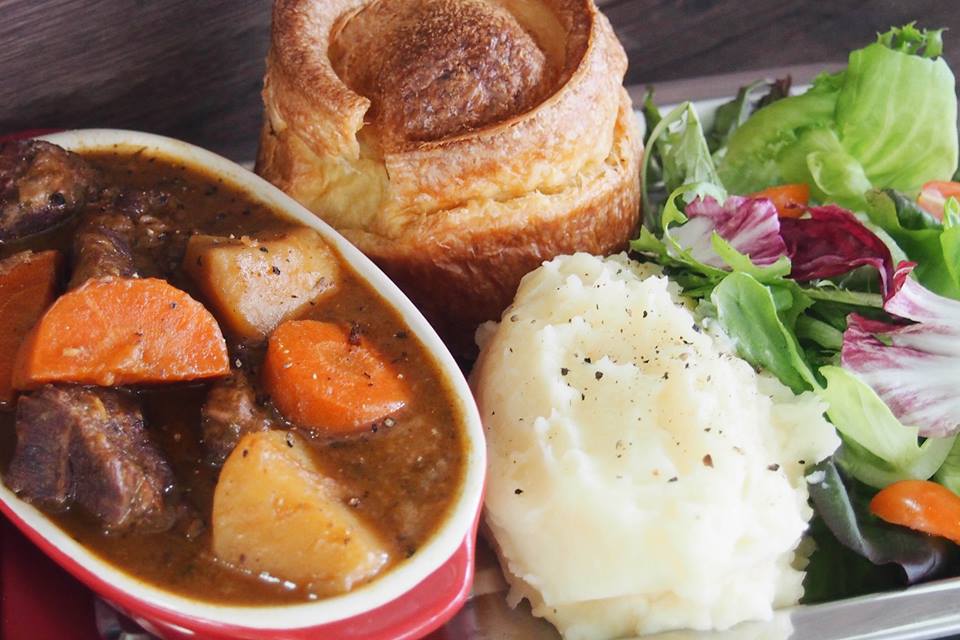 British food in a hawker centre? Yup, and really started by a lad and his dad, too.
Go big with the Lancashire Hotpot (S$12), which consists of beef stew, salad, mashed potatoes, and a Yorkshire pudding. By itself, the Yorkshire Pudding (S$3) is reputed to have the celebrated hot and crisp exterior with fluffy interiors, so grab it fast as it has a tendency to sell out.
Address: 49A Serangoon Garden Way, #32 Serangoon Garden Market & Hawker Centre Singapore 555945
2. Don.档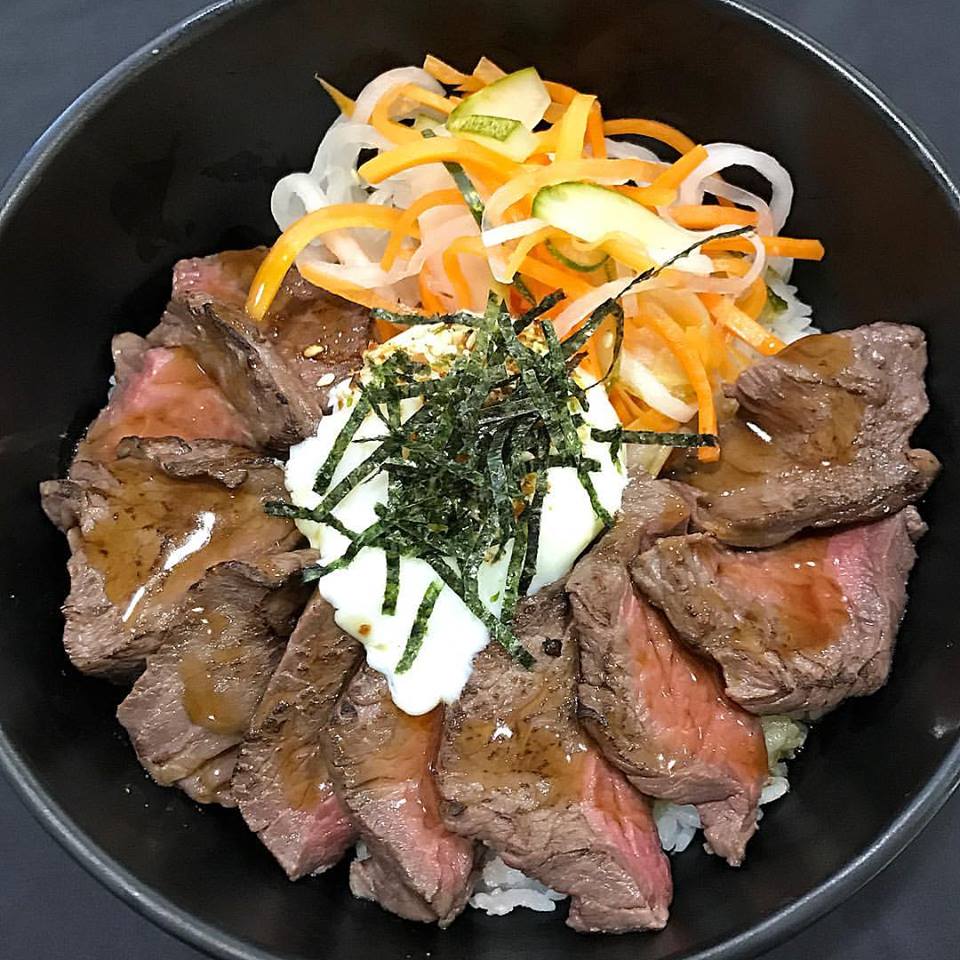 Serving Western-Japanese fusion Donburis (rice bowls), Don is a comparatively new stall started by a trio of friends.
They pride themselves on using the sous-vide method, which facilitates the serving process and retains the moisture in their proteins.
While the media reports that they are aiming for a Michelin star, a few of their Facebook reviews seem to say otherwise. But since their Wagyu Beef Don only goes for S$12.90, you can head down and pass the judgement for yourself. Other recommendations include the Mentaiko Salmon Don (S$9.90) and Salted Egg Tempura Don (S$9.90).
Address: 30 Foch Road #01-02, Singapore 209276
3. A Noodle Story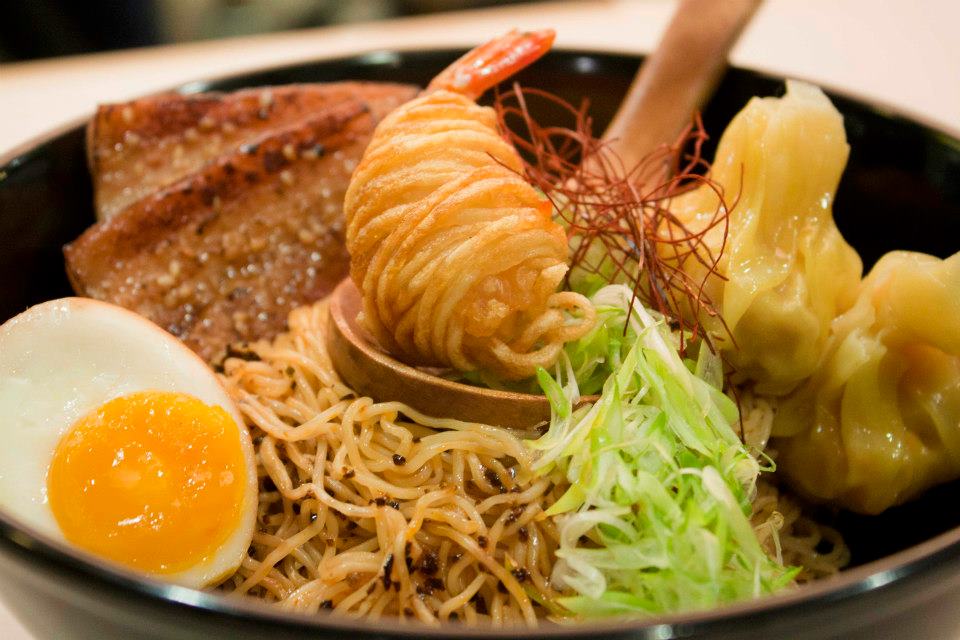 Proudly calling themselves the first and only Singapore-style ramen, A Noodle Story was started four years ago by two Shatec classmates who have worked at the likes of Waku Ghin, Iggy's, and Restaurant Andre before embarking on this enterprise.
A bowl here consists of springy noodles with their custom-made seasoning, Hong Kong-style wontons, an onsen egg, char siew, and a potato-wrapped prawn. With a regular portion going for only S$7 and plenty of rave reviews, we'd say it's a pretty good deal.
Address: 7 Maxwell Road, #01-39 Amoy Street Food Centre, Singapore 069111
4. The Burning Oak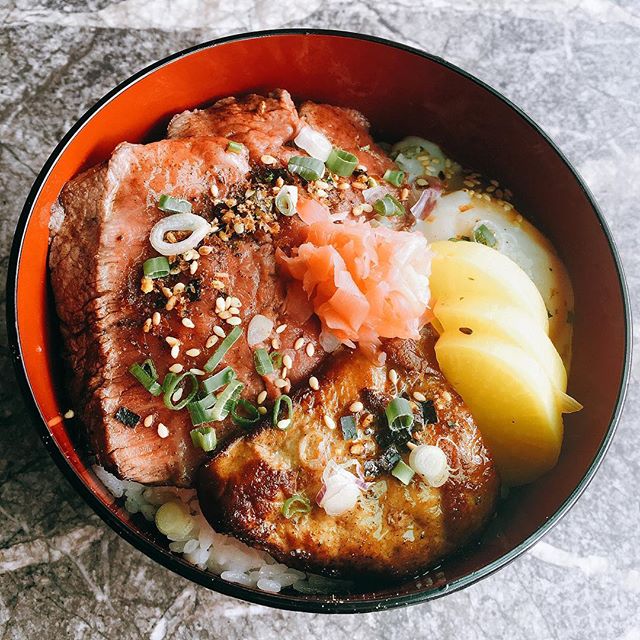 With another hawker selling quality Japanese yakitori and donburis, it's no wonder certain sushi chains find themselves in peril.
Their Wagyu Rump Bento is value-for-money at $14, and you can top up a bit more to get the Foie Gras and Wagyu Rump Don (S$20)
Grilled items to look forward to are Iberico Pork Cheeks (S$5) and Beef Short Ribs (S$6). Less premium skewers, such as meatballs and chicken thighs, go for S$2 to S$3.
Address: 348 Bedok Road, #02-16, Bedok Marketplace, Singapore 46950
5. Coffee Break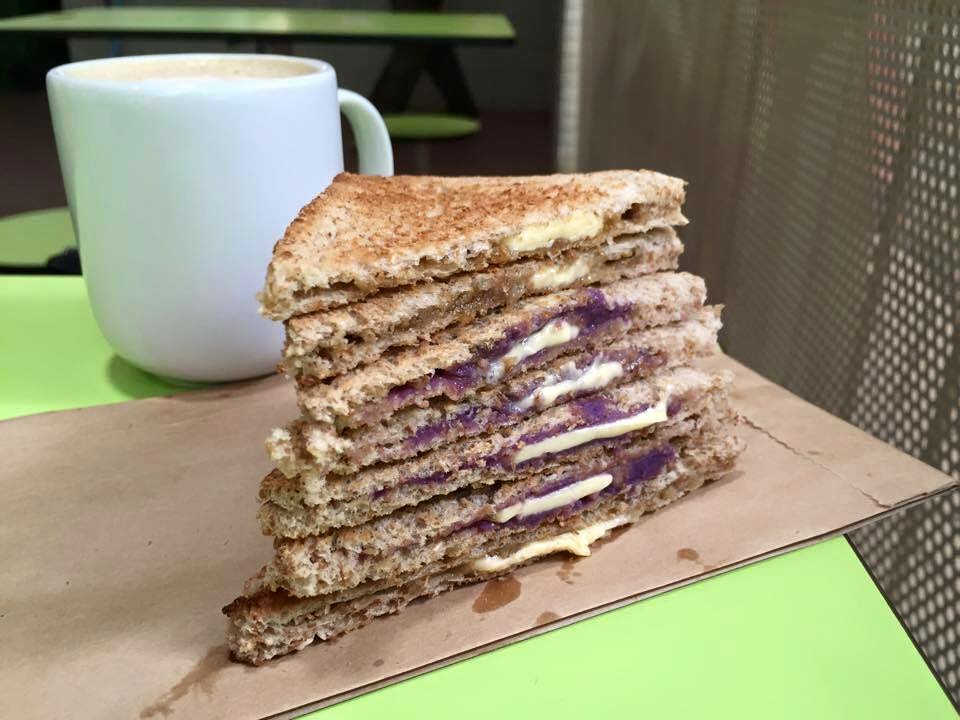 If you like your coffee fancy (we're talking cafe fancy, like lattes and mochas) but without the equally fancy price tag, Coffee Break is the place to go.
Items such as Caramel Rum Mocha (S$4.80) and Rose Latte (S$4.80) will cater to the younger crowd, but if you're craving for something more of the sock-brewed variety, they have the traditional kopi and teh too.
As for food, their renditions of our kaya butter toast have seen creations like Matcha Coconut Creme (S$3.30) and Rum and Raisin Toast (S$3.30).
Address: Amoy Street Food Centre, 7 Maxwell Road #02-78, Singapore 069111
6. Otto Berlin Haus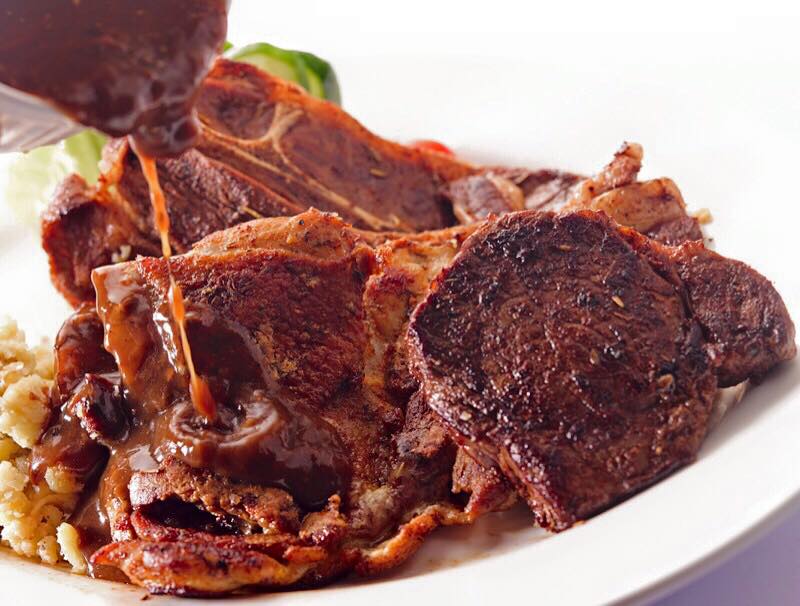 If you think German food can only be found in restaurants, well, not anymore. Otto Berlin Haus serves half a Pork Knuckle at just S$13, with a side of local achar to boot. The Braised Lamb Shank is going for just S$15 as well.
Their Toa Payoh branch is also offering lunch sets at S$10, and includes items like Grilled Lamb Shoulder and Grilled Pork Neck Steak. Say whaaaat.
Address: Blk 211 Lorong 8 Toa Payoh #01-01, Singapore 310211
7. Fish and Chicks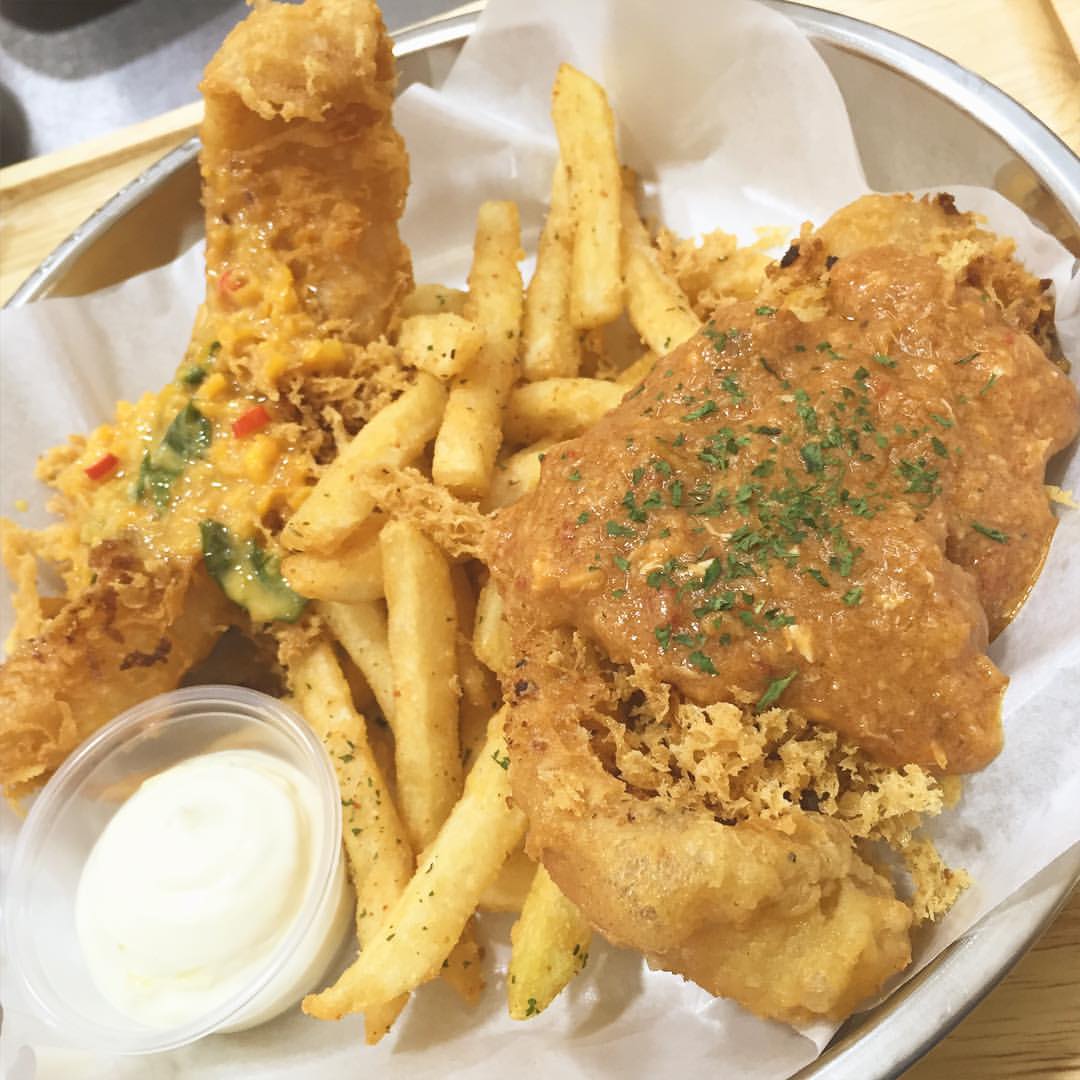 You may already have heard of this stall, which first started out at a coffee shop in Ang Mo Kio. Run by friends Albert and Justin (who are only 27 and 30 respectively), their salted egg yolk fish and chips went positively viral on social media last year, which translated to notoriously long queues for them.
They have been expanding since then, with a new outlet at Cineleisure and most recently, Bedok.
If you're indecisive like us, go for Best of Both Worlds (S$13.90) -- their specialisation of fish and chips served with both salted egg yolk and chill crab sauce, so you don't have to dither at the counter and hold up the queue.
Address: Blk 531 Ang Mo Kio Avenue 10, Singapore 560531
If you like what you read, follow us on Facebook and Twitter to get the latest updates.
If you like what you read, follow us on Facebook, Instagram, Twitter and Telegram to get the latest updates.