The olive-backed sunbird is a common resident to Singapore, which you might see, albeit fleetingly, once in awhile.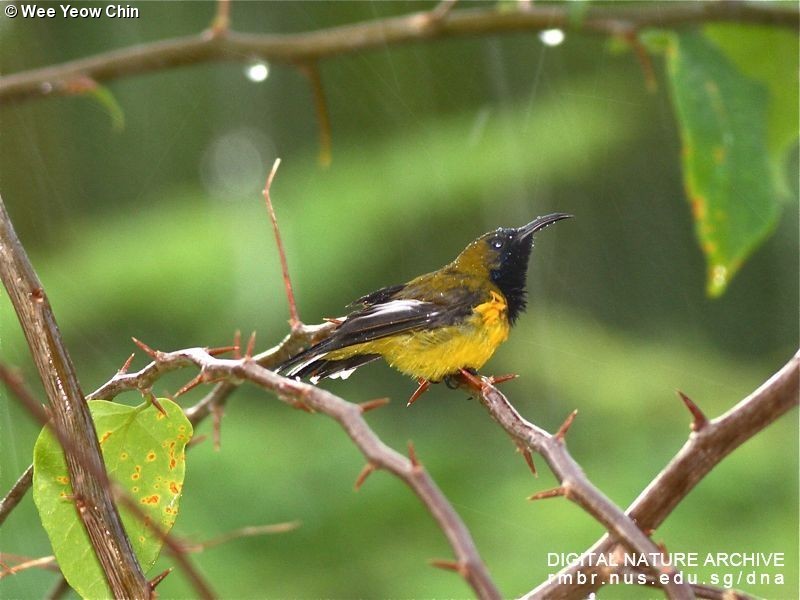 What you might not know about them, though, is that they often build nests suspended from branches of potted plants and other decorative structures — sometimes even ones located along HDB corridors.
One family in Sengkang, which blogs online under the moniker SengkangBabies, owns one of this select group of potted plants.
They were first visited by a male sunbird on recce in March last year...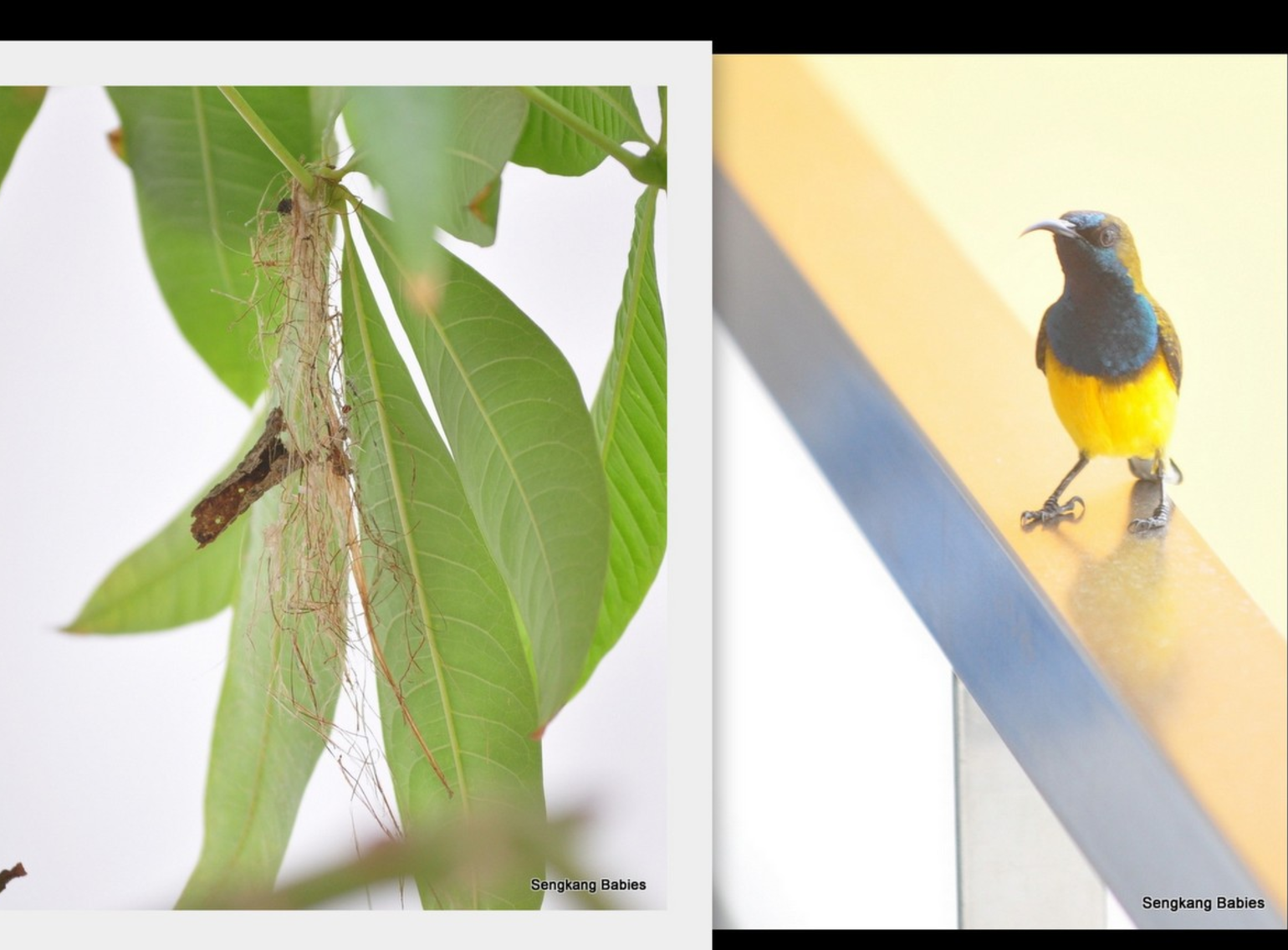 ... who decided their family's plant would make a good home, and went on to build a nest with his wife, who lay eggs and raised one youngling (the other died after aggressiveness by the surviving chick).
Egg incubation takes between 11 and 16 days, followed by active care in the nest for another 13 to 16 days:
https://www.instagram.com/p/BEThaGyMWfK/
Accommodation review: 5 stars
It seems the sunbird parents had such a positive experience raising their young last year that they decided to return.
And this time, thankfully, both eggs hatched:
And both survived:
The bullying doesn't stop though, as you can see.
Here's the Daddy sunbird on sentry duty: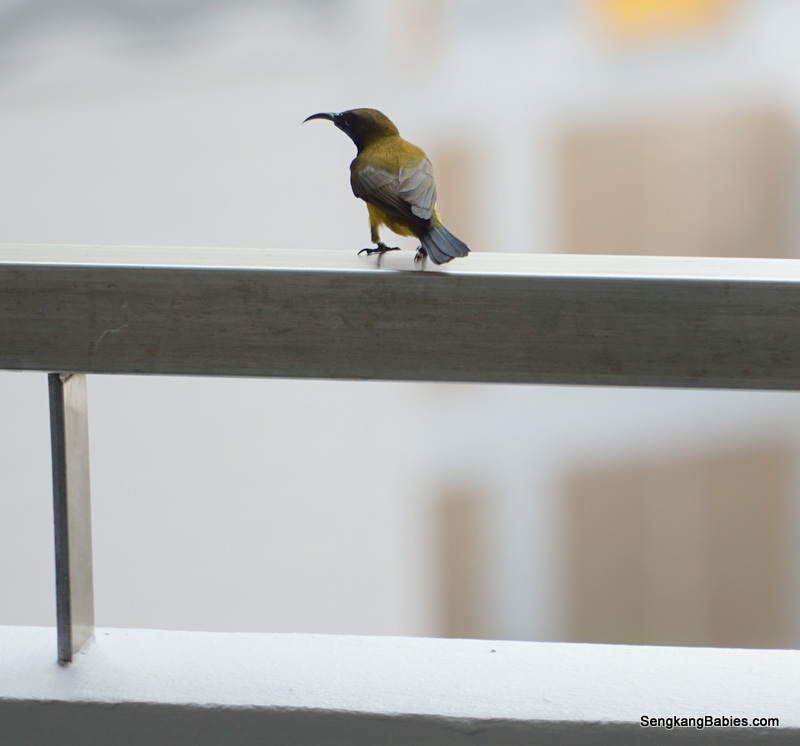 One change the family noticed this year is that the nest had a new "side window" that facilitated much easier viewing for them — these three pictures show their transformation from black to yellow:
And fluffy:
Here's a video from a camera they lodged in place to spy on the family's comings and goings:
" frameborder="0" allowfullscreen>
On one occasion, where the younglings were learning to fly, one of them risked a near-death-or-injury incident, thankfully saved by one of the children:
" frameborder="0" allowfullscreen>
A really good opportunity for the kids to witness science unfolding right before their eyes, right outside their home.
Anyway, in case you're interested to know what else happened with the sunbird family, here's a rundown:
- On the same day when the younger fledgling got stuck, his/her older sibling flew off.
- Four days later on Mar 28, the family said the younger fledging also flew off with its parents, marking the end of their stay in the potted plant for this year.
Olive-backed sunbirds are known to re-use their nesting spot up to seven times, so if the family is lucky, the sunbirds might just return to start more families over a few more years.
Top photo collage from screenshots of SengkangBabies Instagram
More bird-nesting science in action, right here in Singapore:
S'pore lady tracks growth of 2 rare birds outside her house over 17 days, results are amazing
If you like what you read, follow us on Facebook and Twitter to get the latest updates.
If you like what you read, follow us on Facebook, Instagram, Twitter and Telegram to get the latest updates.