There are only around 600 to 1,700 straw-headed bulbuls left in the wild globally.
The conservation status of straw-headed bulbuls was raised from "vulnerable" to "endangered" on the International Union for Conservation of Nature (IUCN)'s Red List last December.
Of these, at least 200 of these rare song birds live right here in Singapore. Thankfully, this population is projected to increase.
Straw-headed bulbuls are globally threatened by poaching, which is in turn driven by the pet bird trade in places like Indonesia. It's a great thing, therefore, that they're protected here in Singapore, and are able to thrive. ( ᐛ )و
While most straw-headed bulbuls are found on Pulau Ubin, it is not difficult to find them on mainland Singapore too. If you are lucky, they might even make themselves your neighbours.
One member of Facebook group Nature Society (Singapore), Lai Kuan Chan, found a pair of adult straw-headed bulbuls nesting with two eggs outside her balcony in late January.
Excited as she was by her discovery, she took it upon herself to document the day-by-day growth of the two younglings — from hatchlings to fledglings.
Here's how it went down:
Jan 23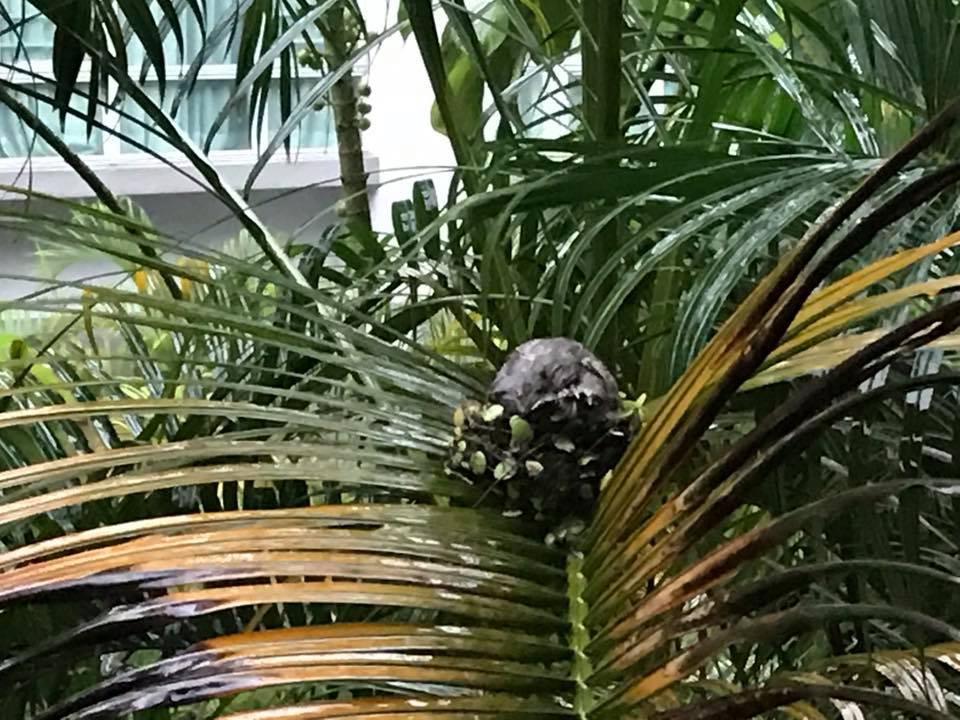 "Mama bulbul weathering the torrential downpour this morning — a mother's love."
Straw-headed Bulbuls in Singapore usually breed between February and April, with a clutch of just two eggs at a time.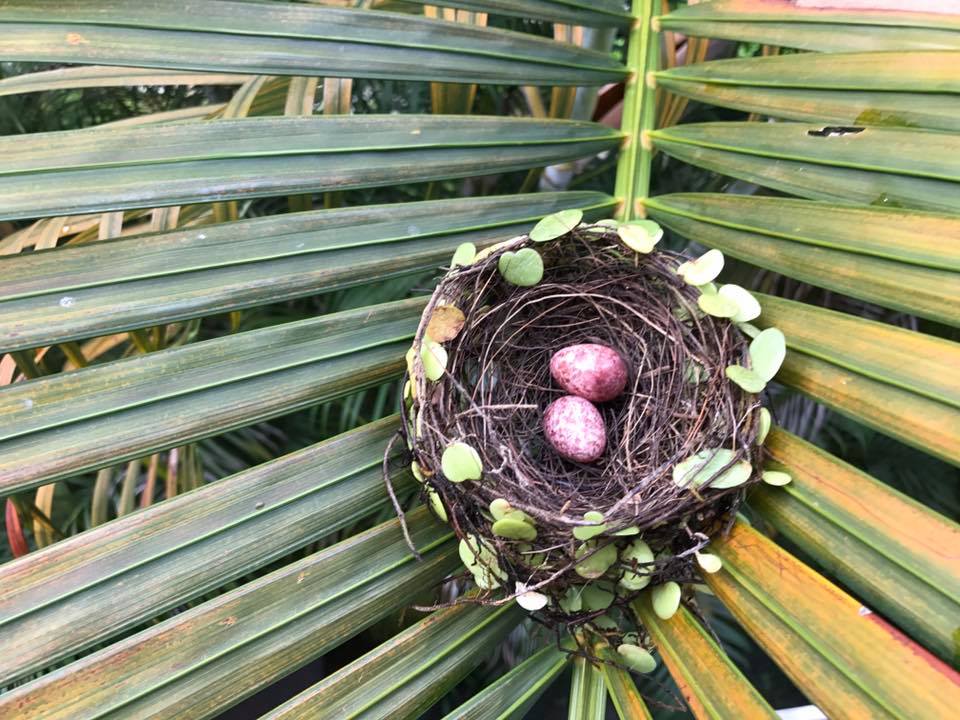 Feb 4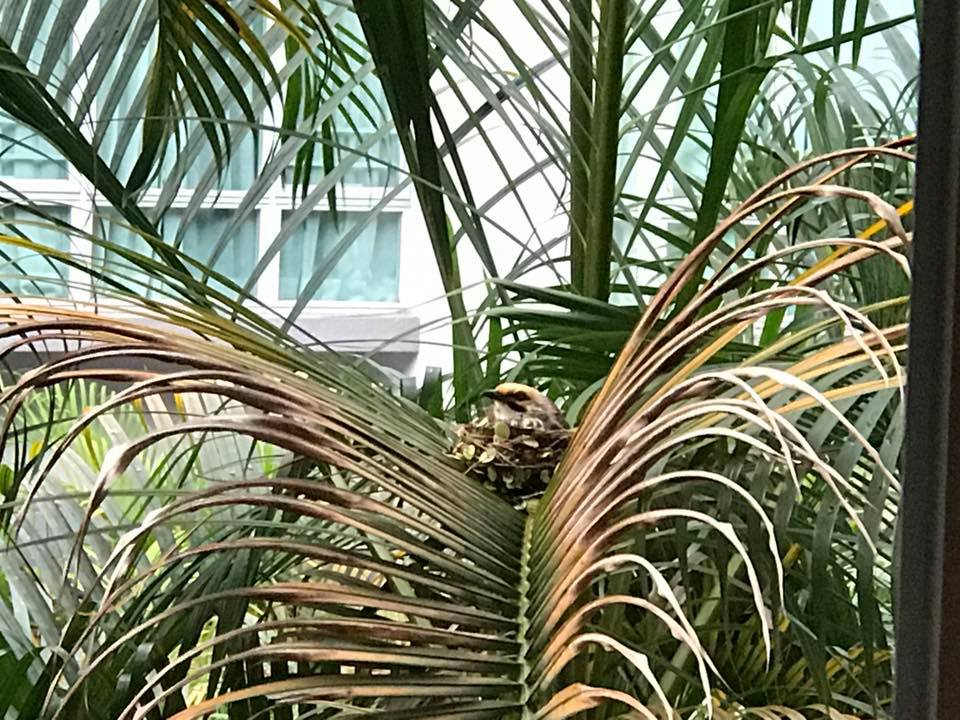 "Checked out the two bulbul eggs just now. No sign of hatchlings yet. Mama bulbul and ME anxiously waiting."
Feb 6
Chan expected the eggs to hatch on Feb 4, but the first egg hatched only two days later.
And finally: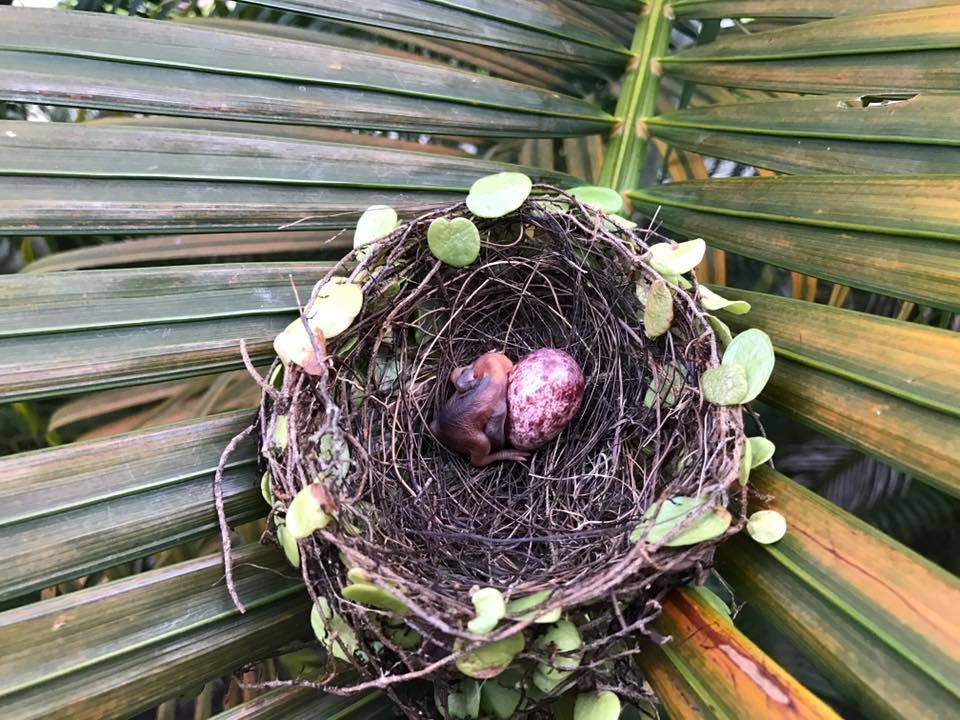 "Good morning everyone!!!"
Look how well-built and decorated the nest was, too.
On a side note, such close-up shots of the nest were done skilfully and carefully with a selfie stick, without alarming our little friends who can be really defensive parents and also shy to humans.
And shortly after: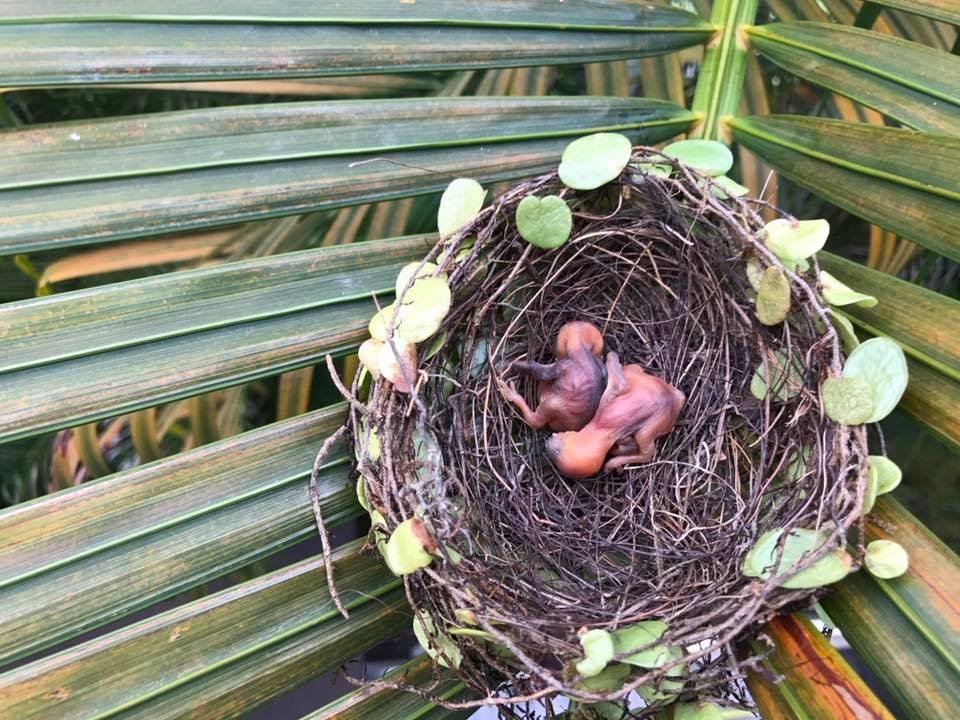 Feb 7
Hungry hungry babies. Here's them stretching out their necks for food:
'>
Feb 8
By Day 3 of these newborn birds' lives, you can already see wings growing on the older chick.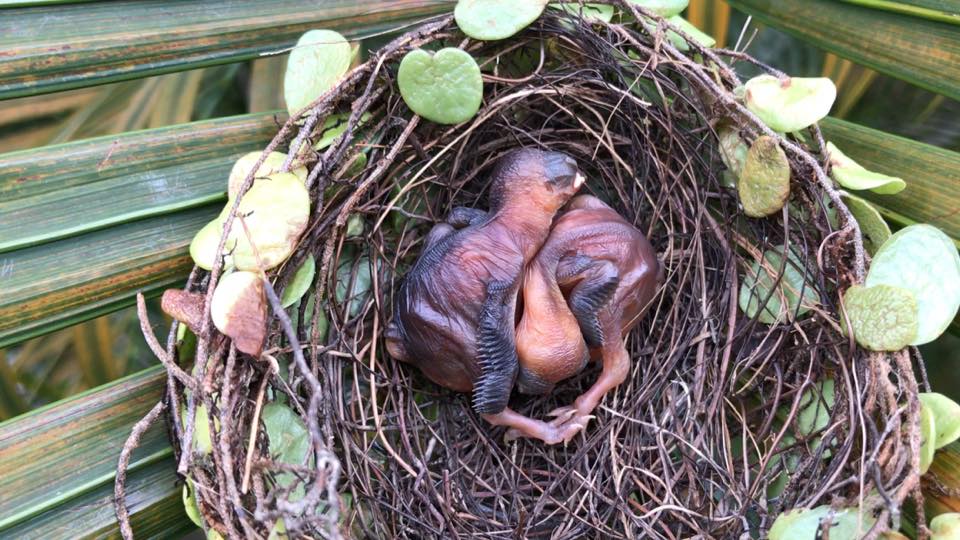 Feb 9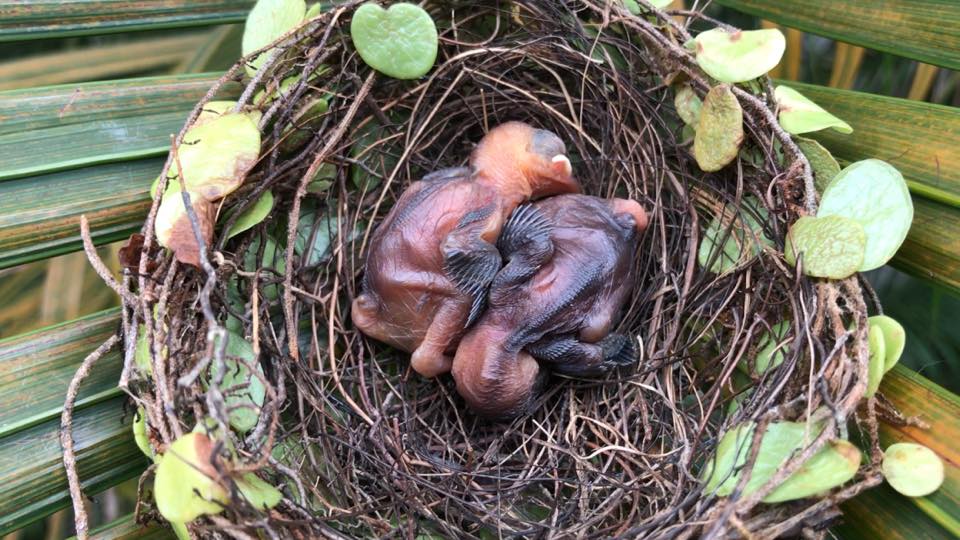 '>