A photo of a majestic-looking bird of prey lying on the ground looking out of sorts has caused some concern:
The photo was posted on the Pokemon GO Singapore Facebook group on Dec. 27, 2016.
However, it did not go down well as the person who took the photo apparently did not call for help: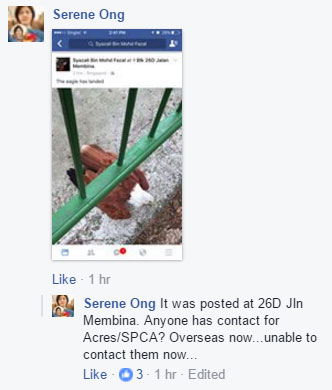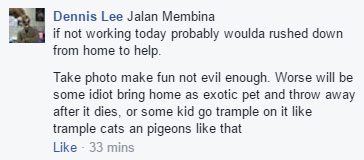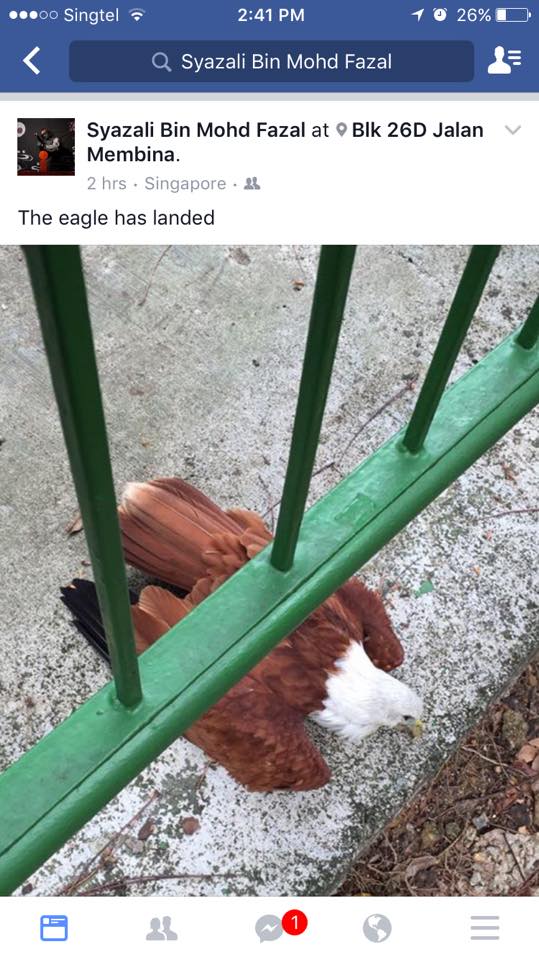 The bird is most likely a Brahminy Kite (Haliastur indus), a common species of raptor in Singapore.
It can be seen all over the main island and also the surrounding offshore islands.
It can grow to about 50cm long, and the adults are easily recognisable due to the chestnut coloured body and wings with a white head and breast.
If you see a wild animal that needs rescuing, do contact the Animal Concerns Research and Education Society (ACRES) Wildlife Rescue Hotline (24-hour) at 9783 7782.
Related articles:
Pangolin strolls down stairs at NUS University Town like a real degree holder
Silly pangolin lost its way in NTU, helped back into wild by kind humans from Acres
If you like what you read, follow us on Facebook and Twitter to get the latest updates.
If you like what you read, follow us on Facebook, Instagram, Twitter and Telegram to get the latest updates.