Do you frequent hawker centres in Singapore like normal Singaporeans?
If you do, you might have seen this dude at Adam Road Food Centre:
If you can't see the embedded Facebook post, Facebook user Stephen Sim posted this photo of what seems to be Lin Jun Jie (JJ Lin) doing normal human stuff at Adam Road Food Centre, accompanied by this caption: "看見明星林俊傑在小販中心 — feeling spooky" (saw superstar JJ Lin at a hawker centre - feeling spooky)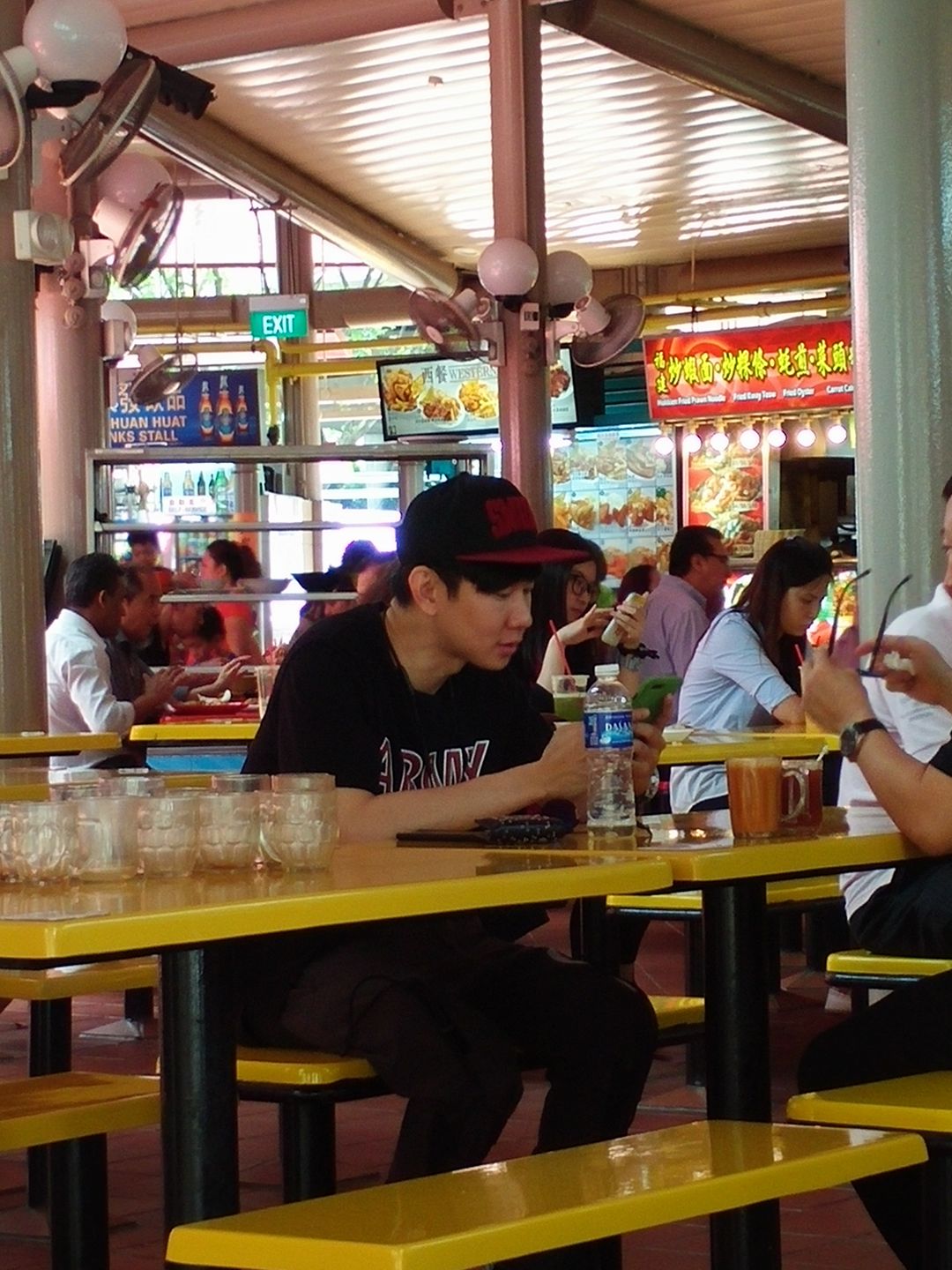 Lin appeared to be with a companion while he fiddled with his phone.
JJ Lin is like us. Occasionally.
This isn't the first time Singaporeans have stumbled across the homegrown superstar partaking in normal human activities that apparently only mere mortals like us do.
In December last year, he was spotted playing DoTA 2 in a Bugis LAN shop like any other hardcore DoTA player.
In November 2015, Lin ambushed a busker in Taipei who was covering one of Lin's songs - Jiang Nan (江南) and completed the song with him as a duet.
Judging from the responses on Sim's photo (which attracted over 9.8k reactions, more than 1.3k comments, and over 4k shares), local fans are going berserk trying to wrap their heads around the notion of JJ Lin The Hawker Centre Goer: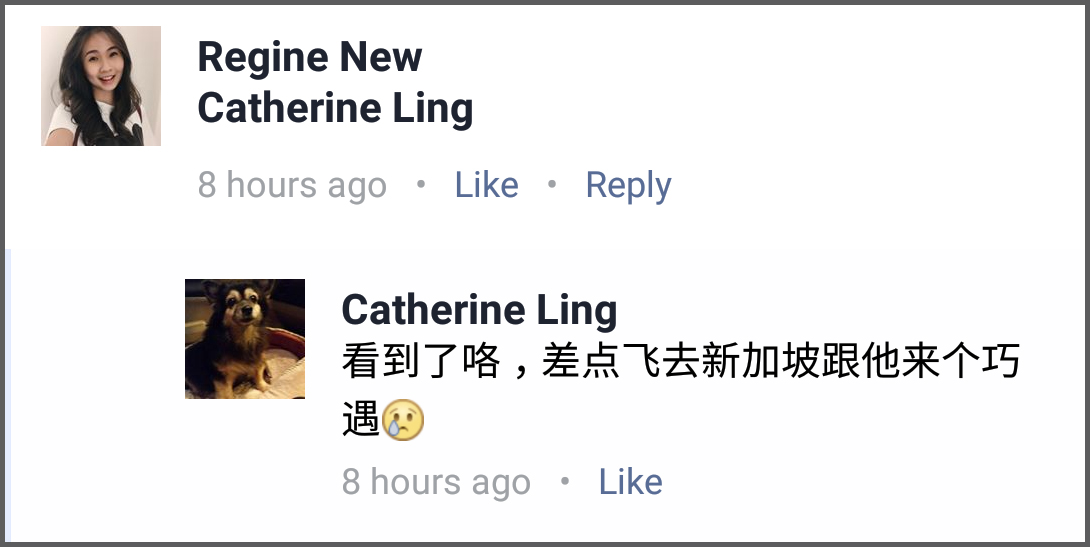 "Yea, I saw this. Almost flew to Singapore for a chance meeting with him."

"If you saw him what would you do?"
"I'll cry for you to see."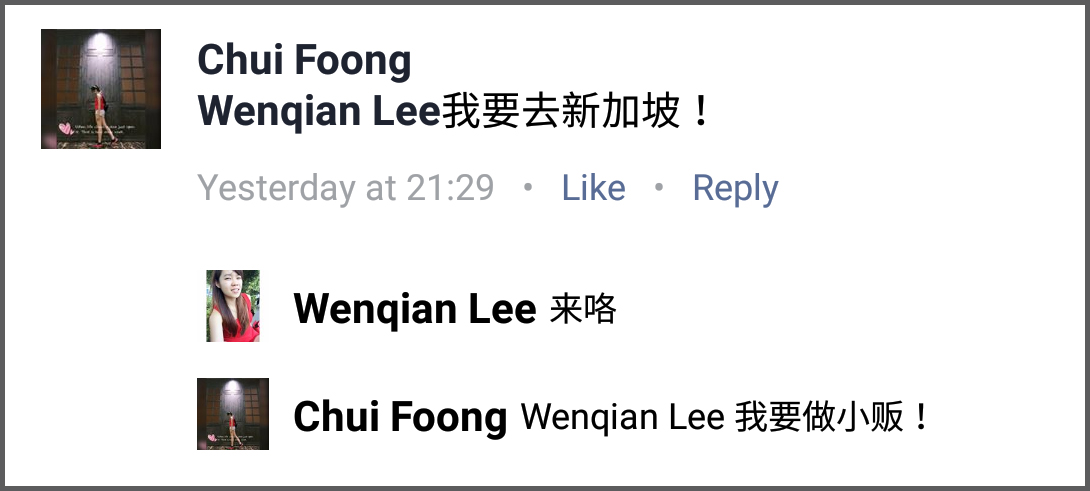 "I want to come to Singapore!"
"Come lor."
"I want to be a hawker!"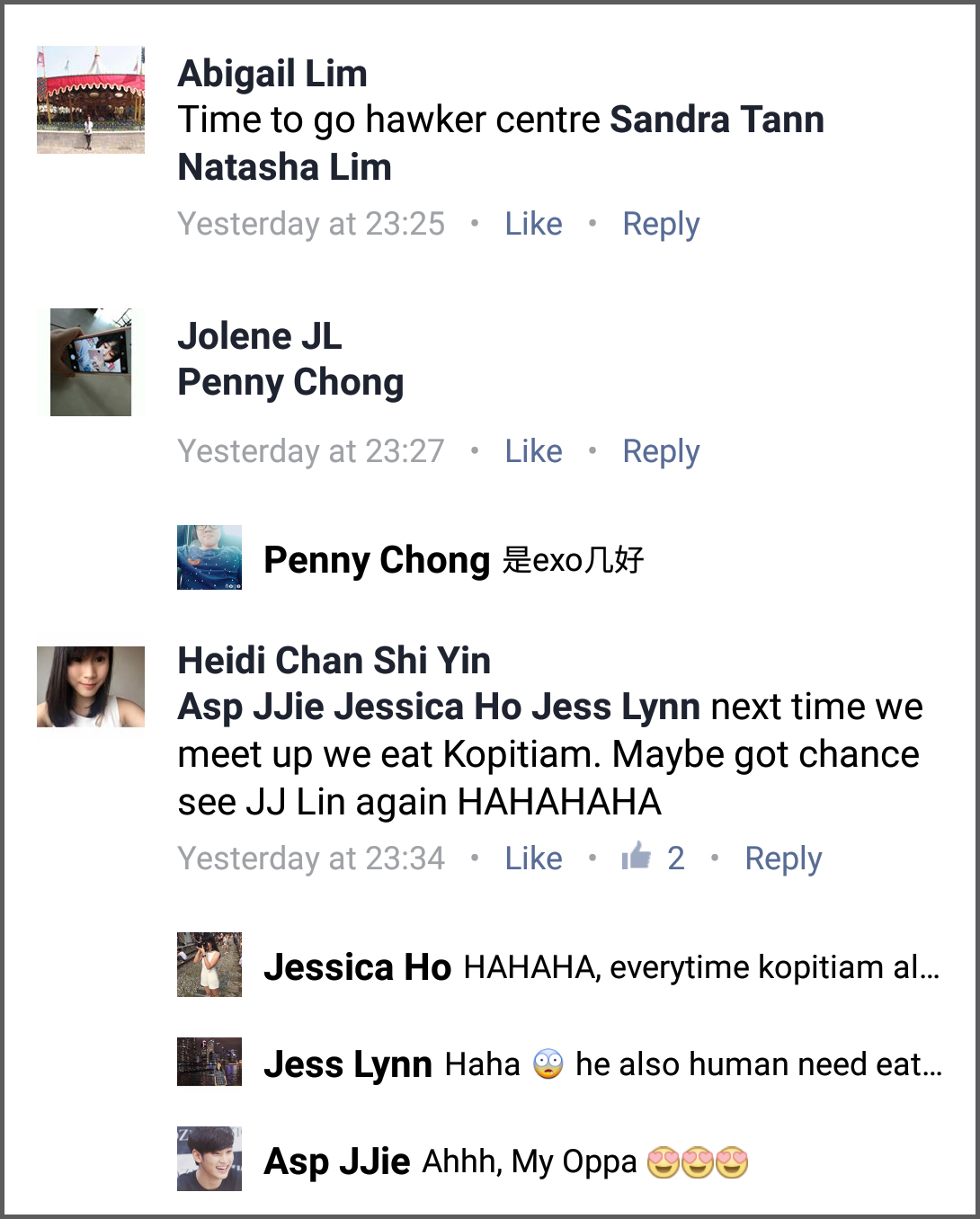 And then we had this rather cute moment: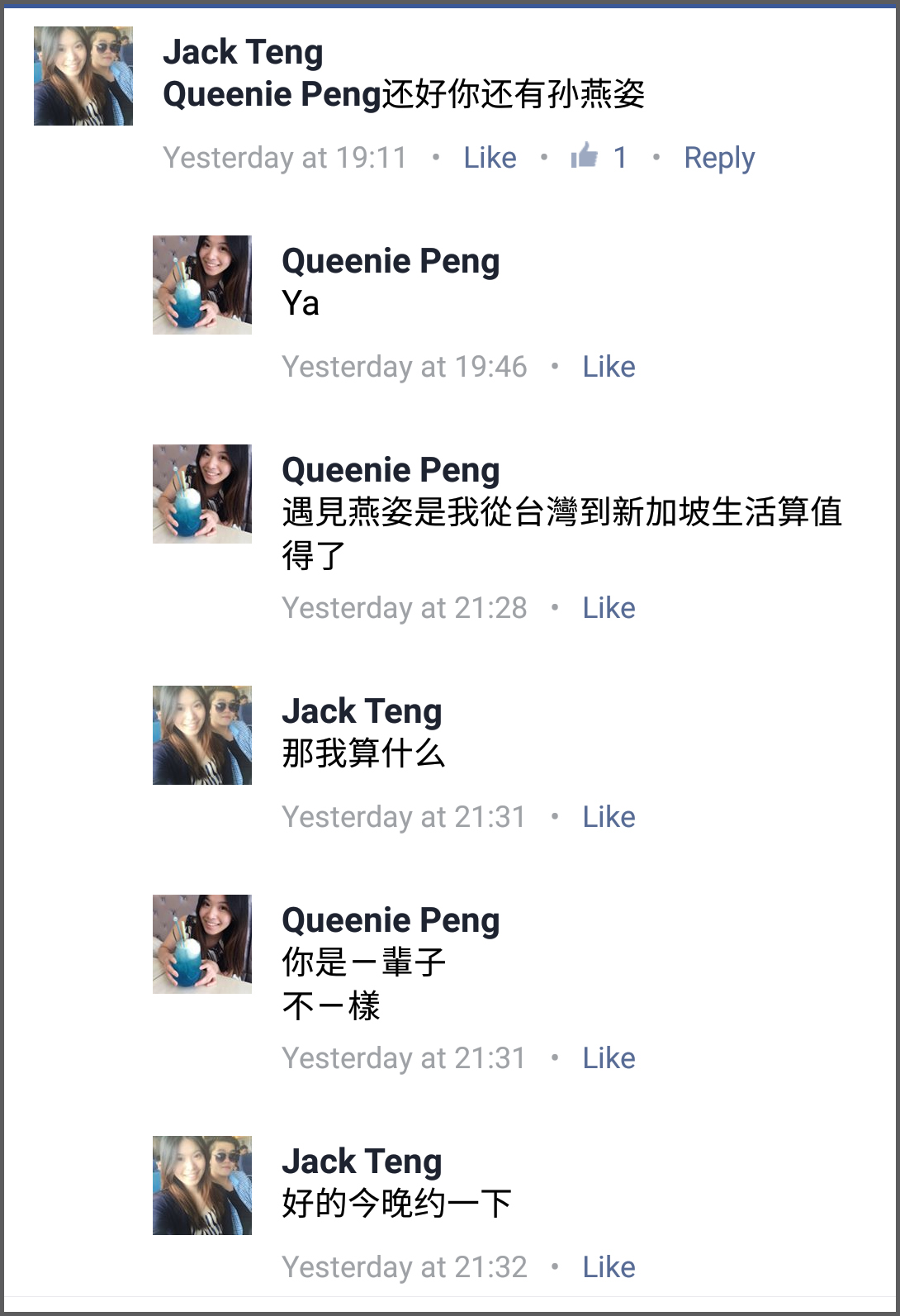 "Lucky you had an encounter with Stefanie Sun."
"Ya. Meeting Stefanie Sun was my most valuable experience ever since moving from Taiwan to Singapore."
"Then what am I?"
"You're the most valuable in my life - different."
"Awesome. Let's go out tonight."

We also say. Stay alert outside can see rare Pokemon celebrity.
Here are some slightly unrelated but nonetheless interesting articles:
We lost track of the number of times people think lifelong learning is an old people thing
Bet you've used these excuses at least once when your parents said 'Go do something with your life'
More JJ Lin sightings?
A wild JJ Lin spotted playing DotA 2 in Bugis LAN shop during Singtel's islandwide broadband disruption
Busker in Taiwan performs JJ Lin song, passerby JJ Lin joins in for duet
Top photo adapted via Facebook.
If you like what you read, follow us on Facebook and Twitter to get the latest updates.
If you like what you read, follow us on Facebook, Instagram, Twitter and Telegram to get the latest updates.