You might be crazy about Bak Kut Teh, but you probably won't be as fervent as this one Japanese guy, Takahashi Akihiro.
Takahashi's culinary date with the soupy concoction in Singapore 3 years ago made him fall head over heels with the taste of our Bak Kut Teh (the white peppery version).
After repeated trial and error and the help of an esteemed Japanese food researcher Hideyo Ishii, he managed to recreate the taste of Singapore's Bak Kut Teh , opening a restaurant in the Akasaka district on Apr.10, solely dedicated to the dish.
The restaurant's name? It's quite literal - Singapore Bak Kut Teh.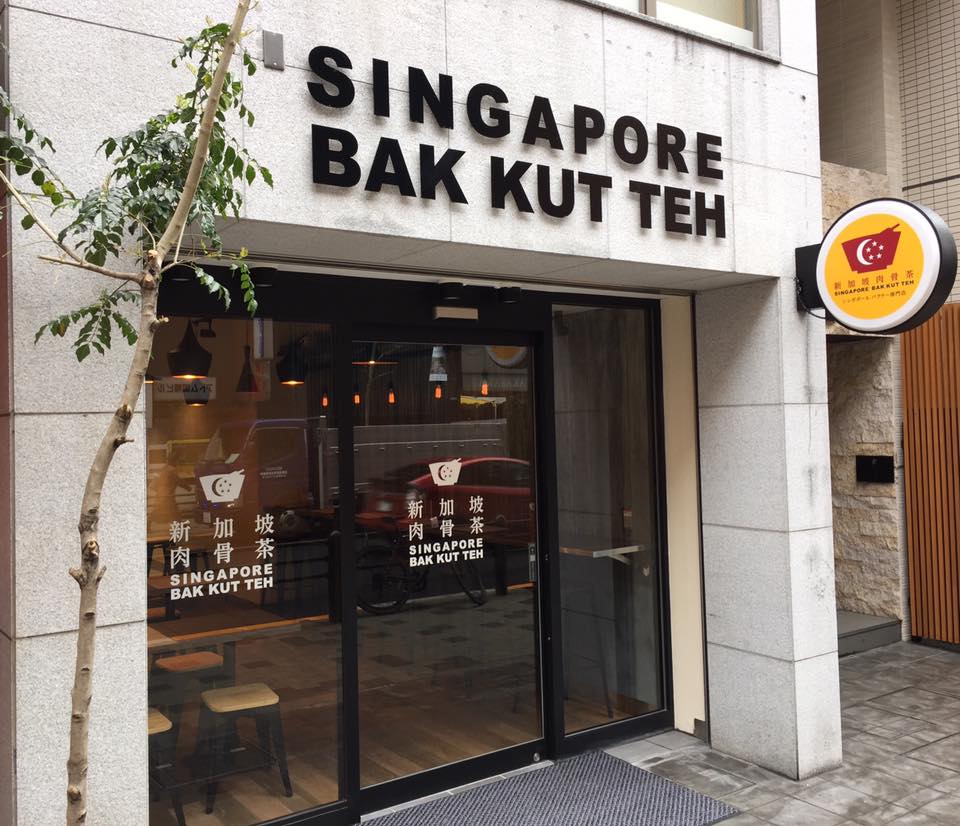 We translate his post for you:
Three years after being shocked by the taste of Bak Kut Teh during my trip to Singapore in over 20 years. Wanting to spread this food culture to people in Japan, I started the first Singapore Bak Kut Teh restaurant in Japan and planned to name the restaurant after the dish. In order let everyone try my ideal Bak Kut Teh, we experimented time and time again before arrived at the final result… all the credit goes to Hideyo-chan.

Today, on the 11th, the first store opened in Akasaka. I received many flowers from people in the entertainment circle, thank you very much. With friends who've been in operations for some 20 years and have managed about a dozen restaurants, we are able to move forward. This taste was lauded by 95.8% of Singaporeans and people who have lived in Singapore at a tasting session. Everyone, please come and eat at this Bak Kut Teh restaurant marked by a distinctive yellow signboard. Besides, we don't use any artificial seasoning.
The people from the entertainment circle who congratulated Takahashi on the opening of the restaurant aren't small fry - we're talking about big Japanese celebrities in the likes of  Yamada Takayuki (CROWS) and Takeru Satoh, (Kamen Rider, the Rurouni Kenshin movies)
Can or Not?
As mentioned, according to the tasting session, the Bak Kut Teh served here is 95.8% similar to the ones they serve in Singapore.
Pretty impressive for someone who didn't enlist the help of locals or local chefs, at least to our knowledge.
Despite so, the menu is very much loyal to the original. You can get your youtiao (fried dough sticks), pair your meal with mee sua, veggies and rice.
Black soy sauce lovers, don't worry - they have plenty of it to dip your broth-flavoured meat.
For the first-time eaters, the placemats on the table also contain instructions on how to enjoy the dish, which cutely prevents people from making a cultural faux pas, and where to eat Bak Kut Teh in Singapore.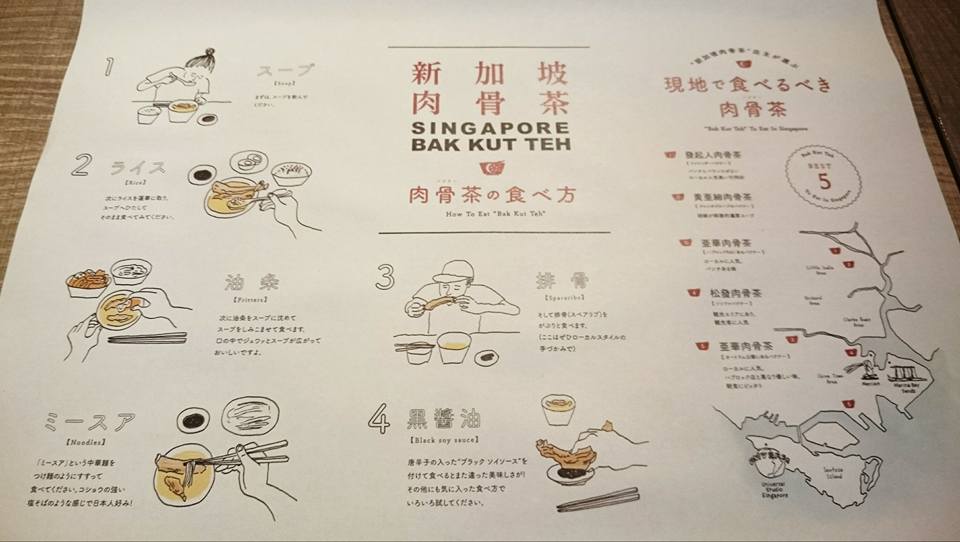 Of course, being the novelty that it is, prices are a little steep: A basic set will set you back about 980 yen, which is about S$12.46; a full set would cost 1,280 yen, or  S$16.28.
Nevertheless, it's already so popular that it apparently sold out during yesterday's lunch slot.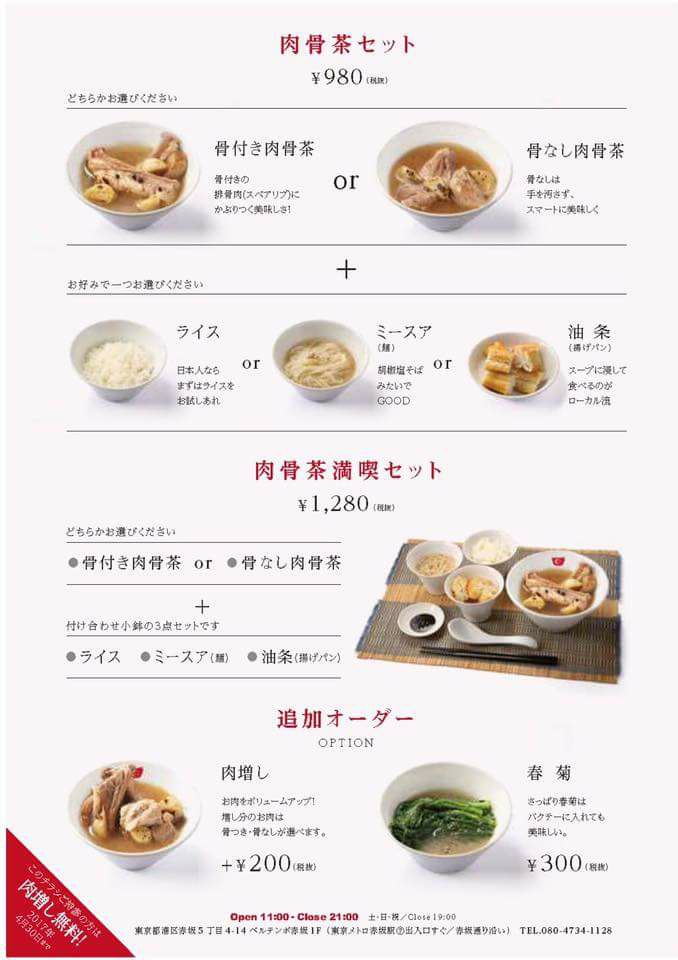 If you're planning to check out the restaurant or want to recommend local friends to go there, here's the English address:
Singapore Bak Kut Teh
5 Chome-4-14 Akasaka, Minato, Tokyo 107-0052, Japan
Opening hours: 11 am - 9 pm, closed on weekends and public holidays.
...and the Japanese address in case Google Maps fail you.
[caption id="" align="aligncenter" width="235"]
Address via Singapore Bak Kut Teh website[/caption]
Top image via Akihiro Takahashi's  Facebook page.
If you like what you read, follow us on Facebook and Twitter to get the latest updates.
If you like what you read, follow us on Facebook, Instagram, Twitter and Telegram to get the latest updates.