If Singapore were to have a national sport, queueing would be number one.
Right after our other national sport, of course, which is none other than, you guessed it: Eating what you just queued up for.
And like the overachieving Singaporeans we are, we tend to do both at the same time: Queuing to eat while eating in queue.
Lest we digress, this is why newfangled eateries open to crazy queues once locals get wind of them.
But more often that not, they also tend to fade into the land of the has-beens once an even more newfangled place opens up.
Granted, some of the following eateries below are still relatively popular at present, but they certainly don't command the same types of lines at their doors as they did during their peak.
1. BAKE Cheese Tarts
Once upon a time, if you told friends you were going to get cheese tarts from BAKE, they would most likely scoff at your perseverance.
And then proceed to order some from you.
Those were the days:
Besides being known as the Japanese tart shop with ridiculously long queues, BAKE was also noted for its fluffy cheese mousse encased in twice-baked tart shells.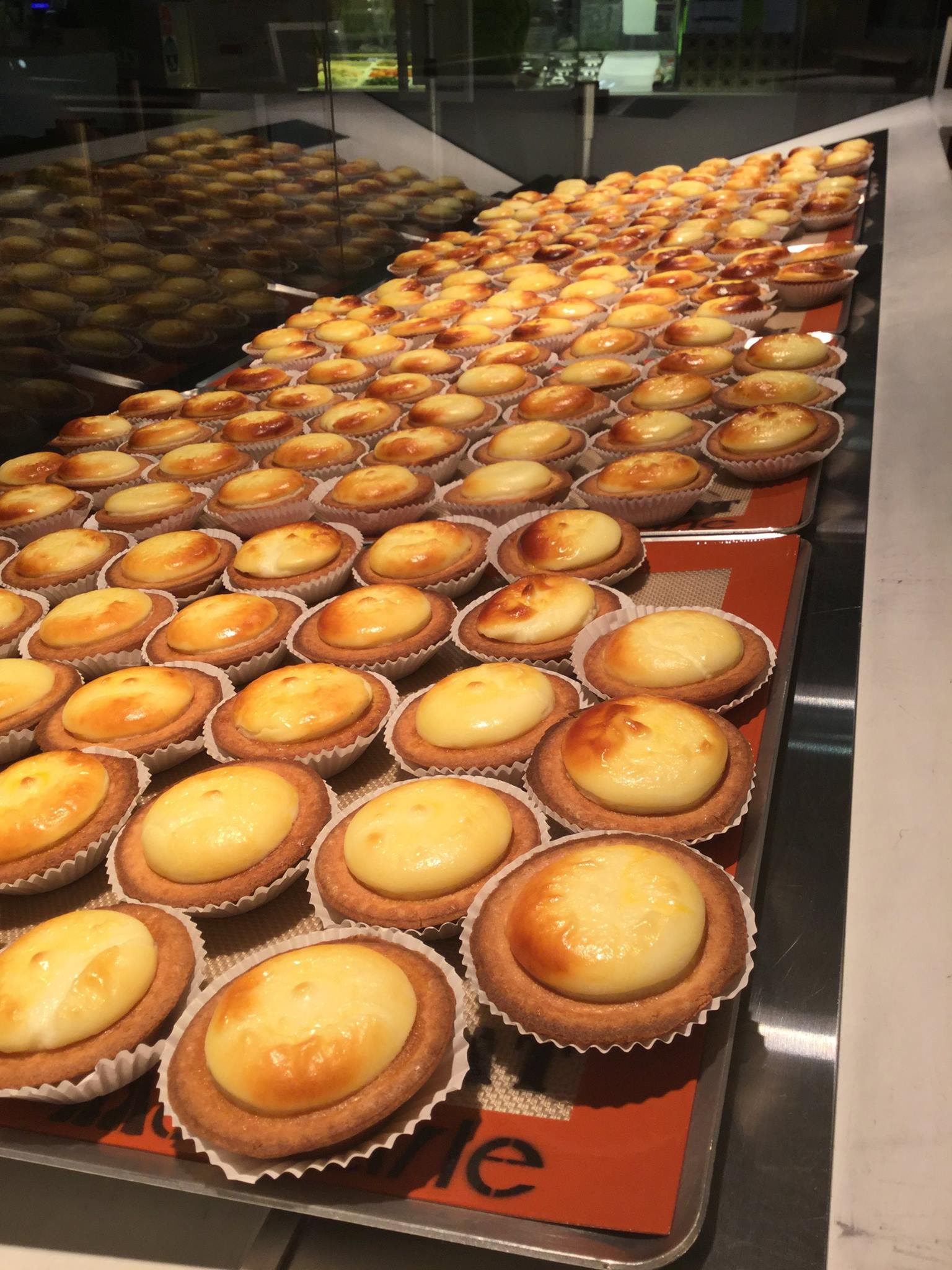 Present day: But now that everyone's realised they'd spent way too much money (S$3.50 for one tart) on them, the queues have significantly become shorter, and the pastries undoubtedly more accessible.
It feels almost plebeian these days.
2. Dazzling Cafe
When it was first launched at Capitol Piazza in April 2015, people had to wait an average of two hours just to be seated at the famed eatery. Originally from Taiwan, Dazzling Cafe was popular because of its whimsically-designed interior and thick honey toasts.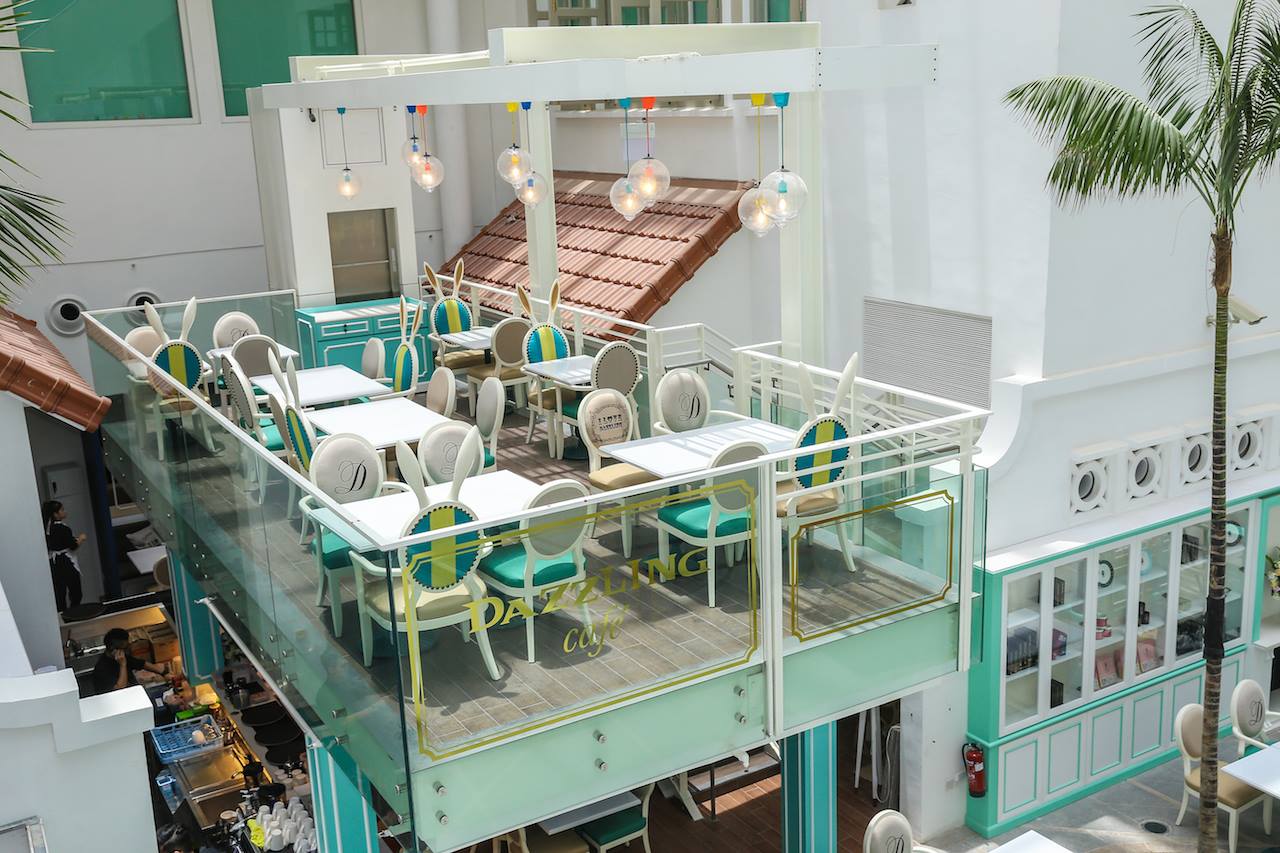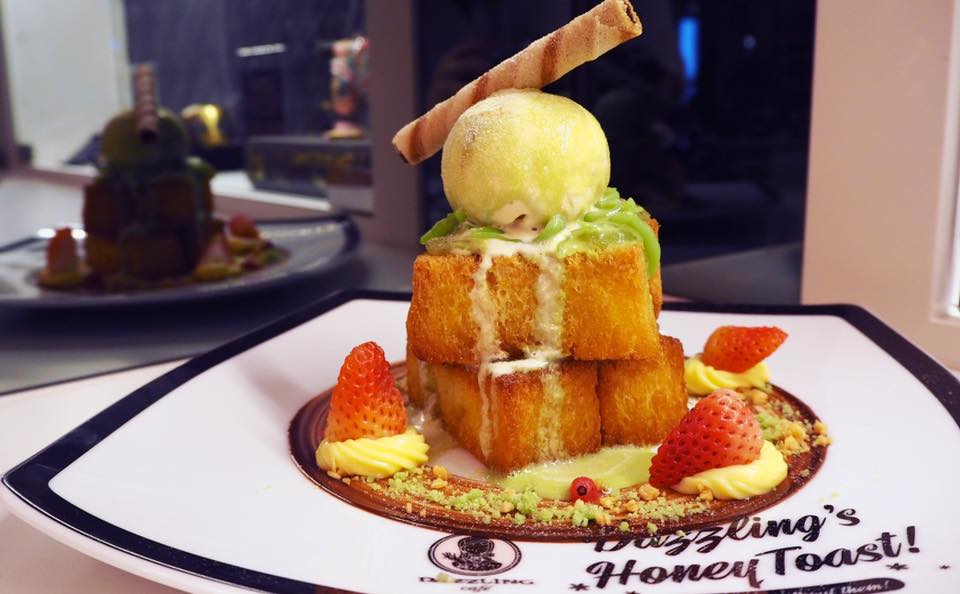 Ever since its second "Pink" outlet opened at Orchard Gateway in March 2016, the bistro has somehow lost its ardent following.
Present day: Nowadays, if you have to queue to get into either branch, you're going at the wrong time.
But at least now patrons won't have to wait a lifetime to have a taste of its supposedly dazzling thick toasts. Try going during dinner periods.
3. Llaollao
Singaporeans used to joke that they had to queue for Llaollao until they become Lao3 Lao3 (老老). It was revered as the mother of all frozen yoghurts. Even after more outlets sprouted up across the island like mushrooms after a gentle shower, they still continued to see steady streams of people eager to get their hands on the chilled dessert.
Present day: But now that the froyo has been Instagrammed to death, the queues have also gradually vanished, much like the melt-in-your-mouth texture of the yoghurt.
4. Lady M
Marketed as the pioneer of Mille Crepe (atas layered crepe cake), Lady M was always priding itself as a confectionery that even celebrities like Martha Stewart and Oprah Winfrey loved.
The dessert shop from New York won the hearts of many with its Japanese-inspired French cakes.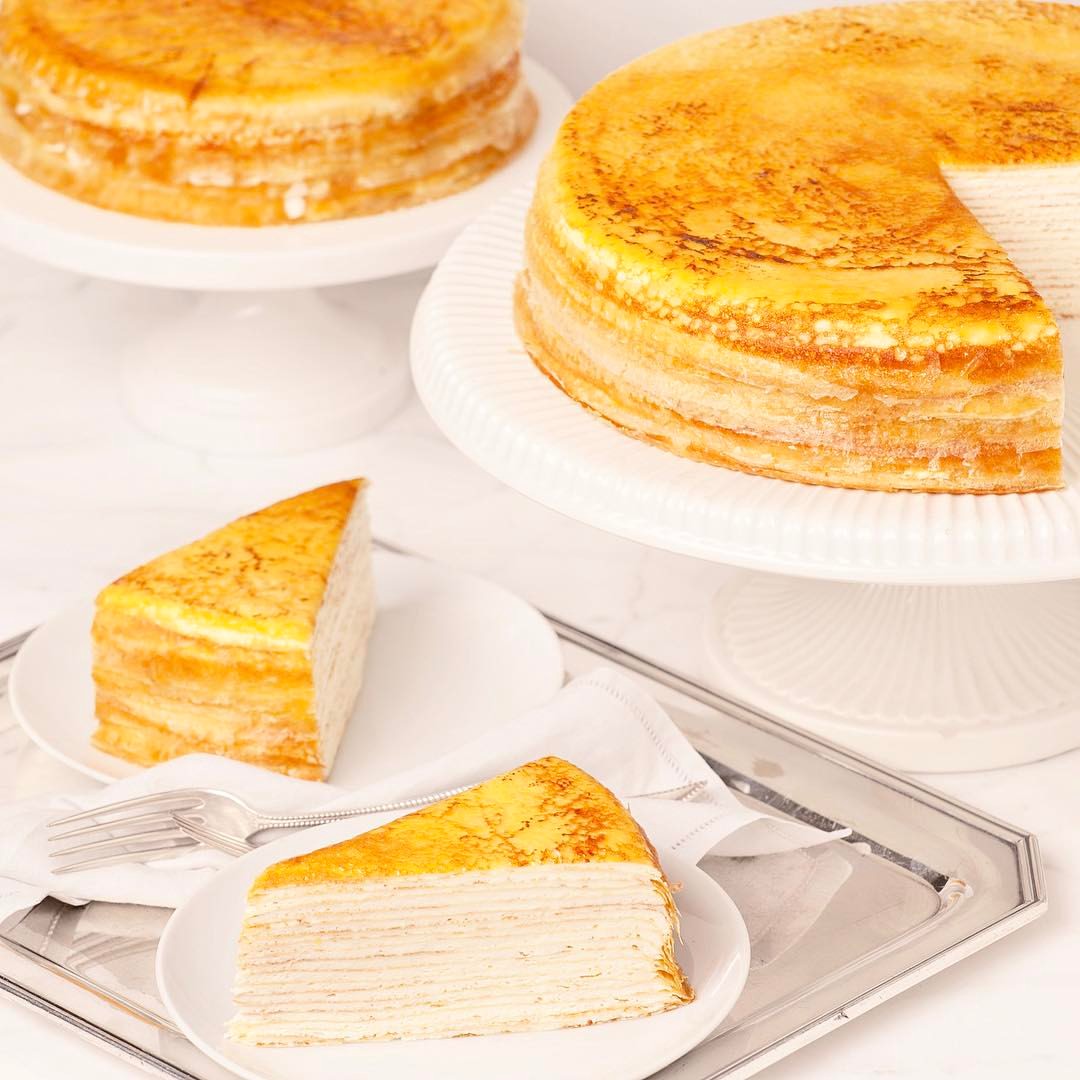 Another factor that attributed to the snaking queues was the gorgeous flagship outlet at Orchard Central, which everyone wanted to experience fleeting tai-tai moments at. (Real tai-tais go to Fullerton.)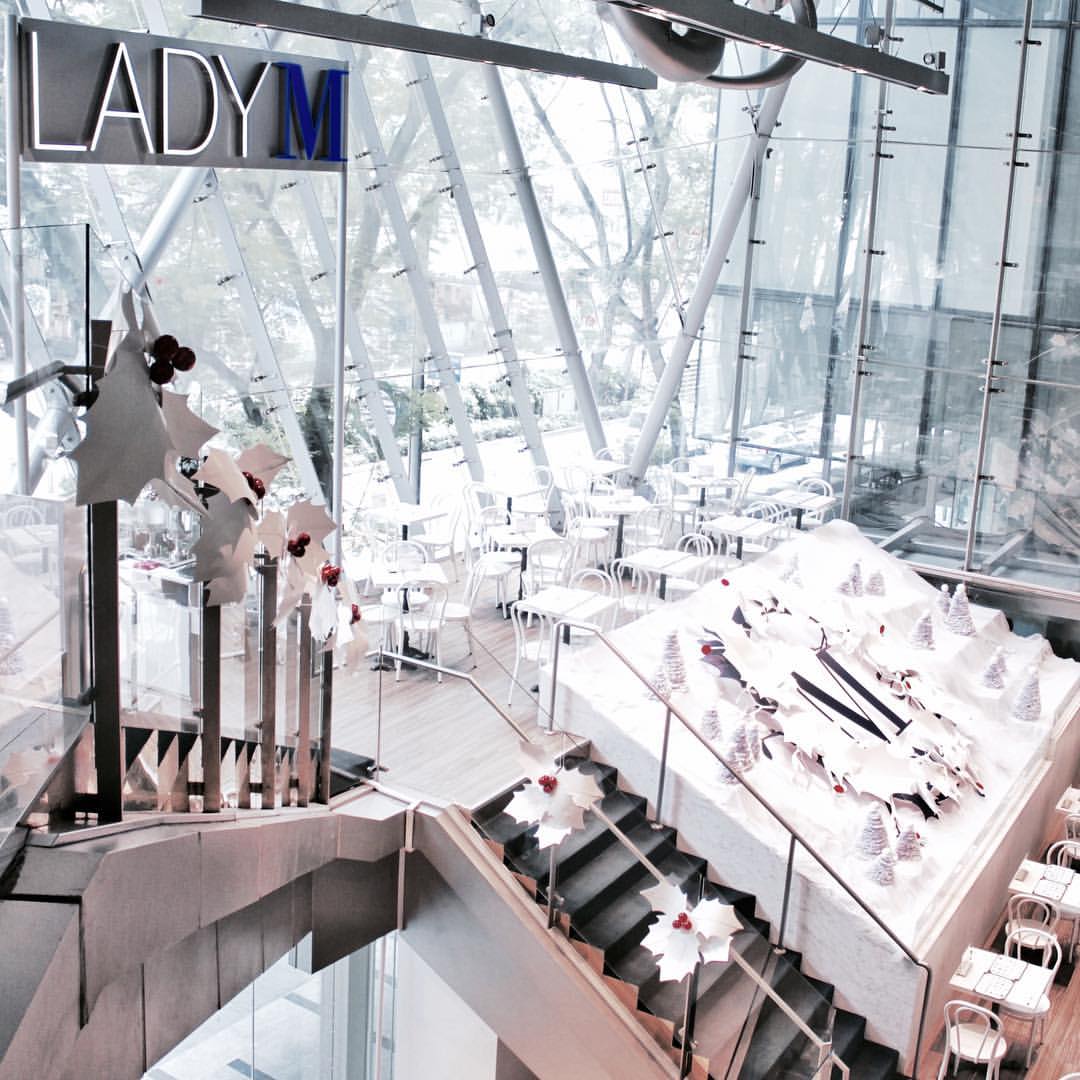 Present day: If you had to queue to get a chance to feel like blue-blooded royalty, you doing it wrong.
5. Chir Chir
There's something about Korean fried chicken that makes it so devilishly addictive.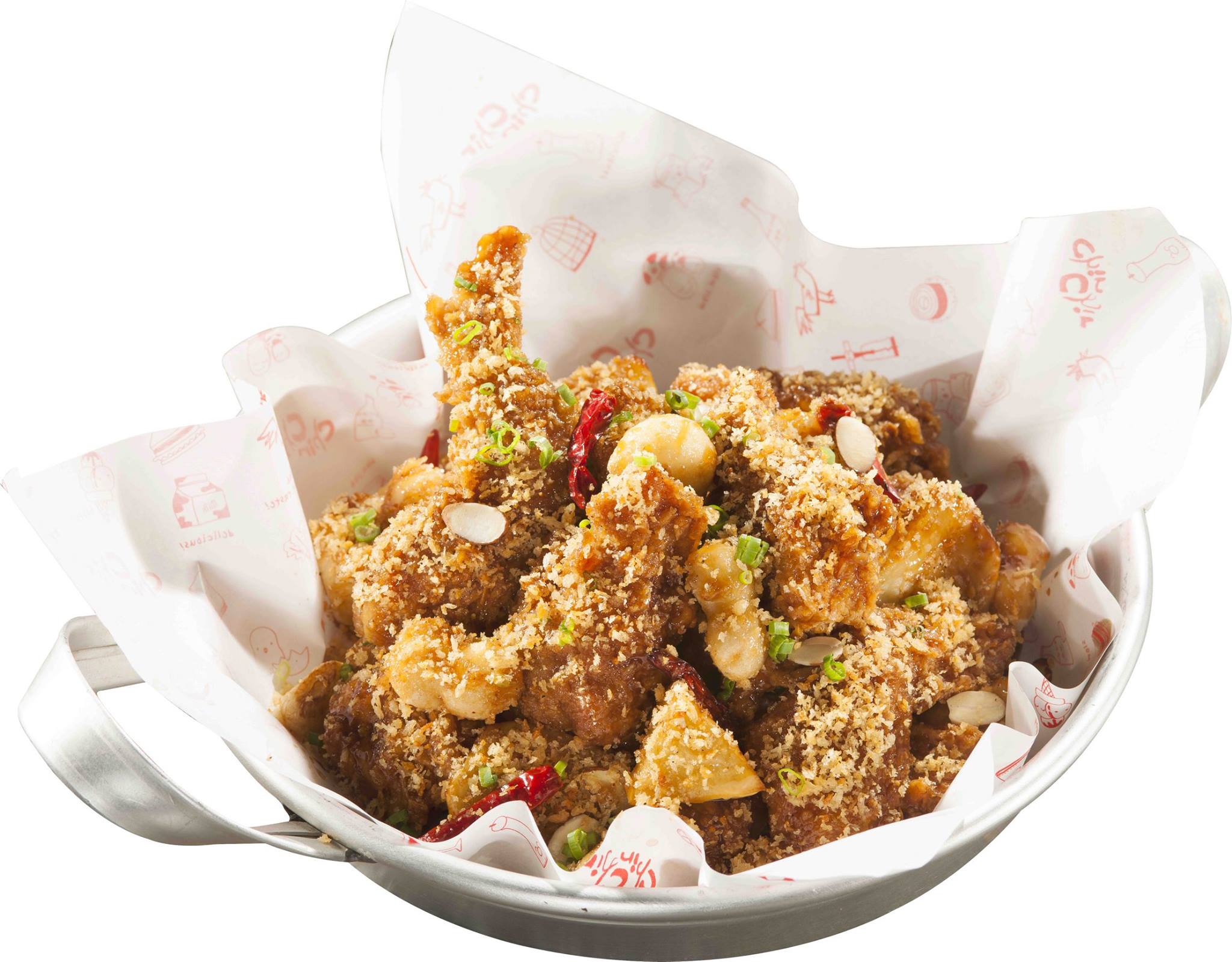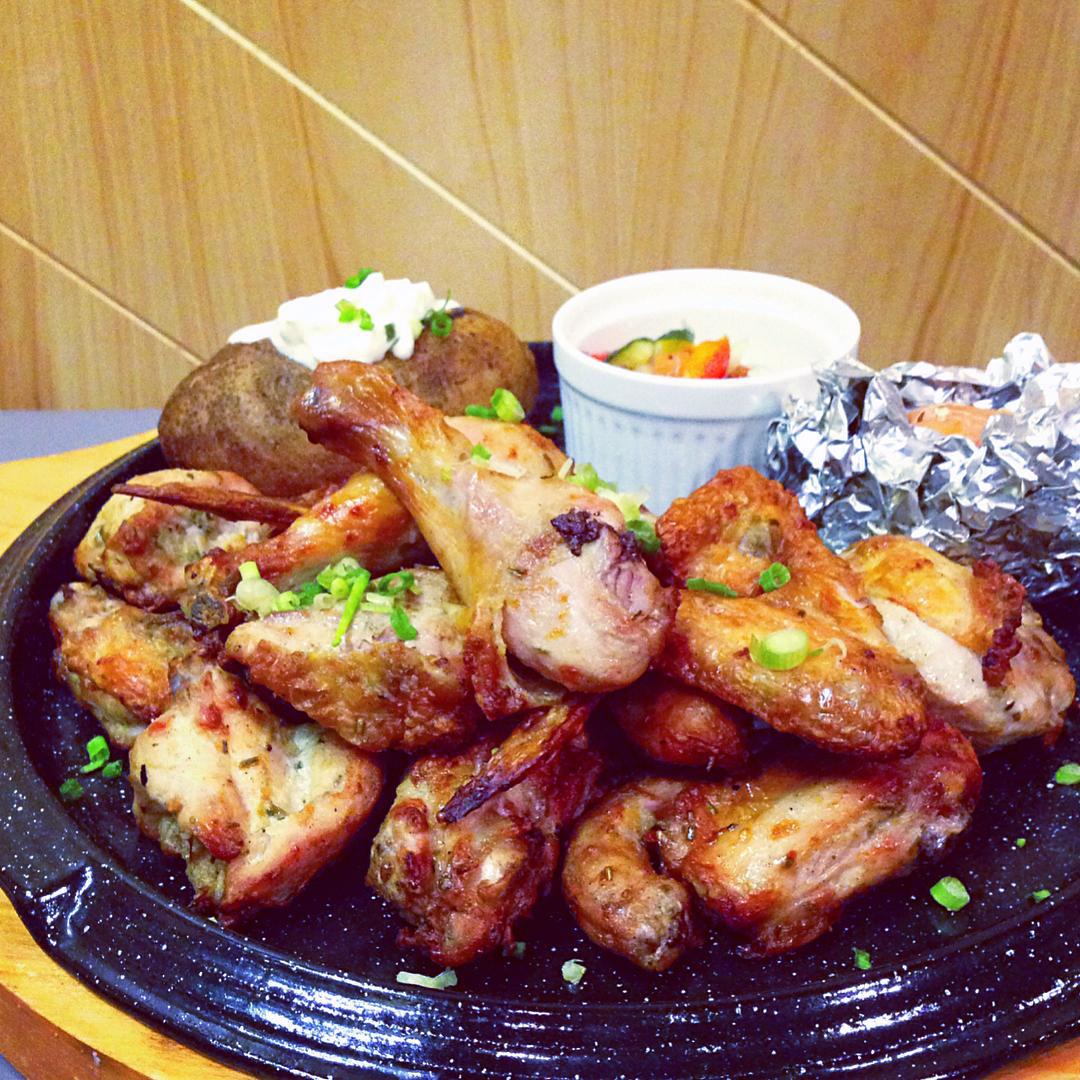 So when the Chir Chir brand finally arrived on our shores together with its platters of meaty goodness, foodies in Singapore travelled to the [email protected] outlet in droves.
People used to wait one hour during dinner time to get a table at the Korean eatery. But fortunately for them, their tenacity would then be duly rewarded with heaping portions of the famous chicken.
Present day: The Korean fried chicken market is facing some stiff competition now that many other similar joints have opened up for business. So, if you have to queue, you are eating hype.
6. Saveur
With most of its mains priced below S$20, Saveur was well-loved by many chiefly due to its affordability. Young Singaporeans be like: "Je suis français parce que je mange du confit de canard." ("I am French because I eat duck confit.")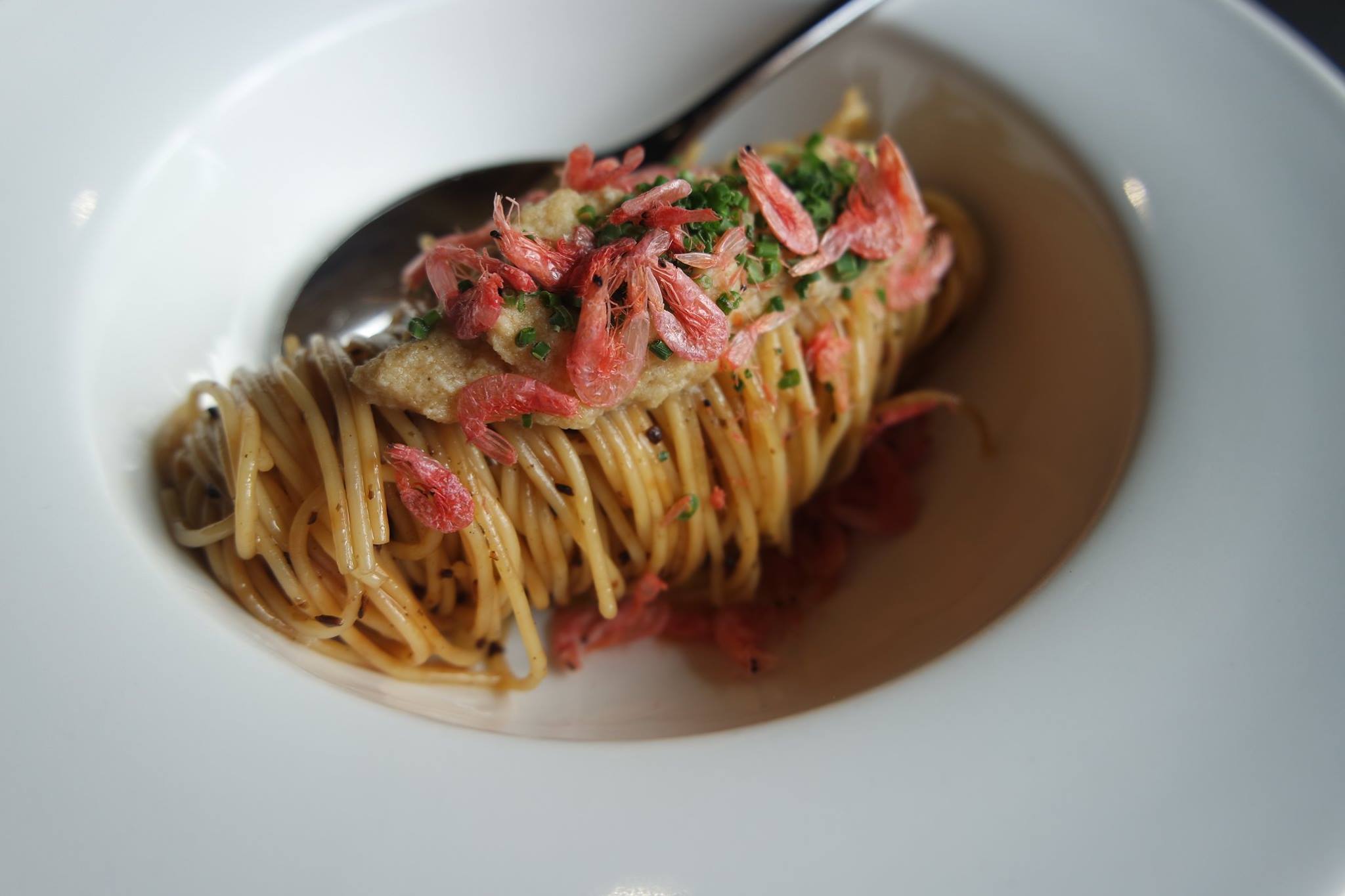 It was so popular that the dinner queues at its Purvis Street branch would start before it opened at 6pm.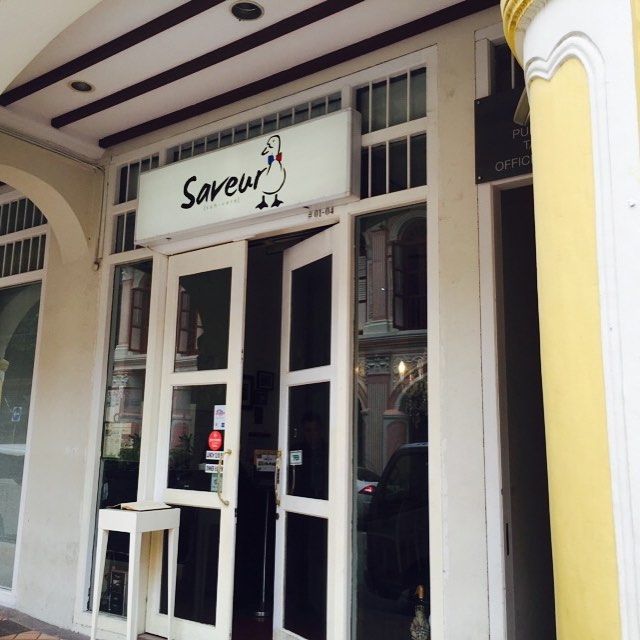 Present day: Nowadays, its either because young people's money have run out or because newer eateries like Clinton Street Baking Co. & Restaurant have poped up along the same street. It's the latter, wethinks.
7. Hello Kitty Orchid Garden Cafe
Although it opens 24 hours, the Hello Kitty-themed diner used to see a never-ending stream of eager customers even on weekday nights.
A sight reminiscent of McDonald's Hello Kitty queues back in 2000:
Located at Changi Airport Terminal 3, it also didn't help that it was a convenient "attraction" for tourists after its launch was published on CNBC.
Present day: Now it is a refuge for hungry travellers at 4am.
8. Pokémon Cafe
As with all cartoon-themed eateries, people tend to go to these places one time, then forget about them once evidence of their visits have been posted onto social media platforms.
Suffering the same fate as its Hello Kitty counterpart is the Pokémon Cafe.
Opened in May 2016, the restaurant went through a revamp after two months, and was reopened in November the same year.
Present day: Unfortunately, the new menu items haven't been able to garner the same amount of hype as its first edition.
But the good thing is that it was always meant to be a pop-up concept, so the space may be renovated again to take on the theme of another character.
9. Creamier Handcrafted Ice Cream and Coffee
This was known to many as the ice cream the gods ate. Hidden under a HDB block in Toa Payoh, dessert-lovers from all over Singapore would travel to the ulu shop just to have a taste of its much raved about Earl Grey Lavender ice cream.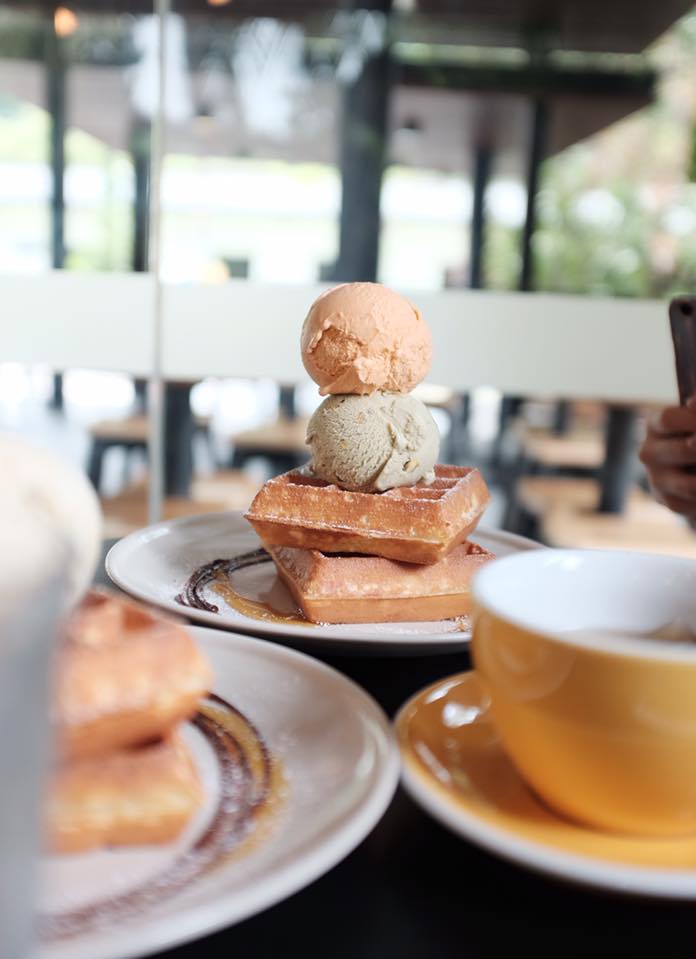 It then opened its second outlet at an even more ulu location, Gillman Barracks.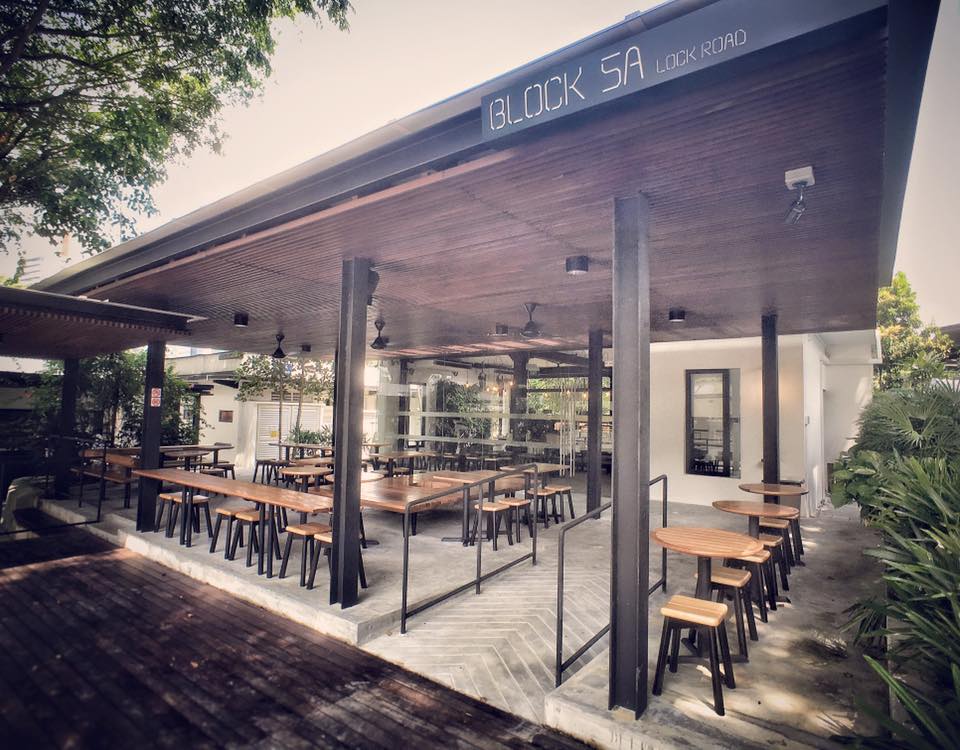 Present day: Not that it ain't crowded no more. It's just that the queues have subsided but the place can be still packed on weekend evenings -- when people have three hours to venture out.
10. Tsuta
Featuring only two items on its menu, Shoyu ramen and Shio ramen, Tsuta is a Michelin-starred ramen shop known for fusing truffle sauce into its broth. It opened to much fanfare in November 2016.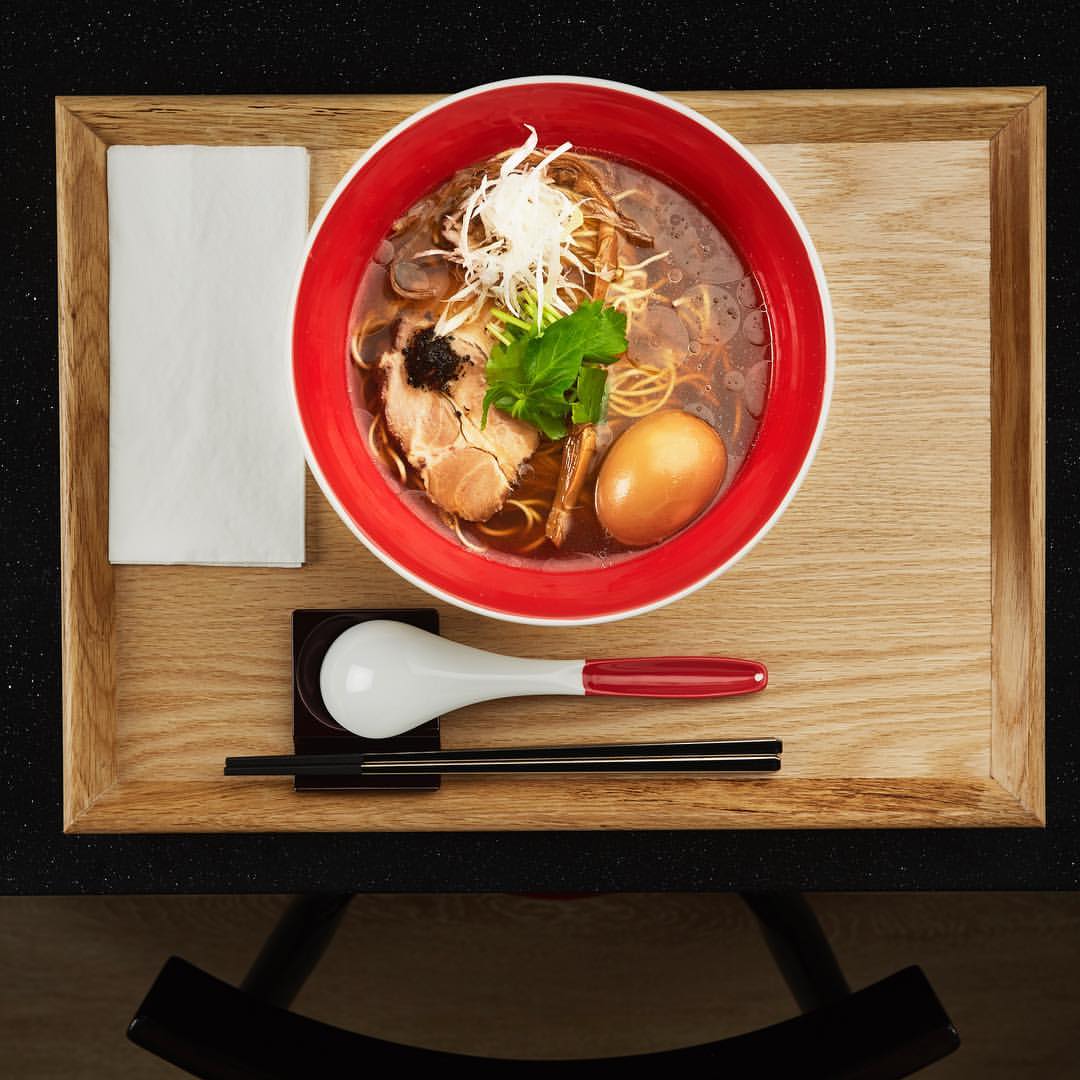 With only 18 seats available, the initial long queues probably had to do with the fact that it is a relatively small restaurant.
Present day: No more crazy queues that go on for two hours. Some days there isn't even a queue at 1pm lunch hour.
TL;DR: you can go to these places now without having to wait fivever.
Since you're here, why not read these too?
Nathan Hartono and Milo are flirting so hard, they look like they are about to apply for BTO
This video of a couple going through adult things together will hit you right in the feels
Top image via Instagram.com/kamlaijiak, BAKE, and Instagram.com/leiiei
If you like what you read, follow us on Facebook and Twitter to get the latest updates.
If you like what you read, follow us on Facebook, Instagram, Twitter and Telegram to get the latest updates.