Time Out London put up a video about xiao long bao that went viral for all the wrong reasons.
It compared XLB, which literally translates to "little basket dumplings", to zits to be popped and included shots of people squeezing XLB juices out and *gasp* flinging it around.
Check out the most cringeworthy shots:
Asians all over were understandably aghast at this display of barbarism, with many of them calling out Time Out London for their ignorance of Chinese culture and for manhandling the beloved XLB -- which are meant to be eaten with the juices still inside the confines of the dumping as they are flavourful and life-changing.
In a comment to the BBC, Singaporean food blogger Leslie Tay (of ieatishootipost.com) remarked that playing with the dumpling like that was "simply not showing respect to the expertise of the chefs who created it".
On March 30, Time Out London issued a short polite apology for their mistake, and requested for "knowledgeable food-lovers of China and Asia" to recommend and teach them how to eat other Asian delicacies properly:
After our recent video on Chinese dumplings, we've been politely informed that bursting these lovely little parcels of culinary joy before they reach your lips really isn't the done thing at all.

So, first off, apologies to anybody who was peeved by our post. Secondly, we'd like to invite the knowledgeable food-lovers of China and Asia to tell us what traditional delicacies we Londoners should try - and how to eat them properly. We're an inquisitive bunch at heart you know, and while we don't always do things the traditional way, we're always looking to learn.

So please, do us a favour and give us a steer on what to chow on next by adding a comment or two below. We'll publish the best suggestions. Thank you!
However, the offending video has not been taken down, nor has it been replaced by something more *ahem* palatable.
Some netizens also highlighted the curious fact that no one at the Time Out London office flagged up this blatant mistake, and suggested that they hire some Asians who might be able to spot these cultural no-nos before publishing.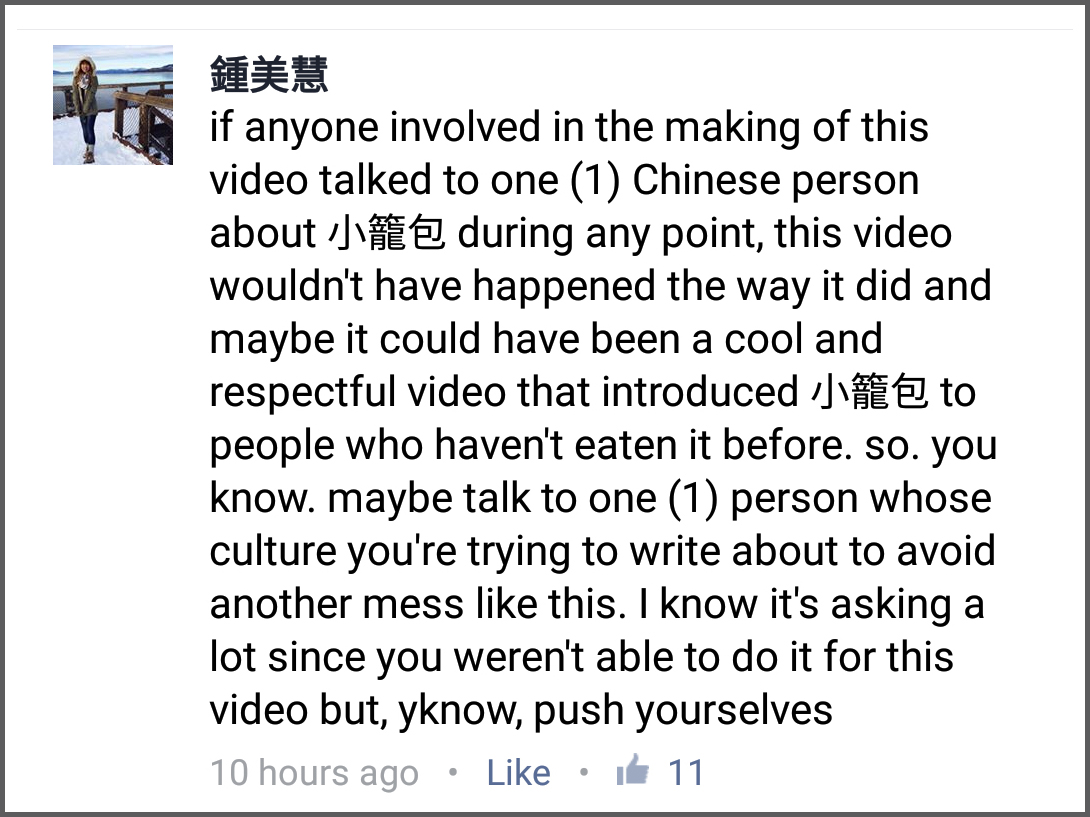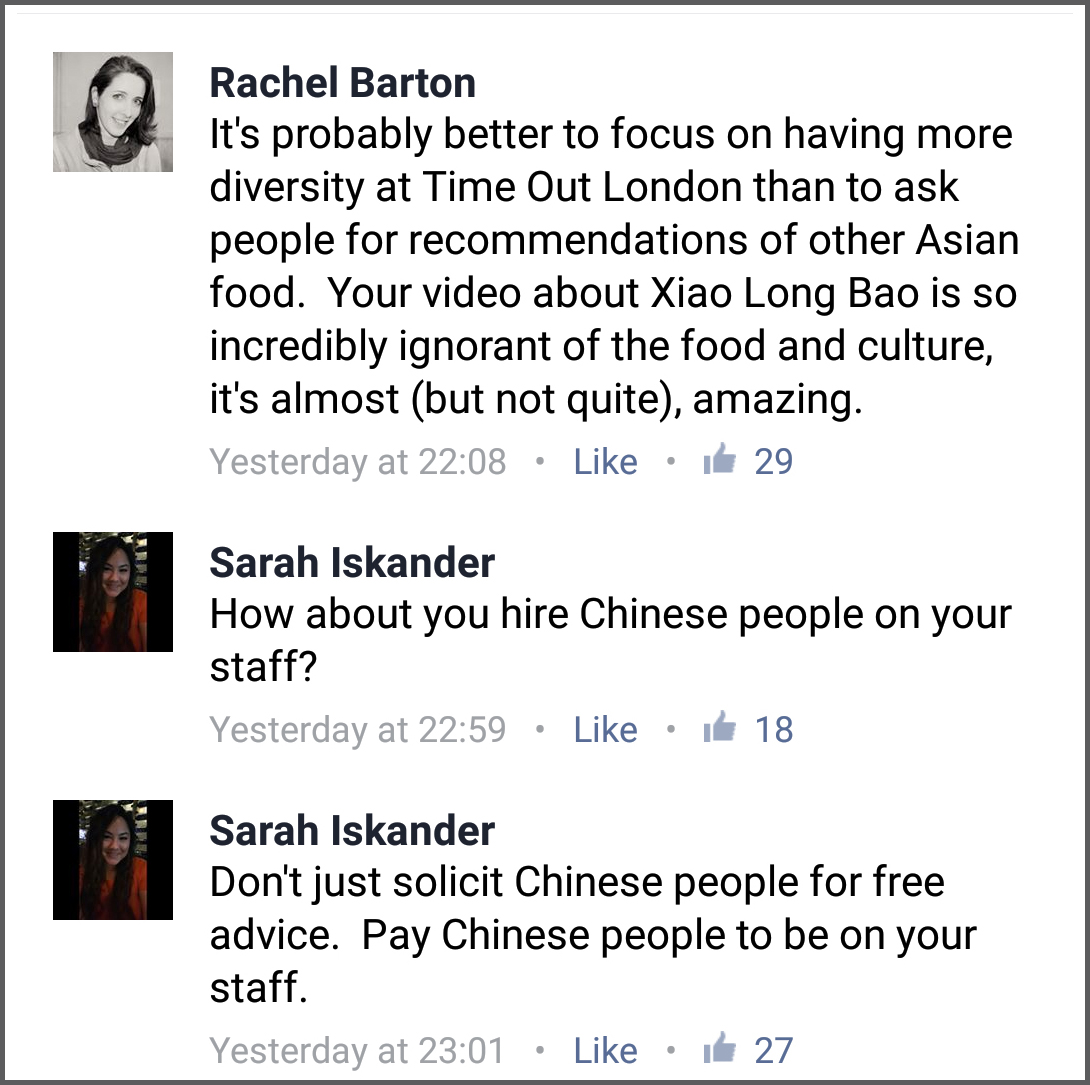 That's another can of worms we'd rather not "pop".
And in case you're wondering, here's a little guide on how to eat XLB properly.
Since you are here, why not read these too?
3 lowkey romantic gifts that scream, 'This is how I use public transport to pick you up'
S'poreans are generally helpful but sometimes too paiseh to help in everyday situations
Related article:
"Hi, Time Out London, that is not how you eat XLB": Asians everywhere
Top screen grabs from Time Out London video.
If you like what you read, follow us on Facebook and Twitter to get the latest updates.
If you like what you read, follow us on Facebook, Instagram, Twitter and Telegram to get the latest updates.