Valentine's Day has just passed, and as many men in romantic relationships would know, it's an important day for them to give their other halves pleasant surprises.
The surprise of choice for many of these folks: a bouquet of flowers.
Floral Garage is a local florist business, like quite a few others you might have heard of.
Here was their offering of flowers for Valentine's Day: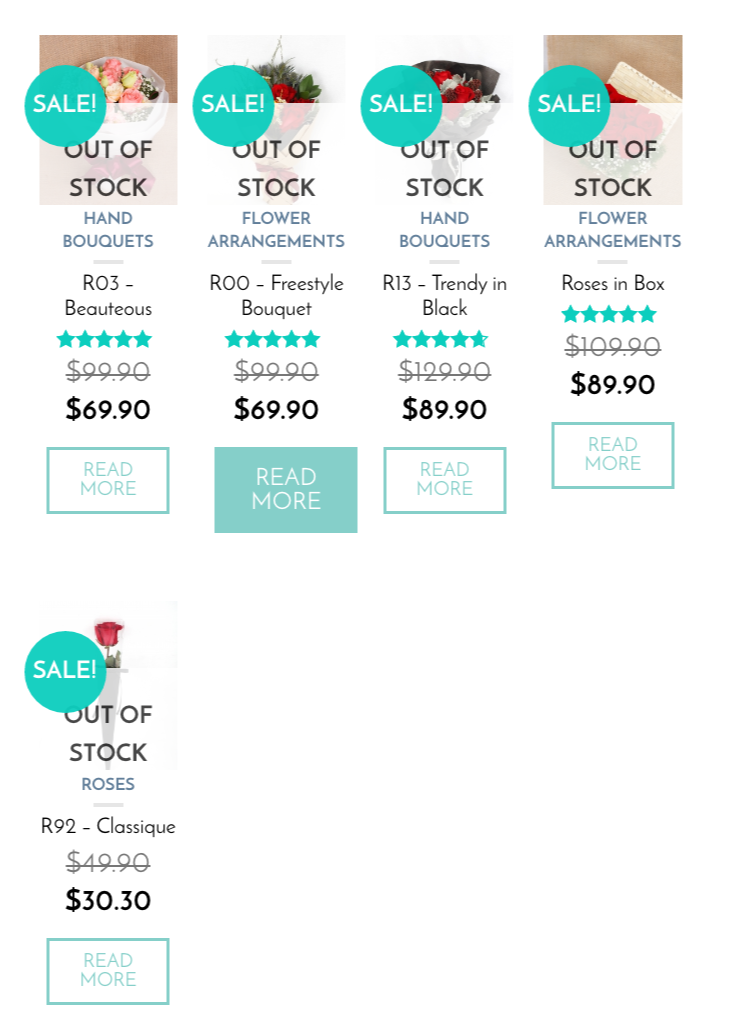 There's even a black bar with a line at the top of the order page that reads, "PRICES INCREASING DAILY".
Unfortunately, Floral Garage might have accepted one too many orders for this important day — here's a selection of more than 100 comments and reviews its Facebook page received on Tuesday:
Some received their flowers later than the delivery window: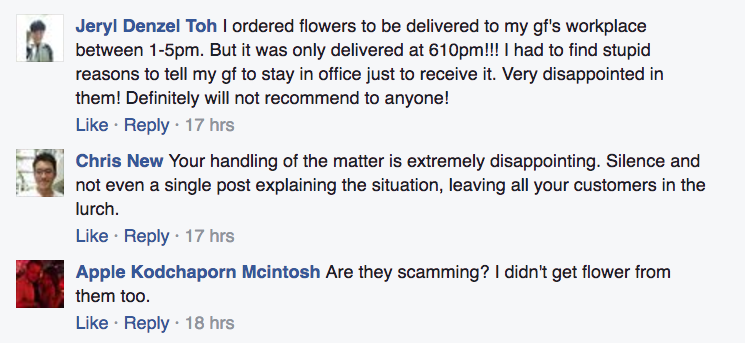 Some didn't receive any flowers at all: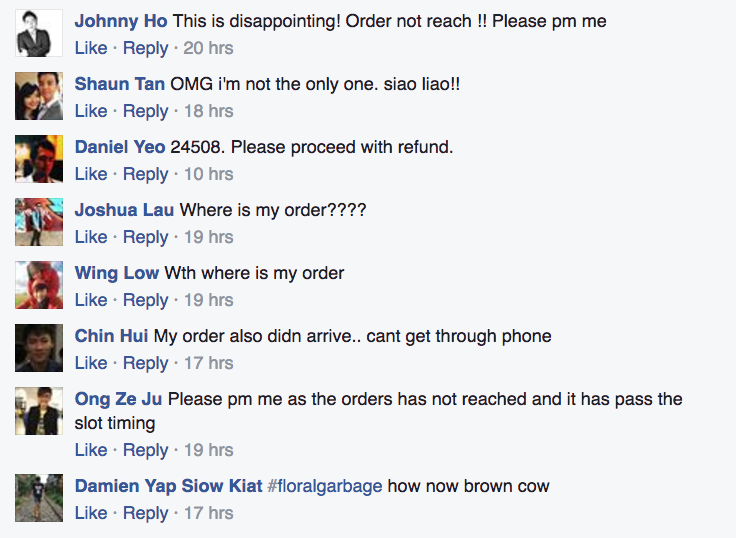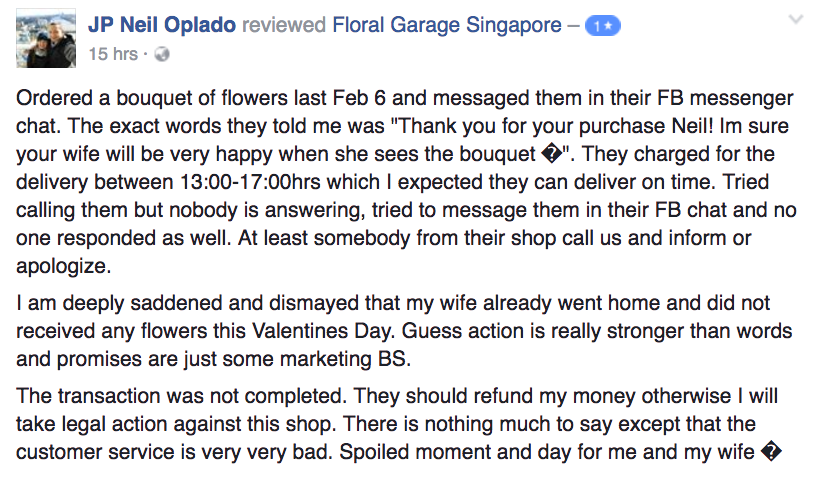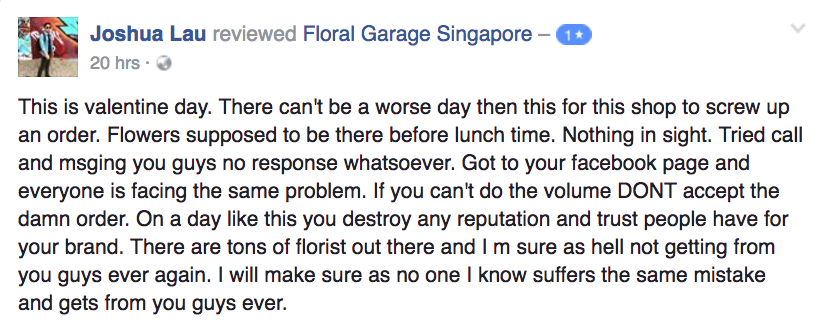 And from those who did receive a bouquet from them: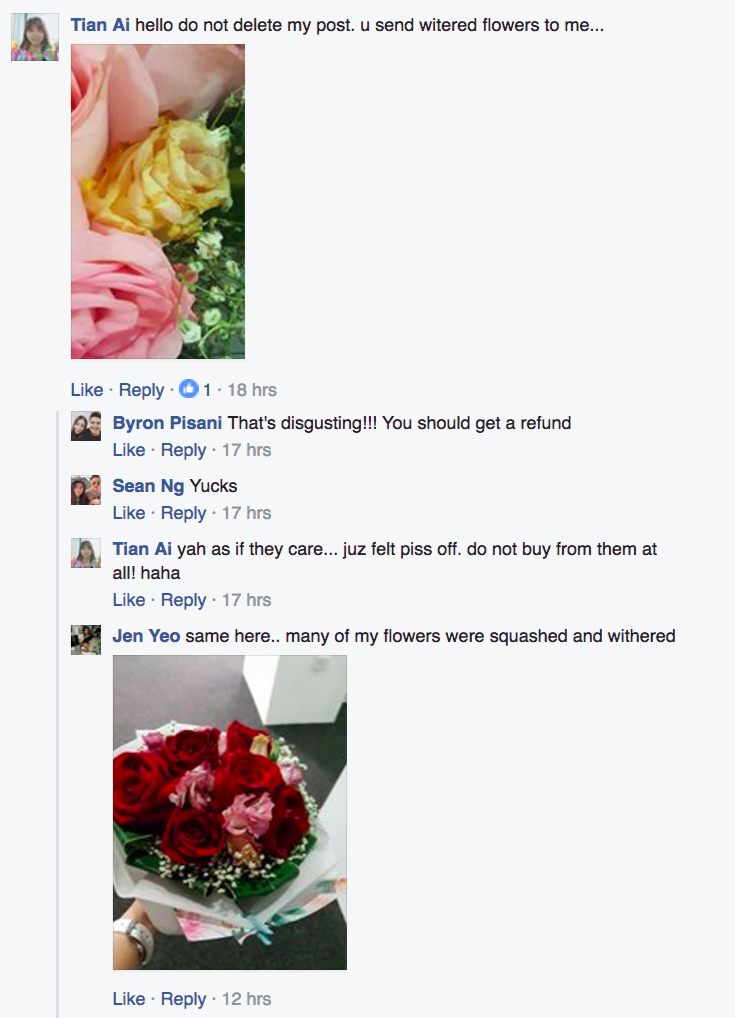 All this added up to no less than 87 one-star reviews (and a couple of two-star reviews) on their Facebook page. People soon discovered, however, to their dismay, that the page administrators had taken down their review section: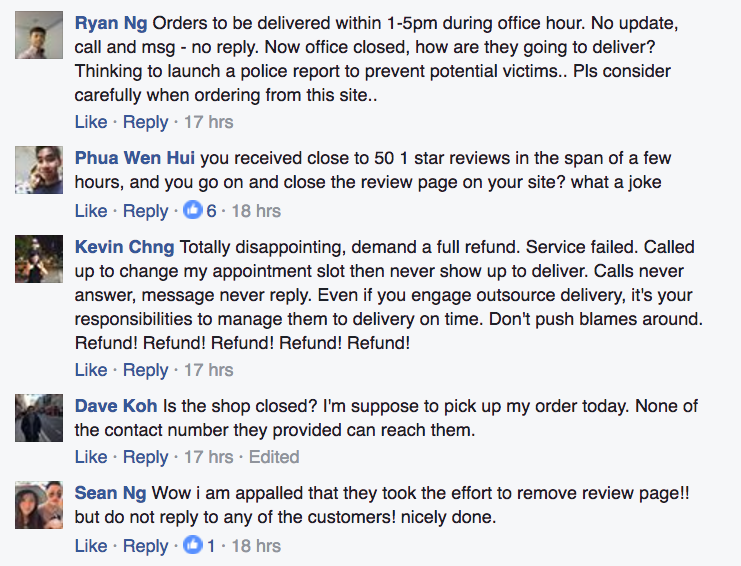 It seems come Wednesday morning, however, that this decision was reconsidered, and the reviews section was reinstated.
The embattled florist then took to its Facebook page with a couple of posts:
This text was edited, too, after they received flak for only offering a 40 per cent discount on customers' subsequent orders: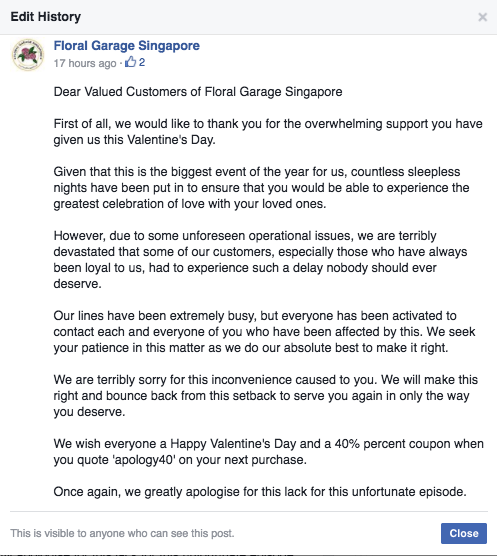 Finally, they published another post offering refunds to the "approximately 200 customers" who were "affected":
Now, there was at least one user who spoke up for them:

But this guy makes a fair point too:

We've reached out to them to find out if they would like to share what happened on their end, but it looks like Floral Garage has a tough week or two ahead.
Here's another florist who really messed up Valentine's Day:
A Better Florist CEO said florists suck for number of reasons, proceeds to fail flower delivery for V day
Top screenshots from Floral Garage Facebook page, website
If you like what you read, follow us on Facebook and Twitter to get the latest updates.
If you like what you read, follow us on Facebook, Instagram, Twitter and Telegram to get the latest updates.