For single Singaporeans who are waiting for the cupid's arrow to strike or are blissfully enjoying singlehood, the ritual of meeting overly-concerned relatives and family friends during Chinese New Year can be daunting.
Nosy relatives, pesky family friends and anxious parents are all likely to bug you with endless questions about your relationship status, career and future plans.
For those who have to survive the annual ritual, instead of rolling your eyes, looking bored and acting anti-social, there's a viral Chinese video online that can help you to shut them up keep them entertained and let them know how you really feel.
" frameborder="0" allowfullscreen>
Source: Shanghai Rainbow Singers
This seven-minute clip, What I Do Is For Your Own Good — The Spring Festival Survival Kit (春节自救指南) features Shanghai Rainbow Chamber Singers (上海彩虹室内合唱团) singing and rapping in a variety of local dialects, simulating real-life awkward situations as the average Chinese millennials spend their time at home during the festive period.
"So do you have anyone you like?/ Why don't you go on this date I have set up for you?/How much is your salary? It's about time you lose some weight"
Upbeat, humorous and self-deprecating, this video has gone viral since it was uploaded online on Jan. 17 with this caption:
"Another Chinese New Year is around the corner, have you ever faced deep soul searching questions from the the entire family? Are you going to be hit by the overwhelming fire-power of zap cannon-like concerns of relatives?"#What Did I Do Is For Your Own Good# is an amazing pill developed by #Rainbow Chamber Singers#, it specialises in the treatment of chronic Chinese New Year ailments such as parental pressure to get married, cornering by relatives, rowdy and exuberant kids, and also next door Mr Wang. [email protected] Jin welcomes everyone to continue dispensing medication."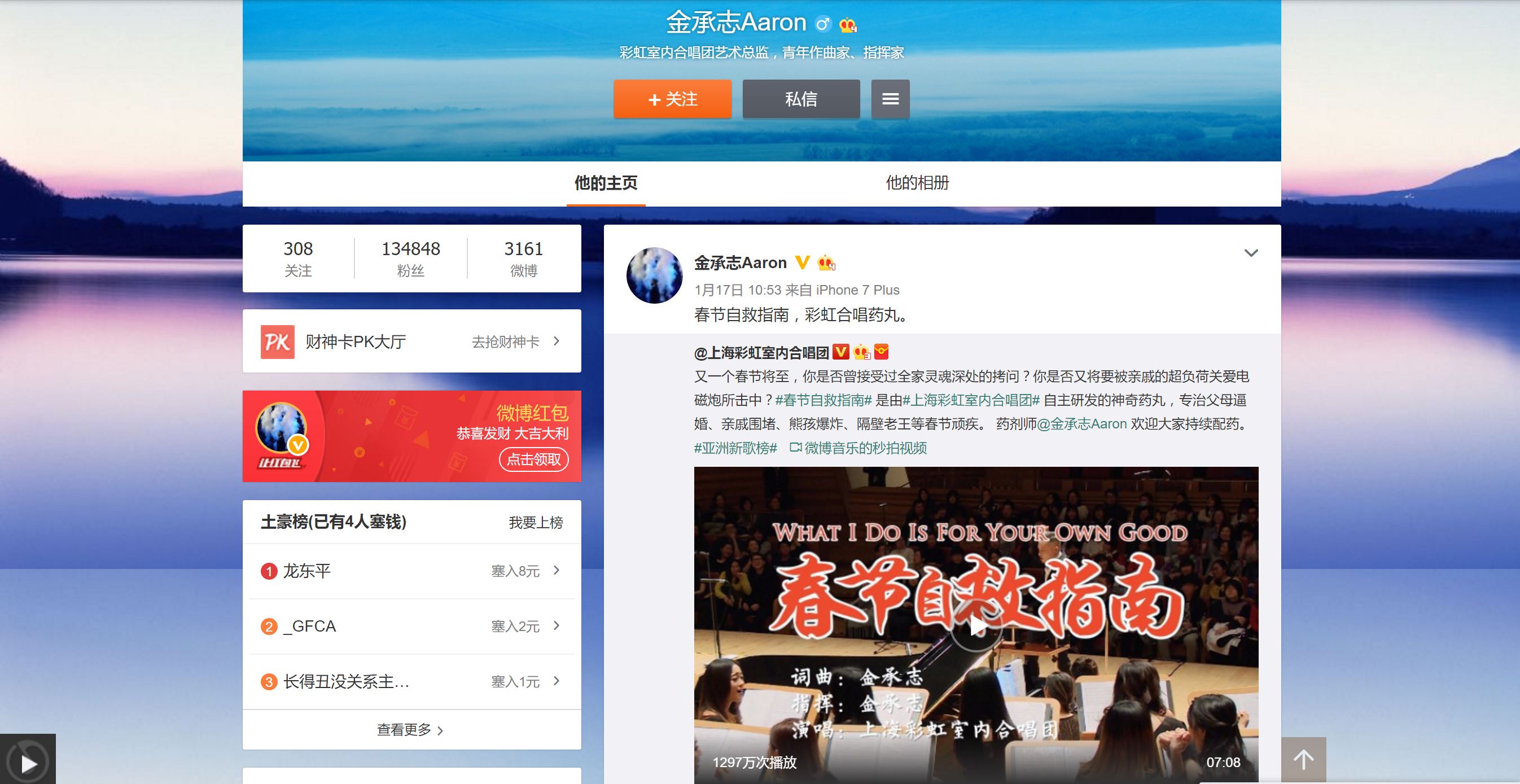 The music and lyrics composer is Aaron Jin, 30, who is also the conductor of the choir, was interviewed in the Chinese media on why he came up with this song.
He said the song was drawn from his real-life experiences:
"I think many young people will have similar experiences, facing all forms of interrogation when returning home for Chinese New Year. Some of them are afraid of such interrogative questions, and some parents may not be aware that their questions are hurtful. Hence, my original intention is to express what the thoughts of young people through music, to let everyone know that not all young people are good at communicating with the older generation. The message we will like to bring across is: we hope to choose the life we want to lead, it is a message with positive energy."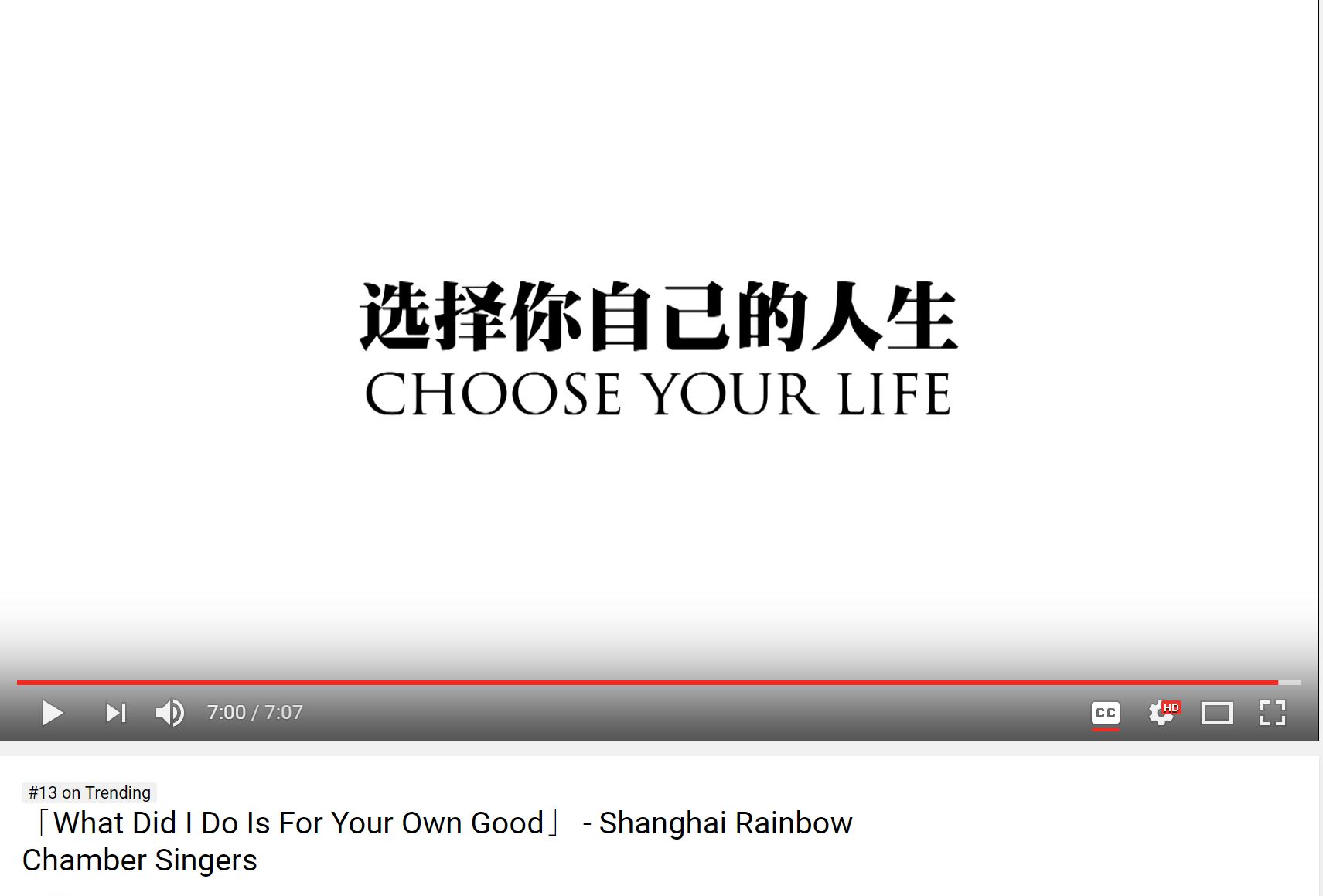 Tell that to parents and family friends, it's a great way to let them know it's time to move on to other Chinese New Year topics.
Top photo from Shanghai Rainbow Chamber Singers
If you like what you read, follow us on Facebook and Twitter to get the latest updates.
If you like what you read, follow us on Facebook, Instagram, Twitter and Telegram to get the latest updates.