For the uninitiated, Cards Against Humanity is a party game in which players complete fill-in-the-blank statements using politically-incorrect phrases printed on playing cards.
There hasn't been a wildly popular Singapore version of that game, till now.
Limpeh Says
It started with some concept cards for a school project.
So I made 'Cards Against Humanity: Singapore Edition' for my school project and… pic.twitter.com/GAwzABUeiL

— 陈少爷 (@dxtyh) April 16, 2016
But the response was so overwhelming that the creator, Tan Yong Heng, was convinced to work toward a "sellable" version of the game.
That was eight months ago.
The wait is finally over, and the Singaporean version of Cards against Humanity is scheduled to be released on December 22.

It will be aptly titled Limpeh Says.
If you wish to know what the creator thinks of his game, here it is.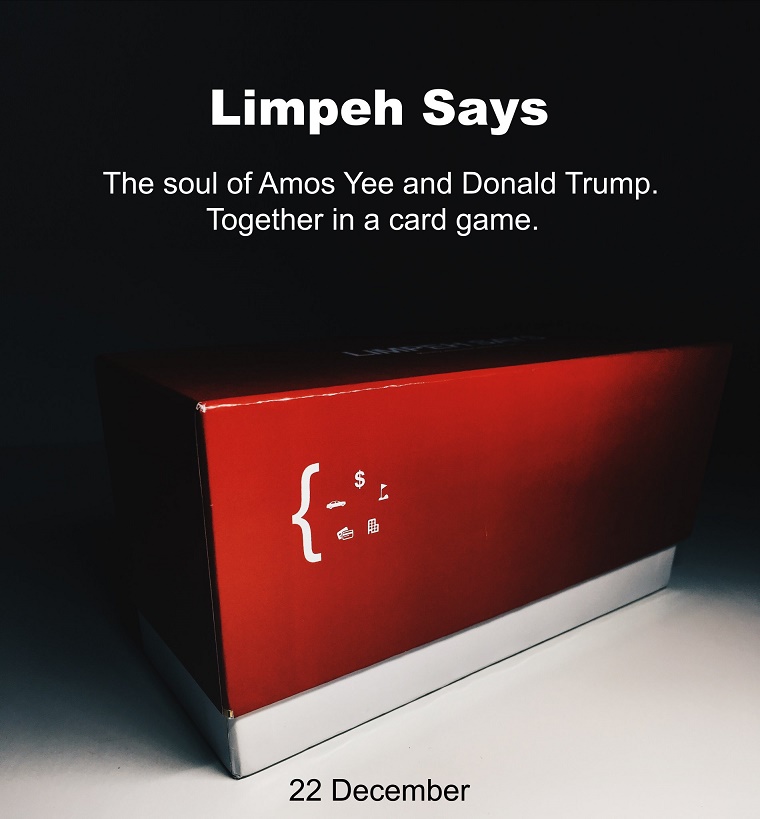 And just in case you are still on the fence, here are some of the potential combinations that you can get.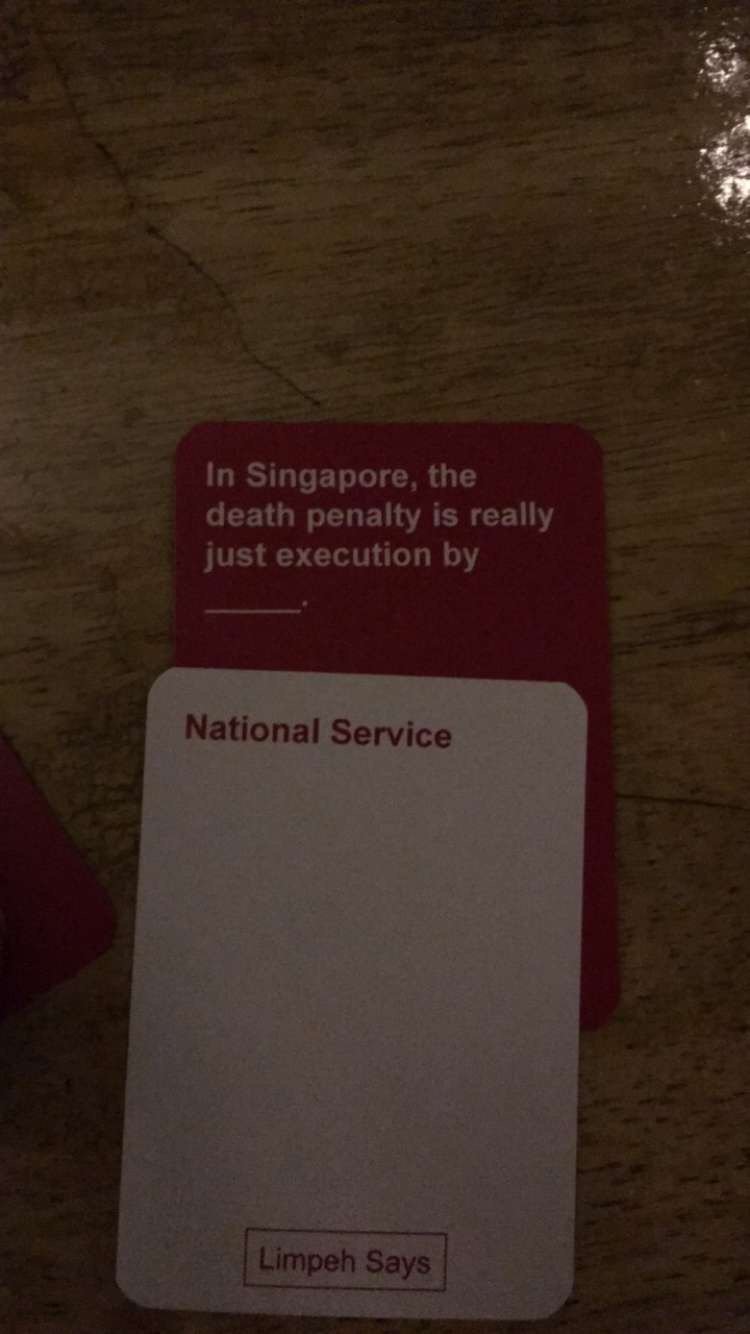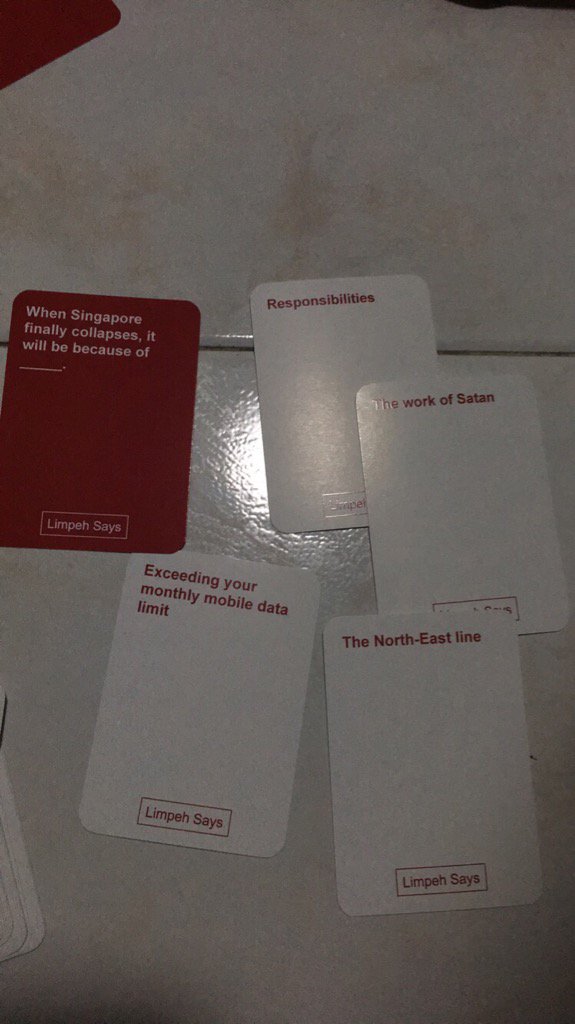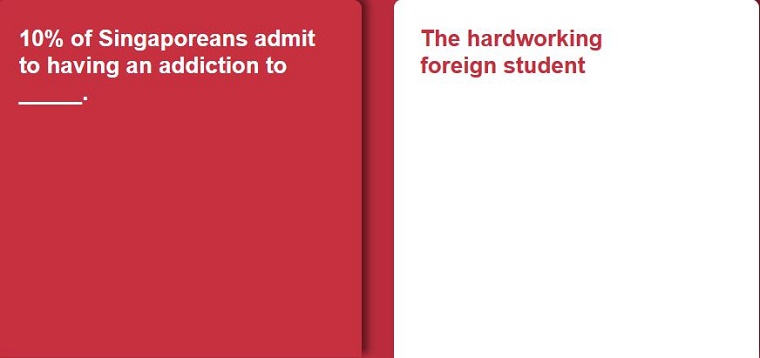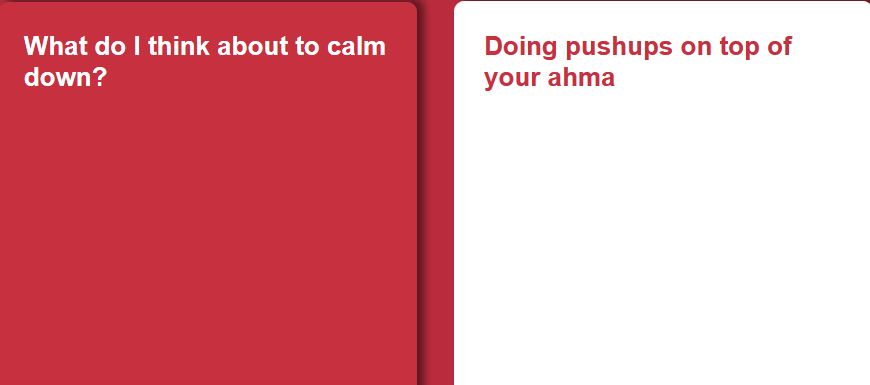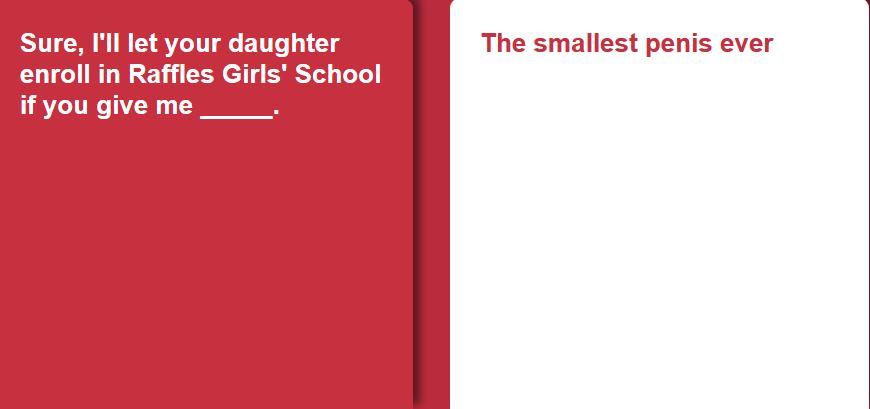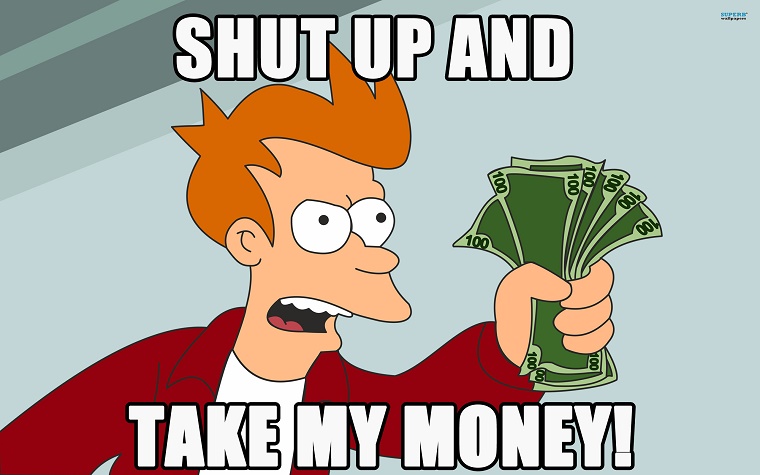 You can go here on December 22 to order Limpeh Says.
Related articles
NAFA student creates Singaporean version of Cards Against Humanity
All images from Dxtyh's Twitter/ Limpeh Say's Twitter
If you like what you read, follow us on Facebook and Twitter to get the latest updates.
If you like what you read, follow us on Facebook, Instagram, Twitter and Telegram to get the latest updates.